This Beef and Broccoli Stir Fry is a healthy version of a Chinese takeout classic. It's easy to make and your family will love it.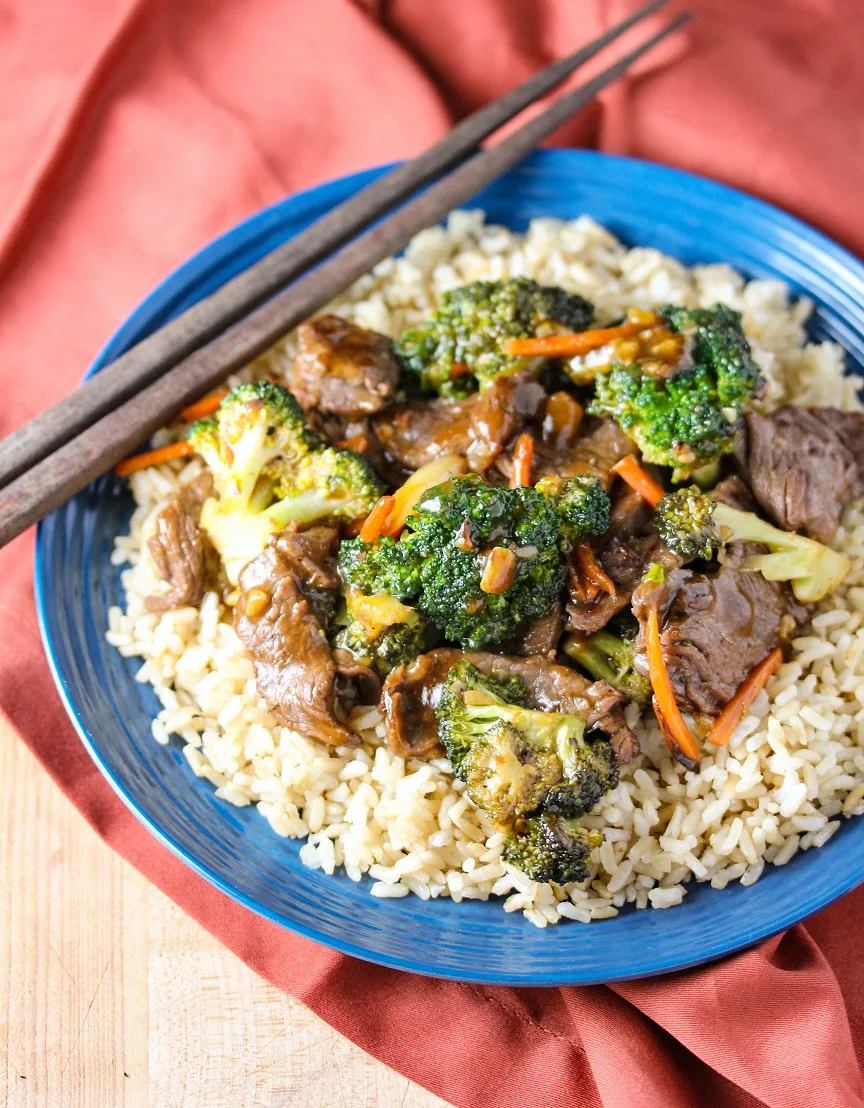 We moved across town almost five years ago and we still have not been able to find a good Chinese takeout restaurant in the area. That, my friends, is a travesty. It just is. We're not looking for anything fancy, just good basic Chinese takeout.
When we lived across town, we had a go-to Chinese place and it was the best. It wasn't fancy by any means, but it was just the kind of Chinese we were after.
Our order was very simple, pork fried rice, subgum chowmein and sesame chicken. Every.Single.Time. It was always delicious and just what we were looking for.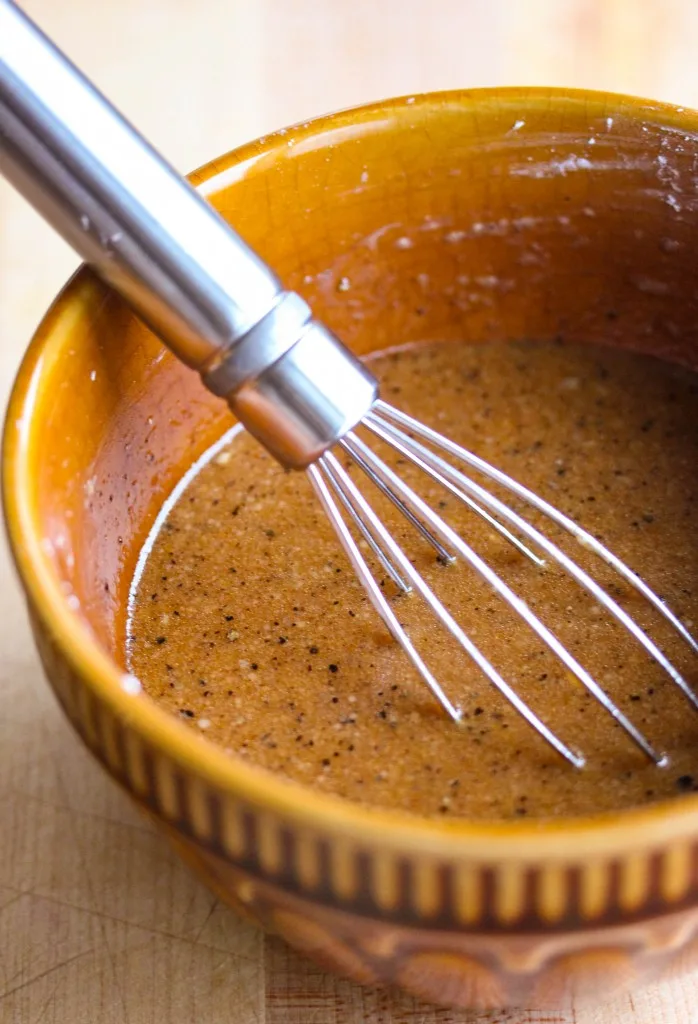 We have tried several places on this side of town, some of them even deliver, but nothing even comes close to our favorite place. It's ranged from totally flavorless to totally rubbery chicken…..not good.
I finally had to take matters into my own hands and create something I could make at home that would make us feel like we were eating Chinese takeout.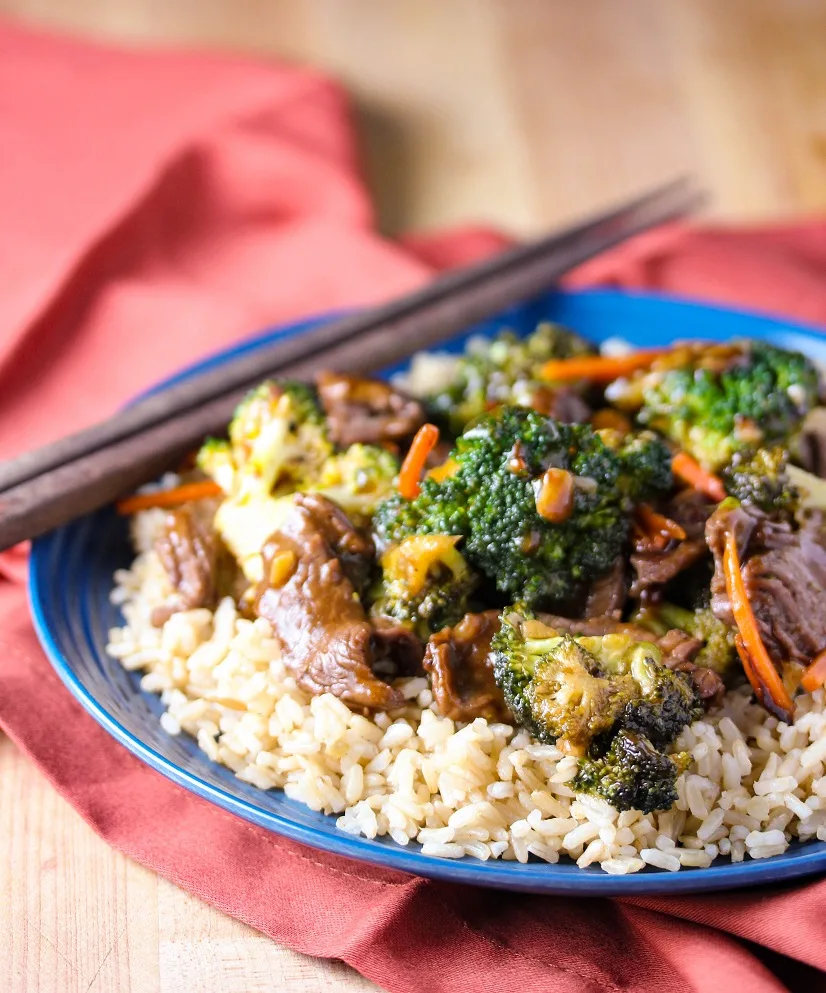 What I came up with is a healthy version of beef and broccoli stir fry. It's also quick and easy to make. I think it may actually take more time to call in the order and go pick it up and it's certainly quicker than the 45 minutes we waited for delivery of our mediocre food.
But what about the flavor? Well I think this one is pretty darn good. I added a little spice to give it a kick and then balanced that out with a little honey to sweetened it up just bit.
It's every bit as tasty as takeout and it's a lot healthier. You definitely won't find as much sodium or fat in this recipe, so help yourself to seconds.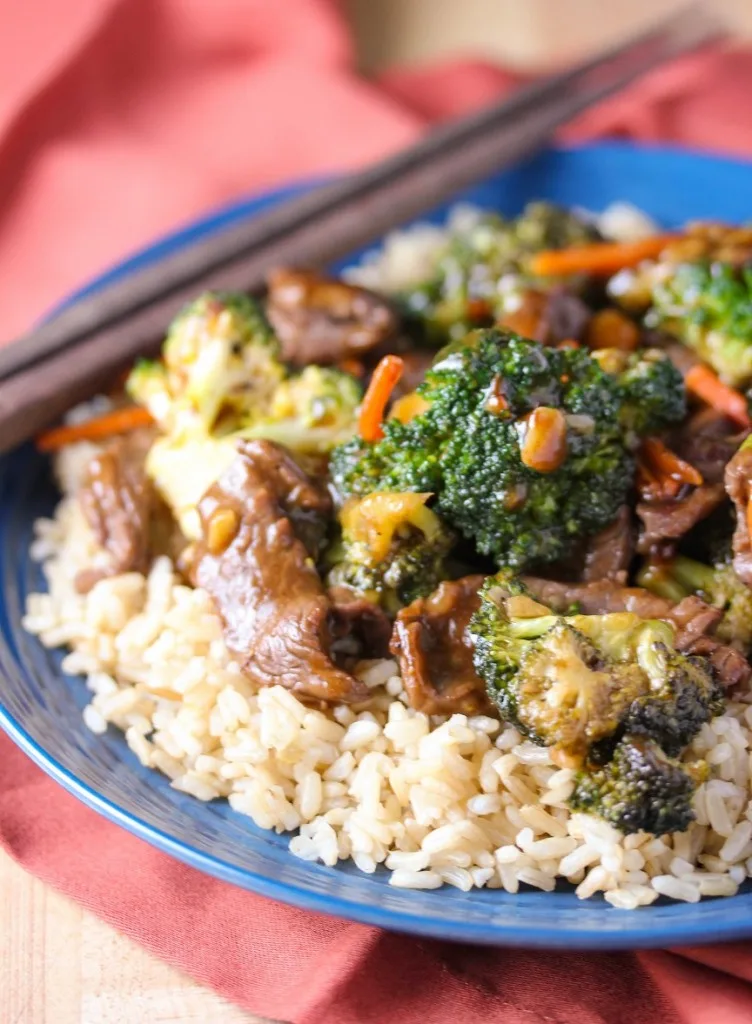 Here are more quick and easy stir frys:
Yield: 4 servings
Beef and Broccoli Stir Fry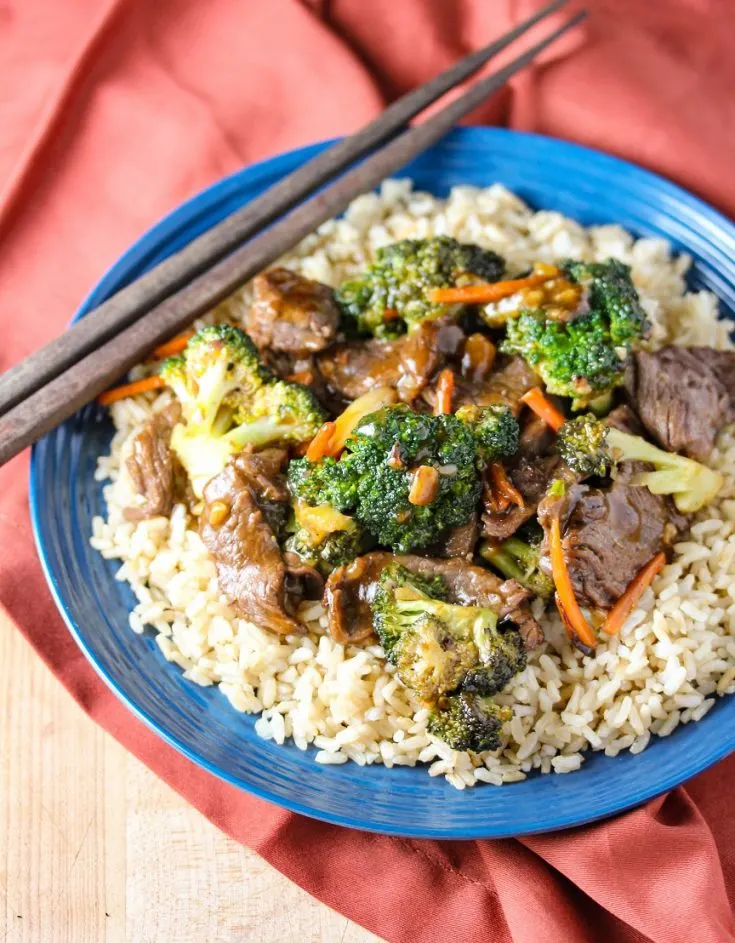 This Beef and Broccoli Stir Fry is a healthy version of a Chinese takeout classic. It's easy to make and your family will love it.
Ingredients
1/2 cup beef broth
3 tbsp low sodium soy sauce
2 tbsp rice vinegar
2 tbsp honey
1 tbsp sesame oil
2 tsp ginger paste
1-2 tsp sriracha sauce
1/2 tsp black pepper
2 tbsp corn starch
For stir fry:
1 (12 oz) bag fresh broccoli florets, cut into smaller pieces if necessary (you want them to be bite size
2 tbsp vegetable oil, divided
1 lb sirloin steak, thinly sliced
3 green onions, sliced into 1/2 inch pieces
1/2 cup shredded carrots
3 cloves garlic, minced
cooked rice for serving
Instructions
In a small bowl, whisk together first 8 ingredients..
Once ingredients are combined, whisk in cornstarch.
Set aside.
Steam broccoli in microwave for 1 minute (it works well to just cut off a corner of the bag and steam it right in the bag).
Heat 1 tbsp oil over high heat in a wok or large skillet.
Once oil is really hot, carefully add beef and stir fry until beef is no longer pink.
Remove beef from wok and set aside.
Add remaining oil to pan.
Add green onions and stir fry for 30 seconds.
Add carrots and stir fry for 30 seconds.
Add broccoli and stir fry for 1 minute.
Add garlic and stir fry for 30 seconds.
Add beef back to the wok.
Pour sauce over mixture and toss until all the ingredients are well coated and the sauce has thickened.
Serve immediately with cooked rice.
Nutrition Information:
Yield:
4
Serving Size:
1
Amount Per Serving:
Calories:

500
Total Fat:

27g
Saturated Fat:

7g
Trans Fat:

0g
Unsaturated Fat:

17g
Cholesterol:

104mg
Sodium:

645mg
Carbohydrates:

29g
Fiber:

2g
Sugar:

10g
Protein:

34g
ENJOY!
Shared at: