You will definitely want to stock your freezer with these homemade sandwich rolls. They're soft, tender and so perfect for almost any sandwich.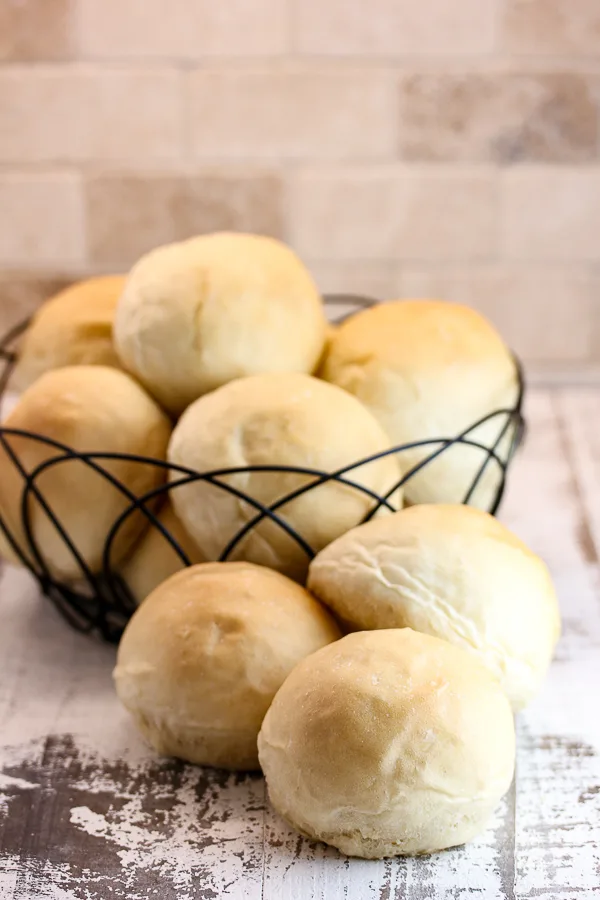 I am so excited about these sandwich rolls! I took my Grandma's recipe for dinner rolls and tweaked it a little bit to come up with these beauties. My Grandma's original recipe is for smaller rolls that are slightly sweet.
I didn't want these homemade sandwich rolls to be too sweet, so I cut down on the amount of sugar and then I increased the size of the rolls so that they are better suited for sandwiches.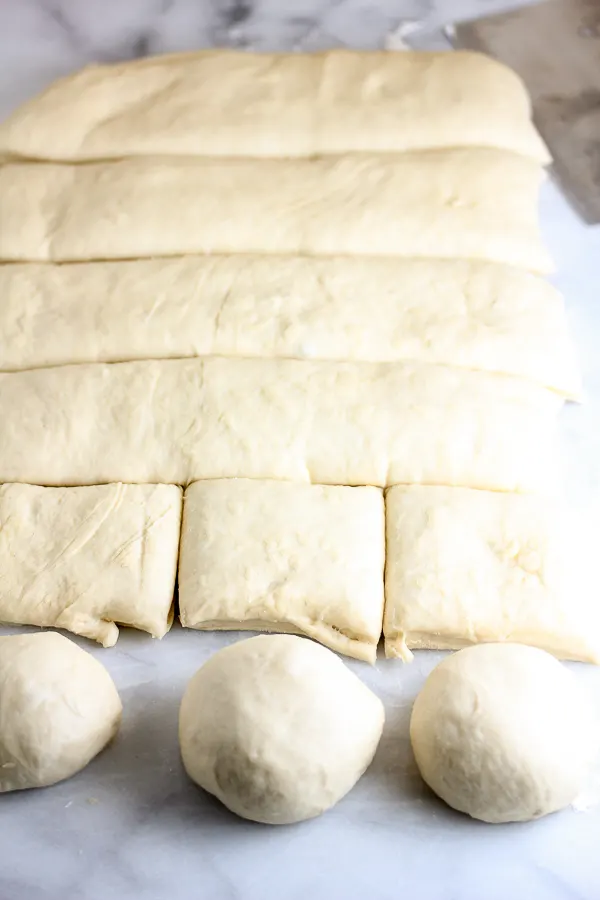 The result is a soft and tender roll that is PERFECT for a sandwich!
I made burgers for Alex and me last night and served them on the rolls and they tasted ah-maaz-ing!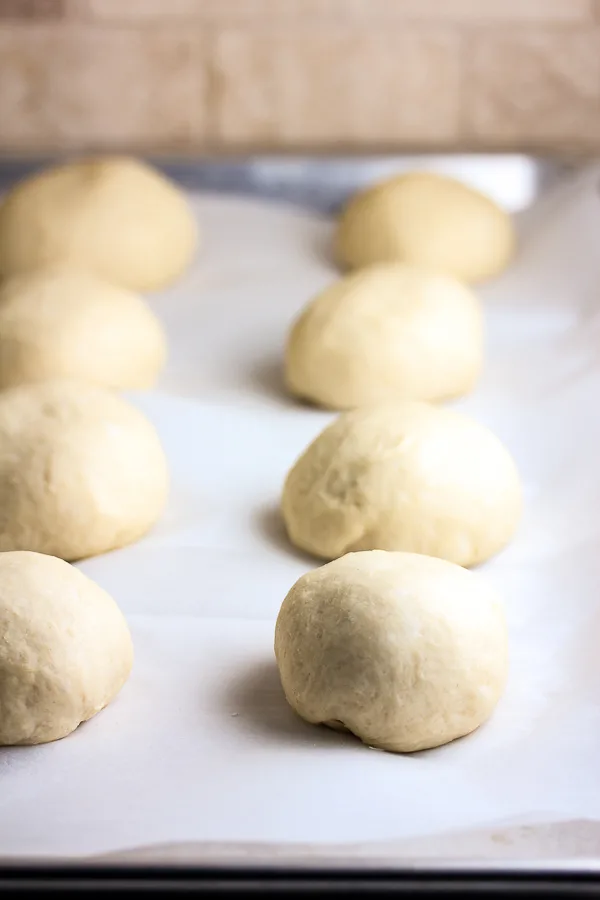 I split the rolls in half, drizzled each half with a little olive oil and toasted them up…I'm getting hungry just thinking about it.
These rolls would also be perfect for deli sandwiches, pulled pork sandwiches and the list could go on.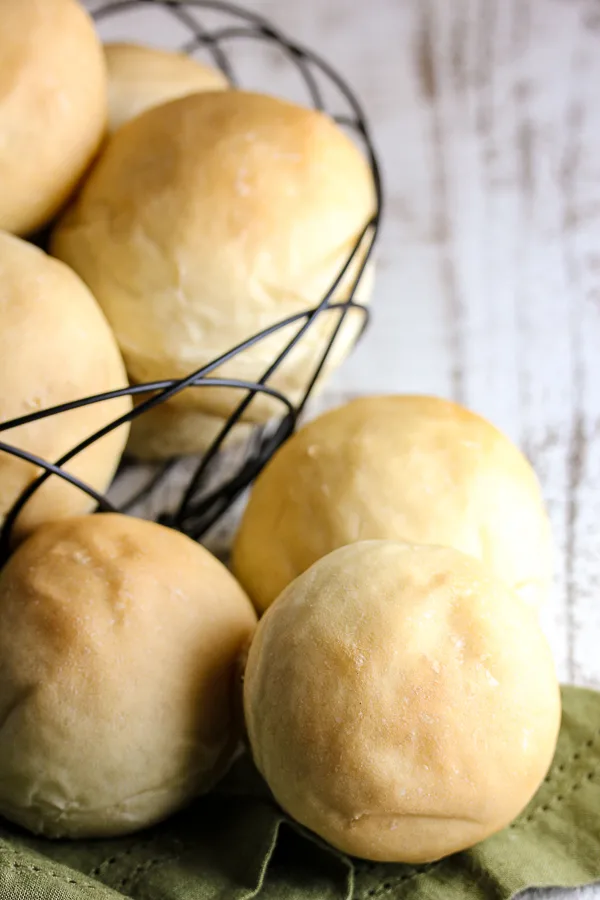 These rolls are so delicious that I even made them for Alex's graduation party for pulled pork sandwiches.
I made them in batches over several days and kept them in the freezer until the party. They turned out to be a huge hit at the party.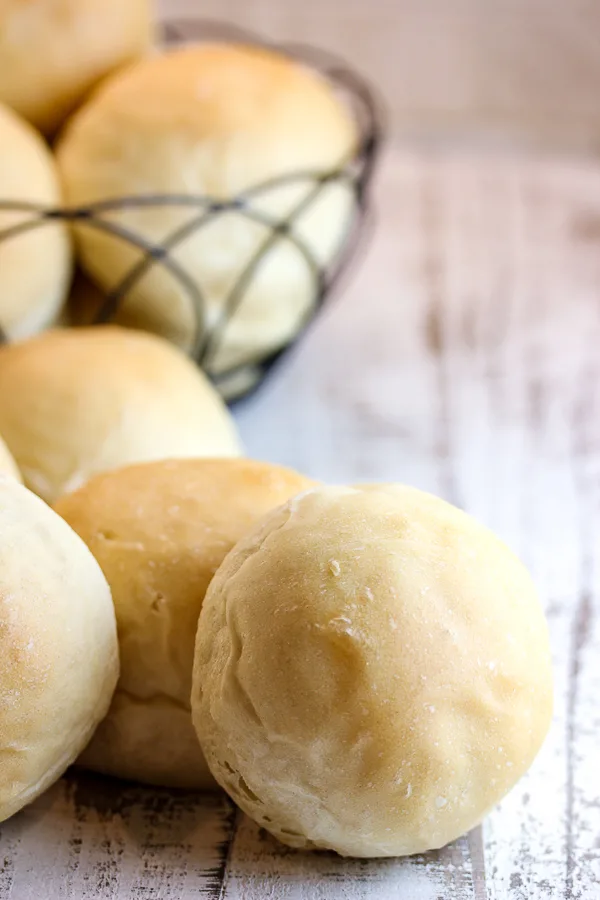 If you've never made homemade bread before, do not fear. It's really not that difficult. It's made from very simple ingredients that you probably already have on hand.
It takes a relatively short amount of time to make the dough and then you just leave it alone and let it rise. After it's done rising, you form it into the rolls, let it rise again and then bake. It's perfect to make on a lazy Saturday afternoon.
Since these rolls freeze so well, you can make up a batch and have them on hand in the freezer for whenever you need them. I hope you give them a try, I know you'll love them!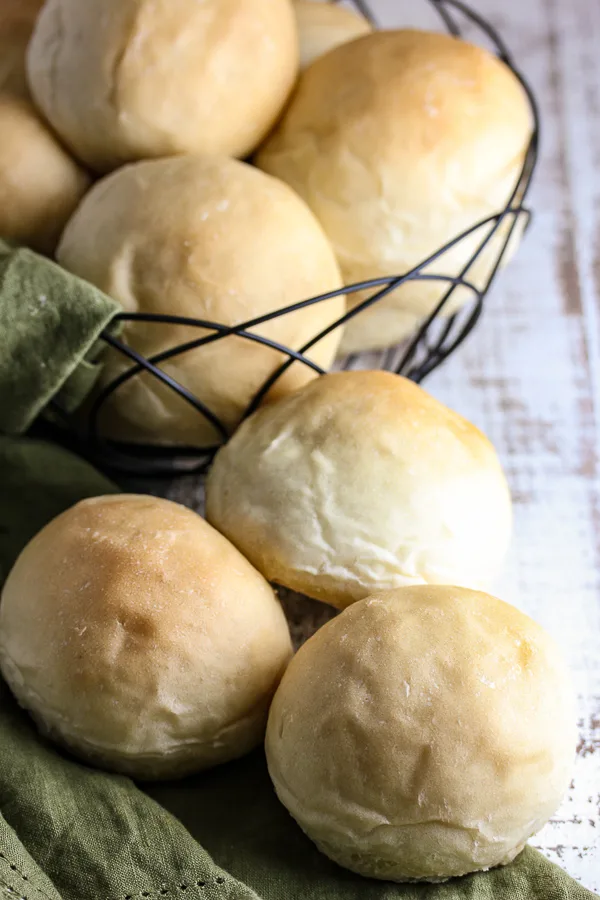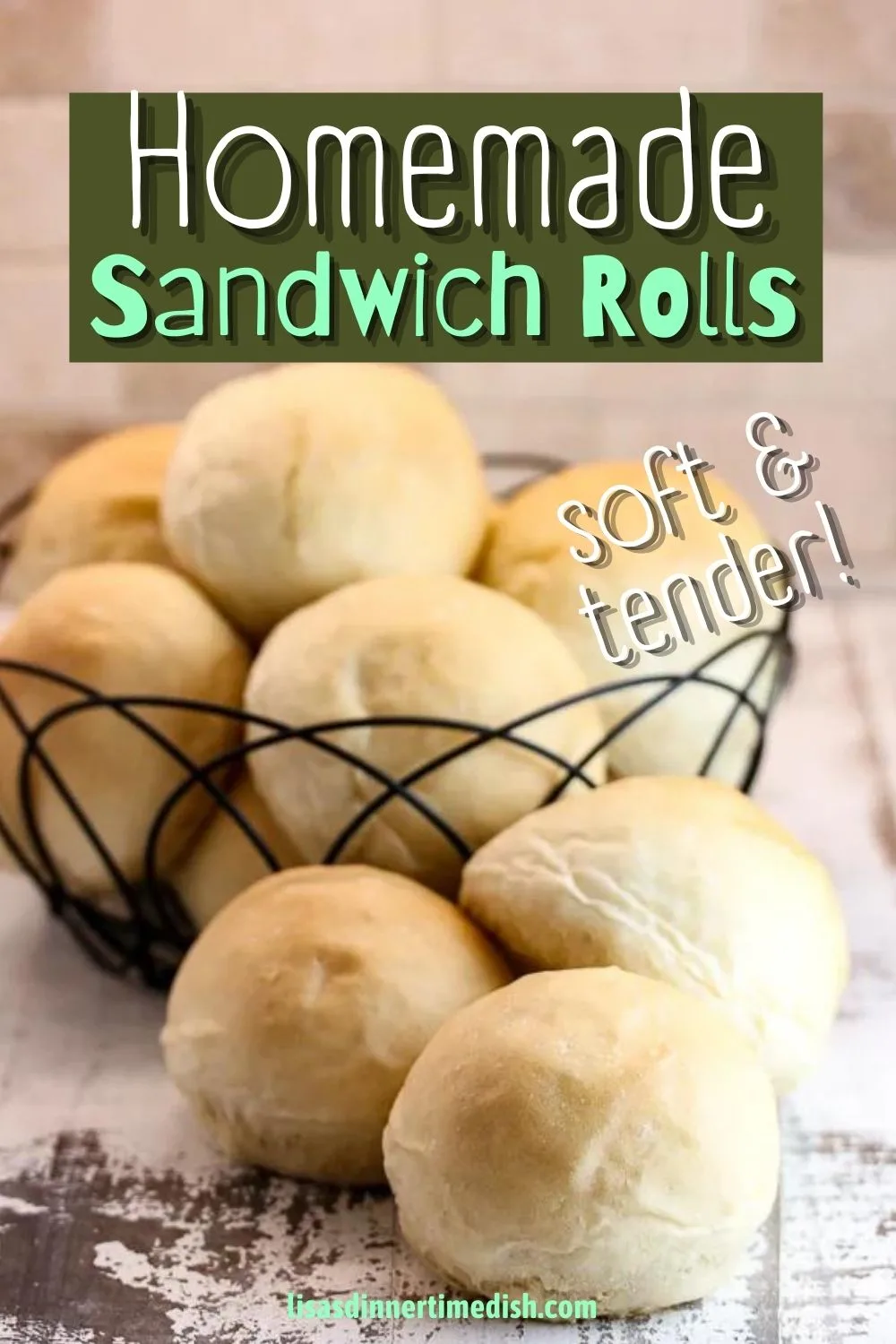 Yield: 18
Homemade Sandwich Rolls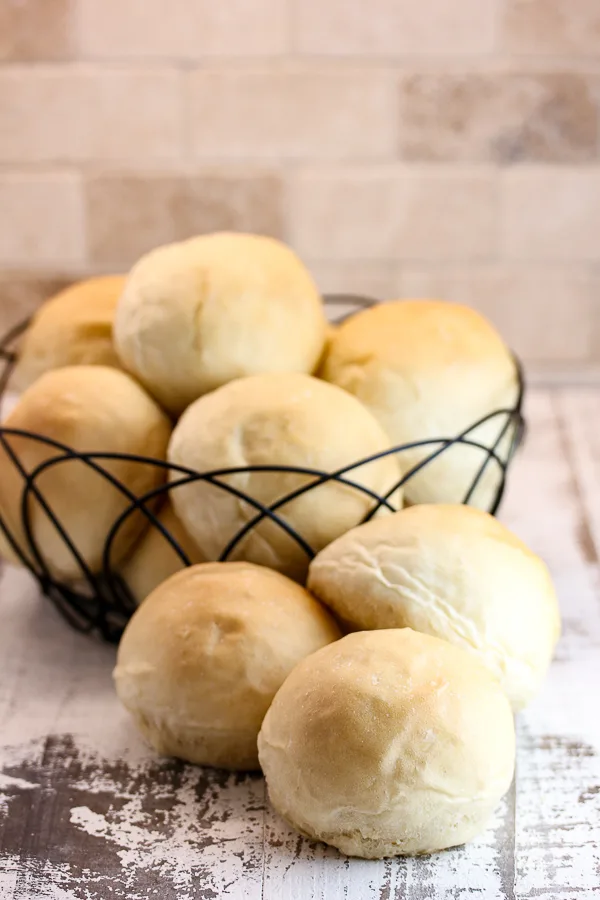 You will definitely want to stock your freezer with these homemade sandwich rolls. They're soft, tender and so perfect for almost any sandwich.
Prep Time
3 hours
50 minutes
Total Time
4 hours
10 minutes
Ingredients
2 cups warm water, divided
2 tbsp plus 1 tsp sugar, divided
5 tsp yeast (2 packages)
1/2 cup vegetable oil
2 tsp salt
2 eggs
6 cups flour, plus 1/2 cup
Instructions
Mix 1/2 cup water, 1 tsp sugar and yeast together in a glass measuring cup.
Set aside to rise.
Mix remaining water, sugar, oil, salt and eggs together.
Add 3 cups of flour and mix with a mixer until smooth.
Add yeast when its almost risen to the top of the cup. ( the yeast gets really bubbly and expands while it sits)
Add 1 more cup of flour still using mixer.
Add last 2 cups of flour and mix with a spoon or the dough hook of your mixer, do not over mix.
Spread 1/2 cup of flour on a board, placing dough on top of it.
Knead the dough until flour is worked in. If it's still really sticky, add a little more flour at a time until it's just slightly sticky.
Drizzle some oil in a bowl, then add the dough and coat with the oil.
Cover dough with a towel and let rise until it doubles, (about 1 hour).
To help with the rise, use the proof feature on your oven, if you have it, or heat oven to 200 degrees and turn off, then put dough in.
Once dough has risen, turn out, back onto a lightly floured board and punch down, flatten and fold over forming a rectangle.
Form the dough into 18 rolls and put on cookie sheets lightly lined with parchment or sprayed with cooking spray.
I found the best way to divide the dough up to get uniformly sized rolls, was to divide it into 6 strips and then divide each piece into thirds.
Then form each piece into a ball, trying to keep the bottom fairly flat.
Let rise again for about 1 hour.
Bake at 350 degrees for 15- 20 minutes, or until lightly browned.
Nutrition Information:
Yield:
18
Serving Size:
1
Amount Per Serving:
Calories:

79
Total Fat:

7g
Saturated Fat:

1g
Trans Fat:

0g
Unsaturated Fat:

6g
Cholesterol:

21mg
Sodium:

268mg
Carbohydrates:

3g
Fiber:

0g
Sugar:

0g
Protein:

2g
ENJOY!

This recipe has been shared at: