Steve and I were watching Man vs. Food the other night and his challenge was to eat this enormous stromboli. The stromboli looked so good, it was full of all kinds of pizza toppings and it got me to thinking that I should try making one at home. I was going to fill it with pizza toppings as well, but I didn't happen to have anything in the house that would work and I really didn't feel like going to the grocery store.
So I started going through my freezer to see what I did have on hand. I discovered that I did have a ball of homemade pizza dough, some shredded beef brisket and some caramelized onions. In the refrigerator, I had a bag of shredded swiss and gruyere. This led me to take the stromboli in another direction and make it a Philly cheesesteak stromboli….YUM! The point here is that stromboli really is very flexible. You can fill it with whatever you happen to have on hand, get creative! It's a really fun twist on a sandwich and pizza, so give it a try!
Philly Cheesesteak Stromboli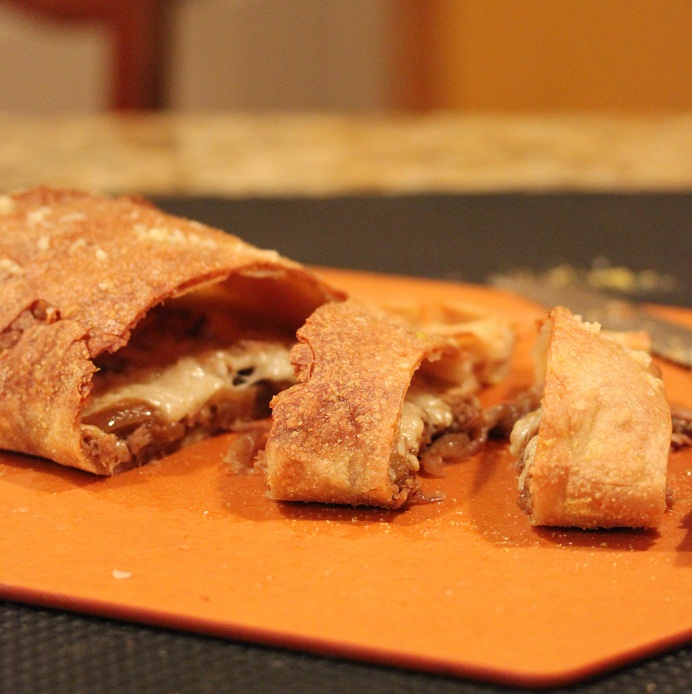 1 lb of your favorite pizza dough
2 cups cooked shredded beef ( I used this recipe)
1 cup caramelized onions (I used this recipe)
6 oz shredded swiss and gruyere cheese, combined
2 tbsp butter
1 clove garlic, minced
cornmeal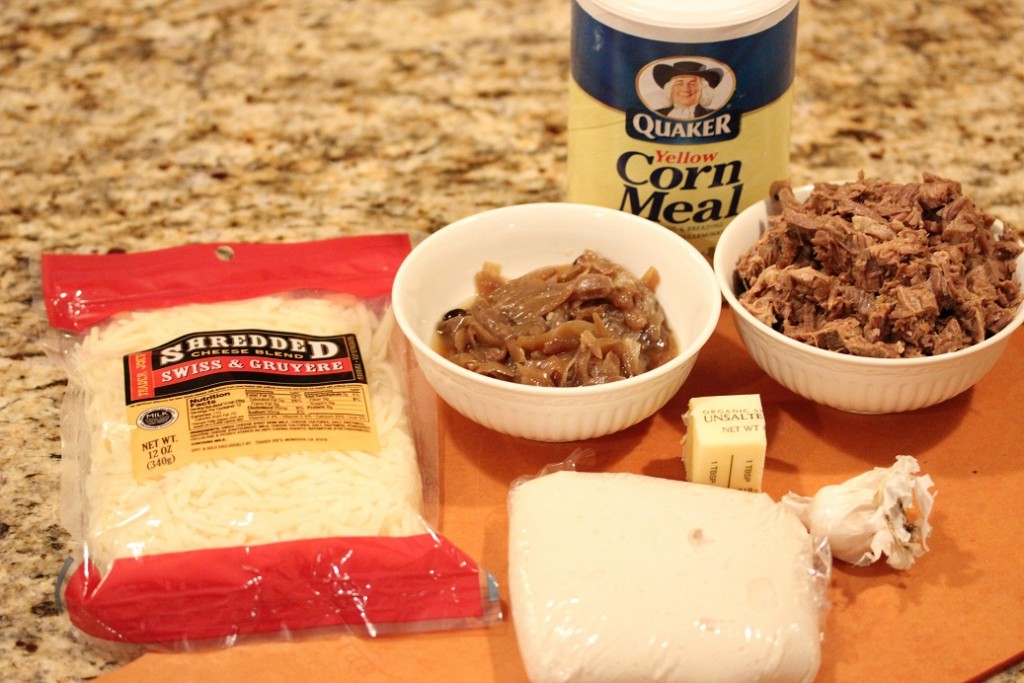 Place a pizza stone in the oven and preheat oven to 425 degrees.
On a lightly floured surface, roll dough out to about a 15″ square.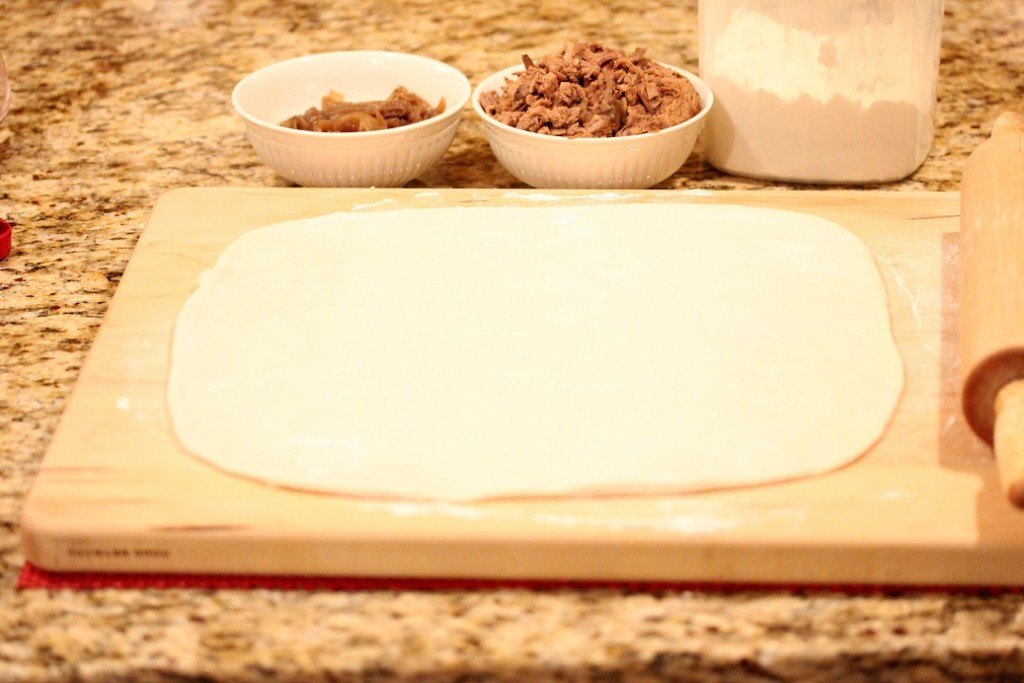 Transfer crust to a pizza peel that's been liberally sprinkled with cornmeal or the back of a sheet pan (also sprinkled with cornmeal).
Top 1/2 of crust with 1/2 of cheese, beef, onions and the rest of the cheese.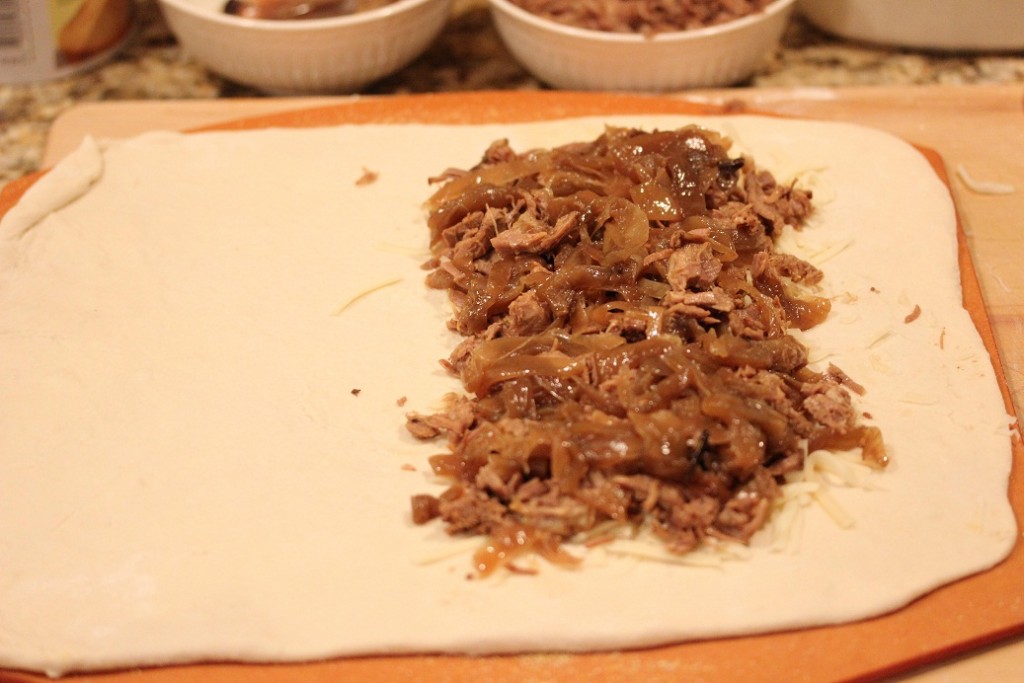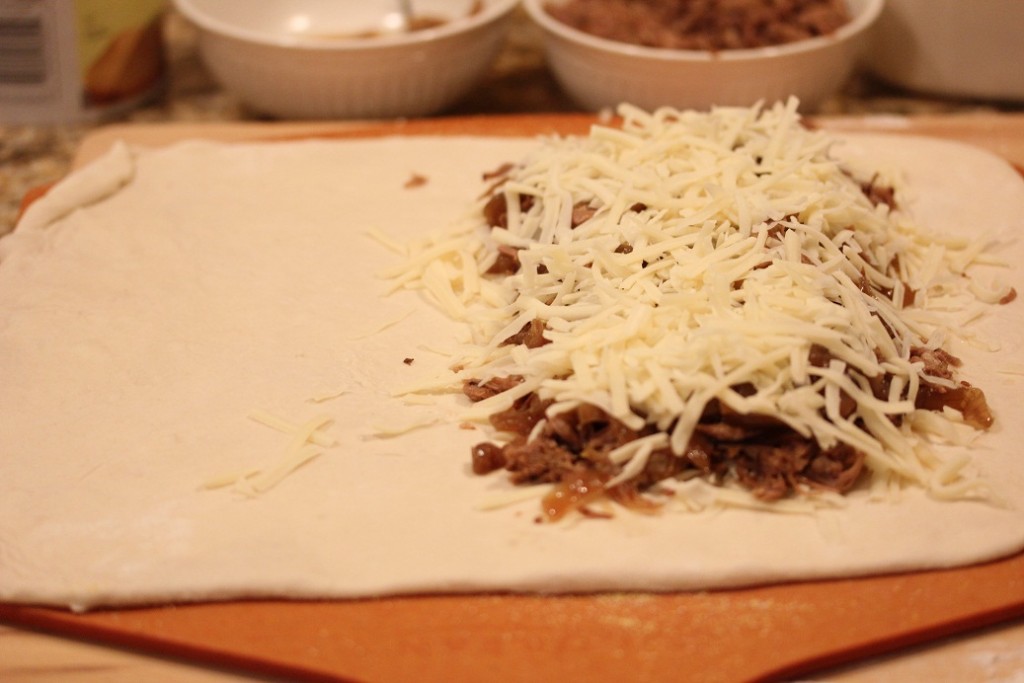 Fold the dough over the top of the filling and seal edges by rolling them.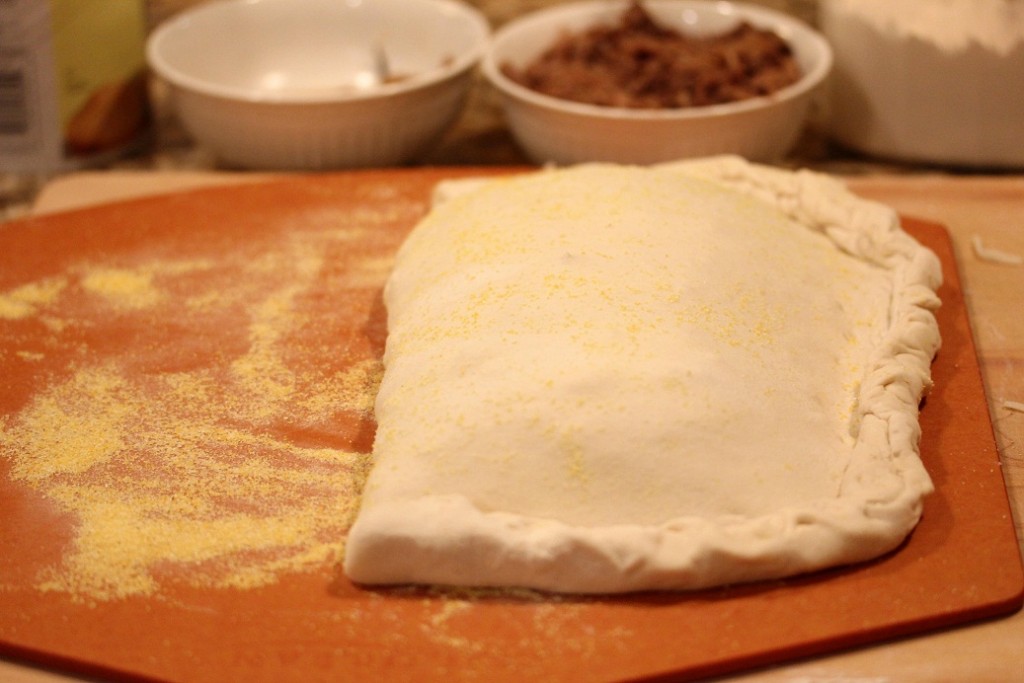 Slide stromboli off of pizza peel (or sheet pan) onto preheated pizza stone. Bake for 20-25 minutes until golden brown.
Melt butter and garlic together in a small dish.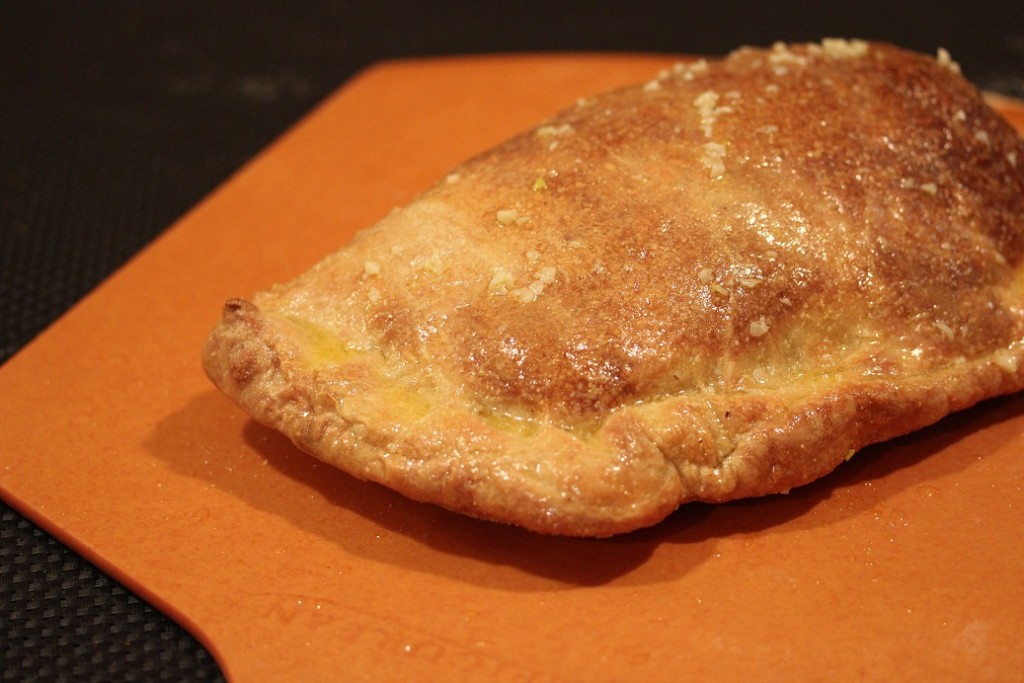 Brush with melted garlic butter. Let sit for about 5 minutes before slicing.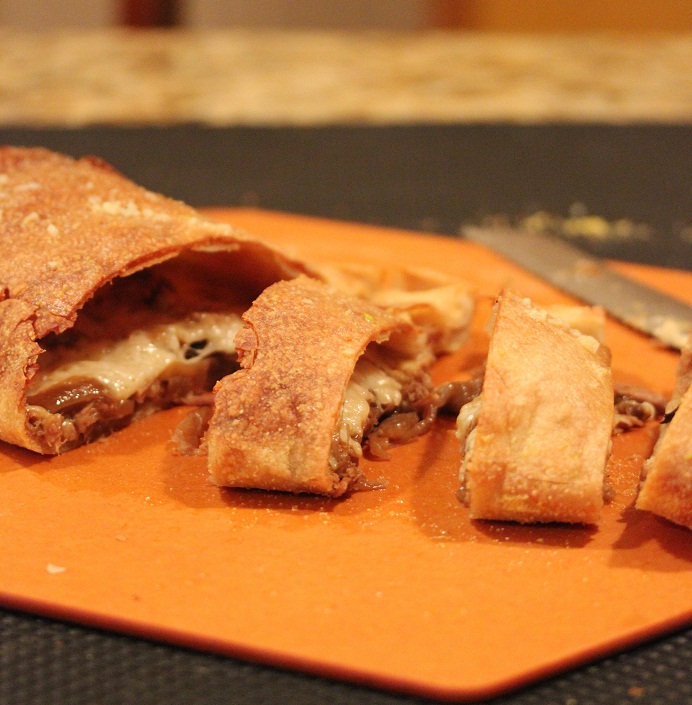 ENJOY!