San Marzano tomatoes take this easy pasta sauce to a new level of yum. A nice slow simmer develops the flavors beautifully in this relatively simple sauce.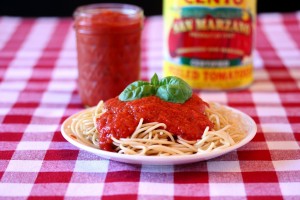 I know this probably sounds overly dramatic…..but….this. sauce. will. change. your. life. I'm not even kidding. It's a simple, simple, simple recipe, but it has amazingly deep flavor.
I'm pretty sure it's the butter. Yep, this sauce is made with butter, but don't worry, it's really not that much and it makes all the difference in the world. It's also made with (as the title suggests) San Marzano tomatoes.
Now, I know, San Marzano tomatoes cost more than your regular Hunt's or store brand tomatoes, but they really are superior and I feel like they're worth the extra expense once in a while…..definitely for this recipe.
The key to making this sauce turn out absolutely amazing is to make sure you let it simmer for at least 45 minutes and make sure you don't cover it. That way it will reduce slightly, thicken up and the flavors will all concentrate. Absolute perfection!
San Marzano Pasta Sauce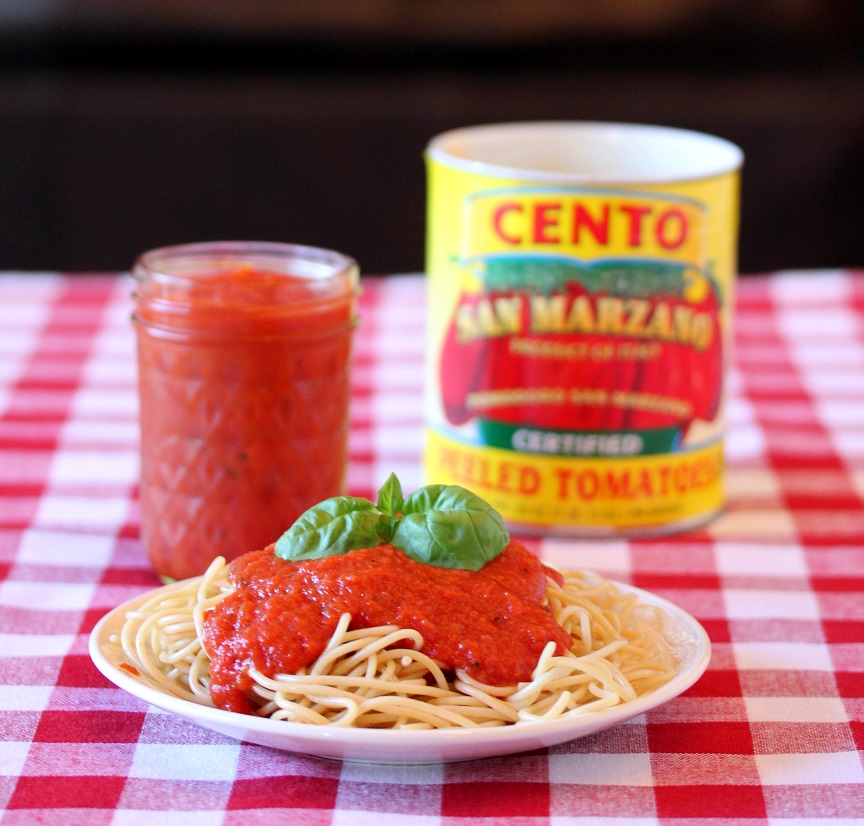 2 (28 oz) cans San Marzano whole tomatoes

3 cloves garlic, very finely sliced

1/4 cup unsalted butter

1/2 onion, skin removed, but root left on

1 tsp dried Italian seasoning

1 tsp salt

1/ tsp black pepper
Puree tomatoes in a blender or food processor.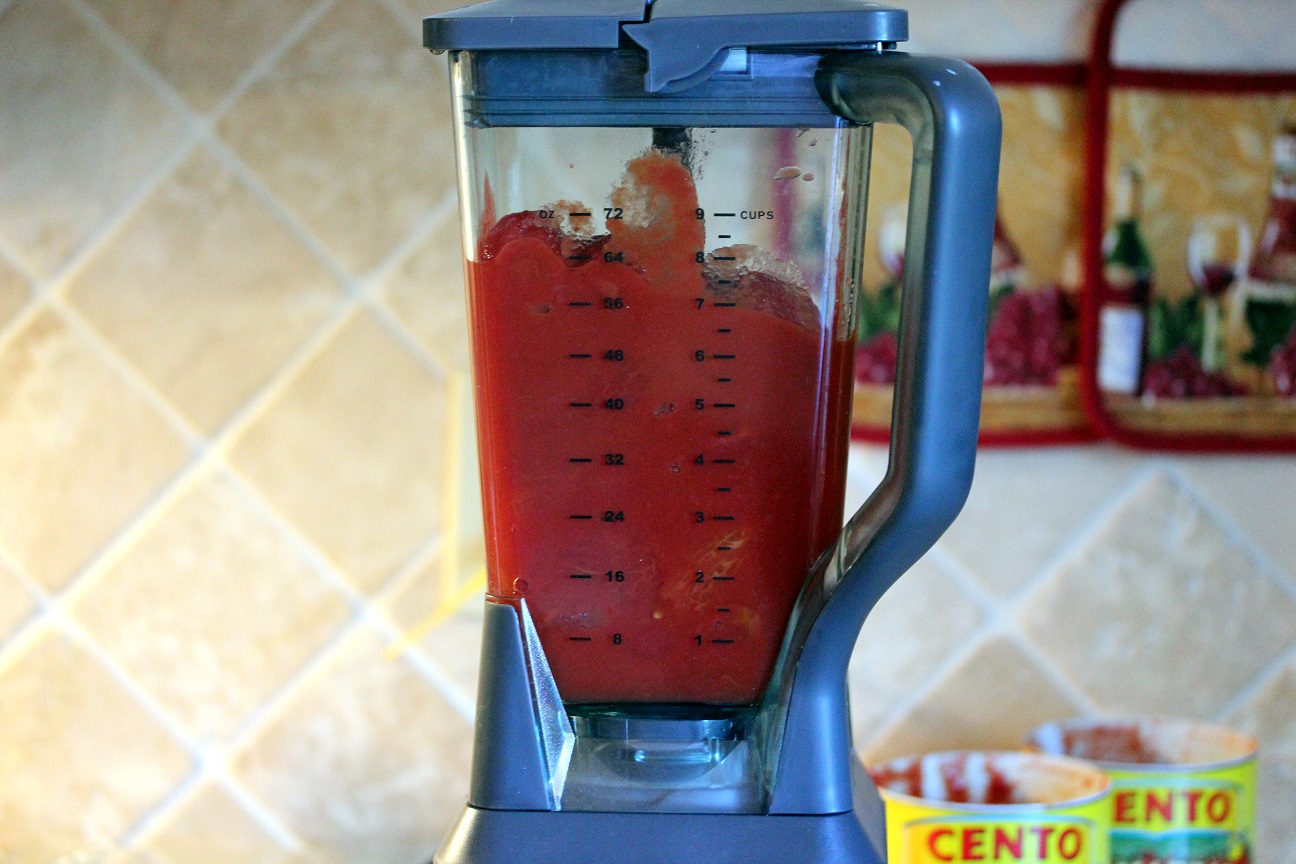 Melt butter in a large pot over medium heat. Add garlic and onion, saute for a few minutes, being careful not to let garlic get brown.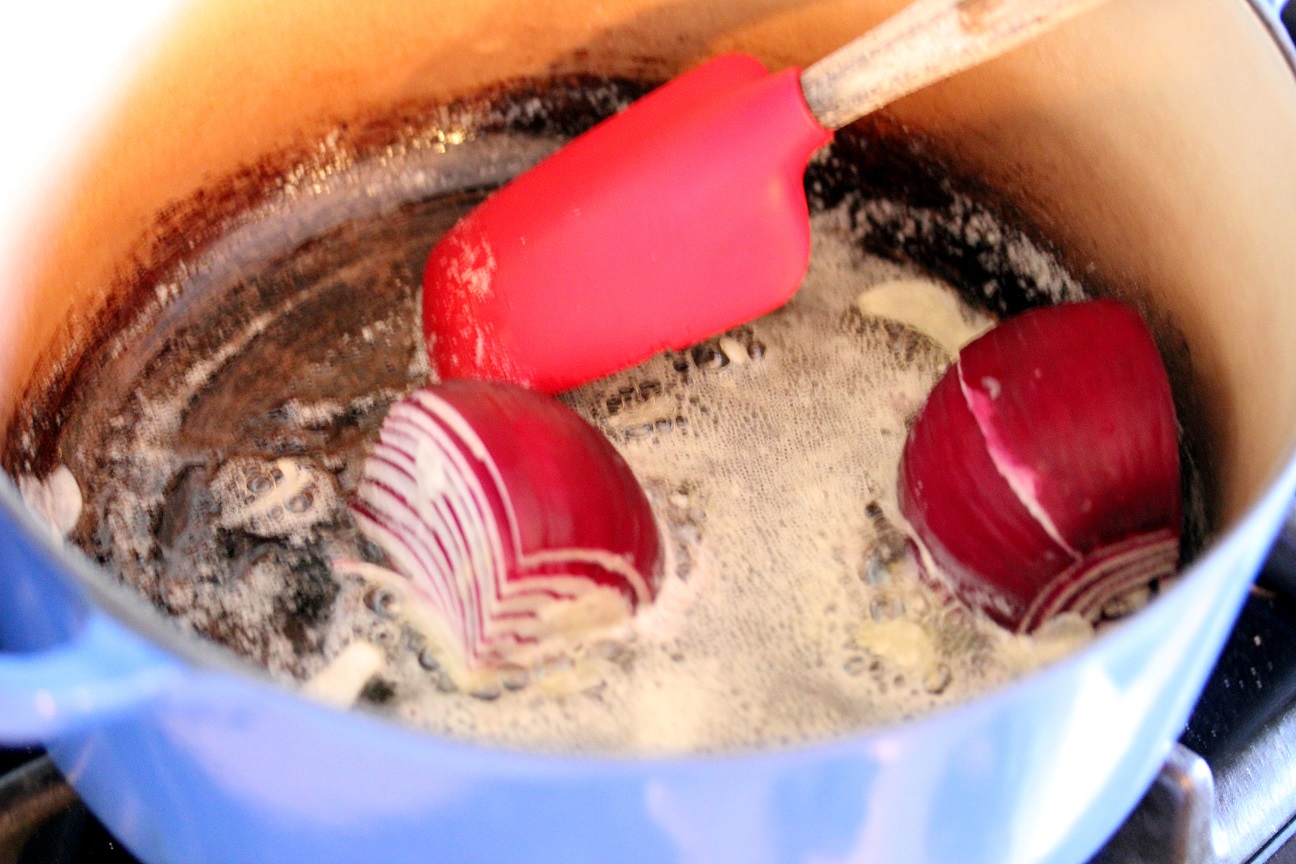 Add tomatoes, Italian seasoning, salt and pepper, stirring to combine.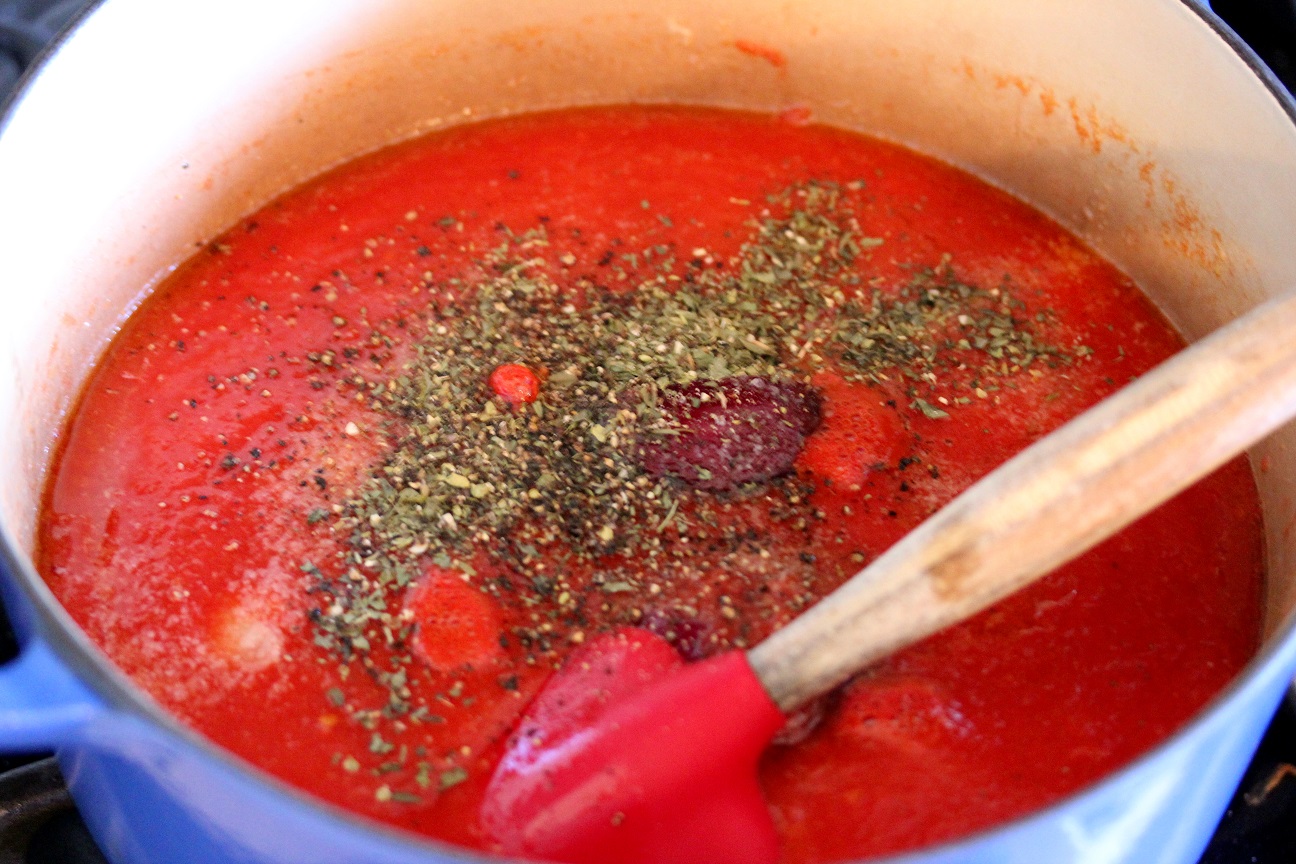 Bring mixture to a bubble, reduce heat to low.
Simmer, uncovered for 45-60 minutes, stirring occasionally.
Remove onion before serving.
Serve over your favorite pasta.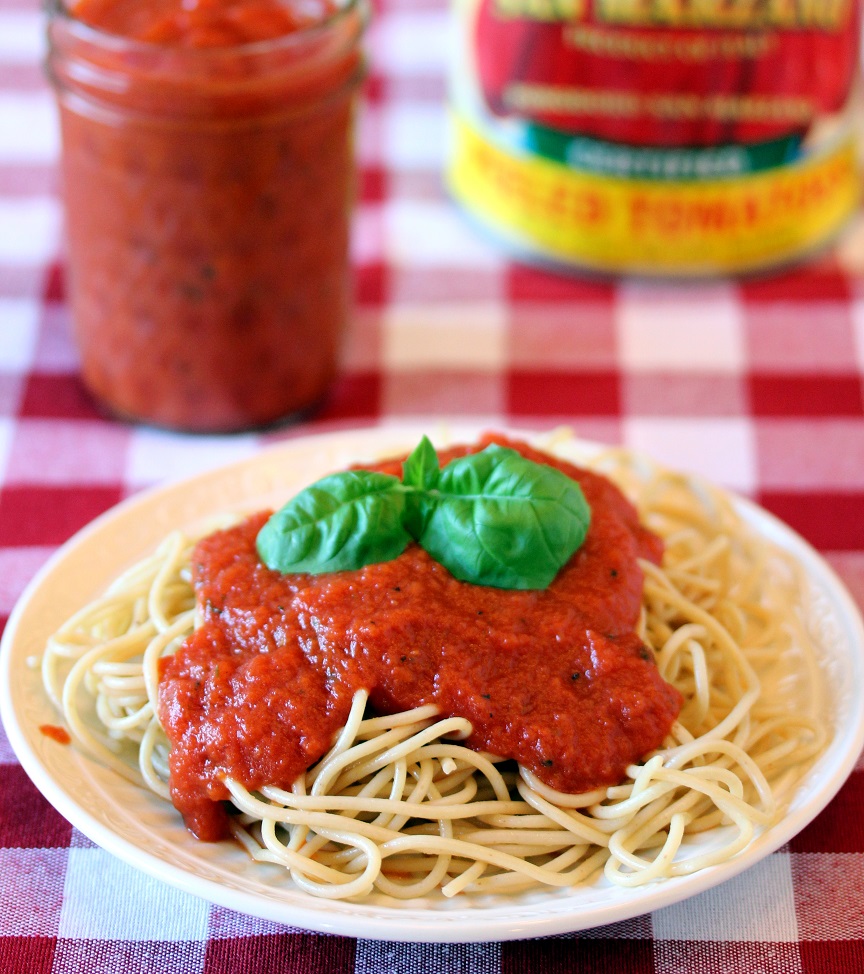 ENJOY!
Shared at these great blogs: