Once you make a batch of this perfectly spiced homemade 5 minute enchilada sauce, you'll never want to use store bought sauce again.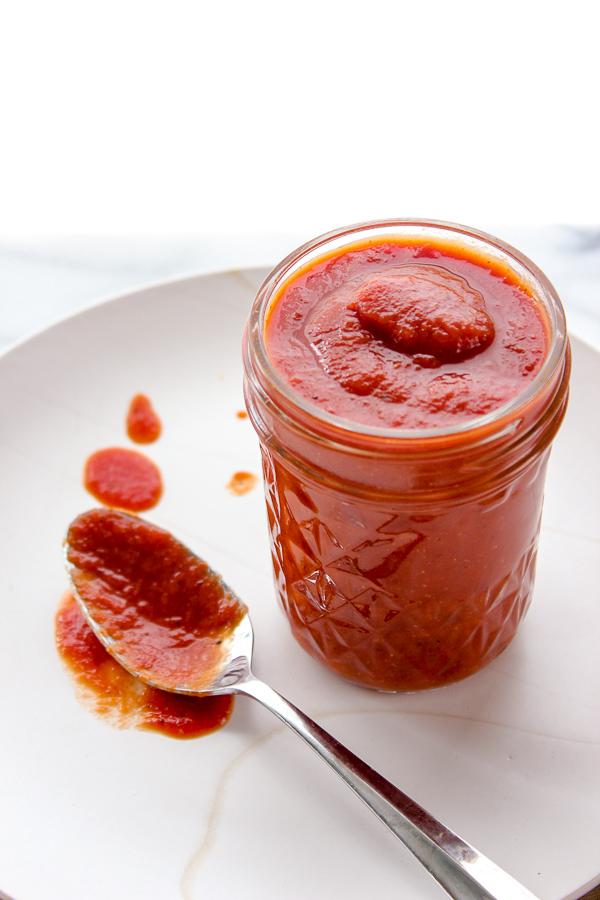 Life gets a little crazy sometimes, which is why there hasn't been a lot of new recipes here on Lisa's Dinnertime Dish for the past couple of weeks. Don't worry, I'm still here and plan on getting back to my regular posting schedule soon.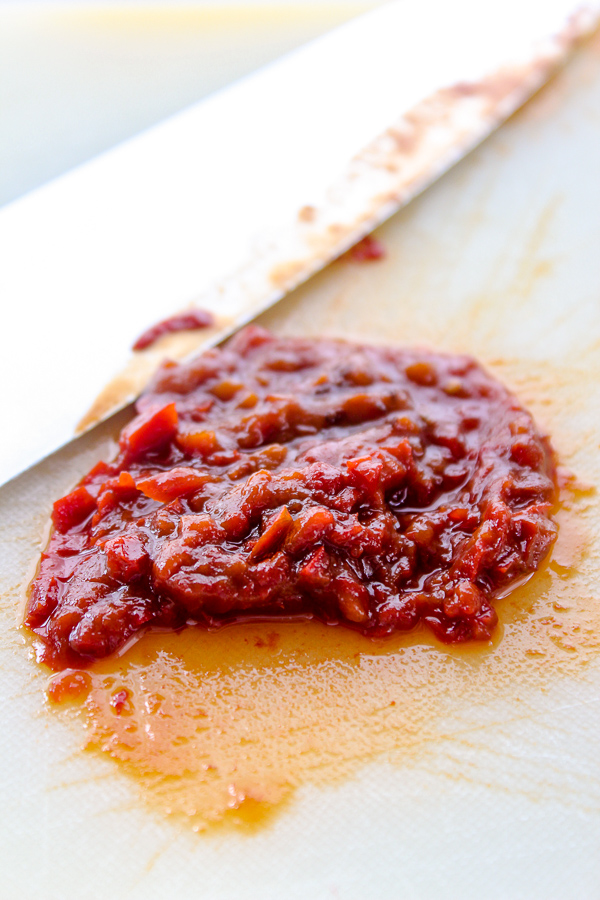 Most of the craziness has been good, but I was fighting some strange virus for about a week that left me with an almost constant headache and a painful sore throat. Needless to say, that did not inspire me to spend time in the kitchen creating new recipes.
On the good crazy side, buying a pontoon and selling our old boat made for quite a few trips up to our cabin. Which also left me less time for cooking recipes for the blog.
We had some family up for Memorial Weekend and since I didn't want to spend a lot of time cooking at the cabin, I did get myself organized enough to do most of the cooking before we left home.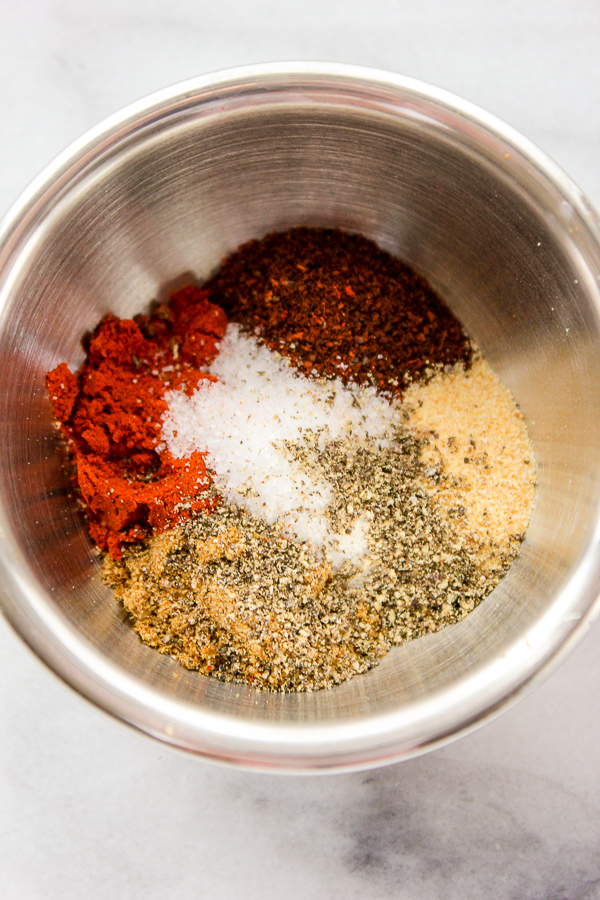 Then there's been the moving. It started with my son, Alex, moving home from college and let me tell you, he had a LOT of stuff! We're still trying to get him organized here, but we'll get there.
Then, last Saturday, before we headed up to the cabin, we spent the day helping my daughter, Nicole, and son-in-law, Nate, move into the house they just purchased. It's the cutest house from the 1950s and it has so much space, I think they'll be happy there for a long time!
I think things will finally be settling down around here, so I'm looking forward to getting back to my normal routine.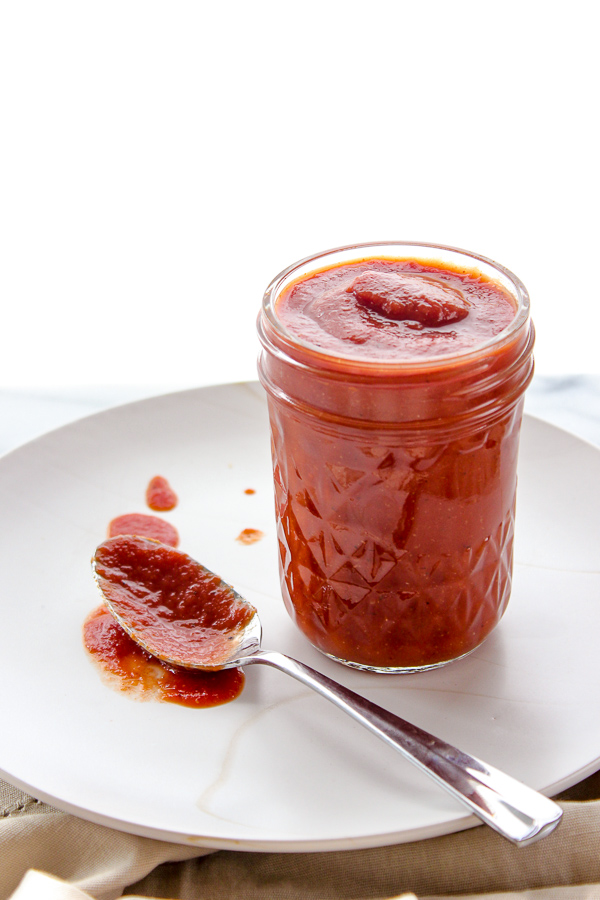 So when your life is crazy, what should you do? Make 5 minute enchilada sauce. It literally takes 5 minutes and it tastes great, you really will never want to use store bought again.
It's also freezer friendly, which is great for those days when you maybe don't have even 5 minutes. Just pull some out of the freezer and you're good to go.
Now what can you use enchilada sauce for? Of course, the obvious is enchiladas. But there are so many other things like, Mexican pizza, soups, Mexican pasta, toss it with meatballs and serve over rice, add it to chili, use it with pulled pork instead of BBQ sauce. The possibilities really are endless.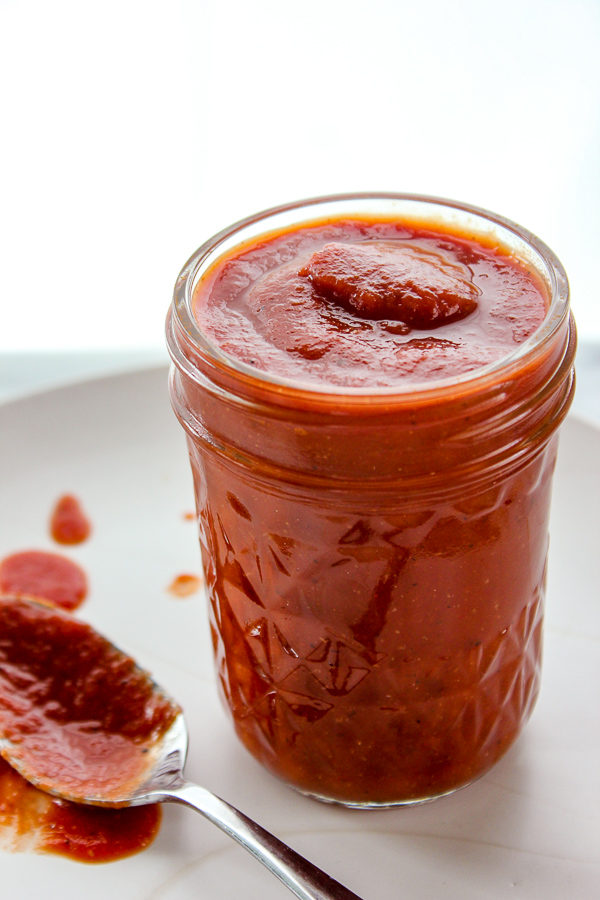 Yield: 3 1/2 cups
5 Minute Enchilada Sauce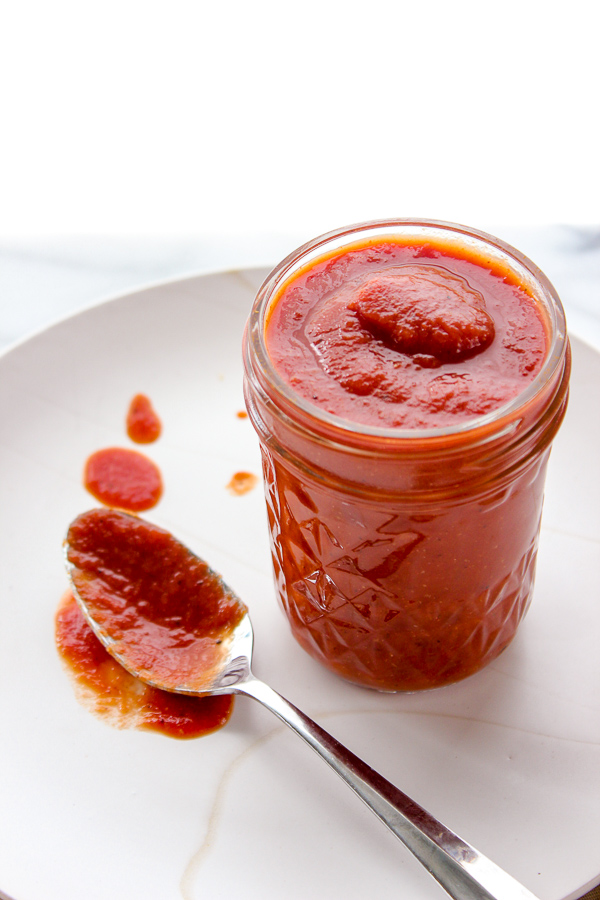 Once you make a batch of this perfectly spiced homemade 5 minute enchilada sauce, you'll never want to use store bought sauce again.
Ingredients
2 (15 oz) cans tomato sauce
1 chipotle pepper from a can of chipotle in adobo, finely minced
2 tsp adobo sauce (from the same can)
2 tsp chili powder
1 tsp cumin
1/2 tsp smoked paprika
1/2 tsp salt
1/2 tsp pepper
Instructions
Whisk all ingredients together until well combined.
Nutrition Information:
Yield:
15
Serving Size:
1
Amount Per Serving:
Calories:

19
Total Fat:

0g
Saturated Fat:

0g
Trans Fat:

0g
Unsaturated Fat:

0g
Cholesterol:

0mg
Sodium:

402mg
Carbohydrates:

4g
Fiber:

1g
Sugar:

2g
Protein:

1g
ENJOY!
Sharing this recipe at: