Lamb Curry Party Meatballs are a perfect appetizer for entertaining. They're full of incredible flavor and so easy to make.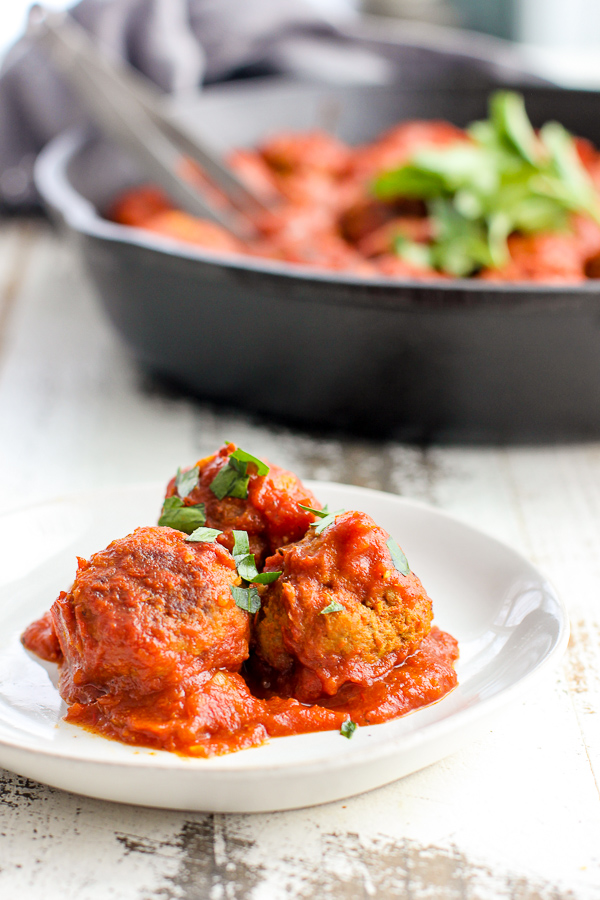 I love Indian food and lamb curry is probably my favorite dish. Any time we go out to an Indian recipe, that is usually my go-to entree to order. I also have my own version that I make at home from time to time.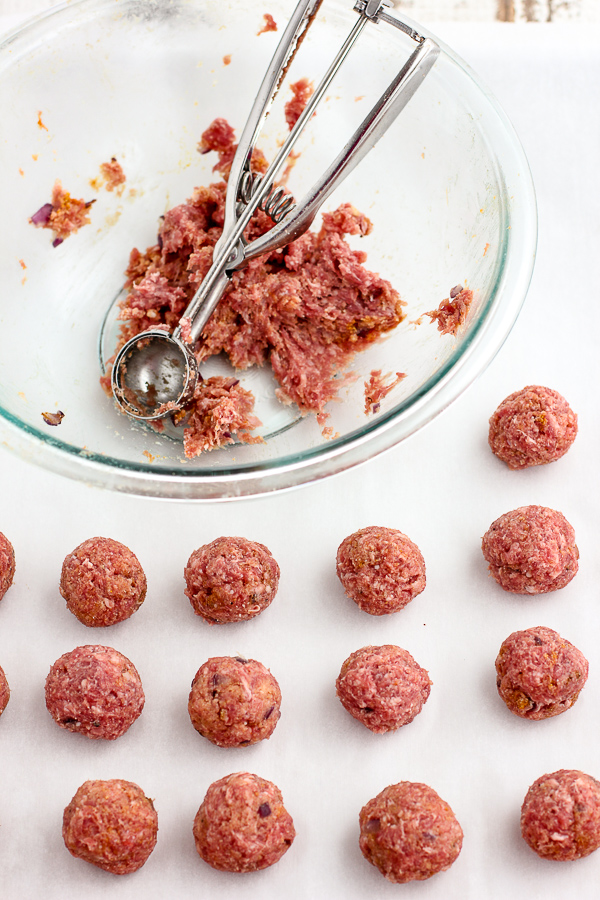 My home version of lamb curry is a slow cooked dish that fills the house with a wonderful aroma, but it does take a fair amount of time to prepare. I thought it would be fun to come up with a quicker version that still had all of that wonderful flavor and aroma. Enter these delightful lamb curry party meatballs.
Not only do these meatballs have all of the flavors of a traditional, slow cooked lamb curry, they're perfect party food. I mean, who doesn't love meatballs at a party?! You're guests will absolutely love these.
Lamb curry meatballs are simple to make and have so much flavor. The sauce is equally simple and comes together quickly. Don't be afraid of the list of spices, they're readily available at the regular grocery and they're essential for giving this dish authentic flavor.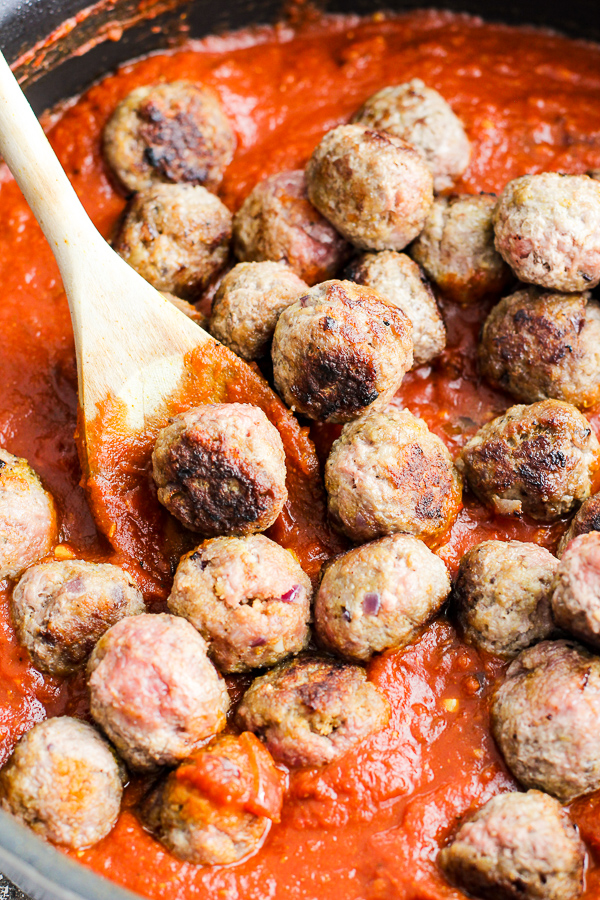 If you're unable to find ground lamb at your grocery store, I would recommend using ground pork or ground beef as a substitution. The meatballs will still be delicious and the flavor of the spices will still shine through.
Once you've sautéed the meatballs and assembled the sauce, everything simmers for just 20 minutes, until the meatballs are cooked through. After that, it's party time and you're ready to enjoy their deliciousness.
If you're not serving these meatballs as a party appetizer, they also are delicious as an easy entree. I recommend serving them over basmati rice, or if you're watching your carbs, they're delicious over cauliflower rice too.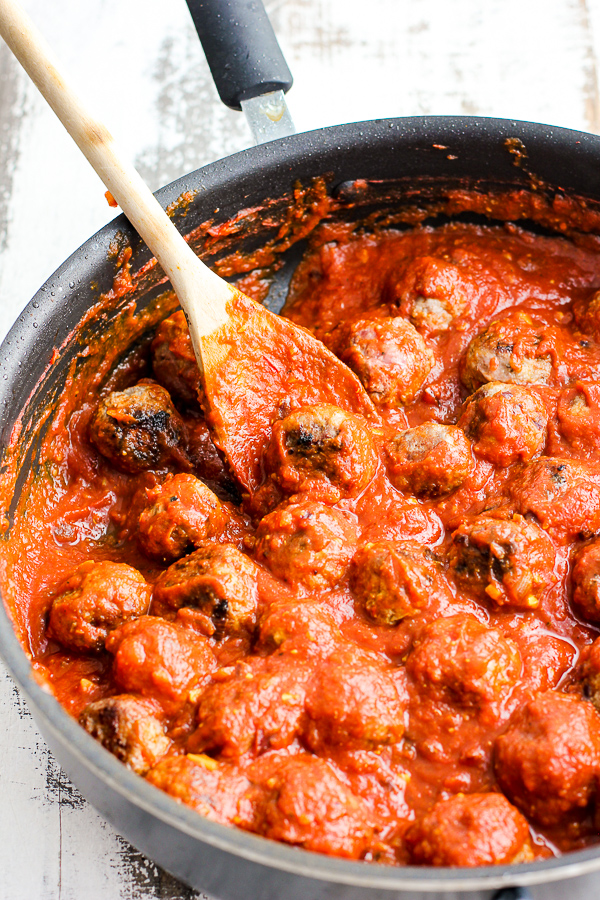 What ingredients do I need for Lamb Curry Party Meatballs?
ground lamb
red onion
garlic
breadcrumbs
egg
curry powder
cumin
ginger paste
garam masala
turmeric
cumin
cayenne pepper
tomato paste
crusted tomatoes
sugar
salt and pepper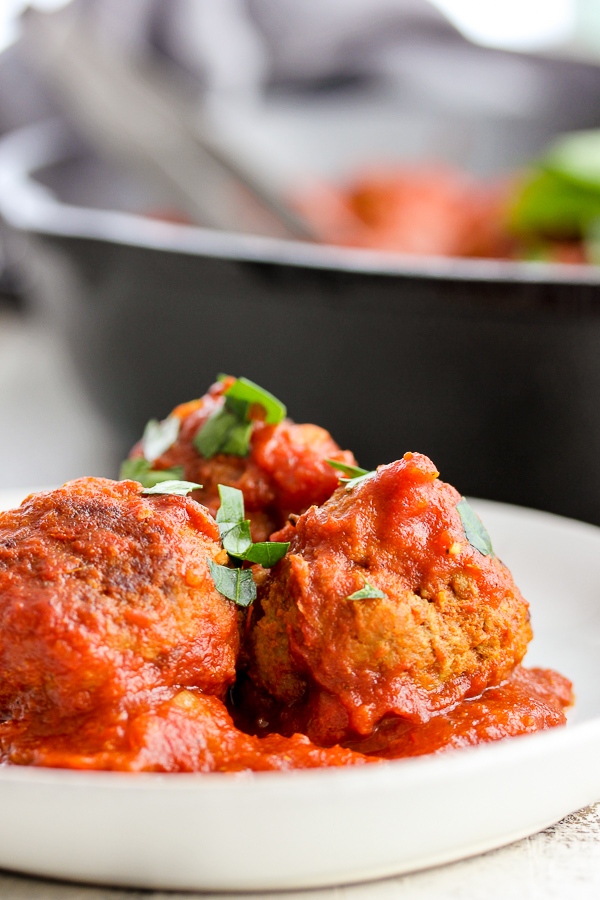 Yield: 8 servings
Lamb Curry Party Meatballs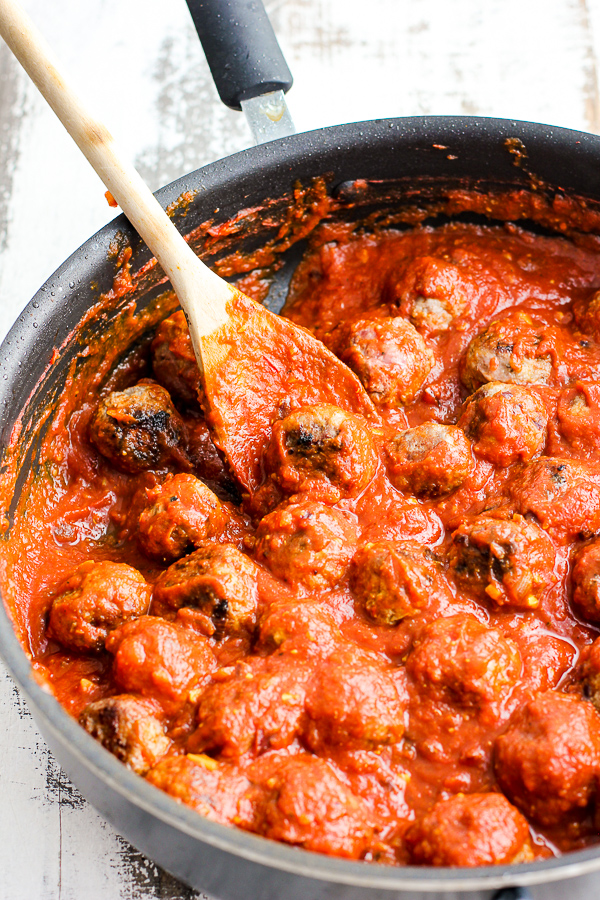 Lamb Curry Party Meatballs are a perfect appetizer for entertaining. They're full of incredible flavor and so easy to make.
Ingredients
For Meatballs:
1/4 red onion, finely chopped
1 tbsp olive oil
1 clove garlic, minced
1 1/2 ground lamb
3/4 cup plain breadcrumbs
1 egg
1 tsp curry powder
1/2 tsp cumin
1 tsp ginger paste
1/2 tsp salt
1/2 tsp pepper
For Sauce:
Drippings from the meatballs
1/2 red onion, chopped
4 cloves garlic, minced
1 tbsp tomato paste
1 tbsp ginger paste
2 tsp curry
1 tsp garam masala
1 tsp turmeric
1 tsp cumin
1/8 tsp cayenne pepper
1 (28 oz) can crushed tomatoes
1 tsp salt
1/2 tsp pepper
1 tsp sugar
Instructions
To prepare meatballs:
Heat olive oil in a large skillet over medium heat.
Saute onions until translucent, adding garlic to the pan for the last 30 seconds.
Let mixture cool for a few minutes.
In a mixing bowl, combine lamb, onion mixture, breadcrumbs, egg, curry powder, cumin, ginger paste, salt and pepper.
Mix with hands until mixture is well combined.
Form into 36 1 inch meatballs.
Reheat skillet to medium high and add a little more olive oil, if necessary.
Add meatballs to skillet and brown on two sides.
Remove from skillet and set aside.
To Prepare sauce:
Saute onion in meatball drippings over medium heat.
Add garlic to skillet and sauté for 30 seconds
Stir in tomato paste and ginger paste.
Once the onions are well coated, stir in curry, garam masala, turmeric, cumin and cayenne pepper.
Stir in crushed tomatoes, salt, pepper and sugar.
Bring mixture to a bubble.
Add meatballs back to skillet, gently stirring to coat with the sauce.
Reduce heat to medium low, cover and simmer for 20 minutes.
Notes
A one inch scoop works great to form uniform sized meatballs.