Once again, I was craving something sweet and this time it had to be something chocolate. Well, how about this chocolate bundt cake with hot fudge sauce?
It was the perfect treat to satisfy my need for chocolate! It was so easy to make, too. The batter comes together in just a few minutes. The hot fudge sauce is quick and easy, too. You can whip that up quickly while the cake is cooling. You could also make the sauce ahead and reheat it when you're ready to serve the cake.
So why don't you surprise your family and whip up this cake for dessert tonight? I guarantee they will love the treat!
Chocolate Bundt Cake with Hot Fudge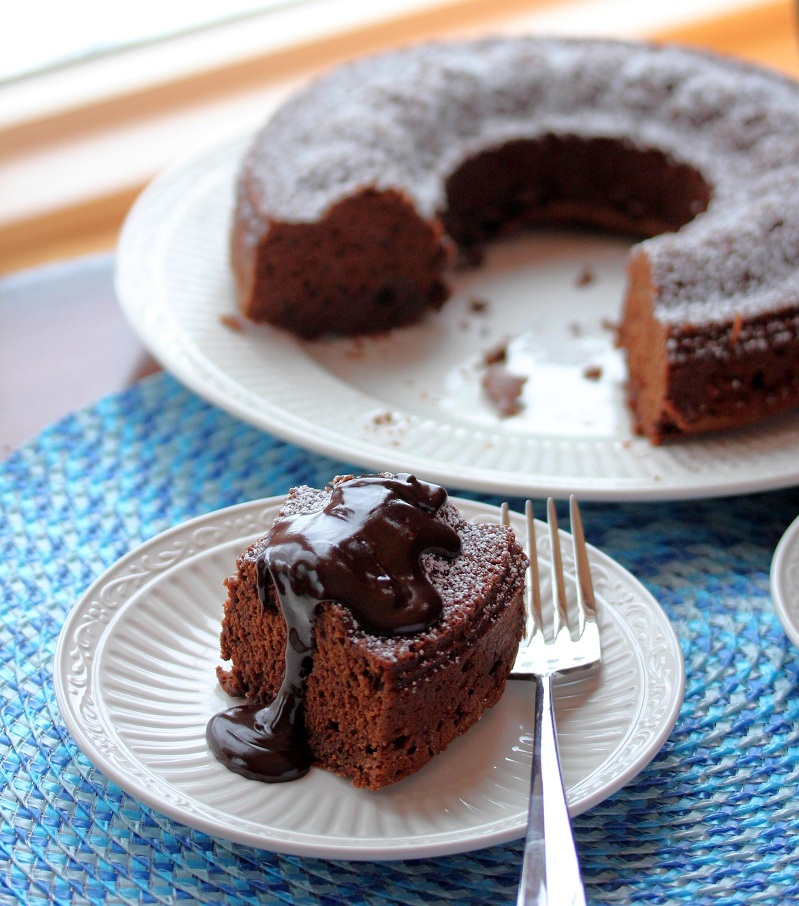 Yield: 8
Chocolate Bundt Cake with Hot Fudge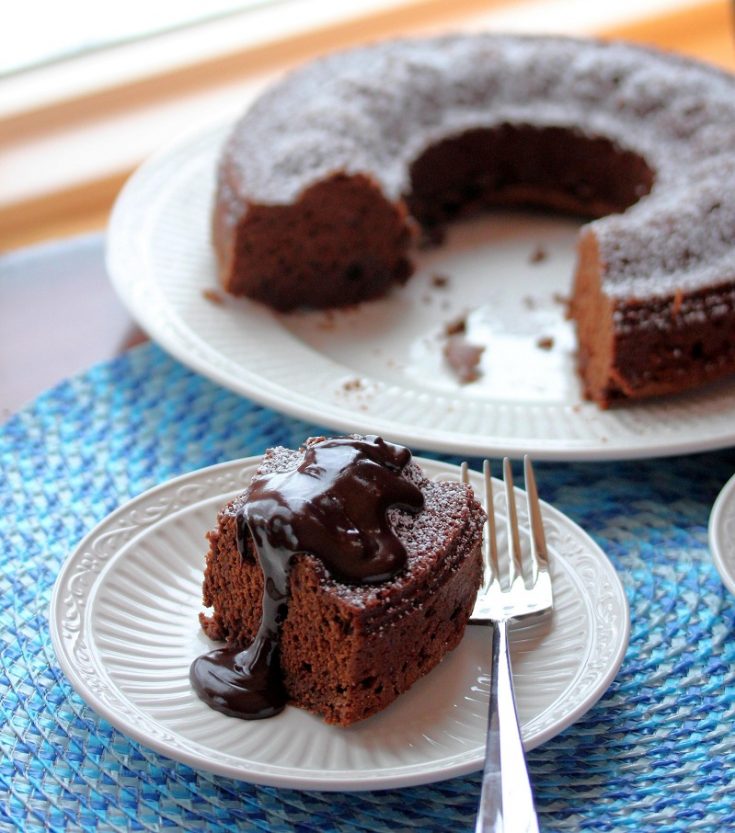 Ingredients
For cake:
1 cup flour
3/4 sugar
1/2 tsp baking soda
1/4 tsp salt
1/4 cup butter, softened
2 eggs
1 cup semi-sweet chocolate chips, melted
1/2 cup fat free Greek yogurt
2 tsp instant coffee granules
1 1/2 tsp vanilla
For hot fudge:
1 cup semi-sweet chocolate chips
1/2 cup evaporated fat free milk
2 tbs butter
Instructions
Preheat oven to 350 degrees.
Coat a 6 cup bundt pan or an 8 inch round pan with cooking spray.
In a large mixing bowl, combine flour, sugar, baking soda and salt.
Add butter and eggs, beat until well combined.
Add melted chocolate, yogurt, coffee granules and vanilla, beat until well combined
Pour batter into prepared pan.
Bake for 35-40 minutes, until a toothpick, inserted into the center comes out clean.
Cool cake in pan for 10 minutes, then remove from pan.
While cake is cooling, prepare hot fudge.
Combine chocolate chips, evaporated milk and butter in a small saucepan.
Melt chocolate and butter over medium heat, stirring frequently.
Once mixture has melted, bring to a bubble and whisk constantly.
Continue cooking at a gentle bubble (reduce heat to medium low, if necessary), whisking constantly until mixture thickens to a sauce consistency.
This will take about 3-5 minutes.
Remove from heat.
Mixture will continue to thicken as it cools.
To serve, slice cake and top slices with warm fudge sauce.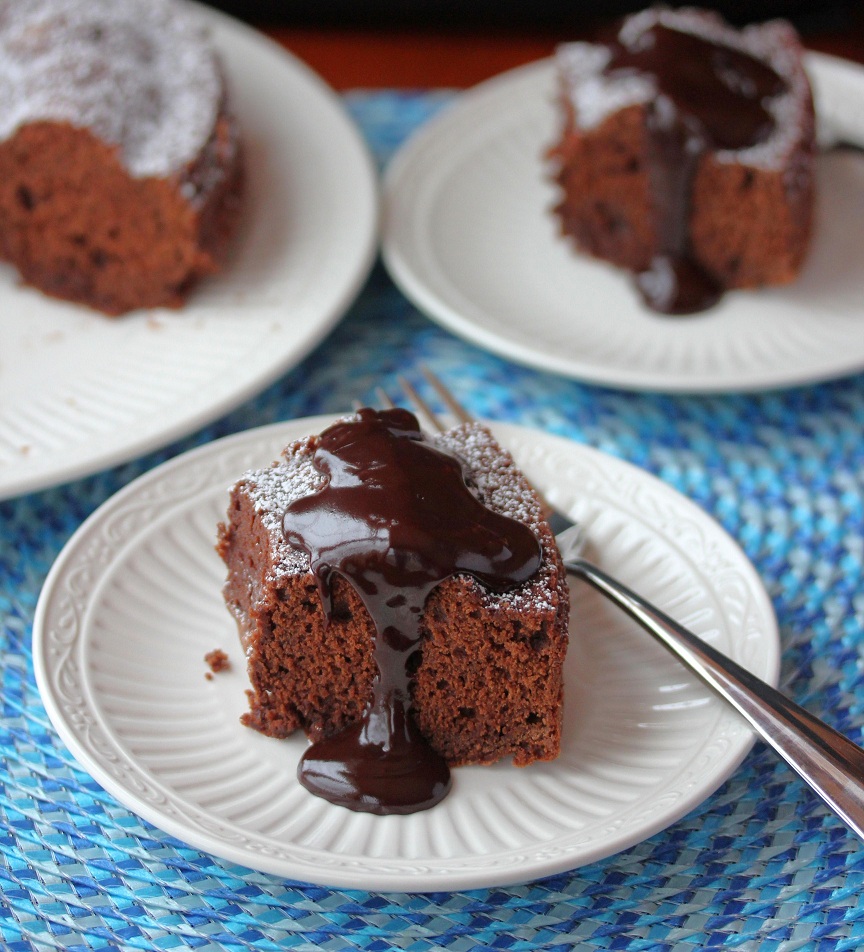 ENJOY!
Shared at these great blogs: