Summer is finally here in Minnesota after one of the worst winters we have in a long time. I am so ready to plant myself on my deck and read magazines, barbecue and sip cold beverages for the next three months, while I soak up lots of glorious summertime sunshine.
Today I have a perfect cold beverage to sip on the deck. It's a twist on an ice cream float that is so refreshing and it's bursting with fresh, fruity flavor! It's a raspberry float and I don't even feel guilty about enjoying one (or two). Why is that? It's because it's made with sorbet, rather than ice cream, and diet soda. Plus it's gluten free, dairy free and vegan, so it should please just about anyone.
I made this with raspberry sorbet, but you could make this with any flavor sorbet that you like. You could also make this with regular ginger ale if you prefer or if you don't like ginger ale, you could totally use Sprite. So really what I'm trying to say is this is a very versatile treat with lots of possibilities. See what combo you can come up with!
Raspberry Float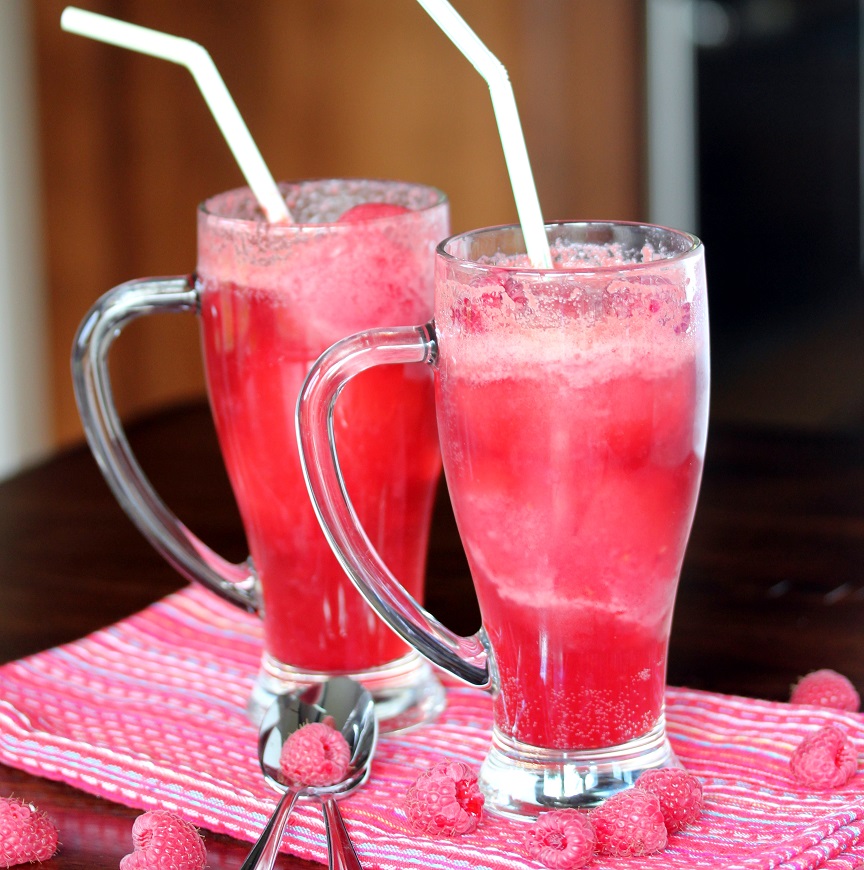 1 pint raspberry sorbet
2 (12 oz) cans ginger ale (regular or diet)
fresh raspberries for garnish (optional)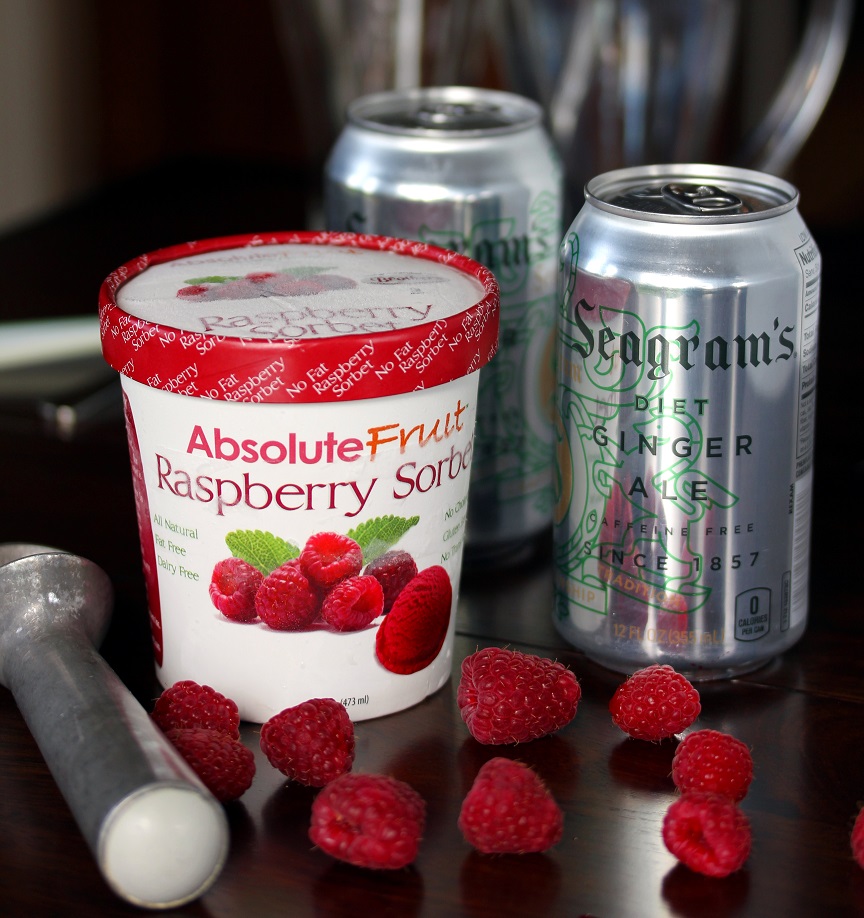 Put 2 scoops of sorbet in each of 4 tall glasses.
Fill glasses with ginger ale.
Garnish with raspberries.
Serve with straws and spoons.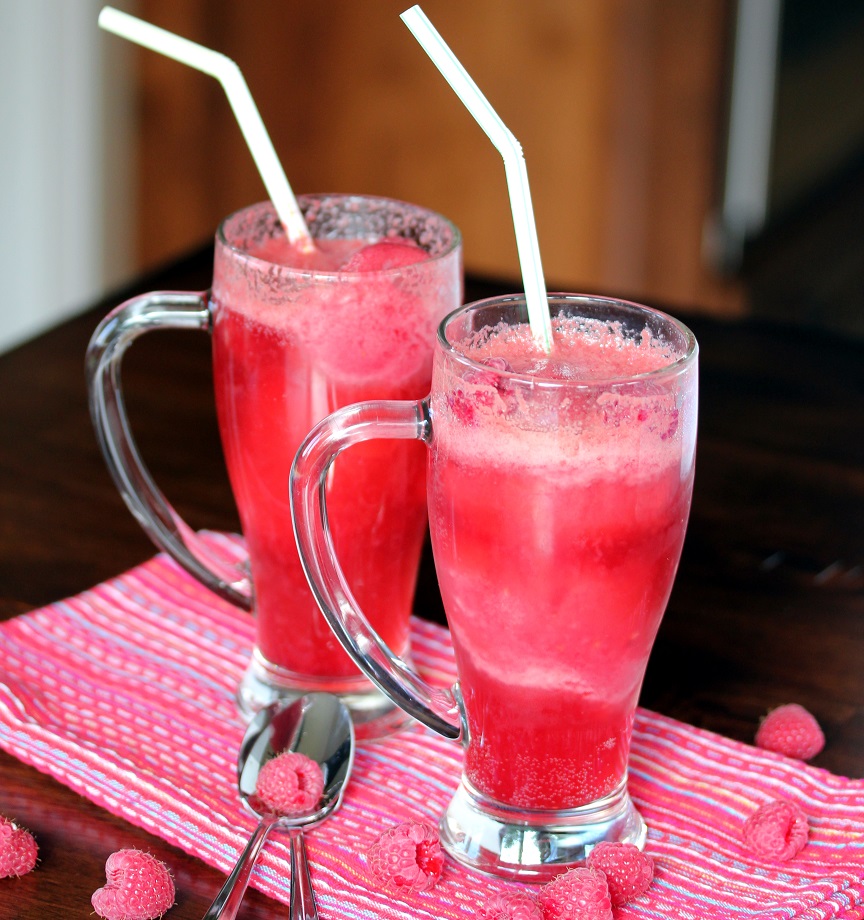 Shared at these great blogs: