Sometimes an idea just comes together like it was meant to be, that describes these muddy buddy bars. They were just meant to be and they are out of this world good, I'm not even kidding!
Have you ever made muddy buddies or maybe you call it puppy chow? You know what I'm talking about, it's Chex cereal coated with a delicious mixture of chocolate, peanut butter and powdered sugar and it's completely and totally addictive. Right? Well I took all of those ingredients and bumped it up with ooey, gooey marshmallows and turned the muddy buddy into an amazing bar!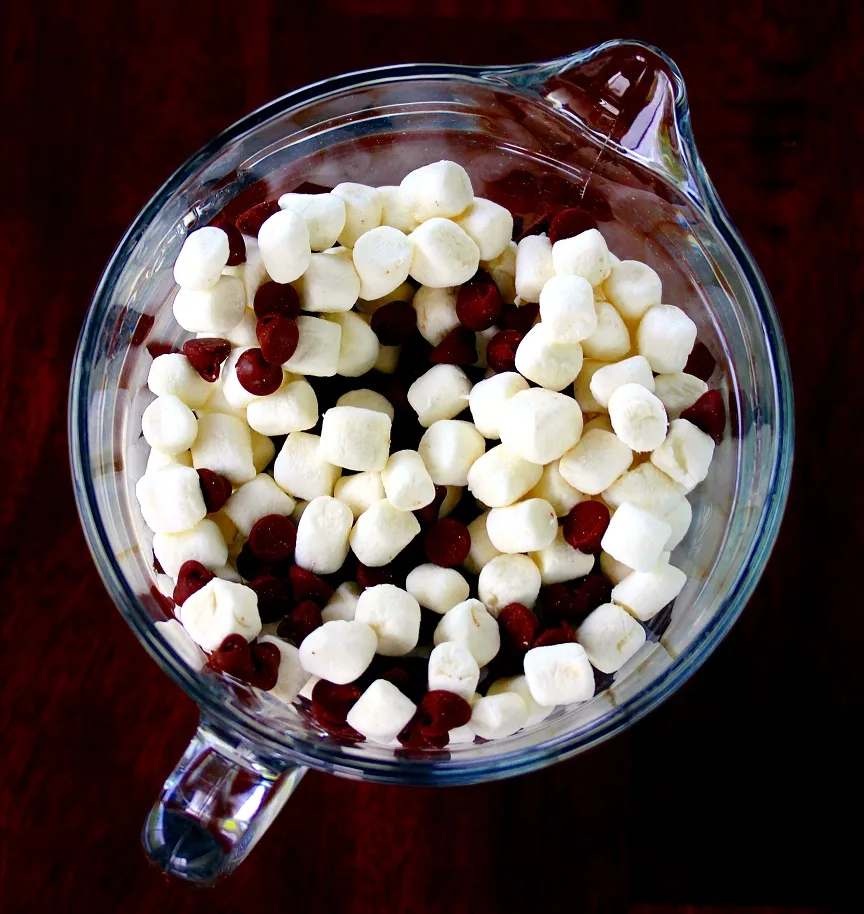 Since the holiday weekend is coming up and we're going to the cabin, I thought this would be the perfect time to make these and bring them up there to share with everyone. But I have serious doubts that the pan will actually make it out of the house. As I'm typing this, I'm obsessing just a little bit about them and I may start stuffing them in my face uncontrollably, I just don't know what's going to happen! I told you, they're crazy good……I wouldn't lie to you.
Give these a try yourself, I promise you won't be disappointed. But be prepared, they'll disappear quickly!
Muddy Buddy Bars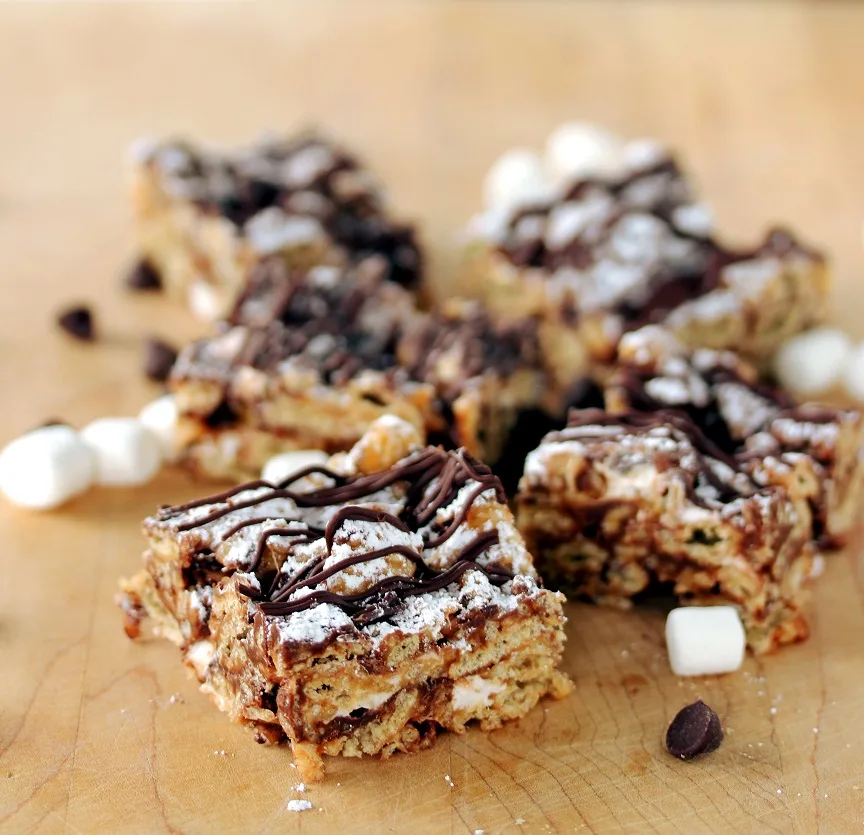 4 tbsp butter
1 (10 oz) pkg marshmallows
1 tsp vanilla
1/2 cup peanut butter
6 cups Rice Chex cereal
2 cups mini marshmallows
2 cups chocolate chips (divided)
powdered sugar
Grease a 9×13 pan.
Melt butter in a large deep pot over medium low heat.
Add 10 0z pkg of marshmallow, stirring frequently, until marshmallows are melted.
Add vanilla and peanut butter, stirring until it's fully incorporated with the marshmallow mixture.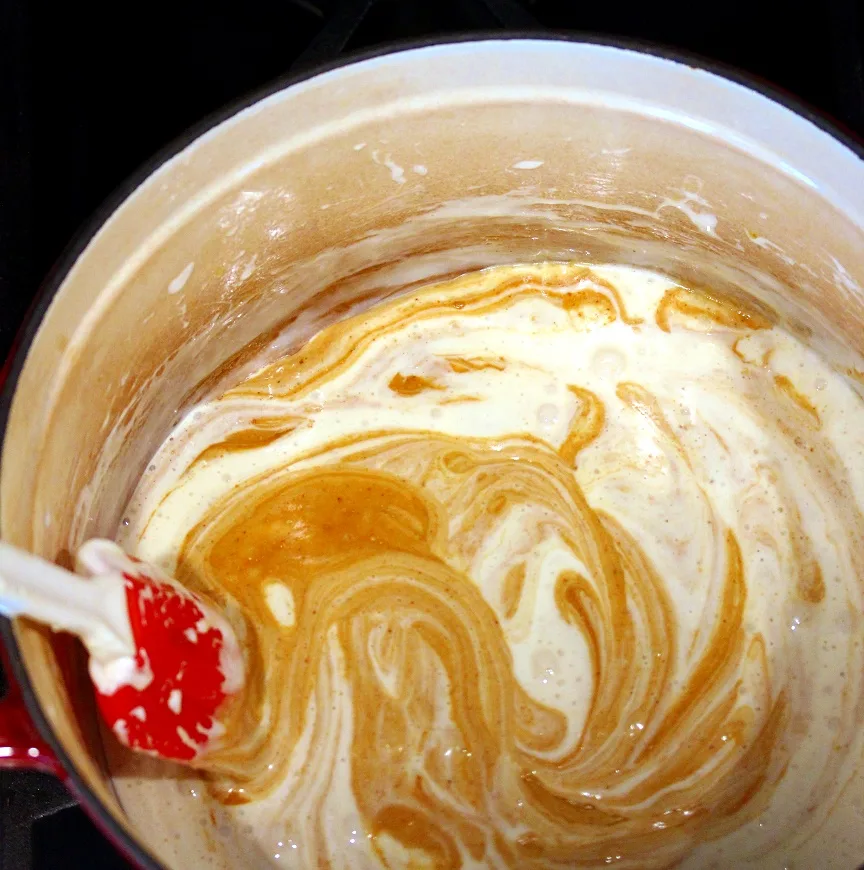 Add cereal and gently stir until cereal is completely coated.
Add mini marshmallows and 1 cup chocolate chips, stirring until they're well distributed.
Pour mixture into prepared pan and spread out in an even layer.
Let bars cool and then sprinkle with powdered sugar.
Melt remaining 1 cup chocolate chips (I put them in the microwave for 1 minute and then stir until melted).
Drizzle melted chocolate over the top of the bars.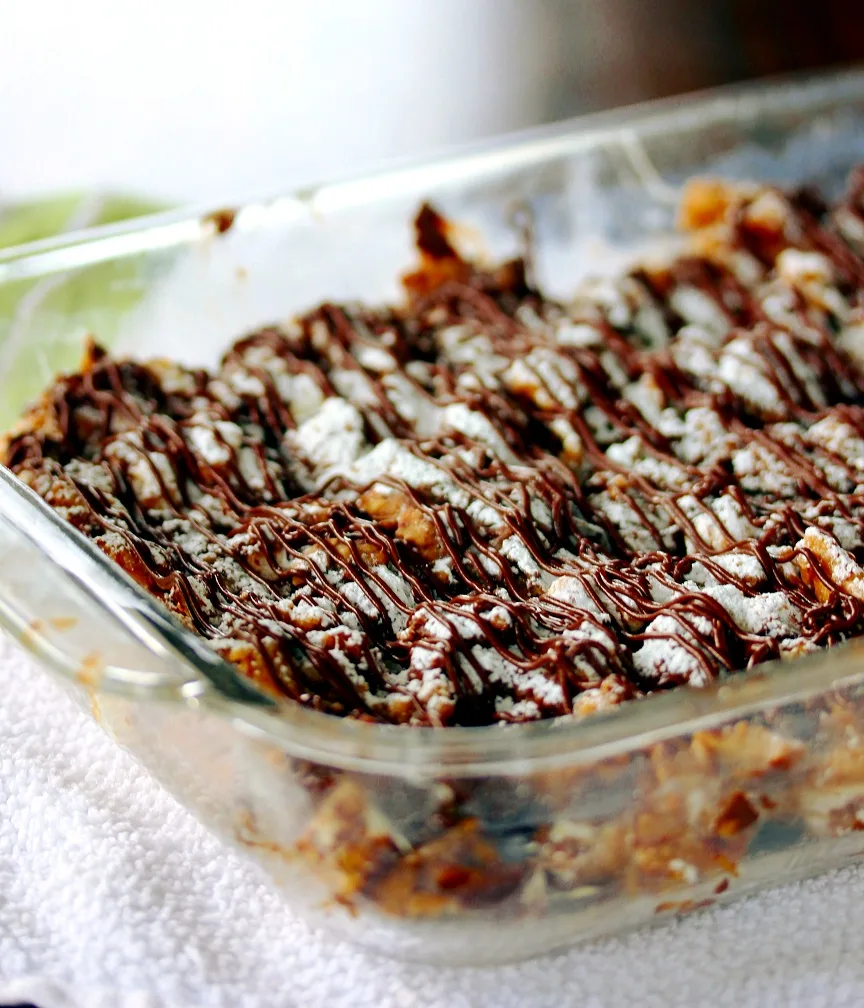 ENJOY!
Shared at these great blogs: