I absolutely love Chipotle! I think I could eat it just about everyday. Give me a chicken burrito bol or the crispy chicken tacos and I'm a happy girl. It's one of the few fast foods that I don't feel guilty about eating. It's generally pretty healthy because it's not fried food and you can load up on veggies. So what's not to love?
The cilantro lime rice is also one of my favorites. The flavors are subtle, but SOOO good! Since I like it so much, I thought I should figure out how to make it at home, so that I can have it any time. Well, guess what? It's ridiculously easy to get that same rice at home. It hardly even qualifies as a recipe, if you can make rice you can definitely make this cilantro lime rice. The only real "secret" is not going too crazy on the lime juice, a little goes a long way. If you add too much it ends up too tart, but with the right amount you get that hint of lime with just the right amount of tang. Together with the cilantro, you end up with rice perfection!
Copycat Recipe: Chipotle Cilantro Lime Rice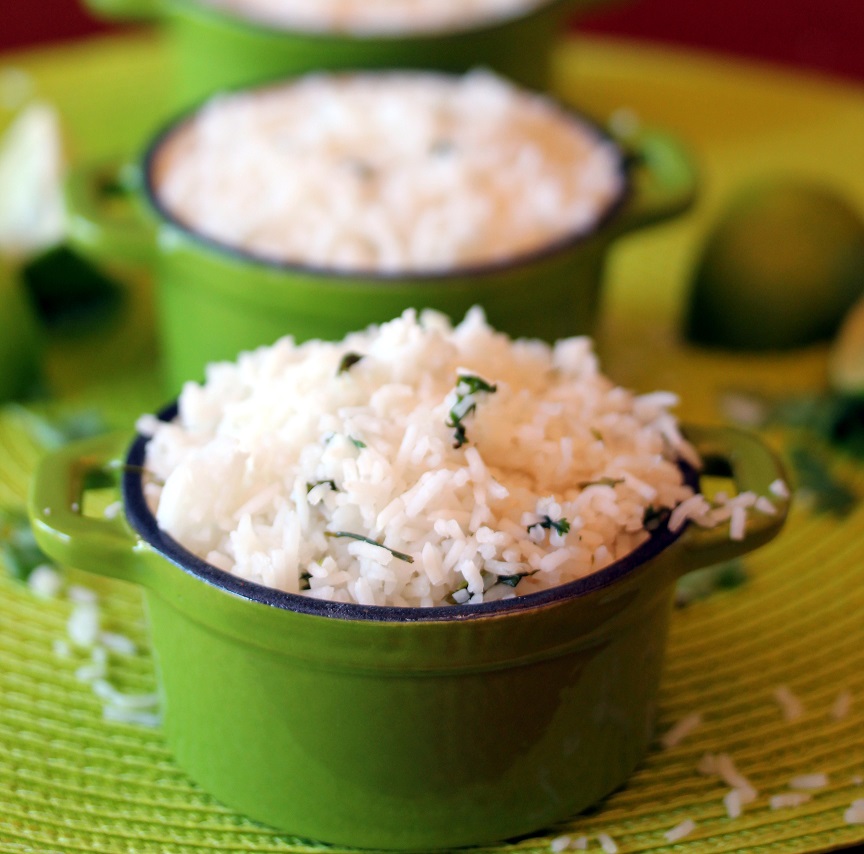 1 cup Jasmine or Basmati rice
2 cups water
juice from 1/2 a lime
2-3 tbsp fresh cilantro, minced (depending on your taste)
Combine rice and water in a medium saucepan.
Bring mixture to a boil, reduce heat to simmer, cover and cook for 15 minutes.
Turn heat off and let sit, covered for 5 minutes.
Fluff rice with a fork and stir in cilantro and lime juice.
ENJOY!
Shared at these great blogs: