Three simple ingredients makes this creamy, rich, delicious holiday treat the world's easiest fudge…EVER. You'll want to make a double batch, for sure.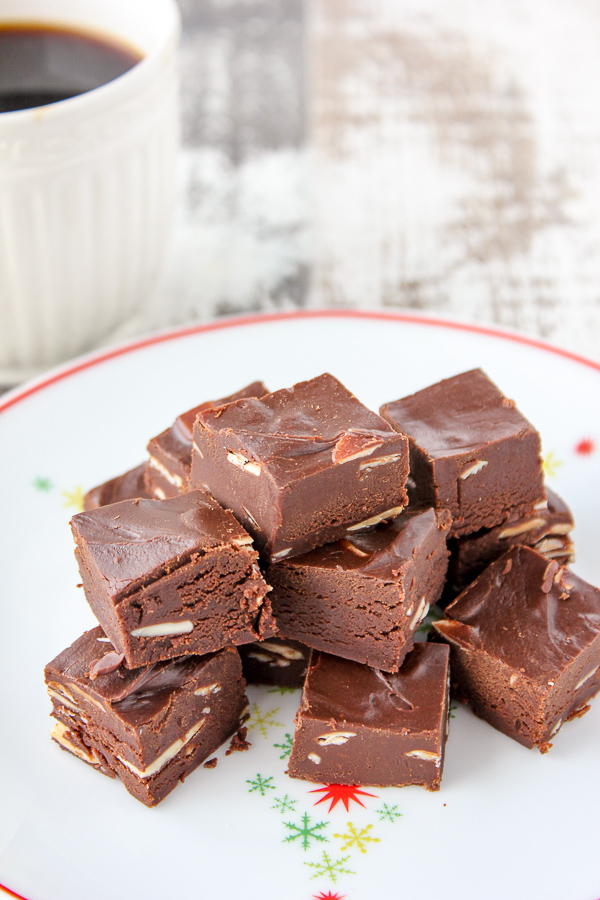 I know….. to say this is the world's easiest fudge is a bold statement. But I've got to tell you, it's true! Melting two ingredients together and stirring in some almonds just doesn't get any easier. It.just.doesn't.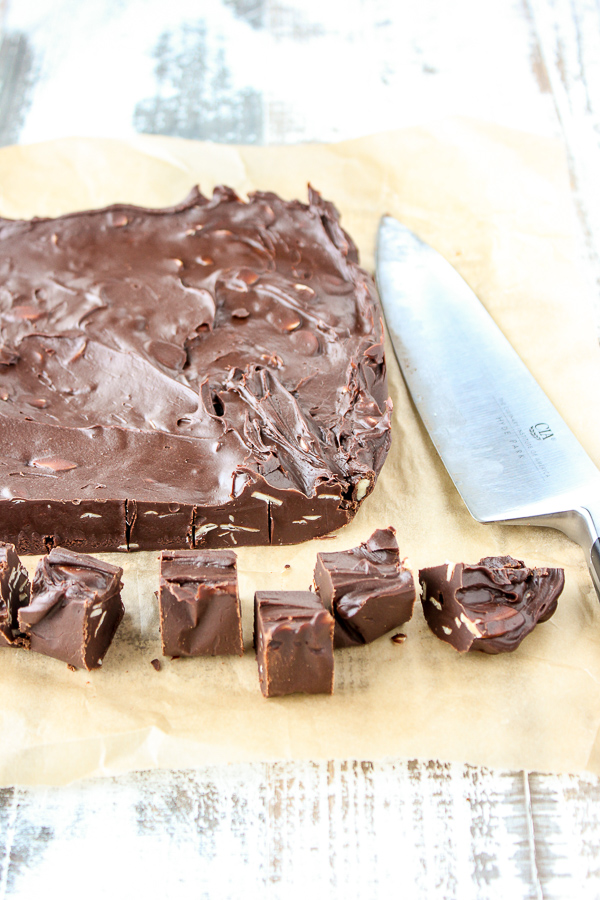 So it's easy, but does it taste good? It sure does! I'm not a huge fan of nuts in sweet things, but there is something amazing about the combination of chocolate and almonds. You've got the smooth, silky, rich flavor of the chocolate and then you add the crunchy, nutty almonds and it's like a match made in heaven.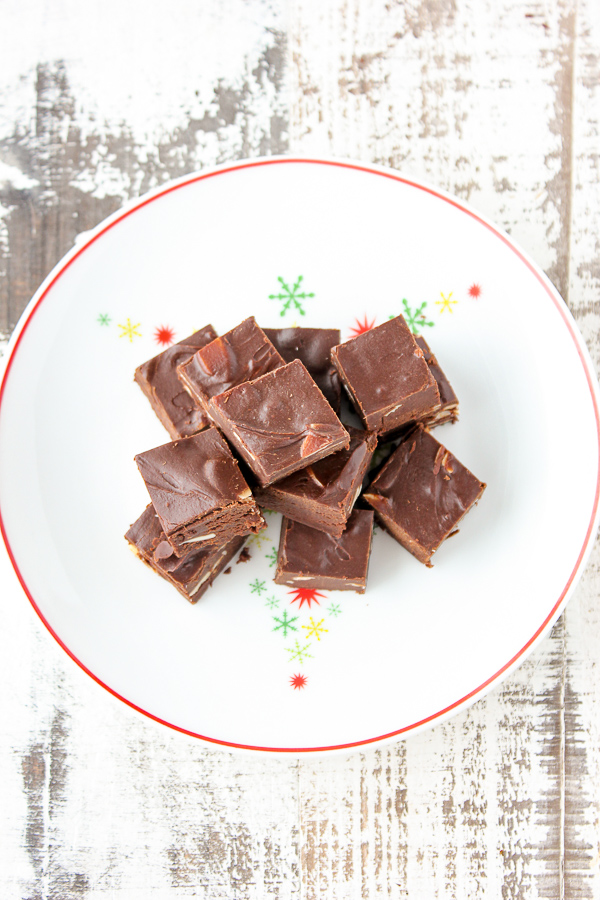 Of course, you could leave the almonds out and, perhaps, add a different kind of nut, like pecans or peanuts if that's your favorite. Or you could forget the nuts altogether and stir in some crushed up mint candy or maybe even some raisins or craisins. My point is, you can customize this fudge to fit your own taste and it will still be the easiest ever.
Since this fudge is so simple to make, it would be perfect for making in quantity to give to your neighbors, co-workers, family and even as a hostess gift. Just wrap it up in some pretty colored plastic wrap, tie a bow around it and you're good to go.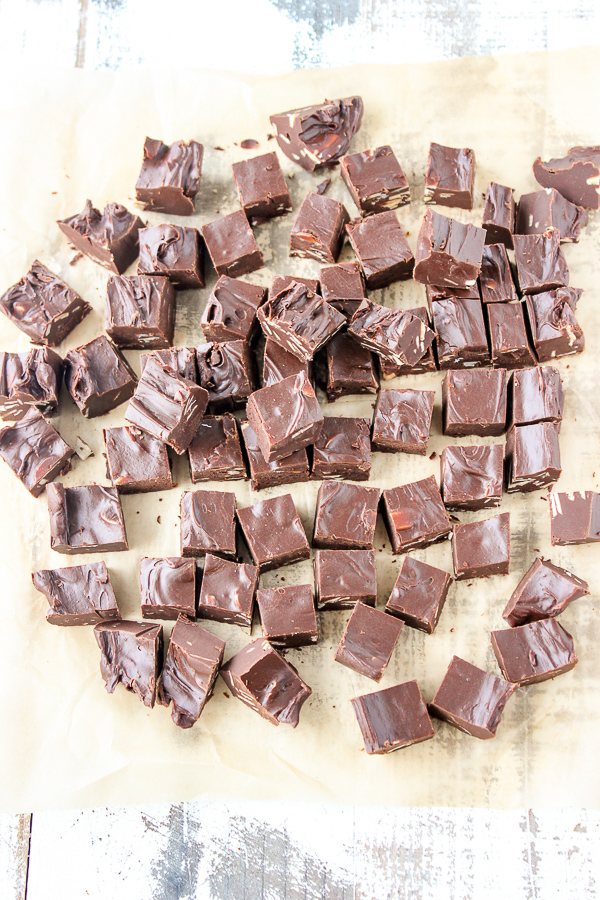 The World's Easiest Fudge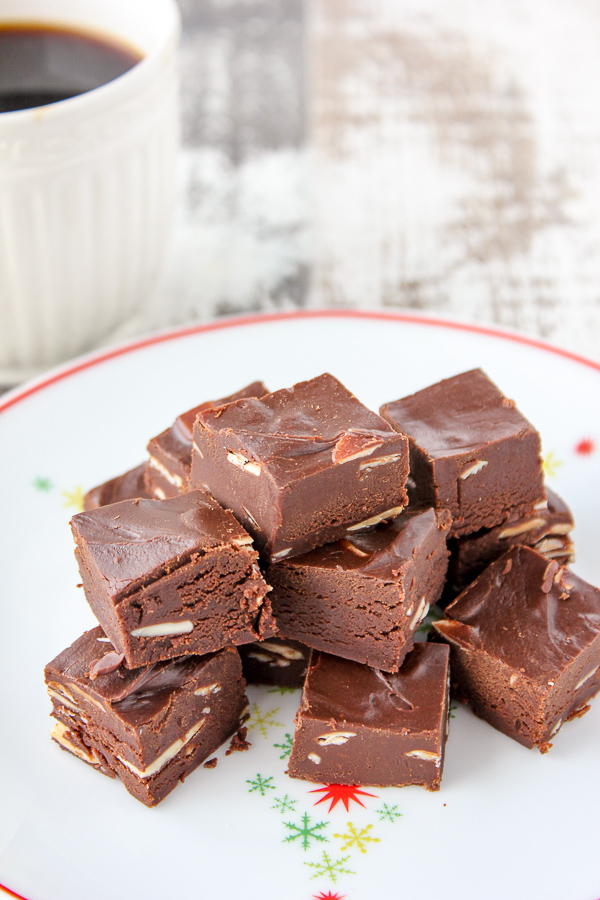 Ingredients
3 cups semi-sweet chocolate chips
1 (14 oz) can sweetened condensed milk
1/2 cup toasted, sliced almonds
Instructions
Line an 8×8 baking dish with parchment paper.
Combine chocolate chips and sweetened condensed milk in a medium sauce pan.
Melt mixture over medium low heat, stirring frequently, until totally smooth.
Stir in almonds.
Pour into prepared dish and spread into a smooth layer with a spatula.
Refrigerate until set.
Remove from dish and cut into squares.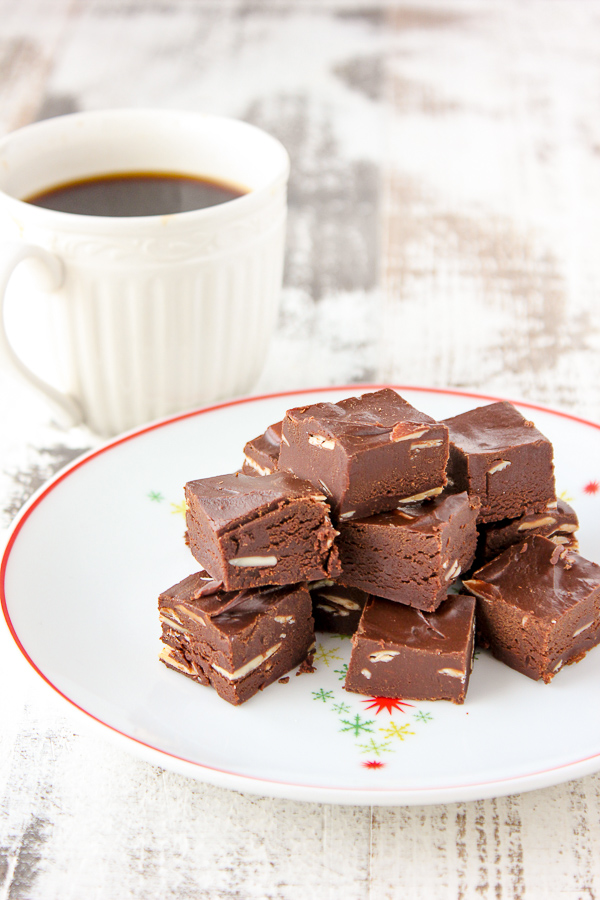 ENJOY!