You'll have breakfast on the table in no time with this 5 minute breakfast sandwich. It's sure to become your morning favorite.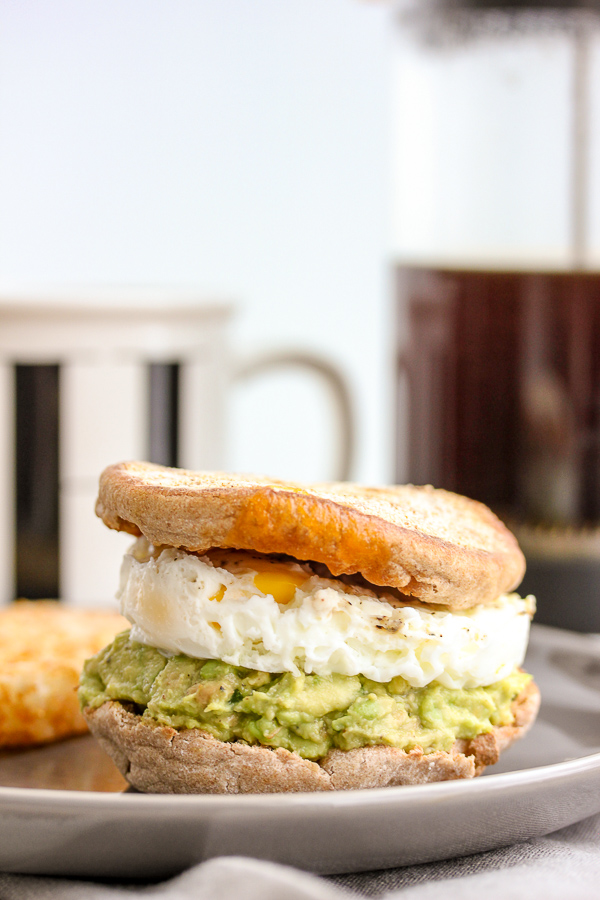 I have a thing for breakfast sandwiches, it's such a satisfying meal and it doesn't hurt that they're almost always filled with yummy, melty cheese. These 5 minute breakfast sandwiches are even better, because, well, you can make them in 5 minutes.
I'm not much of a morning person, which means I really don't like taking a lot of time to make my breakfast, so this sandwich has become my morning go-to. It's so delicious because it's cheesy and full of creamy avocado along with a perfectly cooked egg.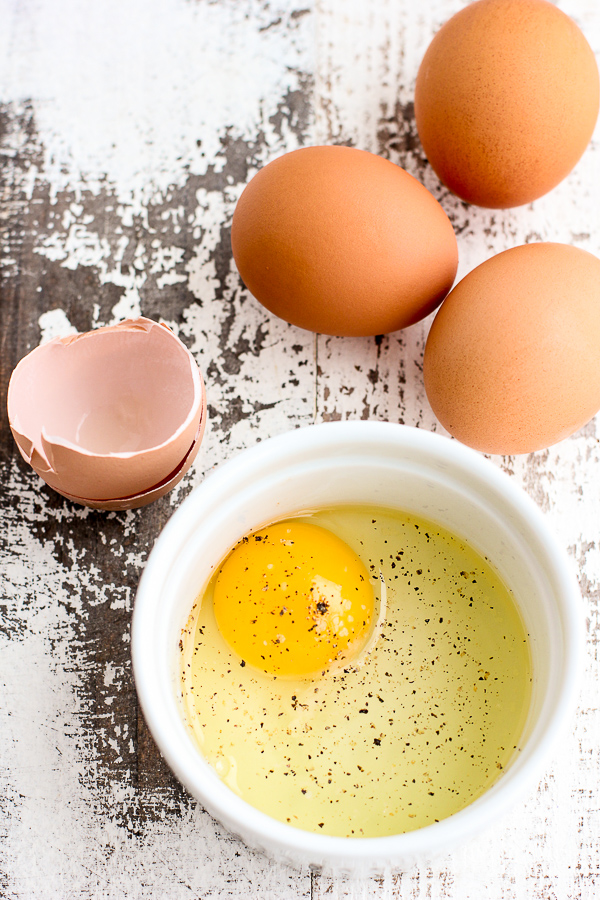 The great thing about this breakfast sandwich is that it's flexible. If you're not a fan of avocado, you can substitute it with something you do like and it will still be ready in 5 minutes. This sandwich would be equally good with some deli ham, spinach, fresh tomato, pre-cooked bacon or what ever else you like to pair with your egg.
Also, if you don't have English muffins on hand, feel free to substitute a bagel or even regular old toasted bread. It's really up to you.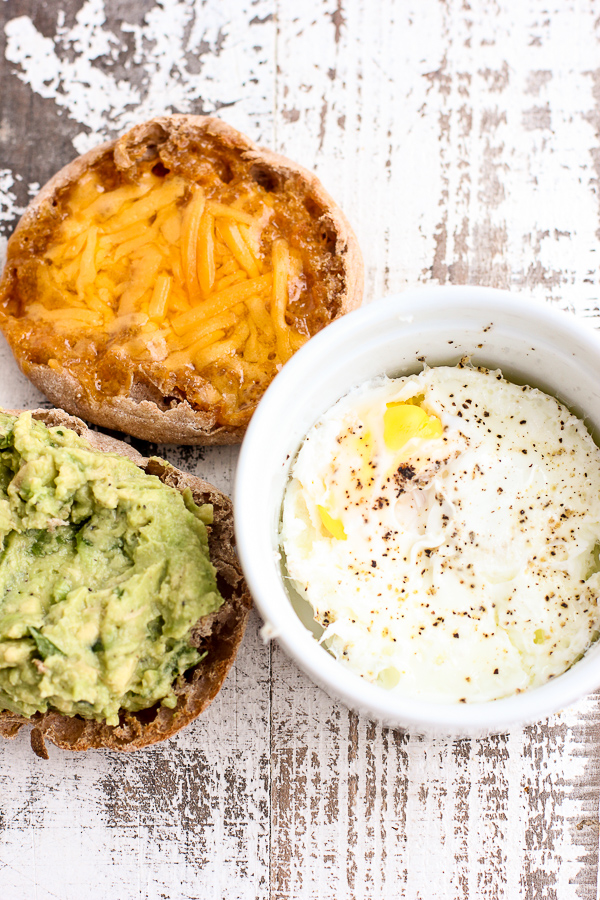 So what's the secret to having this delightful sandwich ready in just 5 minutes?
The secret is that you cook the egg in the microwave. It goes into a ramekin or a coffee mug and it takes less than a minute. While you're cooking the egg, the English muffin is toasting, then it's just another 15 seconds to melt the cheese. The only thing left to do is assemble this delicious hand held breakfast. YUM!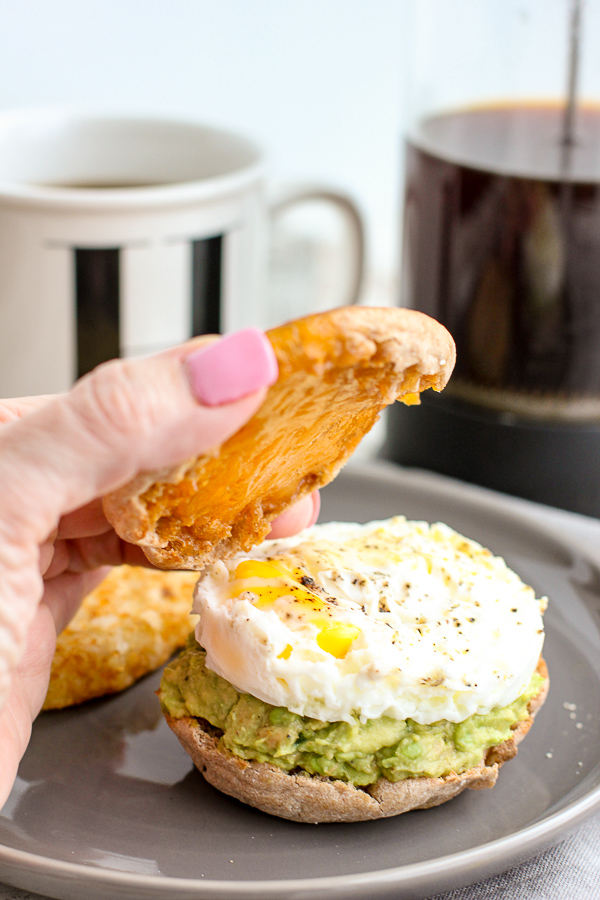 Make tomorrow morning a delicious one and start your day with one of these sandwiches. You won't regret it, I promise!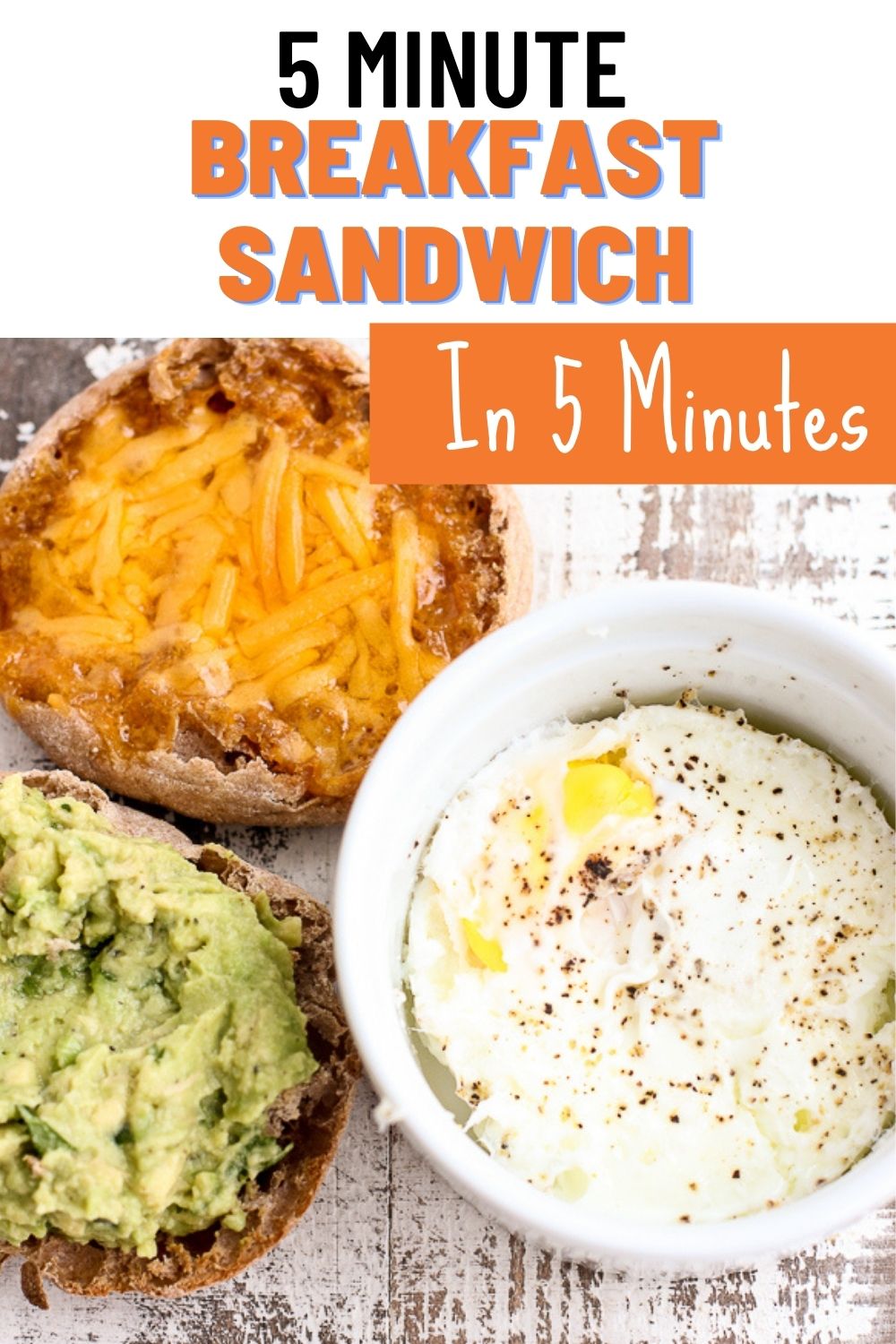 Yield: 1
5 Minute Breakfast Sandwich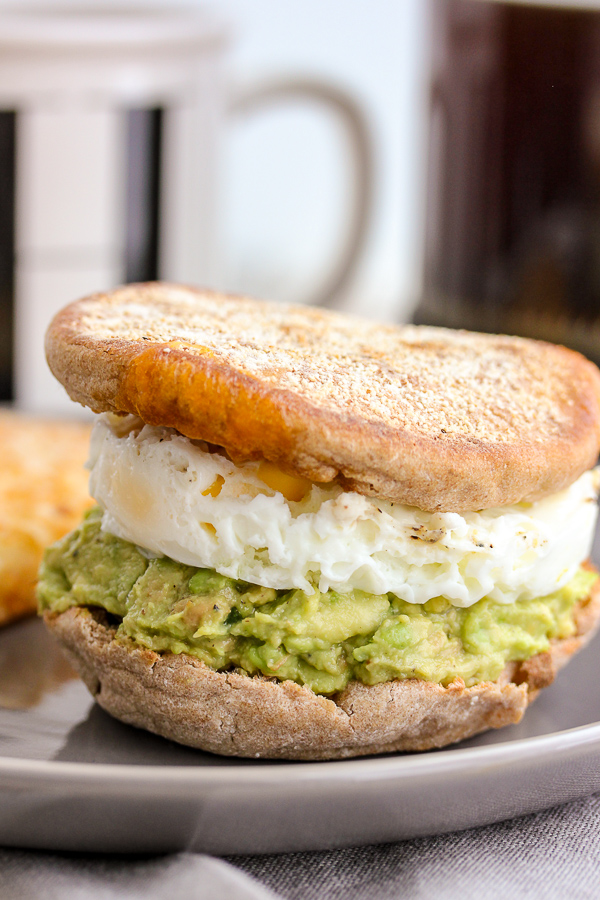 You'll have breakfast on the table in no time with this 5 minute breakfast sandwich. It's sure to become your morning favorite.
Ingredients
1 English muffin, toasted
1 large egg
cooking spray
salt
pepper
2 tbsp shredded sharp cheddar cheese
1/4 of an avocado, mashed or sliced
Instructions
Coat a ramekin or coffee mug with cooking spray.

Crack egg into ramekin or mug. Season with salt and pepper.

Cover ramekin or mug with a small plate or paper towel.
Microwave on high for 30 seconds, for a runny yolk or 45 seconds for a firmer yolk (your microwave may require different timing).
Let egg rest, covered for a minute to allow it to firm up.
While egg is resting, sprinkle the top of the English with cheese.
Microwave for about 15 seconds, until cheese is starting to melt.
Spread the avocado on the bottom of the English muffin, top with the egg and cover with the top of the English muffin.
Notes
It's very important to securely cover the ramekin or coffee mug. As the egg is cooking, it has a tendency to pop and will make a mess of your microwave.
Nutrition Information:
Yield:
1
Serving Size:
1
Amount Per Serving:
Calories:

387
Total Fat:

21g
Saturated Fat:

8g
Trans Fat:

0g
Unsaturated Fat:

10g
Cholesterol:

214mg
Sodium:

1103mg
Carbohydrates:

32g
Fiber:

4g
Sugar:

0g
Protein:

18g
ENJOY!