These are the best meatball recipes as well as tips and tricks for getting the best results. You'll find both appetizers, soups and main dish recipes.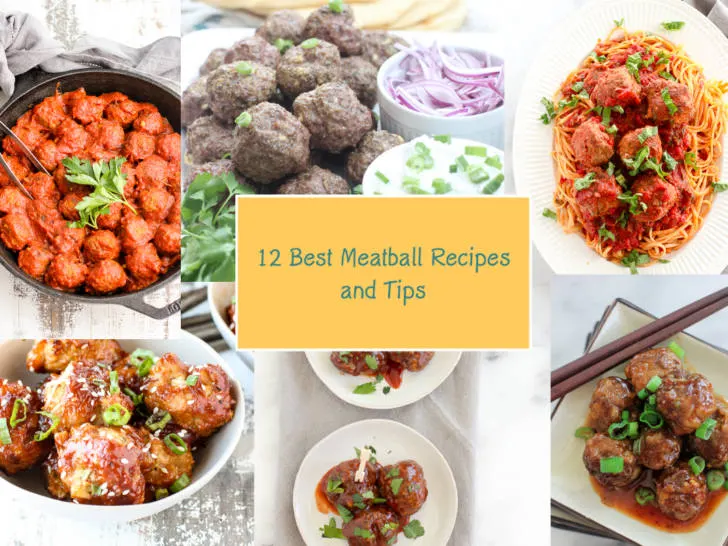 Meatballs are an incredibly versatile food. Of course there's traditional spaghetti and meatballs, but there are so many other kinds of meatballs recipes and so many ways to prepare them.
Best method for insuring meatballs stay together
Use only 1 egg per pound of meat.
Use bread crumbs, either dried, such as panko, or fresh bread torn into small pieces.
Grated or finely crumbled cheese, such as parmesan or feta.
Make sure you're using the right ratio of bread crumbs. If you use too little the meatballs will fall apart and too much will make them will make them dense
How to keep meatballs moist and tender
A small amount of of milk, cream or half and half will help keep meatballs moist.
Soaking dried or fresh breadcrumbs in one of those liquids will also help keep meatballs both moist and tender.
After soaking, squeeze out any excess liquid.
When you're ready to mix the meatballs, your hands are the best tool. Mix the meat mixture just until the ingredients are combined, this will insure that the meatballs are tender.
Methods for cooking
Baking – This is and easy hands off method and insures that the meatballs are evenly cooked through.
Frying – This is a great method if you want a nice crusty sear. Either fry them until they're cooked through or sear them just until they're browned and finish cooking in a sauce, such as tomato sauce or gravy. The benefit of this method is that it will impart a meaty flavor into the sauce.
Poaching – With this method, add the uncooked meatballs, without searing into a cooking sauce or a soup. Meatballs cooked in this manner turn out especially tender.
How to freeze and then reheat meatballs
Meatballs can be frozen after cooking for later use. The best way to freeze them is to put them on a baking sheet lined with parchment or foil and freeze in a single layer. Once they're frozen, put them into a zip top storage bag and store in the freezer until ready to use.
To reheat the meatballs, add them to a sauce over medium low heat and simmer until cooked through.
If you're not putting them in a sauce, add a small amount of water or broth (about 1/2 inch) to a skillet, cover and bring to a simmer. If the meatballs are frozen, they're take about 10-15 minutes to heat up. If they're defrosted, it should take 5-10 minutes to heat through.
Appetizers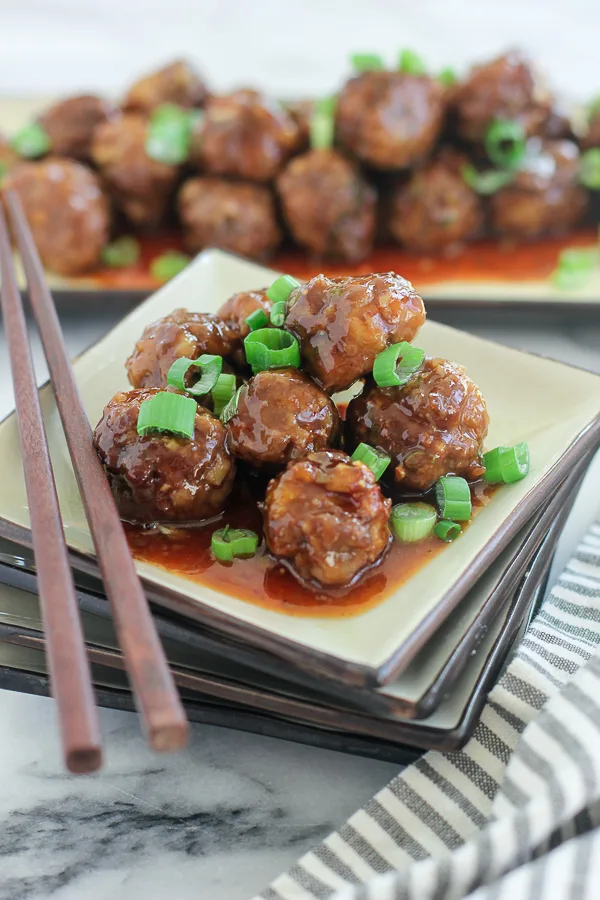 Lamb Curry Party Meatballs are a perfect appetizer for entertaining. They're so easy to make and the flavor is incredible. Your guests will love them.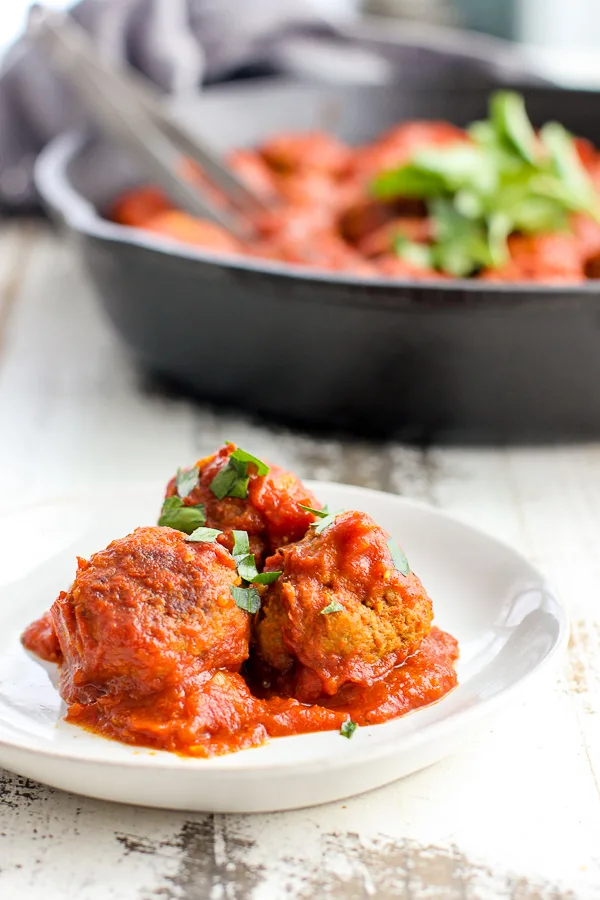 General Tso's Chicken Meatballs are an easy, healthier version of the traditional fried Chinese takeout favorite. It has all of the flavor and none of the guilt. Whether you serve them over rice or on their own as a party appetizer, they are absolutely delicious.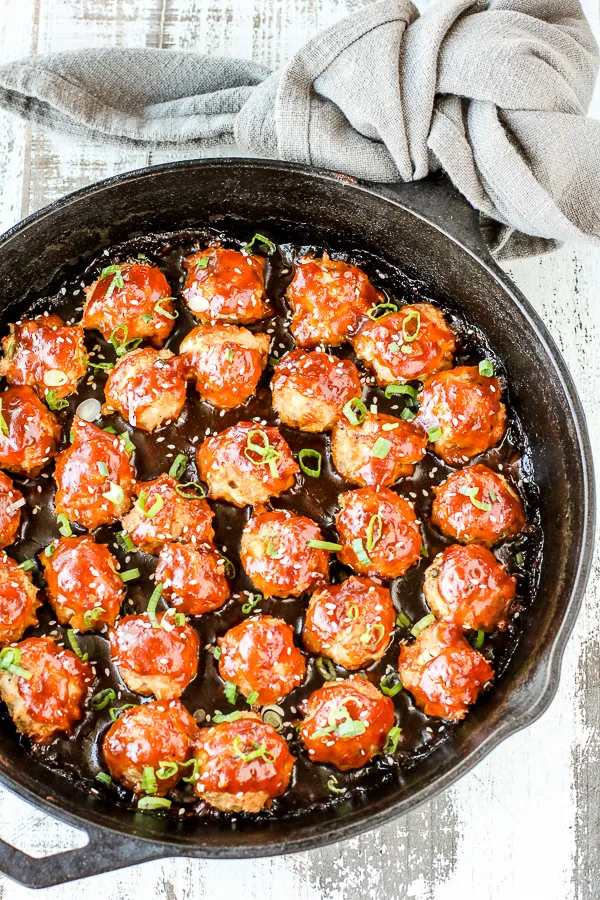 This Swedish meatball recipe is a classic recipe with a flavorful mix of spices and a deliciously creamy sauce. We love them on their own as an appetizer, but they're also delicious served over mashed potatoes or egg noodles.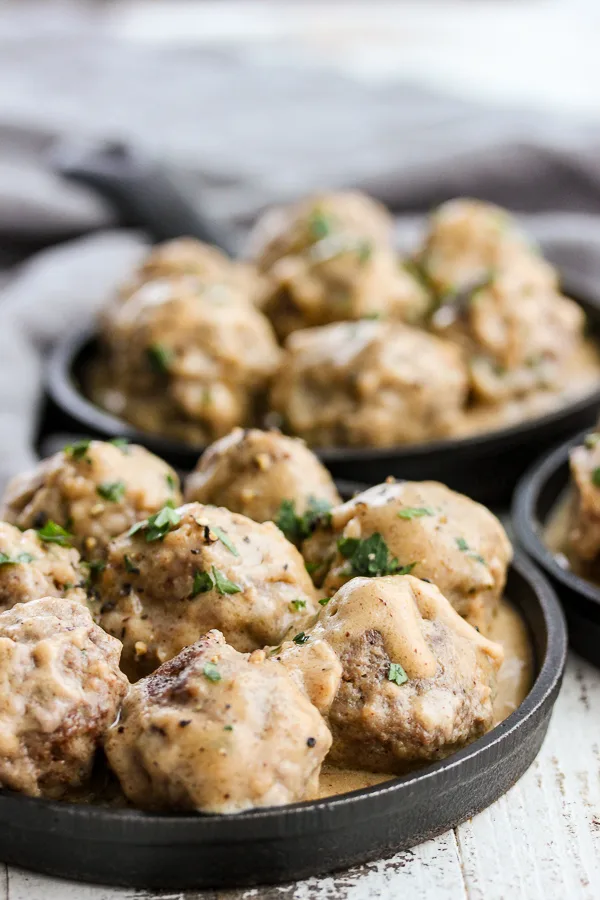 Not only are these Instant Pot cranberry barbecue meatballs easy to make, they also have amazing flavor that comes from a simple two ingredient sauce. They are a hit at any gathering.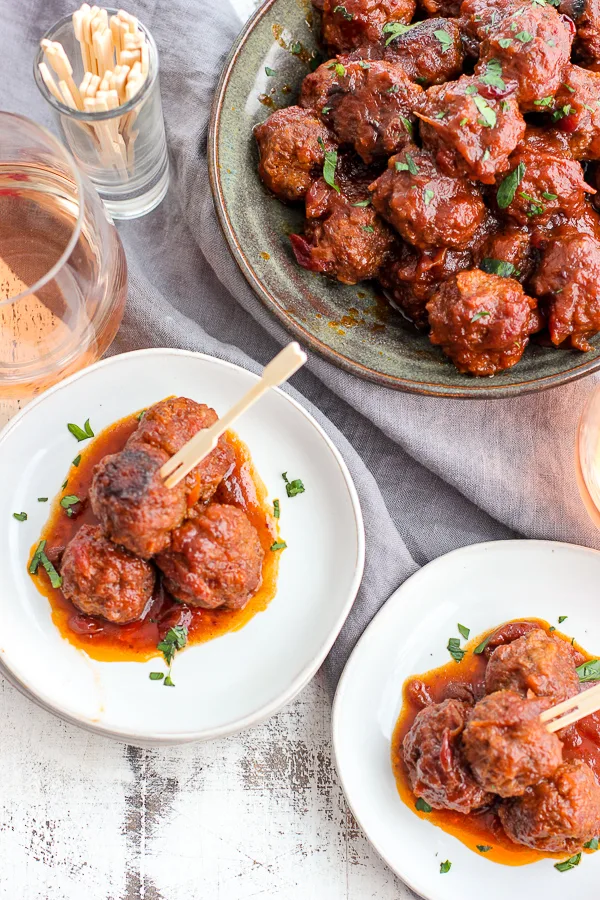 Soups
This soup is full of veggies and flavor with just a slight spicy kick. It's also ready in 30 minutes, making it a perfect weeknight meal.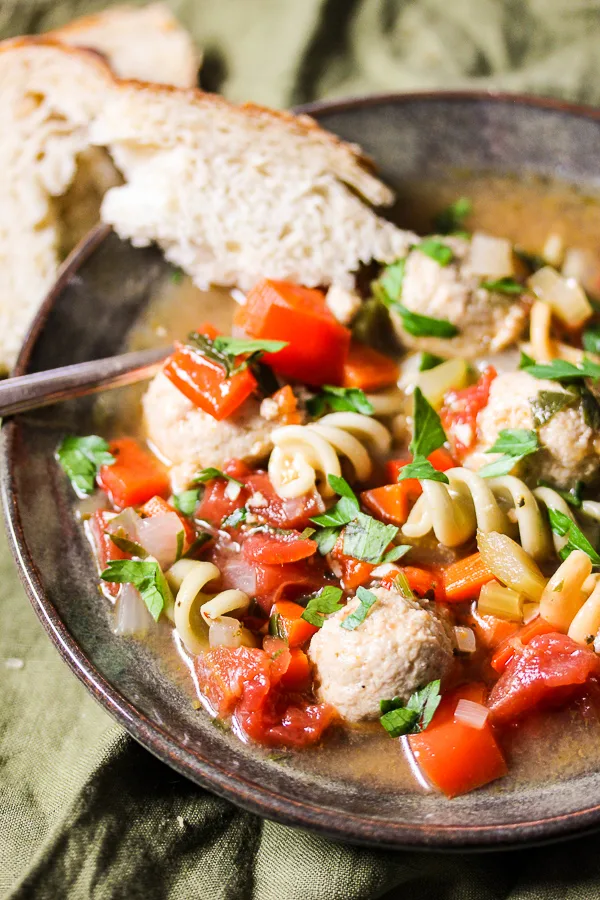 This soup has all the amazing, rich flavors of traditional long cooking veal osso buco in a quick cooking dish that will have dinner on the table in under 45 minutes. Which makes this doable for a weeknight dinner.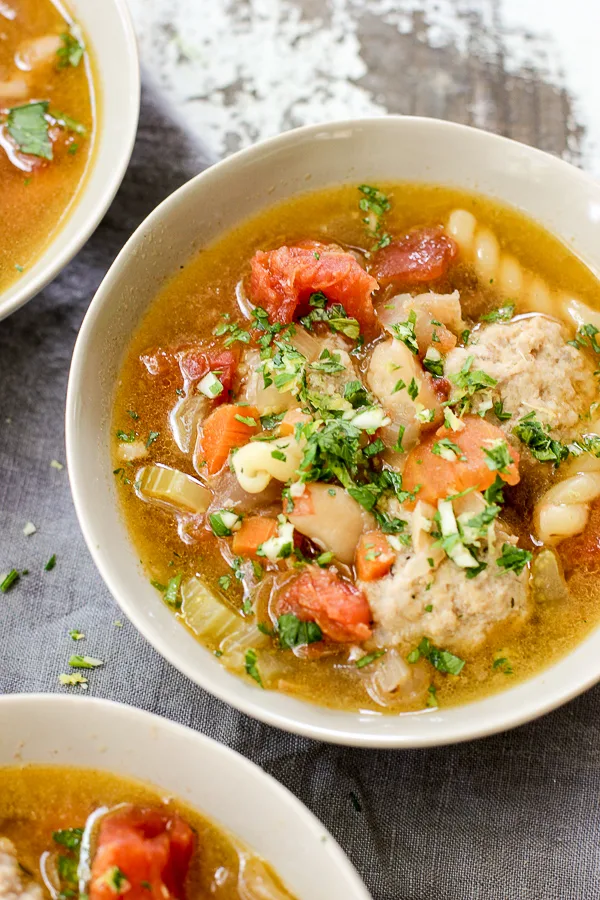 Main Dish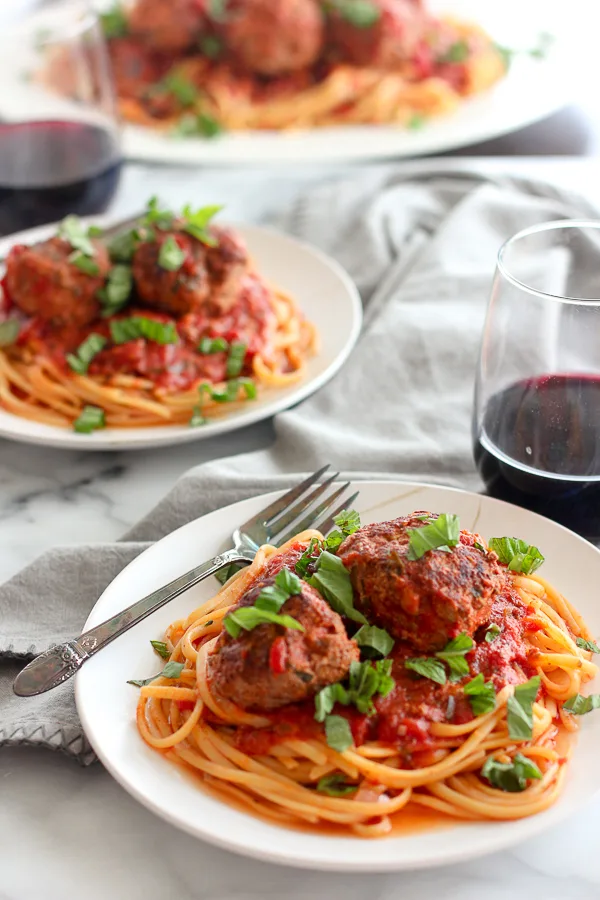 These easy baked meatballs are a snap to make and are amazingly flavorful. They're so versatile you'll want to stock your freezer with a double or even triple batch.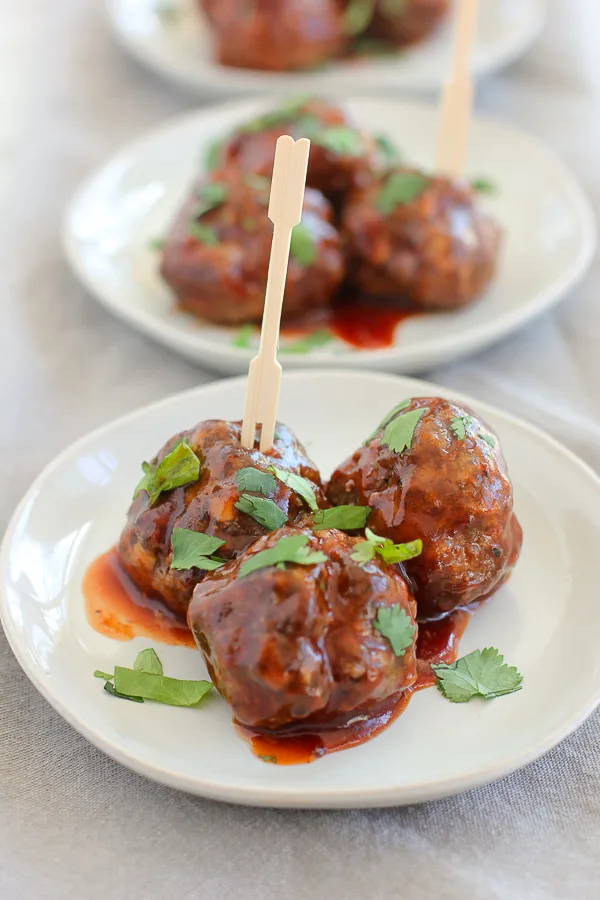 Orange Chicken Meatballs are a healthier version of traditional orange chicken with fewer calories and fat but all of the same great flavor. They're quick and easy to make, which makes them good for any night of the week.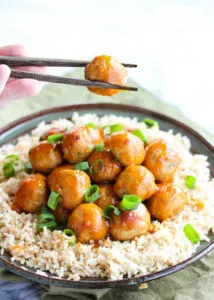 No need to go out for take out when these Greek inspired lamb meatballs with tzatziki sauce are are so easy to make and give a nod to traditional lamb gyros.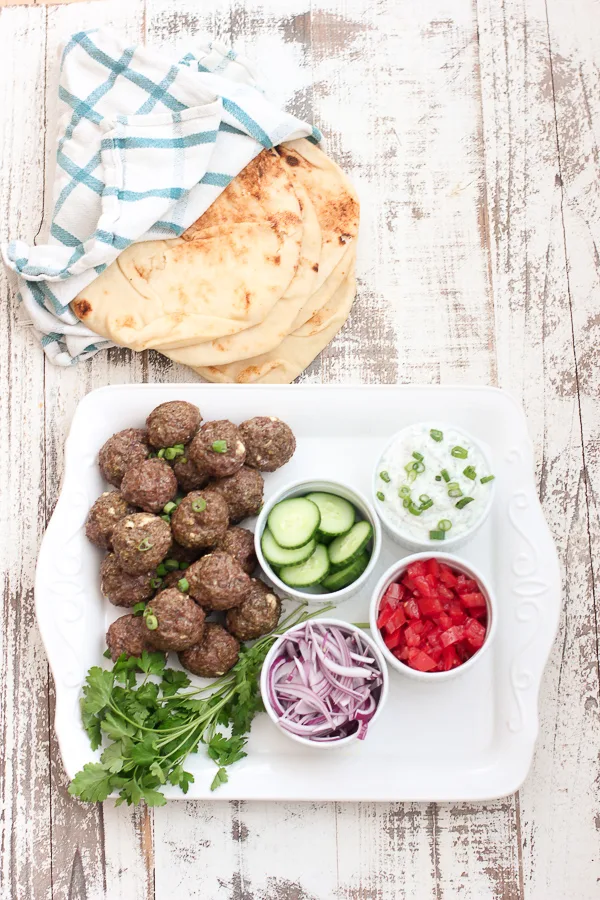 This pizza is so incredible. With homemade meatballs and a crispy, chewy crust it's pizza perfection. Once you try it you'll want every night to be pizza night.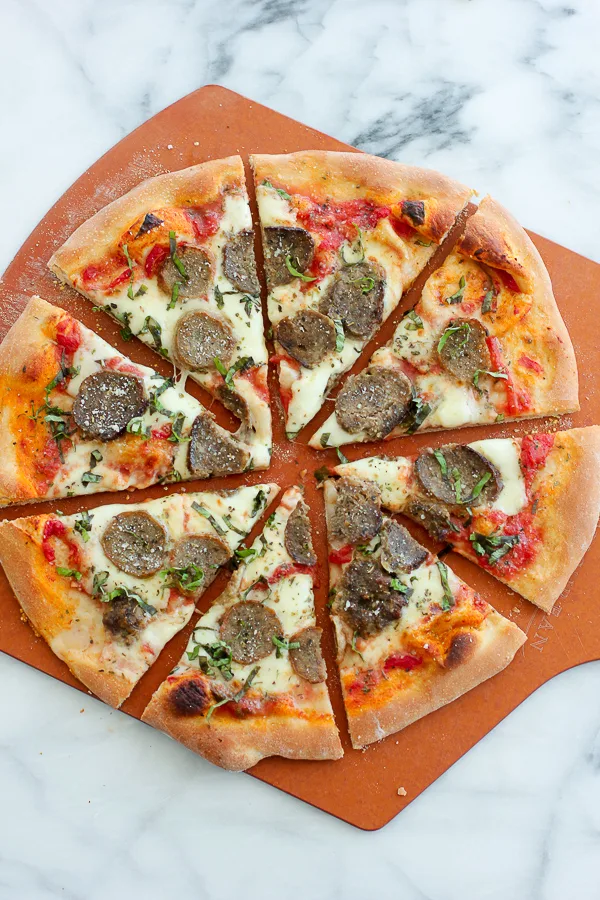 Here are even more meatball recipes to try