I find making homemade pizza to be a very enjoyable activity. It's very satisfying to roll out that crust and the possibilities for toppings are endless. You can really use your imagination and come up with some amazing combinations. I also feel a lot better about eating a homemade pizza versus delivery or frozen pizza. You have control over all of the ingredients, so you can make it as healthy and preservative free as you like.
My inspiration for this pizza came from a meatball pizza we had while we were on vacation in New York this summer. We were all exhausted the night we arrived, so we ordered pizza delivery. I had never had a meatball pizza before, but it was absolutely amazing! That night, I made a mental note to myself to make my own version once we got home.
To make my version, I made my favorite meatball recipe as well as my favorite sauce and used fresh mozzerella and fresh basil, just like the pizza place did. Then I baked it in a super hot oven (550 degrees). The super hot temperature is the secret to a super crispy crust and the pizza only takes about 8 minutes to cook. It turned out perfectly! There will definitely be more meatball pizzas in my family's future.
I've included the recipe to my meatballs, which will make more meatballs then you need for this recipe. You can freeze the remaining meatballs in a single layer on a baking sheet and then transfer to a freezer bag to store in the freezer. You'll then have meatballs on hand to mix with your favorite marinara sauce for a quick spaghetti and meatball dinner or you'll have meatballs all ready for another pizza night.
Meatball Pizza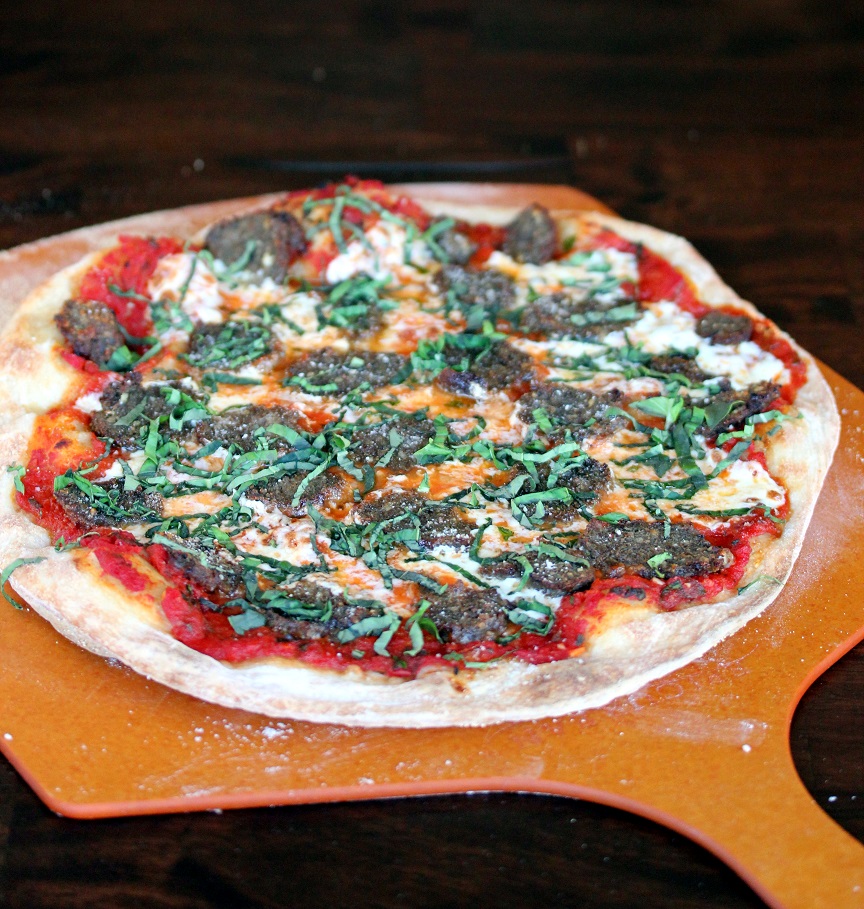 For Meatballs:
1 lb ground beef
2 tsp olive oil
1/4 of a red onion, finely chopped
2 cloves garlic, minced
1/2 cup seasoned panko breadcrumbs
1/3 cup grated parmesan cheese
1 egg
1 tsp Italian seasoning
1/2 tsp salt
1/2 tsp pepper
Preheat oven to 375 degrees.
Heat olive oil in a small skillet over medium heat. Add onion and saute until tender, about 4-5 minutes. Add garlic to pan for last minute of sauteing.
Add all ingredients to a mixing bowl. Mix with hands until well combined.
Form into 12 meatballs, an ice cream scoop works great to get a uniform size. Place meatballs on a baking sheet lined with parchment paper or coated with cooking spray.
Bake in preheated oven for 15-18 minutes, until browned and cooked through.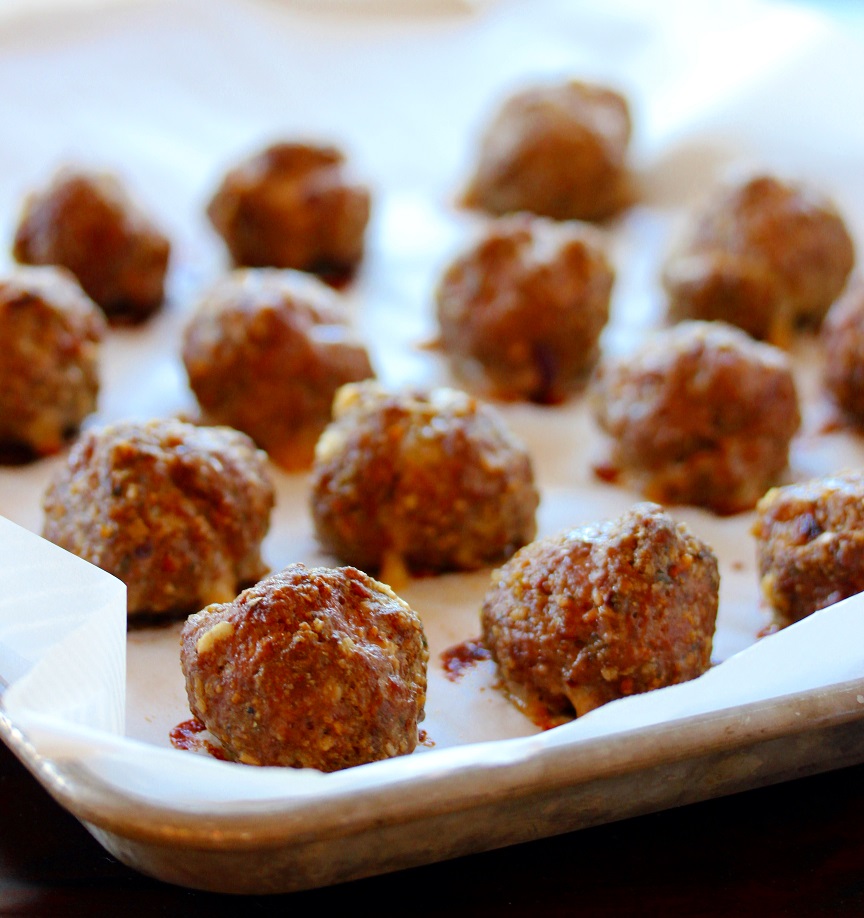 For Pizza:
1 lb ball of your favorite pizza dough or use this dough
flour
cornmeal
3/4 to 1 cup of your pizza sauce or this sauce
8 oz fresh mozzarella
4 meatballs, from above recipe
grated parmesan cheese
1/3 cup fresh basil, chopped
Place a pizza stone in the oven and preheat oven to 550 degrees.
Sprinkle a pizza peel or an upside down baking sheet with a generous coating of cornmeal. (this will help your pizza to easily slide off onto the pizza stone)
Let your dough come to room temperature, which will make it easier to roll out.
Sprinkle a large cutting board or your counter with flour as well as both sides of the dough.
Start by working the dough with your hands, gently forming it into a circle.
Once you've got a good circle going, place dough on your floured surface. Continue rolling out with a rolling pin (also coated with flour) until you have about a 12 inch circle.
Carefully transfer dough to the pizza peel or upside down cookie sheet.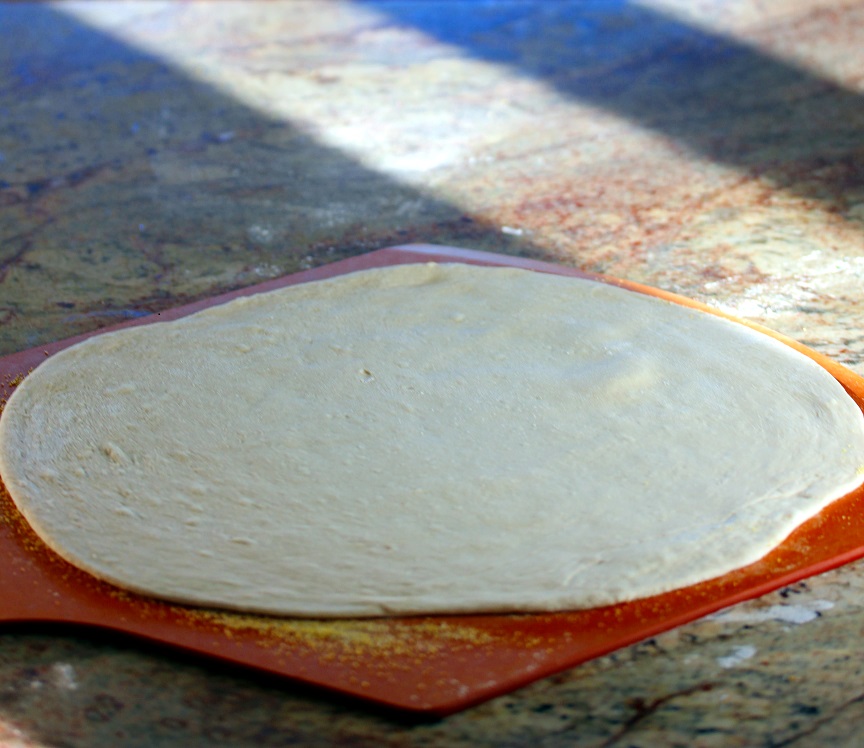 Slice cheese into thin slices, a serrated knife works really well for this.
Slice meatballs, about 1/4 inch thick. A serrated knife works really well for this, also.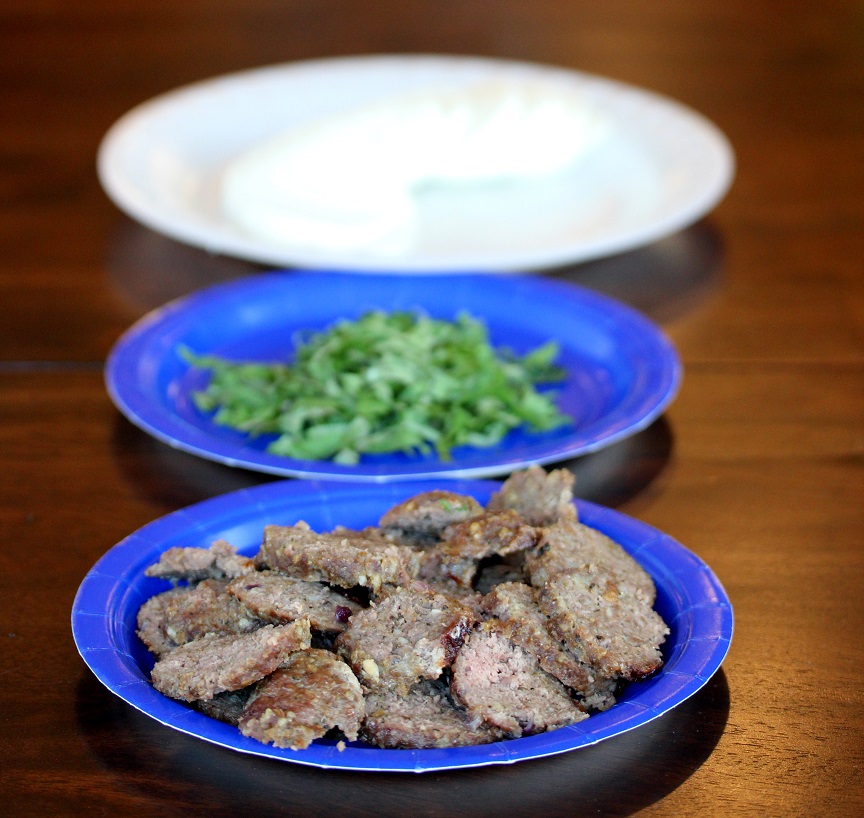 Spread sauce onto crust, leaving about a 1 inch border.
Top with cheese slices and then meatball slices.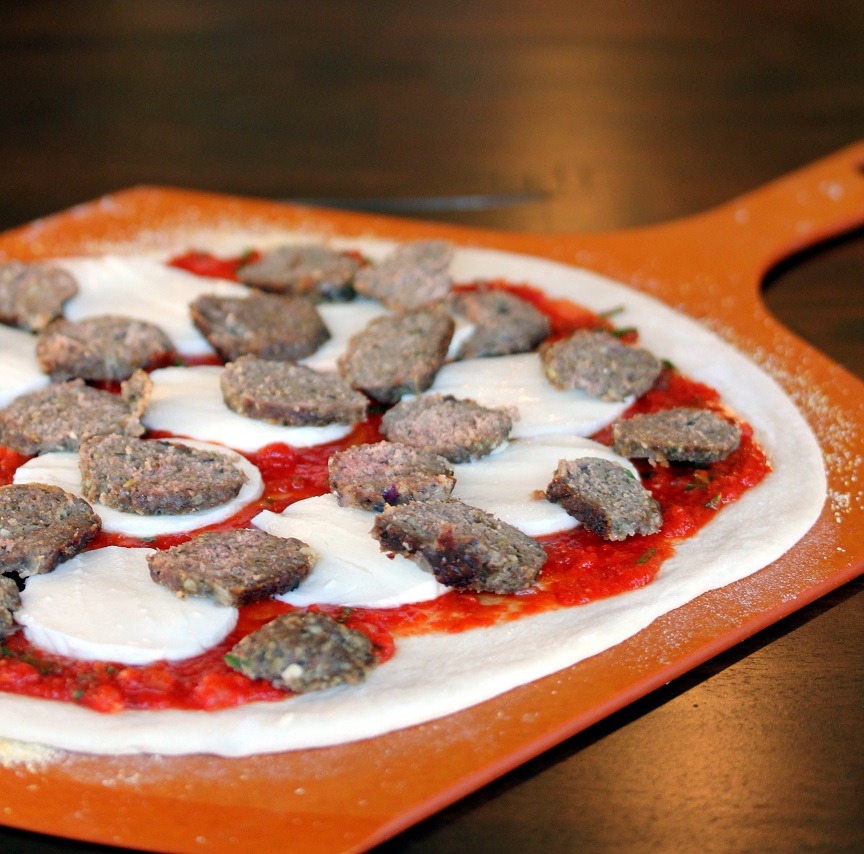 Carefully transfer pizza onto preheated pizza stone in the oven. Shake very gently with a back and forward motion and the pizza should slide off the peel or baking sheet.
Bake for 8 minutes, until crust is golden brown and cheese is melted and bubbly.
Sprinkle with parmesan cheese and basil.
Slice and serve.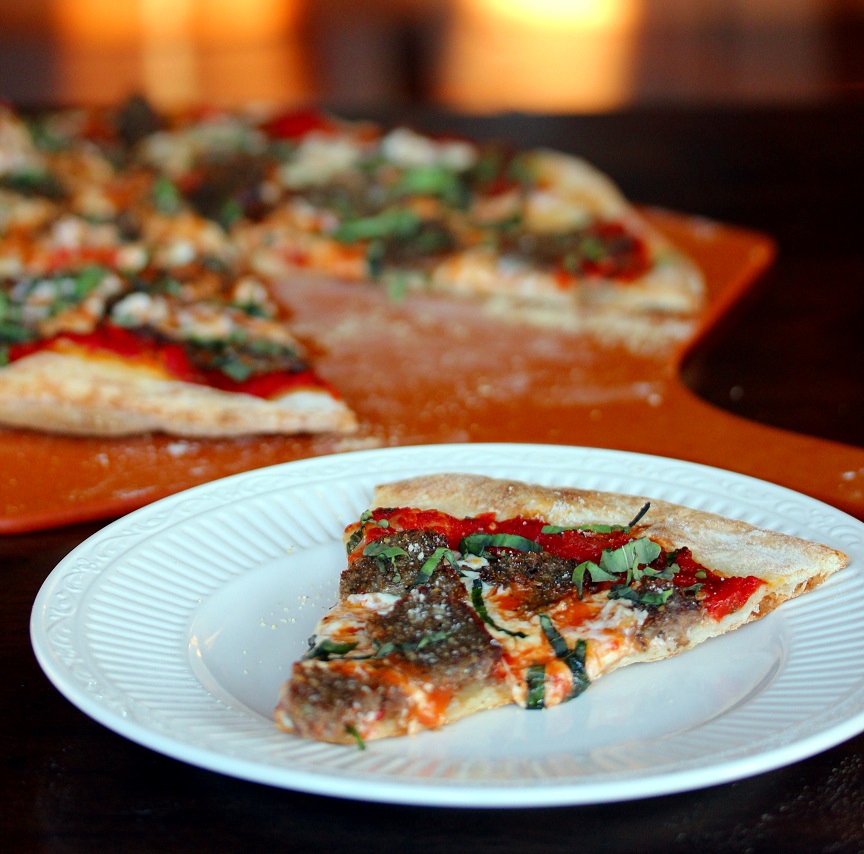 ENJOY!

Shared at these great blogs: