This weekend it's going to get COLD here in Minnesota…..I mean, like -50 windchill cold! I also know that a lot of you out east are dealing with a big snow storm. Soooo…..I thought it was the perfect time to share my husband, Steve's Jameson hot toddy. It is the perfect winter warmer and it's a drink that he has totally perfected. It's a little sweet and a little tart and the Jameson warms you up from the inside out!
When Steve makes these, he generally eyeballs the amounts, so I've done an estimation of the amounts as a good starting point. If you'd like your drink to be a little sweeter, by all means add a little more agave or honey and if you'd like a little more bite to it, by all means add a little more Jameson.
Now this weekend, curl up by the fire, sip on a hot toddy and you'll hardly notice the cold or the snow!
Jameson Hot Toddy – The Perfect Winter Warmer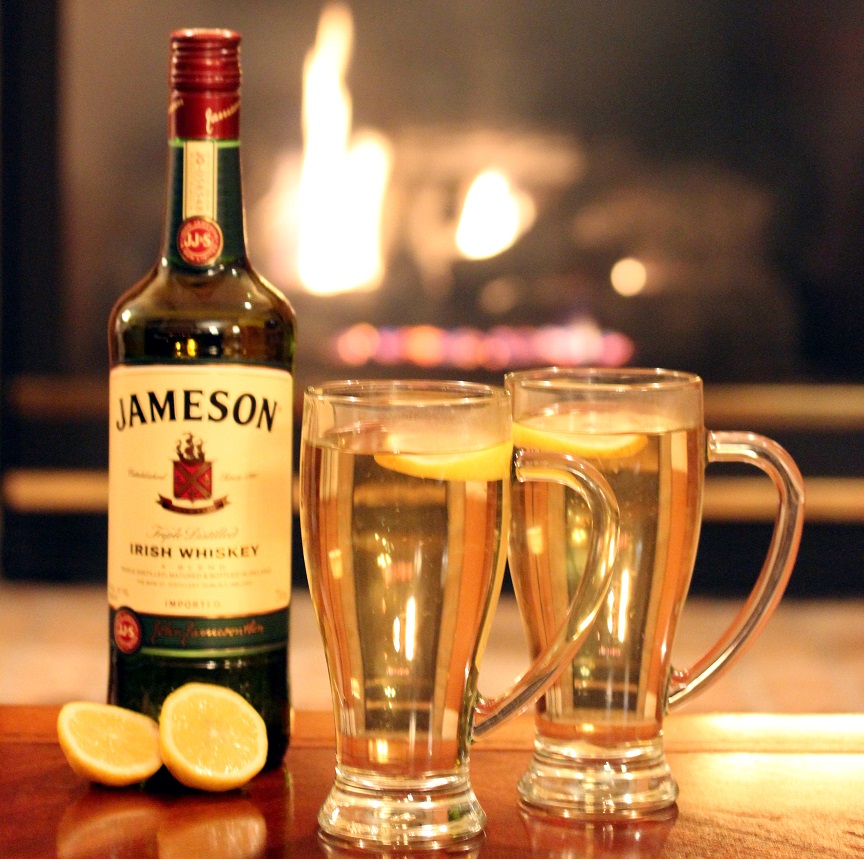 1 lemon
1-2 tsp agave nectar or honey
1 1/2 oz Jameson or your favorite whiskey
6 oz hot water
Slice 1 or 2 slices of lemon and place in a large mug.
Pour about 3 oz of the hot water into a large mug. Let it sit for a couple of minutes to release the lemon flavor.
Add 1-2 tsp of agave nectar or honey, depending on how sweet you'd like your drink to be.
Now it's time for the Jameson!
Pour the Jameson into the mug.
Fill the mug with remaining water and give it a stir.
That, my friends, is how you make the perfect winter warmer!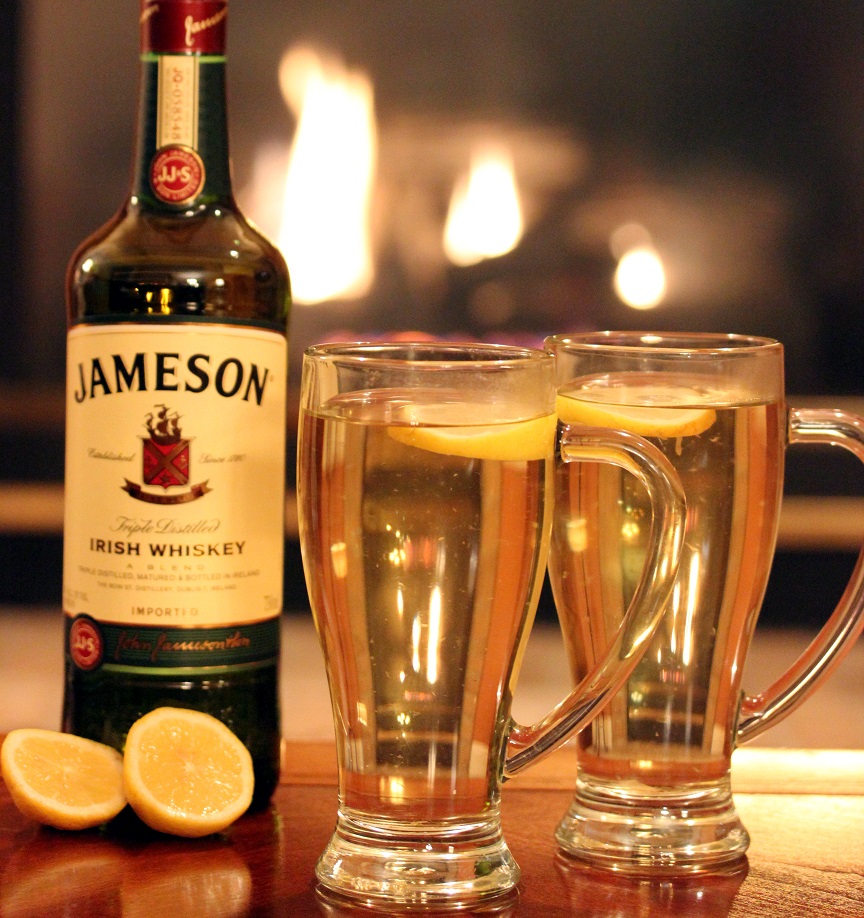 ENJOY!
Shared at these great blogs: