I know….this sounds like a crazy idea, but let me tell you, it's amazing! I first discovered a grilled romaine salad a while back at a restaurant. It was a caesar salad and while it was good, I thought I could come up with something even better at home.
When you grill romaine it gets a little wilted, a little charred and it takes on a wonderful smoky flavor from the grill. I thought that the smokiness would be balanced with a sweeter dressing. I had some fig balsamic vinegar and some fig jam and I thought that marrying those two ingredients in a vinaigrette would be perfect. Then to further balance out the flavors, I added some bacon bits and shaved parmesan.
This salad was SO good! The lettuce goes on the grill for less than five minutes, so it still retains most of its crunch. Then there's the flavor, the sweet, the smoky and the salty is an absolute perfect combination. I really can't wait to make this salad again, it's definitely become a new favorite!
Grilled Romaine with Fig Vinaigrette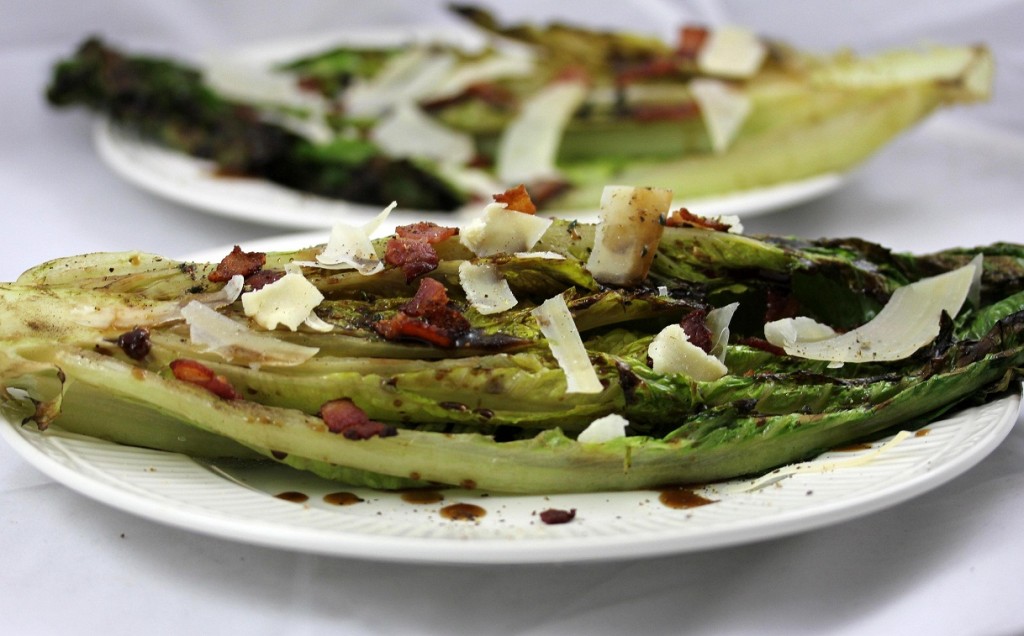 2-3 slices bacon
1 head romaine lettuce
1/3 cup + 1 tbsp olive oil
2 tbsp fig balsamic vinegar
1 tbsp fig jam
1 tsp fresh thyme
salt and pepper
shaved parmesan cheese
Slice bacon crosswise into 1/2 inch pieces. Saute in a small skillet over medium heat, until crispy. Drain on a paper towel.
Cut romaine in half lengthwise, leaving the core attached. Peel off any really loose leaves from the outside and rinse and dry. Brush lettuce with 1 tbsp olive oil and sprinkle with salt and pepper.
Heat grill to medium heat. Place romaine cut side down on grill. Grill for a minute or two just until it start to get a little charred. Turn over and cook for another minute or two. Watch carefully!
To make dressing, combine fig balsamic, fig jam, thyme, 1/4 tsp salt and 1/2 tsp pepper in a small bowl. Slowly whisk 1/3 cup olive oil into mixture until well incorporated.
To assemble salad, place grilled romaine on a dinner plate. Drizzle with vinagrette and sprinkle with bacon bits and shaved parmesan. Finish off with some fresh cracked pepper.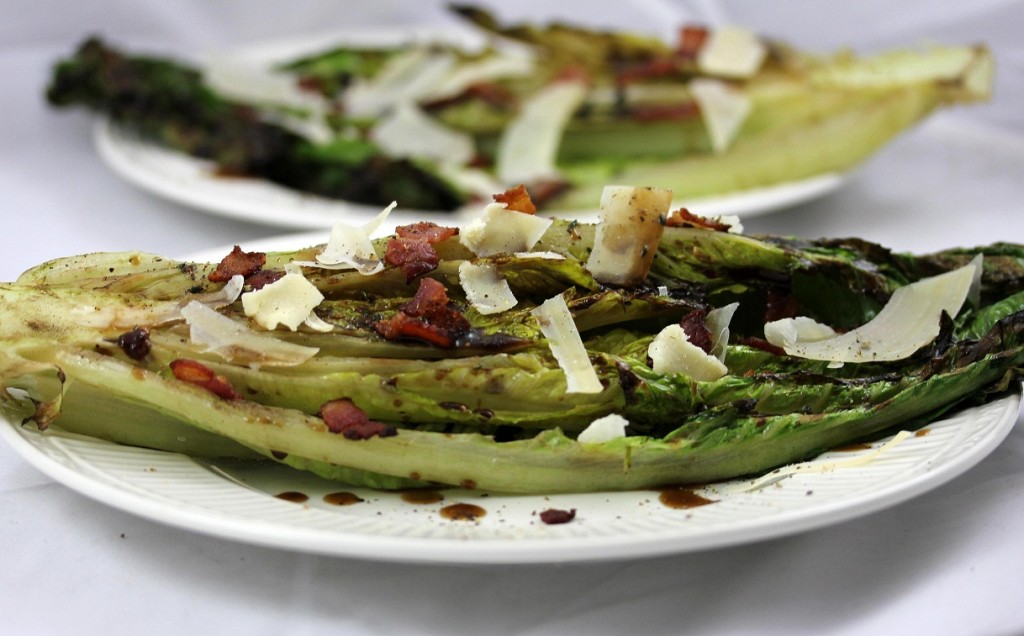 ENJOY!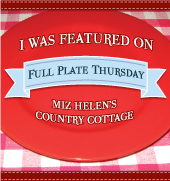 Shared at these great blogs: