Today's post is coming to you from sunny Florida. Yes, I have escaped the cold and snow of Minnesota for the month of February and I'm so excited! It's been a tough winter and this is such a wonderful reprieve.
When we left Minnesota on Friday, this is what we were looking at:
Here's what I woke up to today:
I think I can live with this for the next month!
Before I left Minnesota, I made these totally delicious loaded tator tots. We had them as a side dish, along with BBQ chicken sandwiches, but they would make a great appetizer, as well. They're so easy to make and the recipe is really more of a method. I've listed the ingredients for about half of a large bag of tator tots. Just adjust the amounts based on how many tator tots you're cooking up.
Loaded Tator Tots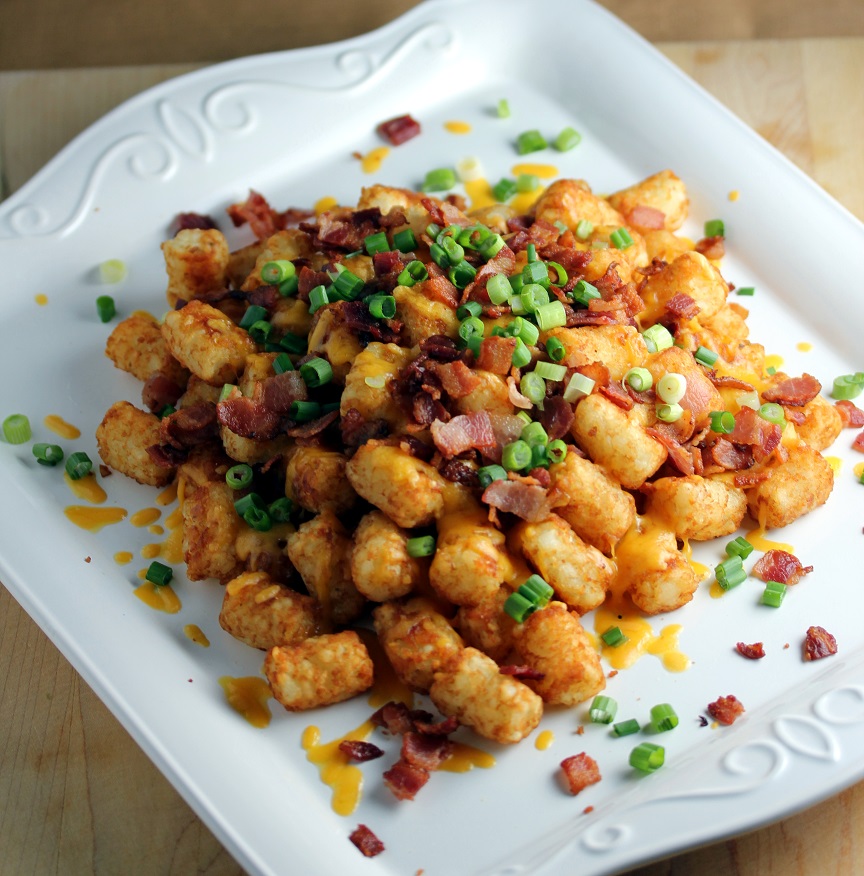 your favorite brand of tator tots
bacon, 4 slices per 1/2 bag tator tots
green onions, 2 to 4 per 1/2 bag of tator tots
shredded cheddar cheese, about 1 cup per 1/2 bag of tator tots
ranch dip, if desired
Cook tator tots according to package directions, until nice and crispy.
While tator tots are cooking, cut bacon into small pieces and cook in a skillet over medium heat until crispy. Drain on paper towels.
Slice green onions.
Once tator tots are nice and crispy, remove from oven and turn heat off. Pile tator tots on a serving platter that's oven safe and top generously with shredded cheese. Put platter back in the oven until cheese has melted, it should just take a few minutes.
Once cheese has melted, remove from oven and sprinkle with bacon bits and green onions.
Serve with ranch for dipping.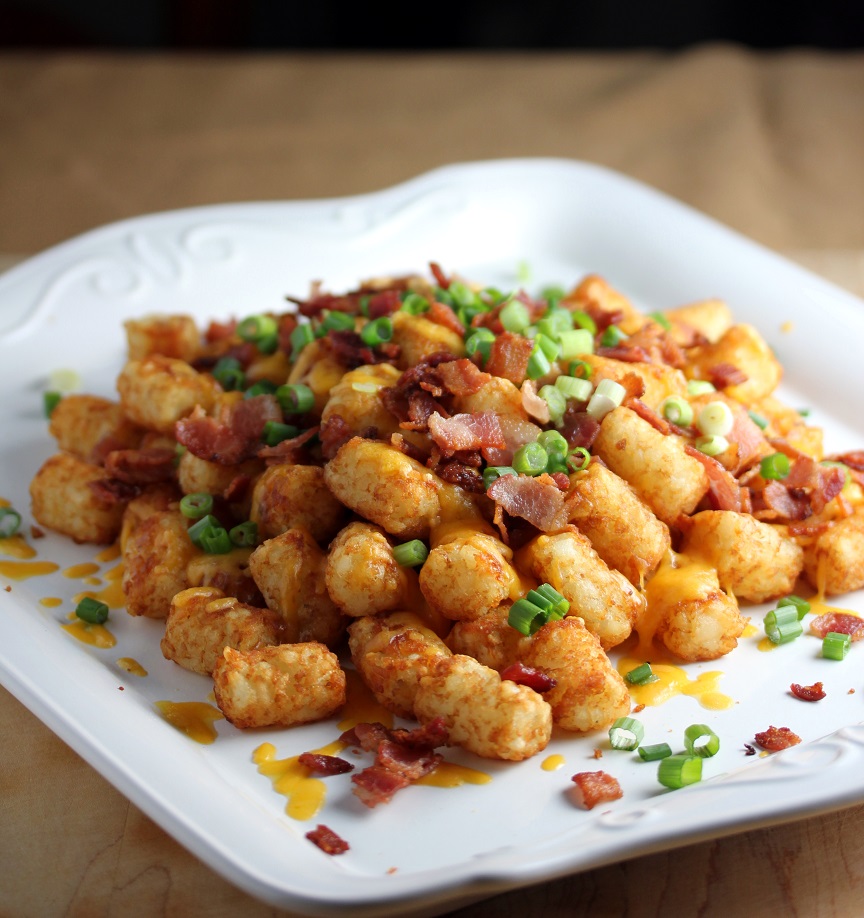 ENJOY!
Shared at these great blogs: