You guys, you won't believe how easy ricotta cheese is to make at home. It uses three simple ingredients and it's ready in under 30 minutes. That's it.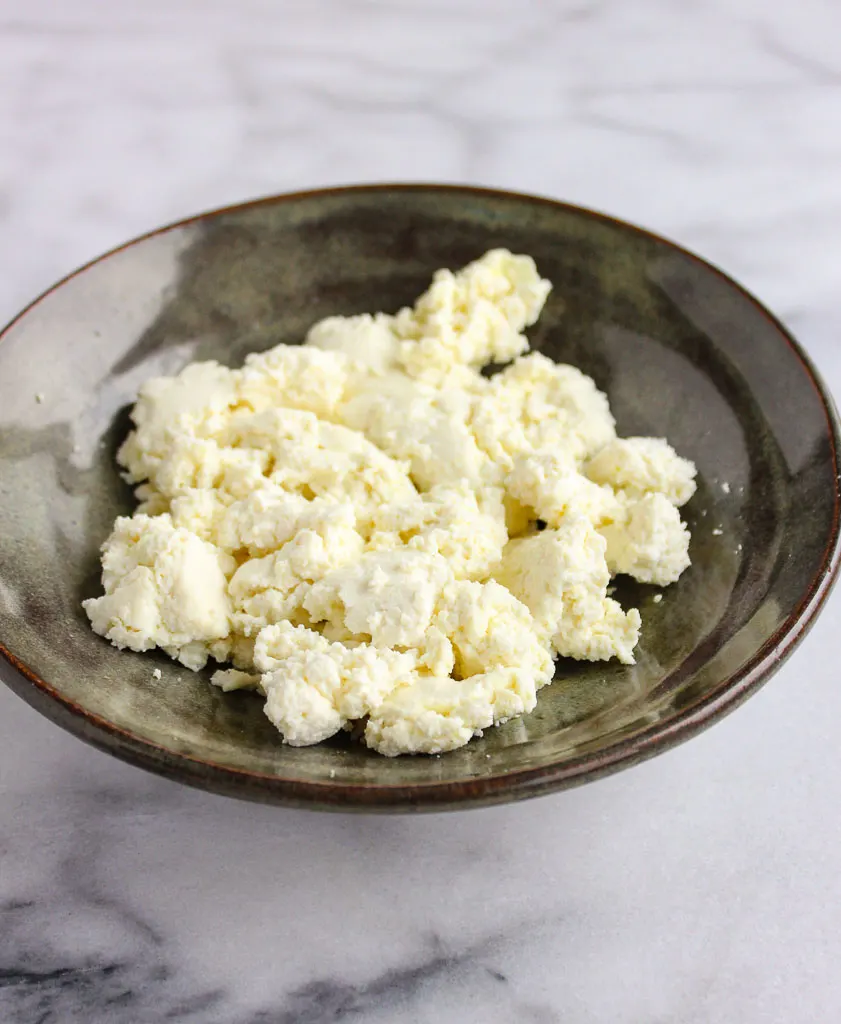 I found this recipe in an issue of Rachael Ray Everyday and it truly was so simple and it tastes great. Plus I love that I know exactly what's in it, milk, buttermilk and salt, pretty simple, right?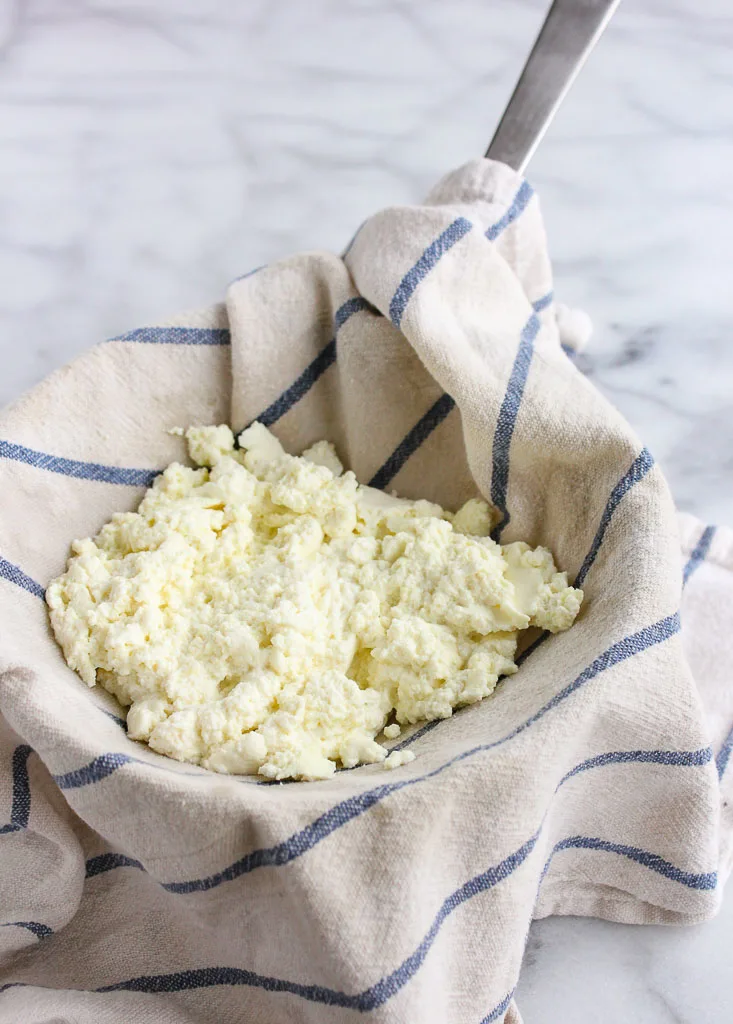 To make the ricotta, all you do is bring the ingredients to a boil, cook it for a couple of minutes at a lower temperature, let it sit for a little while and then strain it. You've now made your own cheese without even breaking a sweat!
This ricotta cheese will keep in your fridge for up to 5 days and is great to use in anything you'd use store bought ricotta in. I'm thinking lasagna….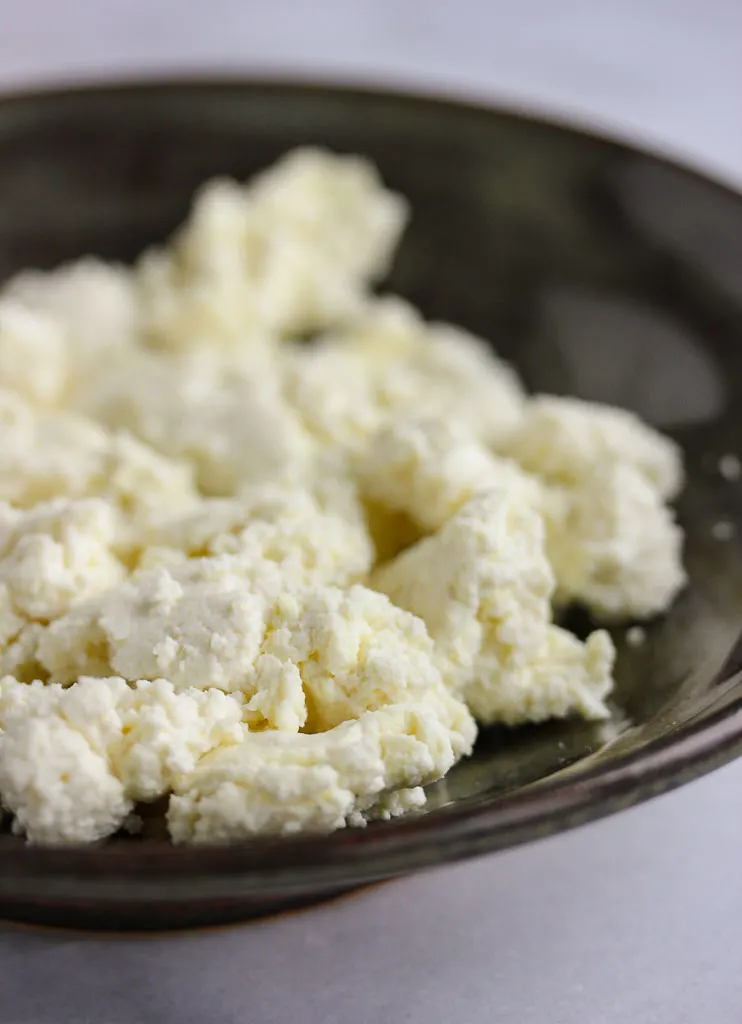 Yield: makes about 6 oz
Easy Homemade Ricotta Cheese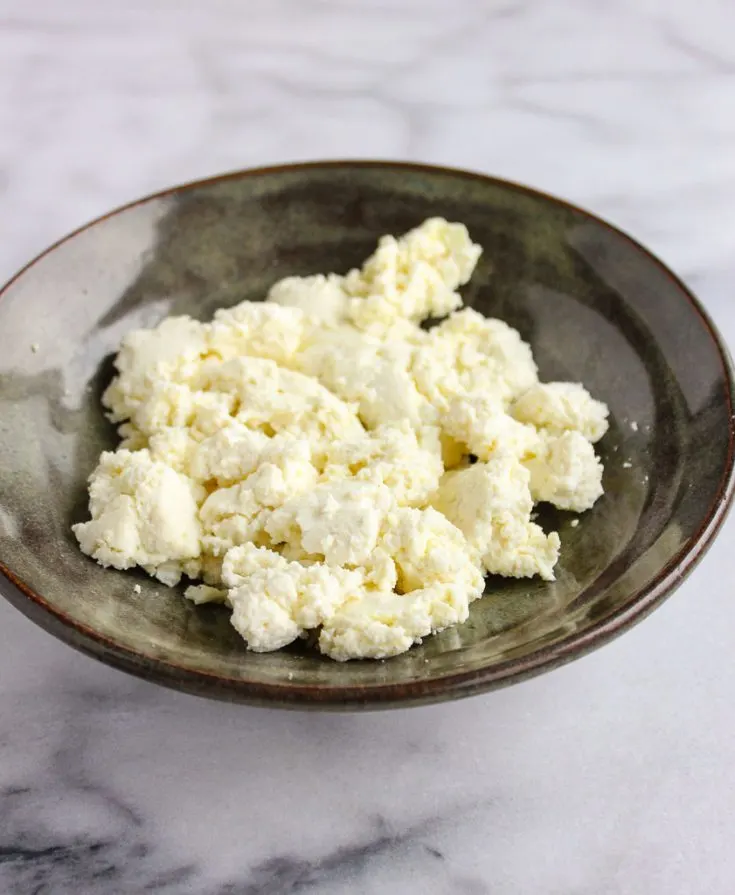 Ingredients
4 cups whole milk
1 cup buttermilk
1 tsp salt
Instructions
Combine ingredients in a large pot (I recommend using at least a 5 quart pot).
Bring to a boil over medium high heat, stirring constantly.
Reduce heat to low, stop stirring and cook for 2 minutes.
Remove from heat, cover and let stand for 10 minutes.
Line a colander with several layers of cheesecloth or a clean, cotton kitchen towel.
Carefully transfer the curds into the colander and let drain for 1 minute.
Keep refrigerated for up to 5 days.
ENJOY!
Shared at: