I love using my slow cooker. It's such an easy way to make a delicious meal and let me tell you, this sausage and bean stew is one delicious meal. It's hearty and flavorful, with just a little kick from the red pepper flakes. It's perfect served with hunk of nice crusty bread to sop up all that delicious sauce.
On a side note, I found these heirloom carrots at my grocery store and I thought they were so cool. They were purple, yellow and orange, have you ever seen these before? I used them in this stew since that's what I had on hand. You, of course, can use whatever you have on hand, but if you can find these, I thought they were kind of fun!
Slow Cooker Sausage and Bean Stew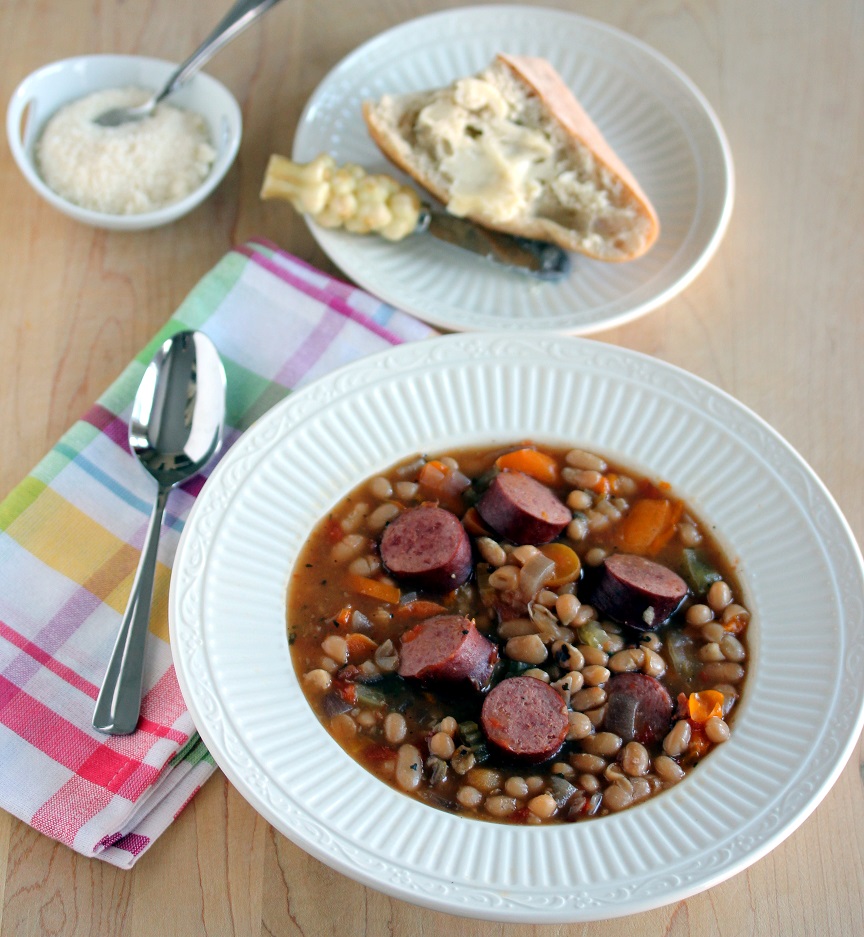 1 lb dried great northern or cannellini beans
1 medium onion, chopped
2 ribs celery, sliced
2 medium carrots, sliced
1 bell pepper (any color), chopped
3 large cloves garlic, minced
1 tbsp Italian seasoning
1 1/2 tsp salt
1/2 tsp pepper
1/2 tsp red pepper flakes
2 bay leaves
4 cups chicken stock
2 cups water
1/2 cup white wine
2 (14 oz) packages turkey kielbasa, sliced
1/2 cup hot water
1/4 cup cornstarch
Mix first 14 ingredients in a slow cooker.
Cook on high for 5 hours.
After 5 hours, whisk together cornstarch and hot water. Add that mixture, along with the kielbasa to the slow cooker. Cook an additional 1-2 hours, until beans are soft and sauce is thickened.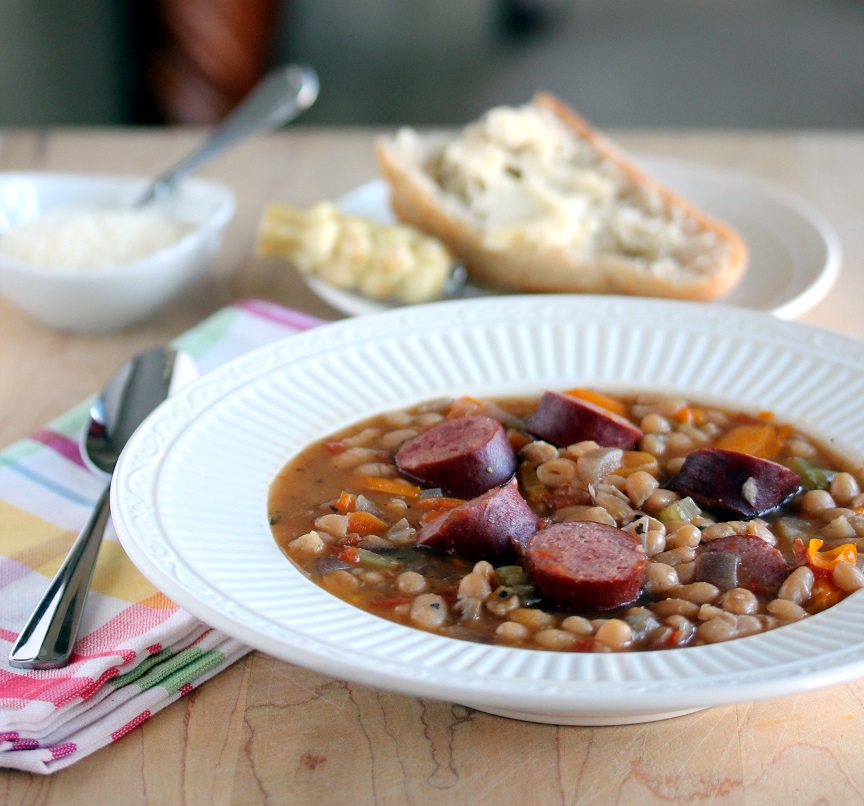 ENJOY!
Shared at these great blogs: