I know I've said this before, but I love soup, all year long. Homemade soup really is not difficult to make, many soups can be made in 30 minutes, and it always tastes so amazing. It's also great on those nights when every one is running in different directions. I like to make a big pot of soup and let it simmer on the stove. Then dinner is waiting for you when you can finally sit down and eat.
This soup has the great flavors of curry and it's really quick and easy to make. It's full of veggies and using milk instead of cream keeps things light and healthy. You may even want to make a double batch of this and freeze the leftovers in individual portions for a quick and easy lunch.
Curried Chicken Rice Soup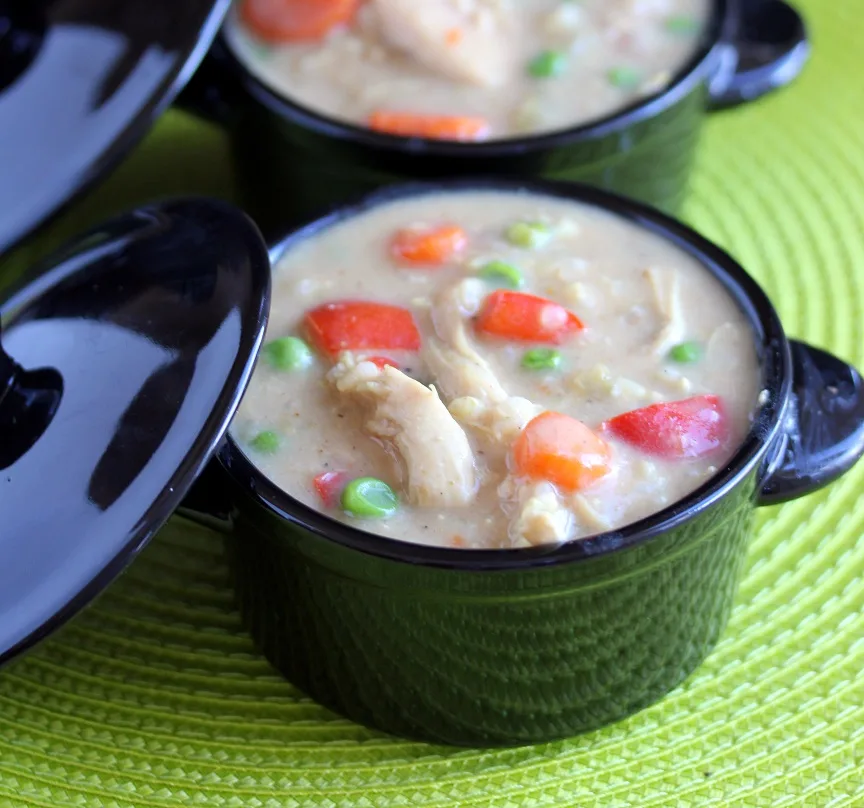 1 tbsp olive oil
3 carrots, peeled and sliced
3 stalks celery, sliced
1 red bell pepper, chopped
1/2 red onion, chopped
3 cloves garlic, minced
1 1/2 tsp salt, divided
1/2 tsp pepper
2 tsp curry powder
1 tsp garam masala
4 cups chicken stock
1 lb cooked, shredded chicken (a rotisserie chicken would work great for this)
2 cups milk
1/3 cup flour
2 cups cooked brown rice
1/2 cup frozen peas
Heat olive oil in a large soup pot over medium heat.
Add carrots, celery, onion and garlic to the pot. Season with 1/2 tsp salt, pepper, curry powder and garam masala.
Saute for about 5 minutes until onion is translucent.
Add chicken stock and chicken to mixture. Increase heat to high and bring to a boil. Reduce heat to medium high.
Whisk flour into milk, until smooth. Add to the soup and cook until soup thickens.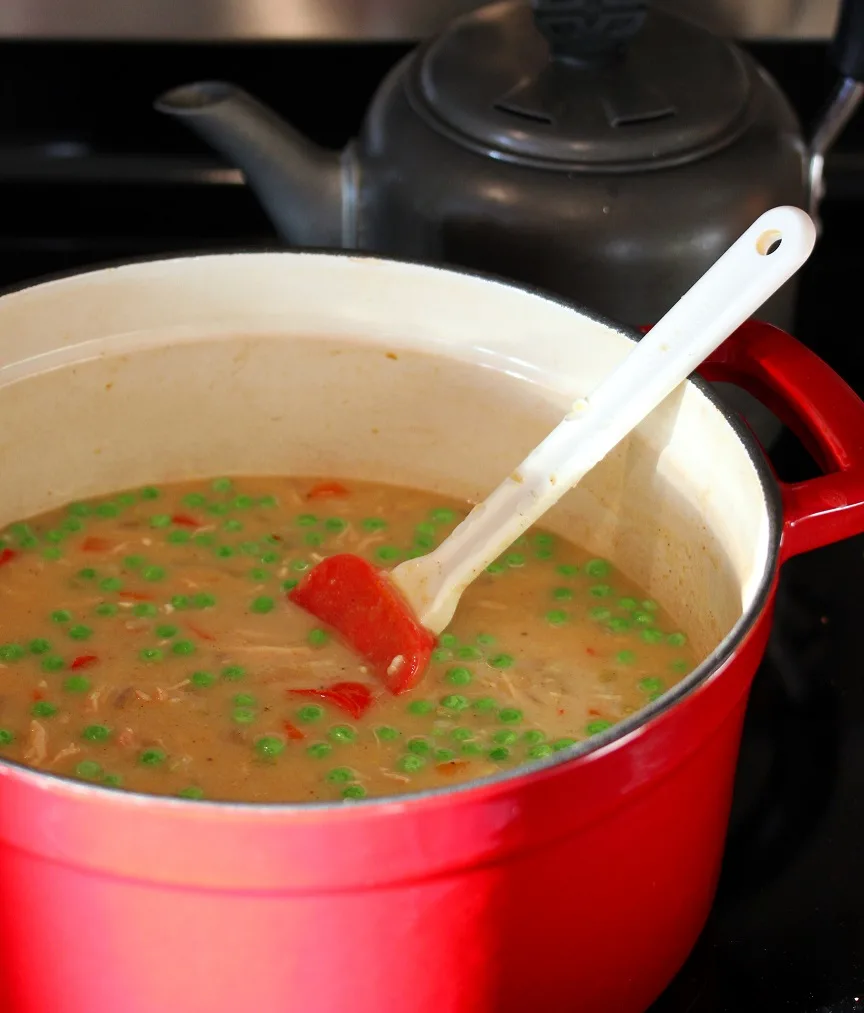 Add rice, peas and remaining 1 tsp salt to soup. Cook until heated through.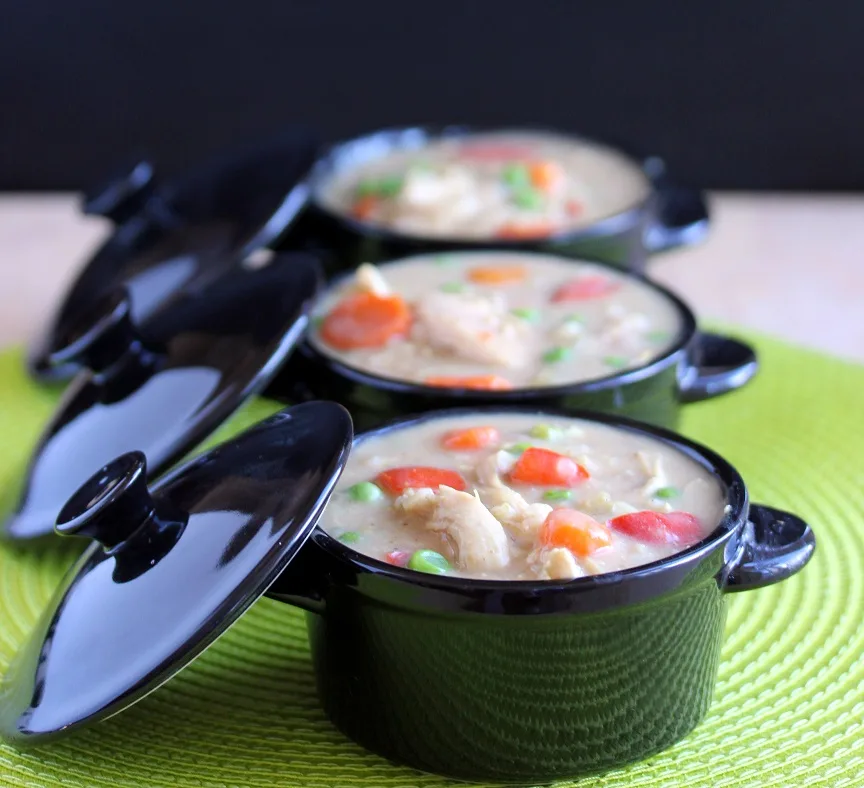 ENJOY!
Shared at these great blogs: