I'm super excited about this avocado cilantro dressing. It's super healthy, it's super tangy and delicious AND it's really easy to make. What's not to love about that?
This dressing is full of healthy fats and even has some good-for-you fiber in it. The avocado makes it super creamy and there's only 2 tbsp of olive oil in the whole recipe (which, by the way, is also a healthy fat). It comes together in almost no time because you blend it up in the blender or food processor, no chopping required. The dressing gets its delicious tang from both lemon and lime juice, a little bite from some garlic and then of course there's the delicious and distinctive flavor of cilantro.
I think this dressing will be good on so many different things. The first time I made this we used it to top a simple taco salad and it was amazing! I am also thinking that this would be really delicious on top of scrambled eggs or as a dip for fresh veggies. I have some other ideas up my sleeve, too, that I'll share with you soon. But I do think the possibilities for this dressing are endless.
Avocado Cilantro Dressing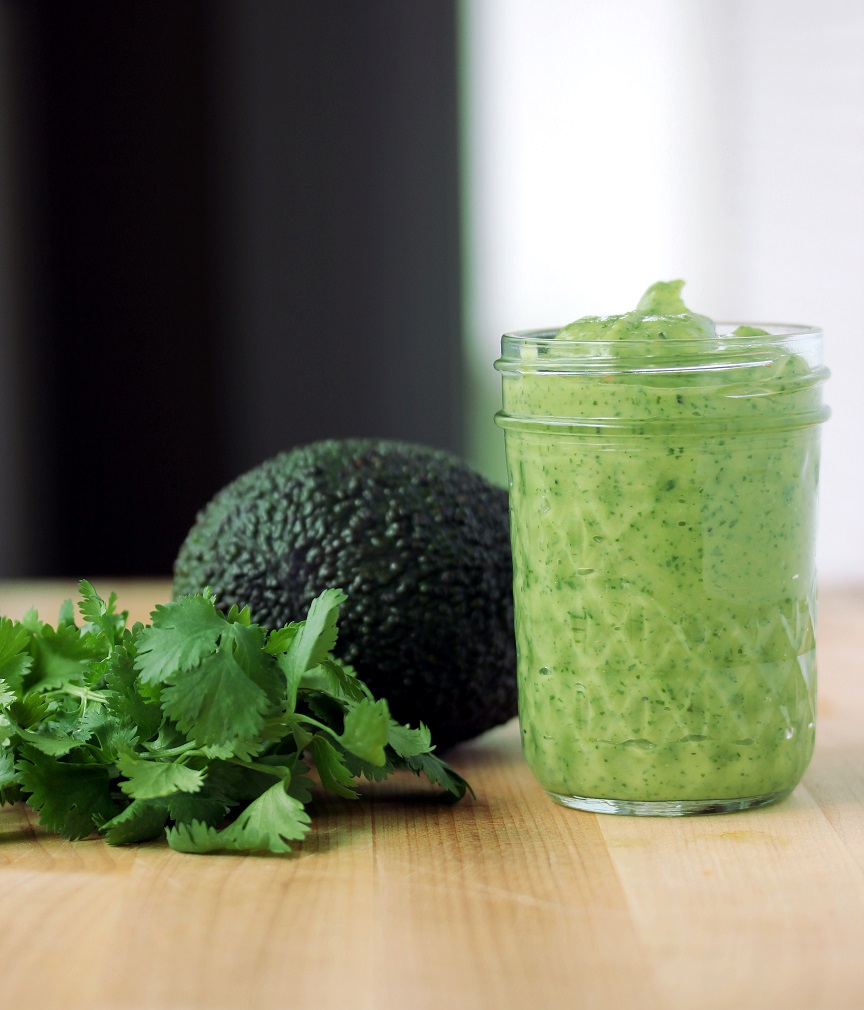 1 avocado, pitted and peel removed
1 cup fresh cilantro leaves
1 clove garlic, crushed and peeled
juice of 2 limes
juice of 1 lemon
2 tbsp Trader Joes's orange muscat champagne vinegar
1 tsp salt
1/2 tsp pepper
2 tbsp olive oil
Combine all ingredients in a blender or food processor.
Blend until smooth. You may need to scrape down the sides once or twice.
While blending, drizzle in olive oil and continue blending until incorporated.
Serve immediately or refrigerate.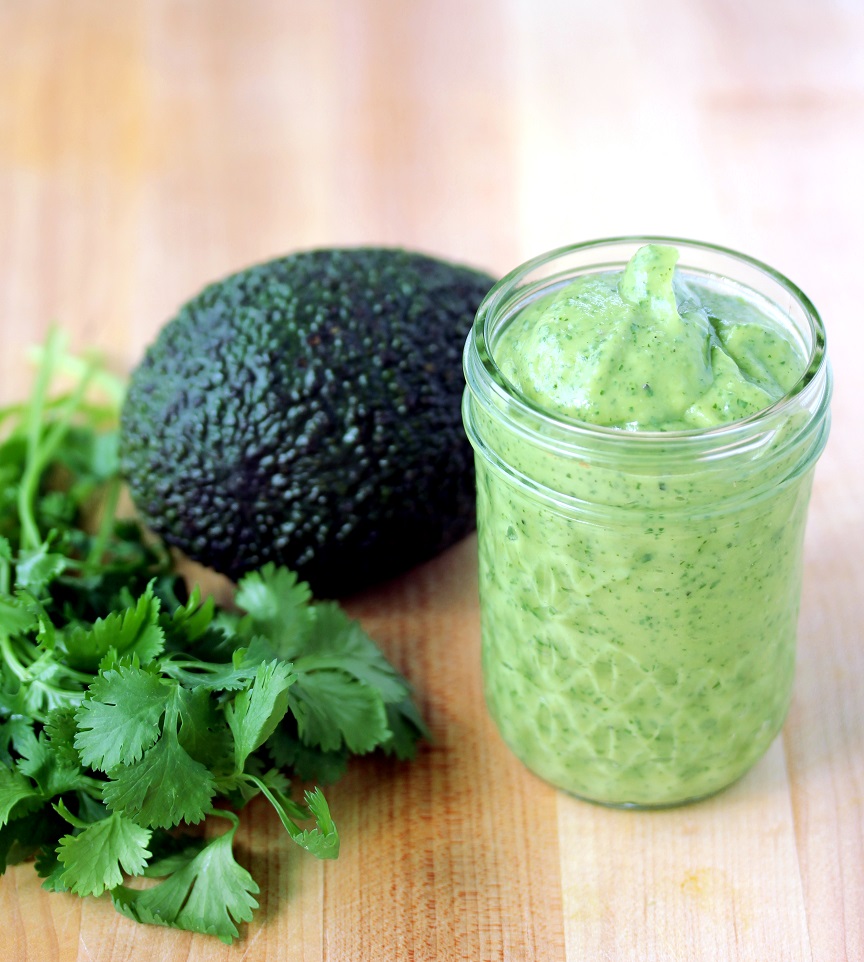 ENJOY!