I've been on a bit of a health kick recently because (gasp) I turned 50 this year. I came to the realization that I can't take my health for granted anymore. I also realized that I wanted to be "fit and fifty" rather than "fat and fifty". While I wasn't fat yet, I also wasn't yet fit, so I needed to make some lifestyle changes. Working out on a regular basis and adopting healthier eating habits are things I'm working on as well as making sure I stay well hydrated.
Staying hydrated is so important. It helps your body to flush out toxins and also keeps your skin looking good and helps you to just feel good in general. Drinking at least 8 glasses of water a day is the best way to stay hydrated, but drinking plain water can get pretty boring, right? So I'm always looking for ways to jazz up plain old H2O and make it more interesting.
This blackberry mint sparkler is a totally delicious way to get an extra glass or two of water into your day. I came up with this idea from a blackberry faux-jito that I came across on Pinterest at South Beach Primal. It's really a simple idea, you just muddle some blackberries, mint and lime together and then you top it off with ice and sparkling water. It's so refreshing and another plus is that you're getting some antioxidants from the blackberries. The original recipe also added a little honey, but I omitted that because I didn't want to add any calories beyond the blackberries, which is very minimal. If you'd like yours to be a little sweeter, by all means, add a touch of honey or agave nectar. I also think you could mix this up and make it with blueberries or sliced strawberries and basil would also be a great herb to use.
Blackberry Mint Sparkler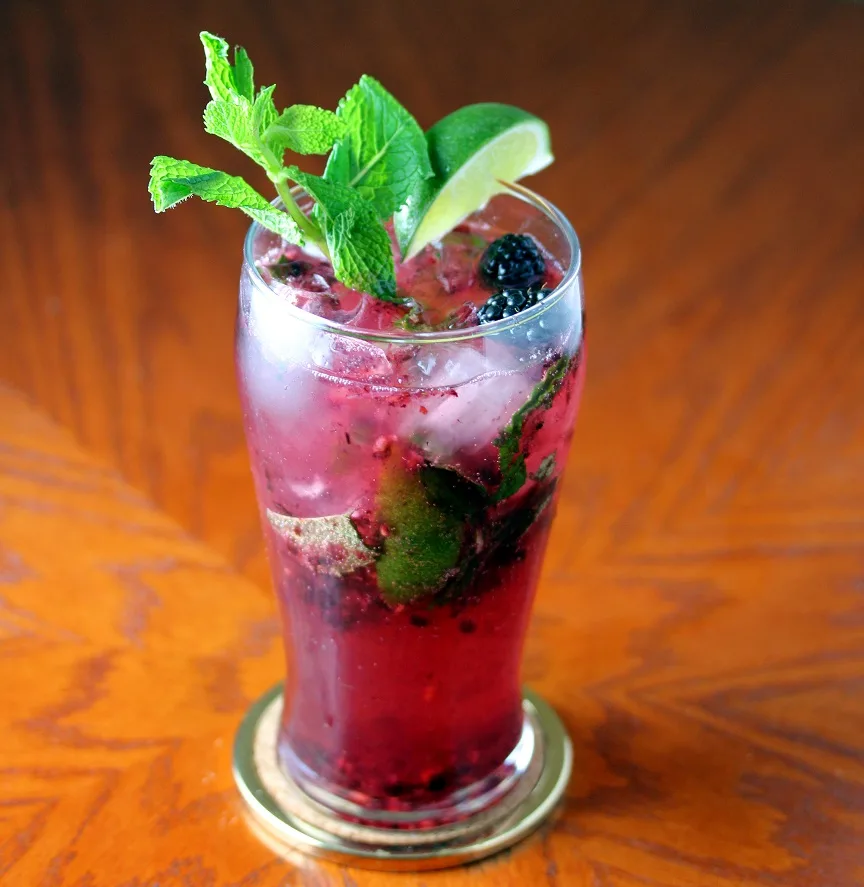 4 blackberries
3 mint leaves
1 lime wedge
ice
sparkling water
In a tall glass, muddle blackberries, mint and lime together, until blackberries are broken up and the juice has been released from the lime.
Add ice to the glass and fill with sparkling water. Stir gently until water and blackberries are combined.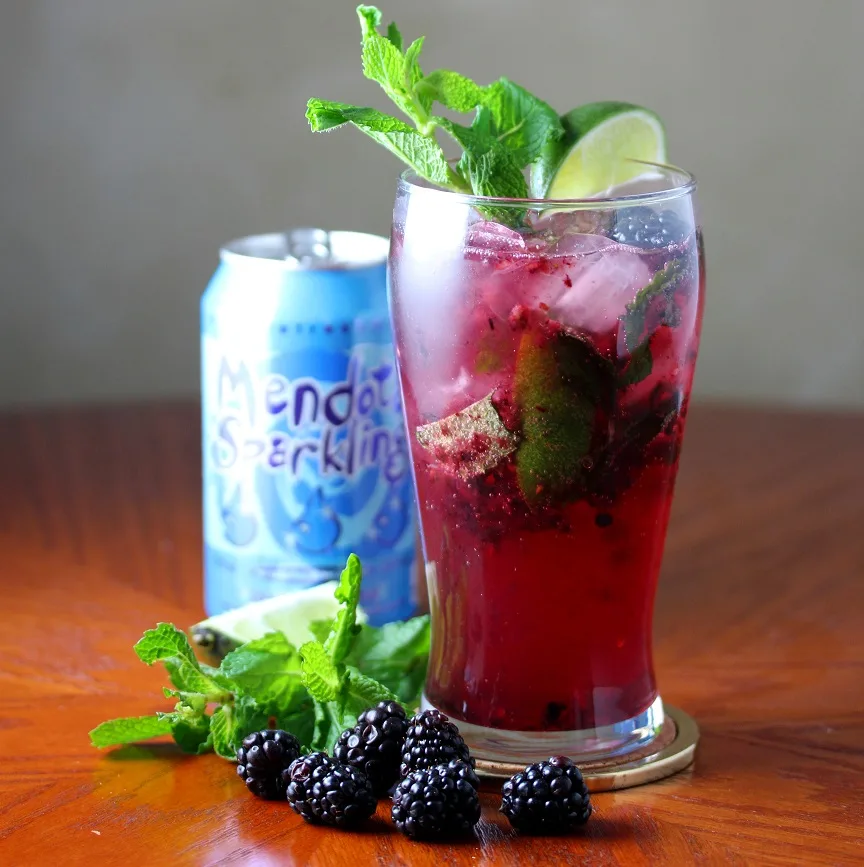 ENJOY!
Shared at these great blogs: