Blueberry Mint Ice Tea is a light, refreshing, healthy beverage that's perfect for quenching your thirst as we head into the summer months.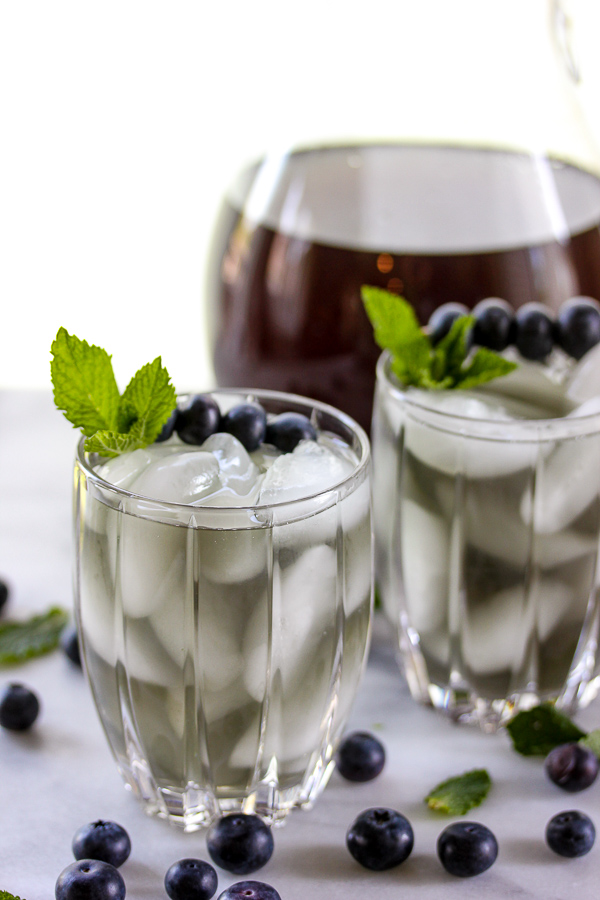 Happy Friday! This morning as I'm writing this, I'm being treated to the lovely view of the lake at our cabin. Steve and I came up last night because…..drum roll…..today we're finally getting the pontoon that we bought earlier this spring! If you can't tell, I may be just a tiny bit excited. We've been talking about trading in our speed boat for a pontoon for a couple of years now and this spring we finally took the plunge. When the weather gets warm, we love to take the boat out into the middle of the lake, drop an anchor, soak up the sun, have a few snacks and do a little swimming. Having a pontoon is going to be so perfect for spending hours relaxing on the water.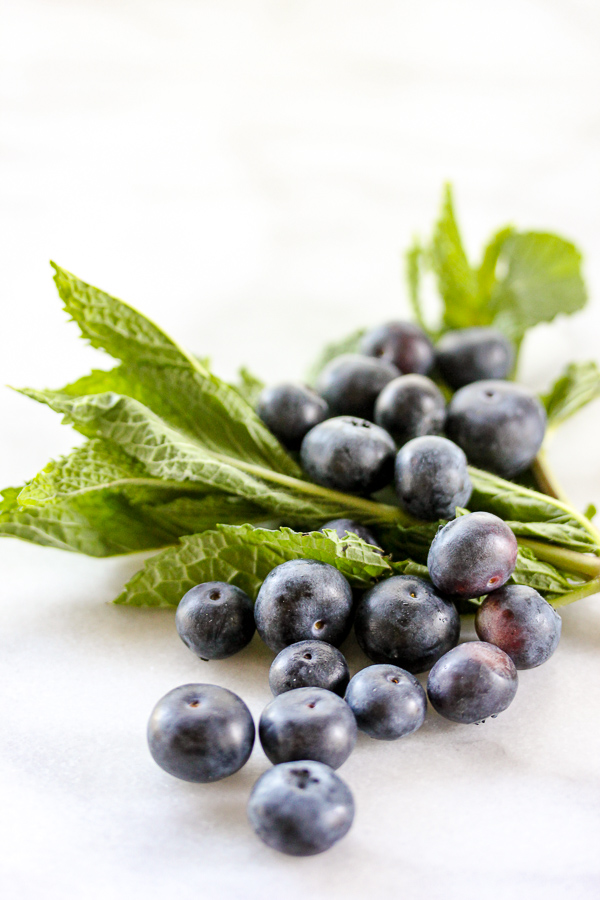 This weekend is going to be extra perfect for spending some time on the water because the weather is going to be BEAUTIFUL. It also means we're going to need something cold and refreshing to sip on while we're enjoying some quality time on the lake. Enter blueberry mint ice tea. Not only is it cold and refreshing, it's also full of flavor and since there's no added sugar, you can drink about a gallon of it and not feel a bit guilty.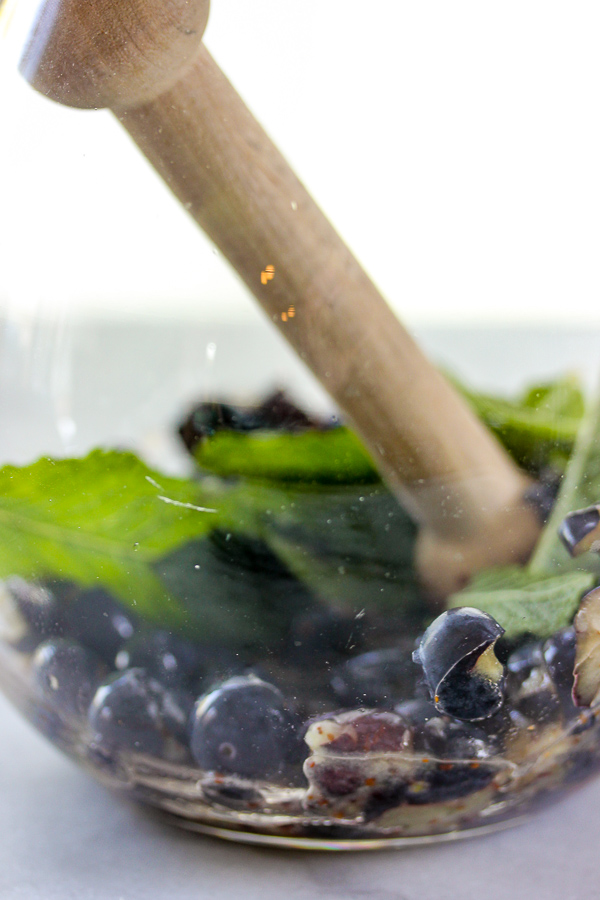 I'm even going to go as far as saying that this is a healthy beverage. It's made with green tea, which we all know is supposed to be good for us and then you have all those antioxidants in the blueberries. All that equals a healthy drink. Plus it's super easy to make. Mash some blueberries, steep them along with the mint and green tea for a little while, then strain it all into a pitcher over ice. Then all you have left to do is enjoy.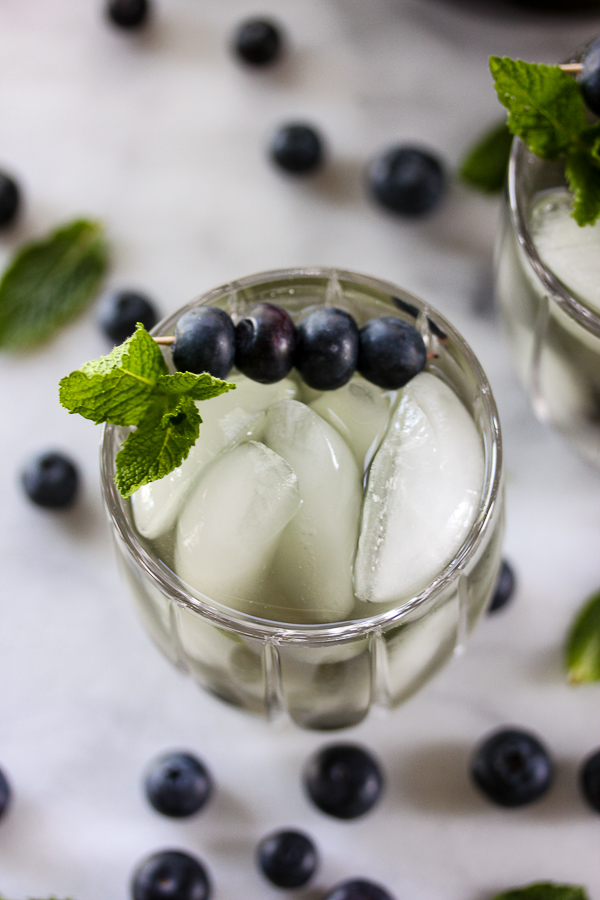 Yield: 8
Blueberry Mint Ice Tea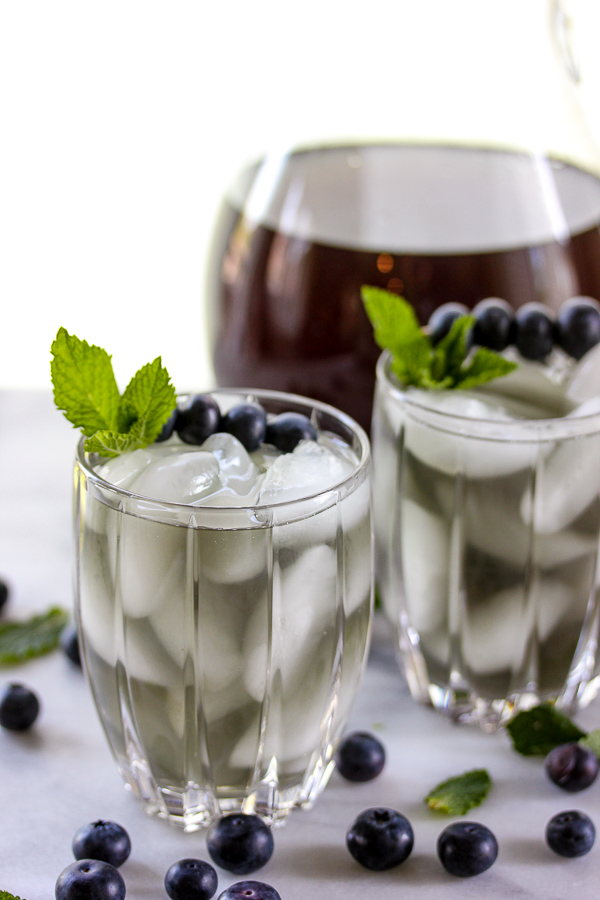 Ingredients
1 cup fresh blueberries
a handful of fresh mint leaves
5-6 green tea bags
6 cups hot water
Ice
Instructions
Place blueberries and mint in a large pitcher and muddle or mash them.
Add tea bags and hot water, stir to combine.
Let steep for at least 15 minutes. The longer it steeps, the more blueberry and mint flavor your tea will have.
Remove tea bags and strain tea through a mesh strainer to remove blueberries and mint.
Fill pitcher with ice and pour tea over it.
Garnish with additional blueberries and mint, if desired.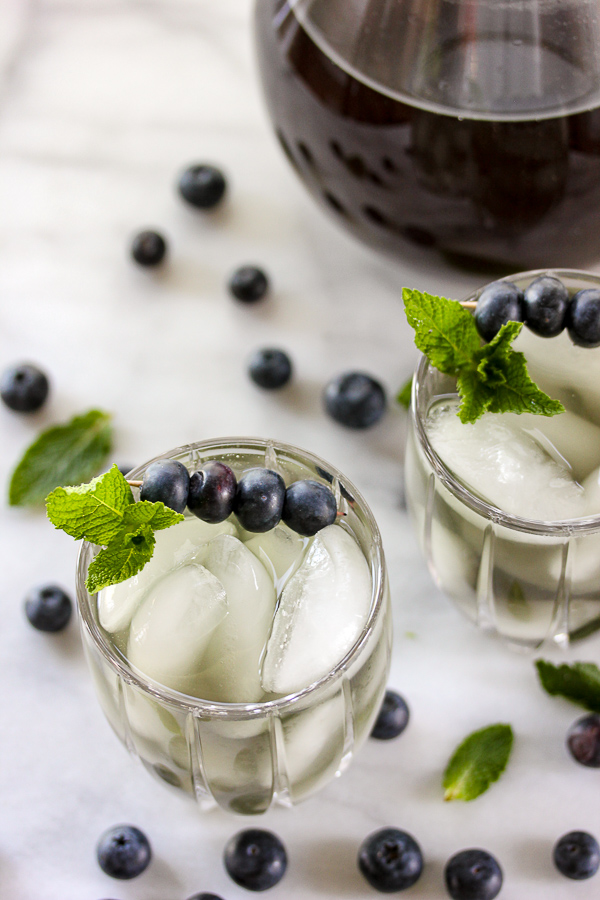 ENJOY!
Sharing this recipe at: