You don't have to have all kinds of fancy equipment in your kitchen to create delicious food, but there are certain things that I feel every kitchen needs. These are my favorite kitchen essentials.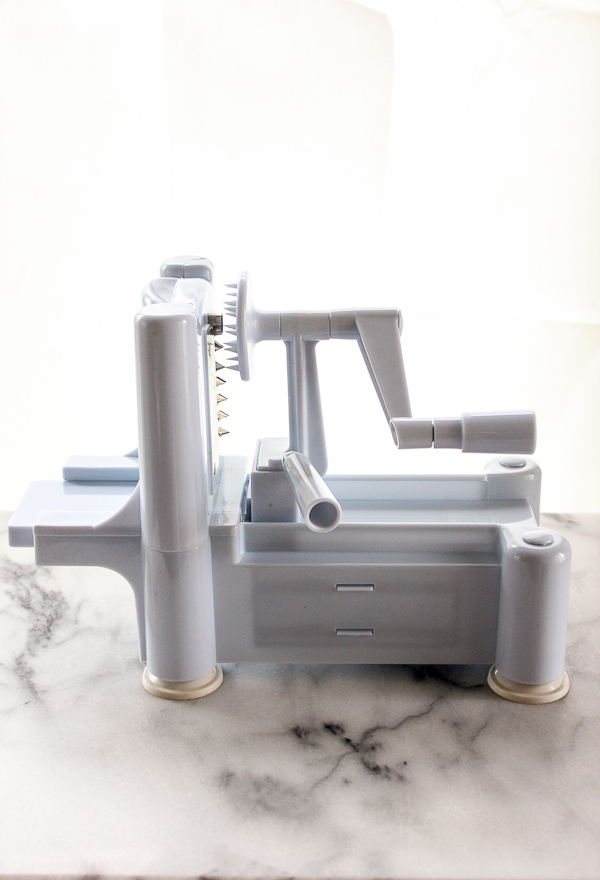 My latest obsession has to be my Spiralizer . It's a great tool to help you make quick, healthy meals. I love making zucchini noodles and with a spiralizer you can do it literally in about 1 minute. There are so many other veggies that are great to spiralize, as well, like bell peppers, sweet potatoes, cucumbers and really the list goes on. My favorite recipe to make with zucchini noodles would have to be Zucchini Noodles with Roasted Tomatoes, Chicken and Pesto and with a spiralizer, it's so easy to make in under 30 minutes.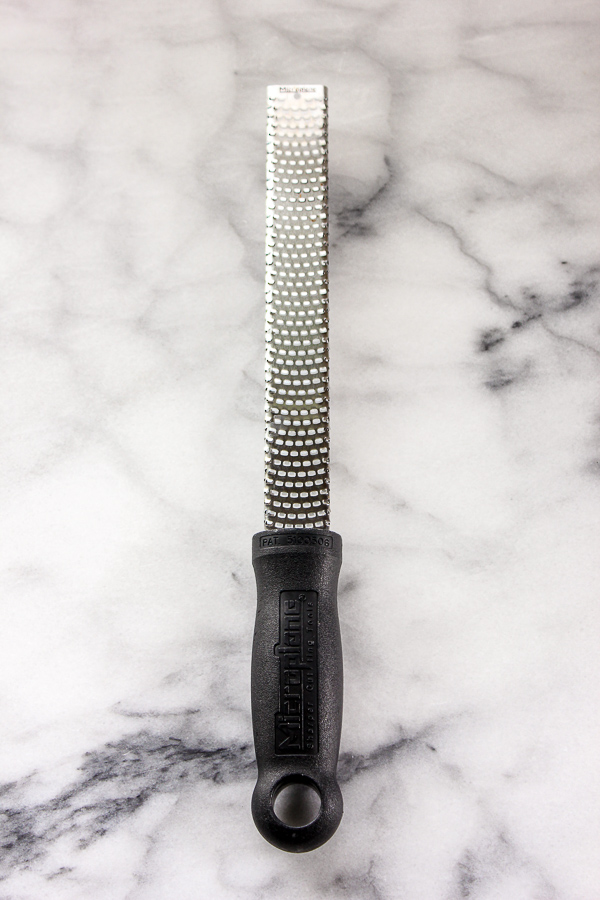 A Microplane Zester/Grater
is another must-have kitchen essential, in my opinion. It's great for zesting lemons, limes and oranges in no time. It's also great for grating garlic which is perfect when adding garlic to a recipe where want fresh garlic flavor but you don't want to bite into chunks of raw garlic, like in the dressing for Chunky Gazpacho Salad. It's also the perfect tool for grating fresh nutmeg, which tastes SOOO much better than ground nutmeg in a jar.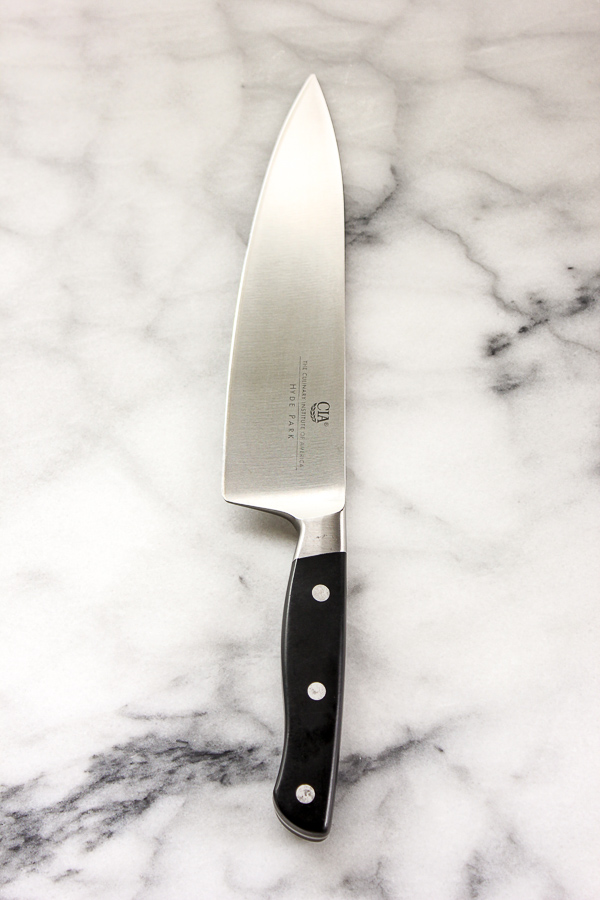 If I was on a deserted island and could only have one kitchen tool, it would, hands down, be an 8″ Chef's Knife
. It slices, it dices, it minces, it crushes, it peels, it.does.so.much. I do have several other knives, but I use my chef's knife about 95% of the time. It can handle virtually any chopping or slicing job, so I feel like it's better to invest in a quality chef's knife than to purchase a whole set of knives. Although, I will say, if you were going to add one or two more knives to your collection, I would recommend a serrated knife and a pairing knife, anything beyond that is overkill.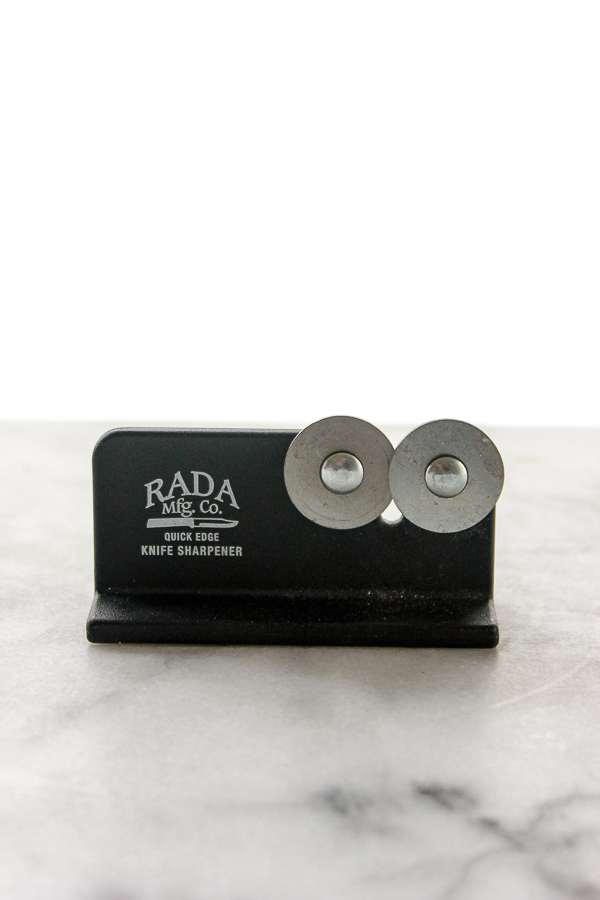 If your going to keep your knife in good working order, you MUST own a Knife Sharpener and use it often. You can buy the most expensive knife out there, but if you don't keep it sharp, it's not going to perform well and you're actually more likely to cut yourself. I like this small one, it does a great job and it takes up very little space.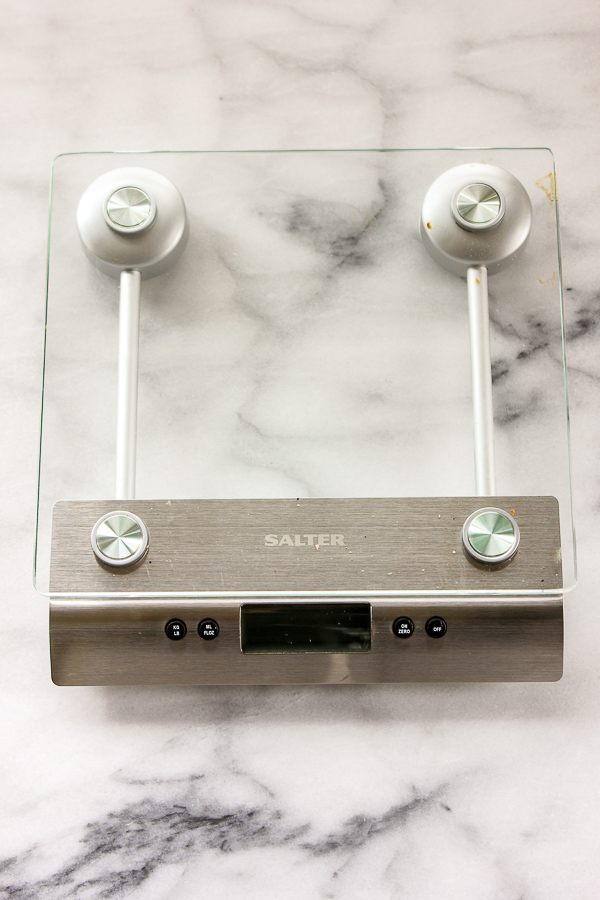 A Kitchen Scale may not seem like a necessity, but it's actually very useful and I use mine often. I frequently use it to weigh protein portions, like chicken or fish because it's easy to underestimate the size and you can end up eating 8 oz of protein, instead of the 4 oz that you intended. It's also a great tool when a recipe is written using ounces rather that than cups or teaspoons. I've often used it to weigh pasta, if a recipe calls for, say, 8 oz of dry pasta.
Overall, it's a great tool when you're trying to eat a healthy diet and you want to make sure you're controlling your portions.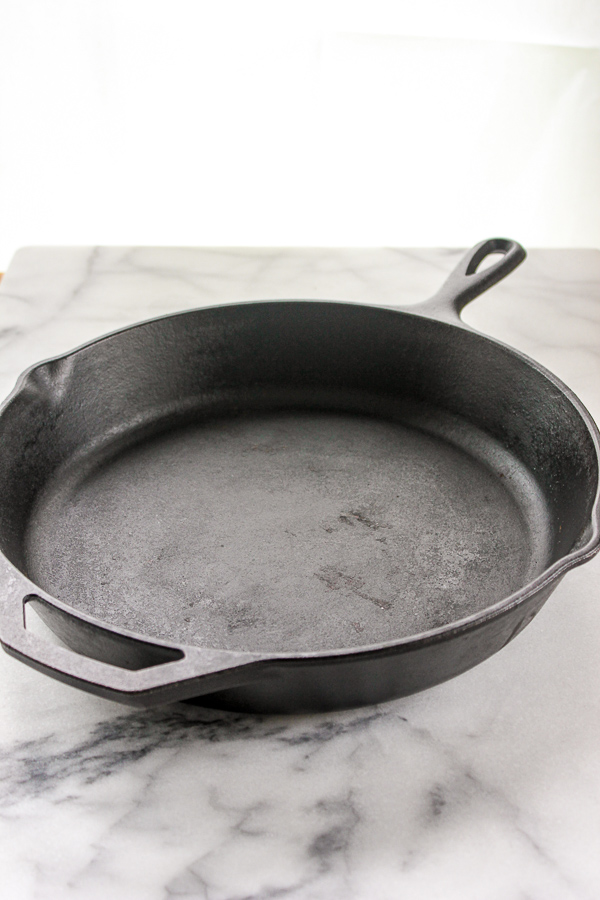 If I could own just one skillet, it would be a 12-Inch cast iron skillet
. I own a pre- seasoned Lodge skillet and I absolutely love it! It was very affordable and it handles any sautéing or frying job that you throw at it. It heats up evenly and can go from stove top to oven with no trouble. Clean up is also very easy, just use hot water and a wash cloth or scrubber. Just make sure you don't use soap on it, EVER, and that you dry it off completely. If it's not completely dry, it will rust. If properly cared for, a cast iron skillet will last forever.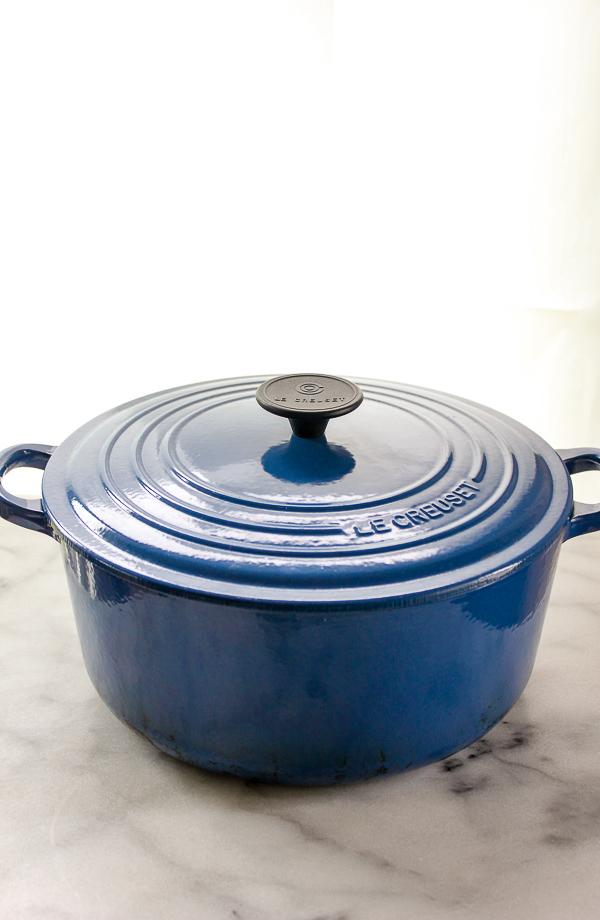 Finally, I love my Le Creuset Enameled Cast-Iron 5-1/2-Quart Round Dutch Oven
. It is a bit of a splurge, but it is a quality product and has so much versatility. It works great for making soups and stews as well as braising meats, like Braised Lamb Osso Buco. It can also be used to boil pasta, deep fry or make homemade stock. I feel like if you owned this dutch oven and a cast iron skillet, the only other pan you would really need would be a 2 quart sauce pan.
If you're interested in purchasing any of these items for your kitchen, click on any of the product links to go to Amazon. I will receive a small commission for anything that you purchase.
Shared at these parties: