You'll want a pitcher of Summer mojito water in your fridge at all times. An infusion of fresh mint and lime make plain old water so much tastier.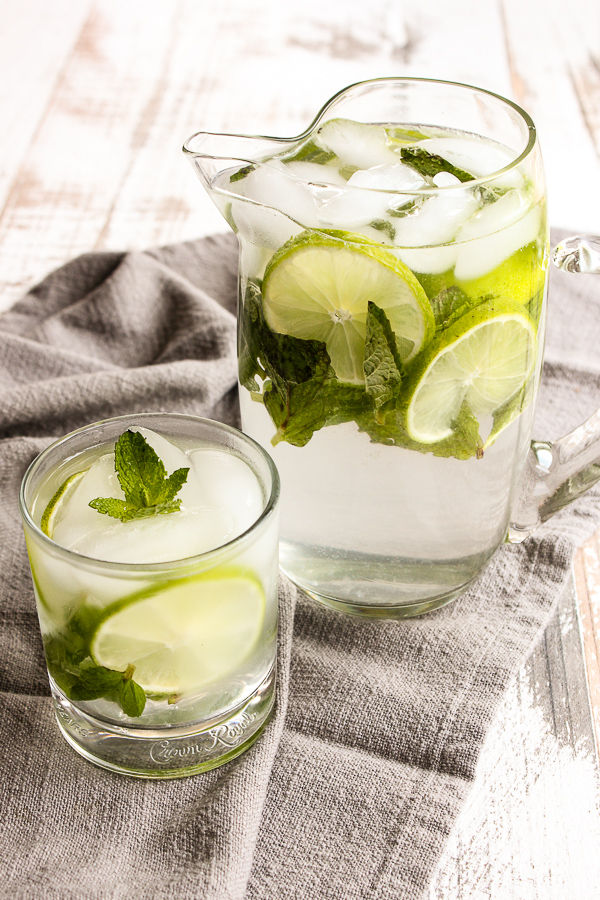 Can you believe it's already August? Where does the summer go?? I always start to feel a little panic when we get to this point in the summer. I'm definitely a warm weather girl and I don't look forward to cold weather. But, it is what it is and so I'm trying to savor these last days of summer and spend as much time outside as I can.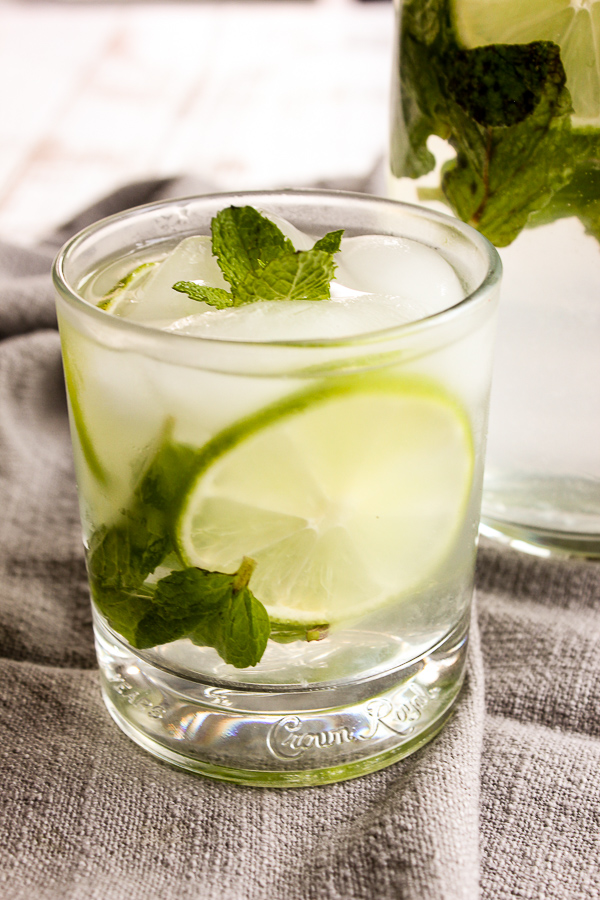 I'm also currently savoring summer mojito water. I mean, when the temperature goes up, you need to make sure you're staying hydrated and let's be honest…..plain water is boring. So I figured, why not take the ingredients that make a mojito so tasty, fresh mint and lime, and infuse some plain old H2O with those awesome fresh flavors.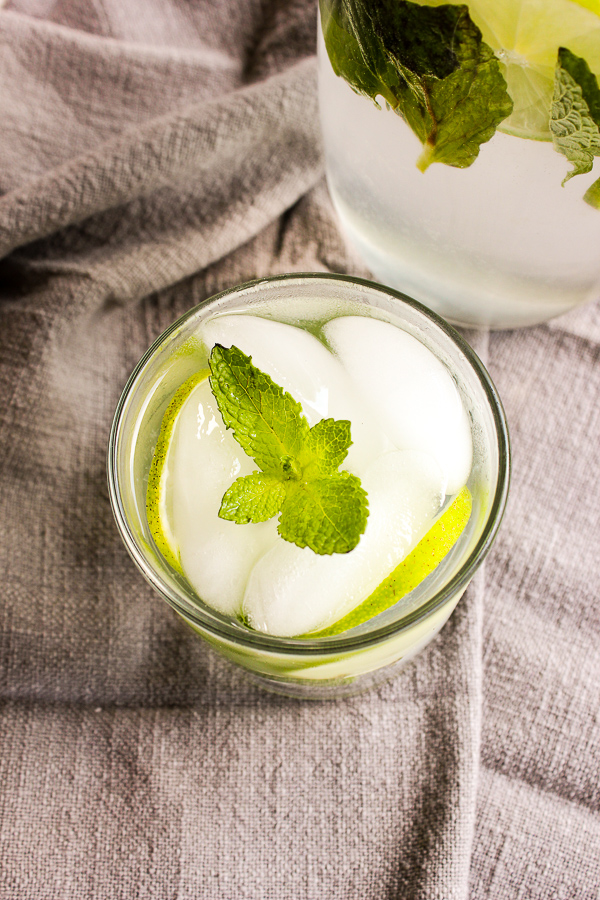 Summer mojito water would be so delicious and refreshing to serve at one of your late summer backyard barbecues or picnics. But I warn you, you'll want to make it by the gallon, because you won't be able to get enough of it.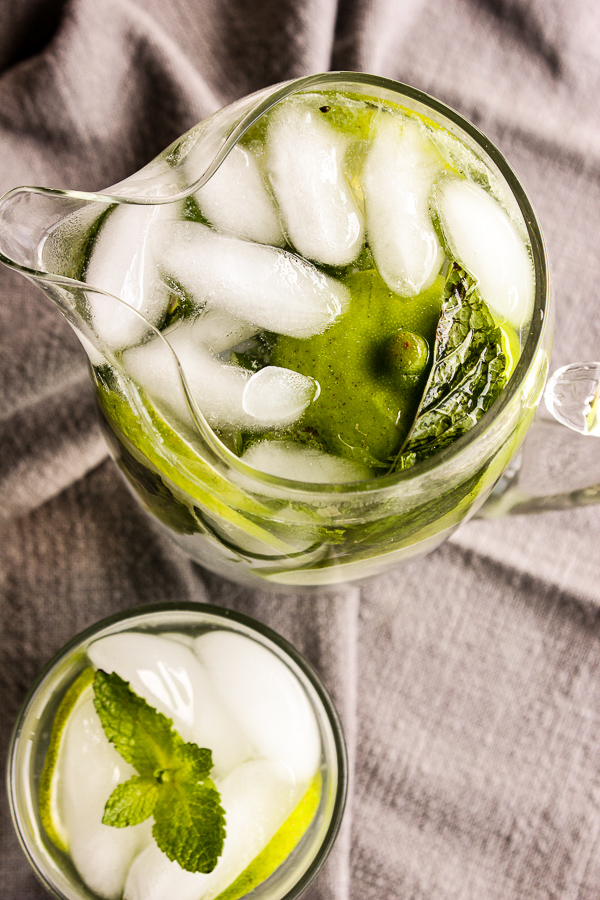 Yield: 8
Summer Mojito Water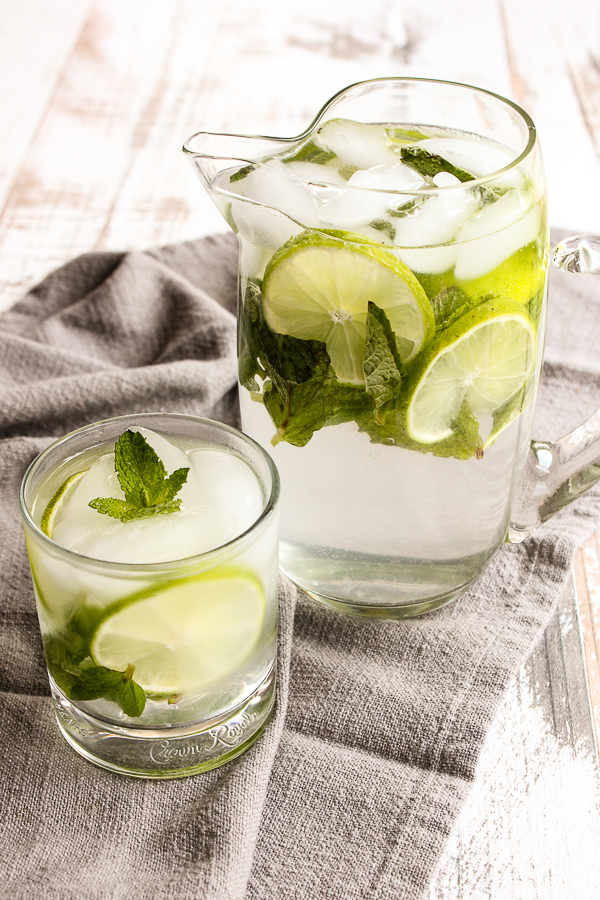 Prep Time 5 minutes

Total Time 5 minutes
Ingredients
1 lime, plus more for serving
1/2 cup fresh mint leaves, plus more for garnish
2 quarts water
ice
Instructions
Cut 1 lime in half.
Squeeze juice into a 2 quart pitcher.
Add the cut lime and the 1/2 cup mint to the pitcher.
Muddle with the back of a wooden spoon to release the flavor of the mint.
Fill pitcher with water and ice.
Allow the water to sit for a few minutes to allow the flavor to develop.
To serve, fill glasses with ice, lime slices and additional mint leaves.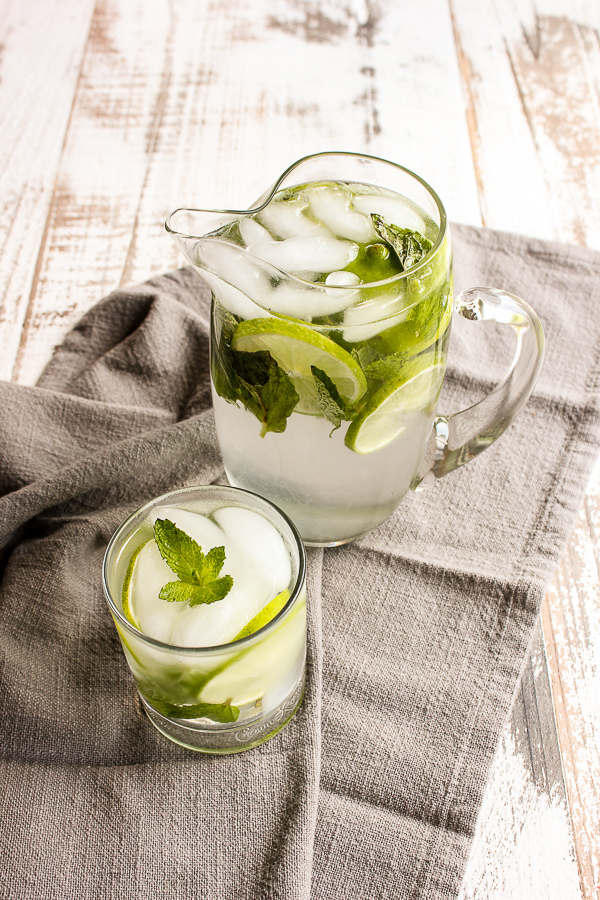 ENJOY!