Yes, folks, that's right, banana bread quinoa breakfast bowls and you're going to want one for breakfast, trust me. It's totally and completely heathy and it tastes like banana bread. I'd say that's a breakfast win!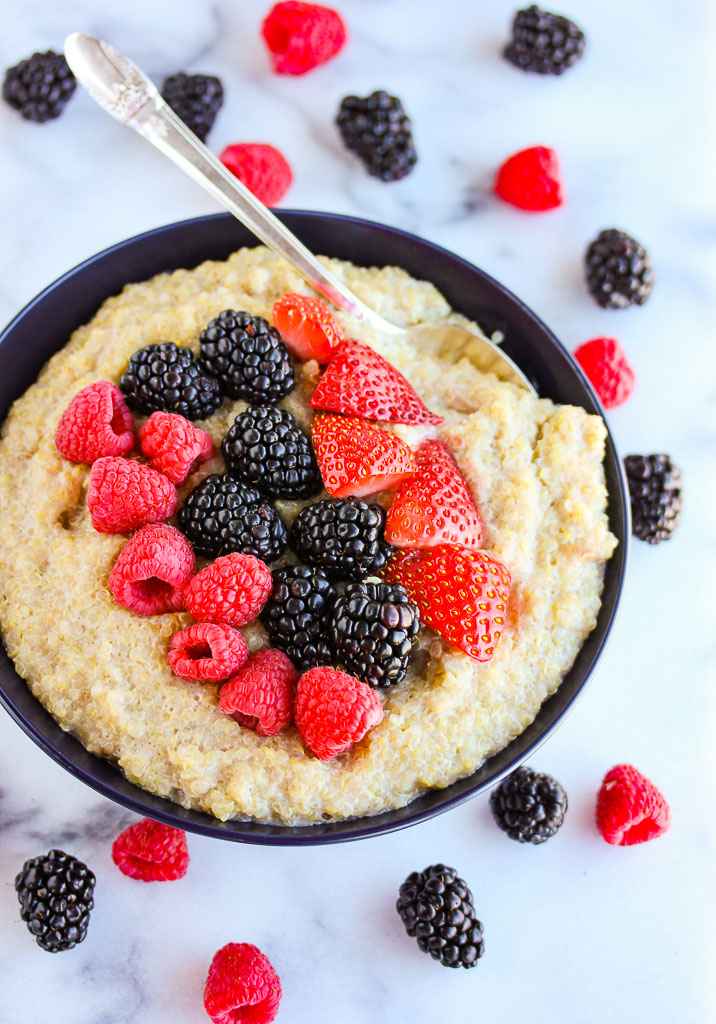 These hearty and healthy bowls are so easy to make and they'll keep you satisfied until lunch. Instead of cooking the quinoa in water, I cooked it in almond milk which gives it more of a creamy texture. A touch of maple syrup helps to sweeten things up and a ripe banana, of course, gives it the delicious banana bread flavor. Top all of this off with a big handful of juicy, sweet berries and you have one tasty breakfast you can really get excited about!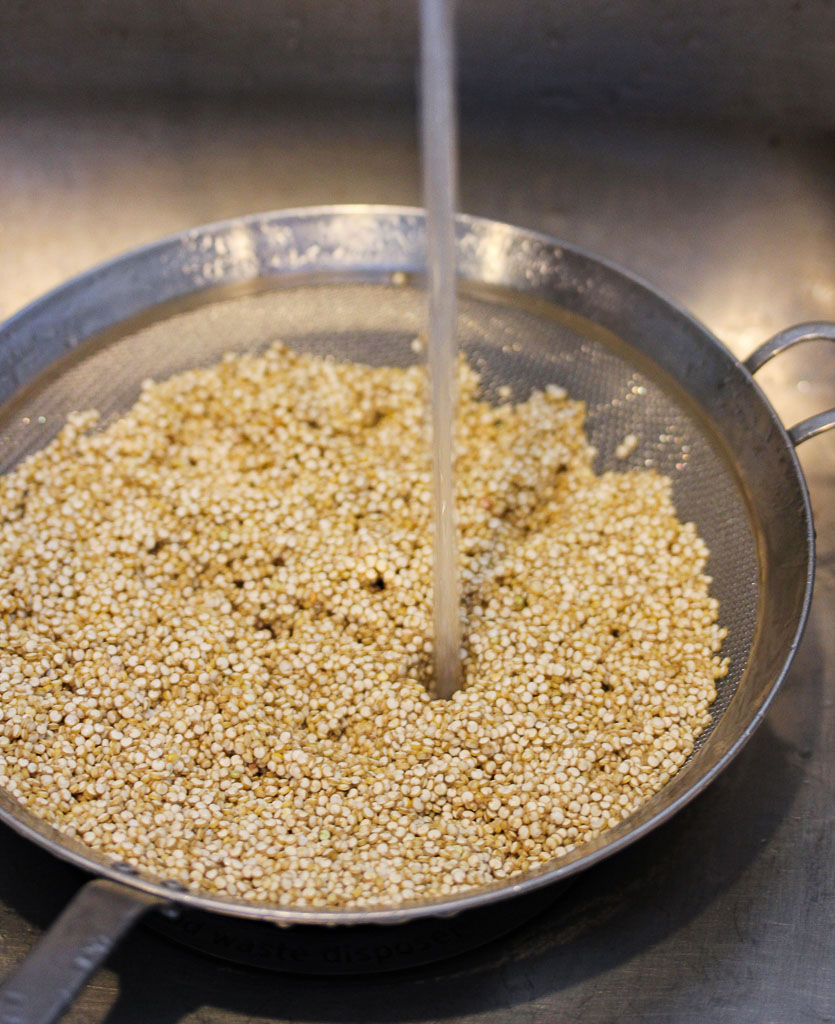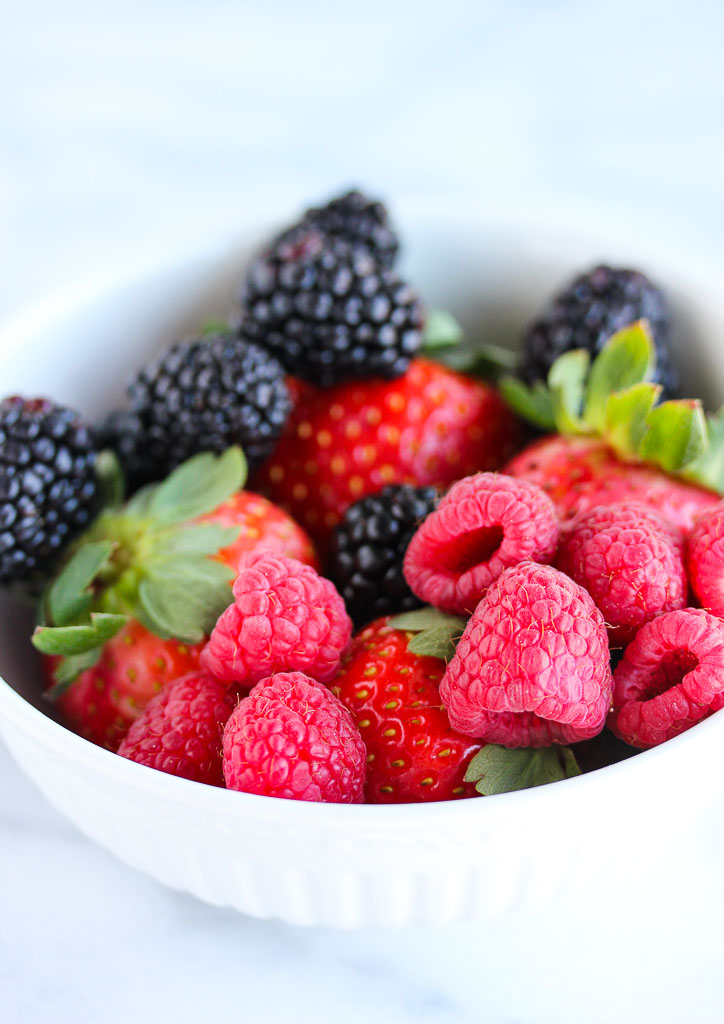 The recipe for these banana bread quinoa breakfast bowls makes four generous servings and it reheats beautifully. If you've got a lot of hungry people in the morning, you can easily double this recipe and have breakfast all week. To reheat, stir in a splash of almond milk to loose it up and pop it into the microwave for a couple of minutes. Breakfast in no time.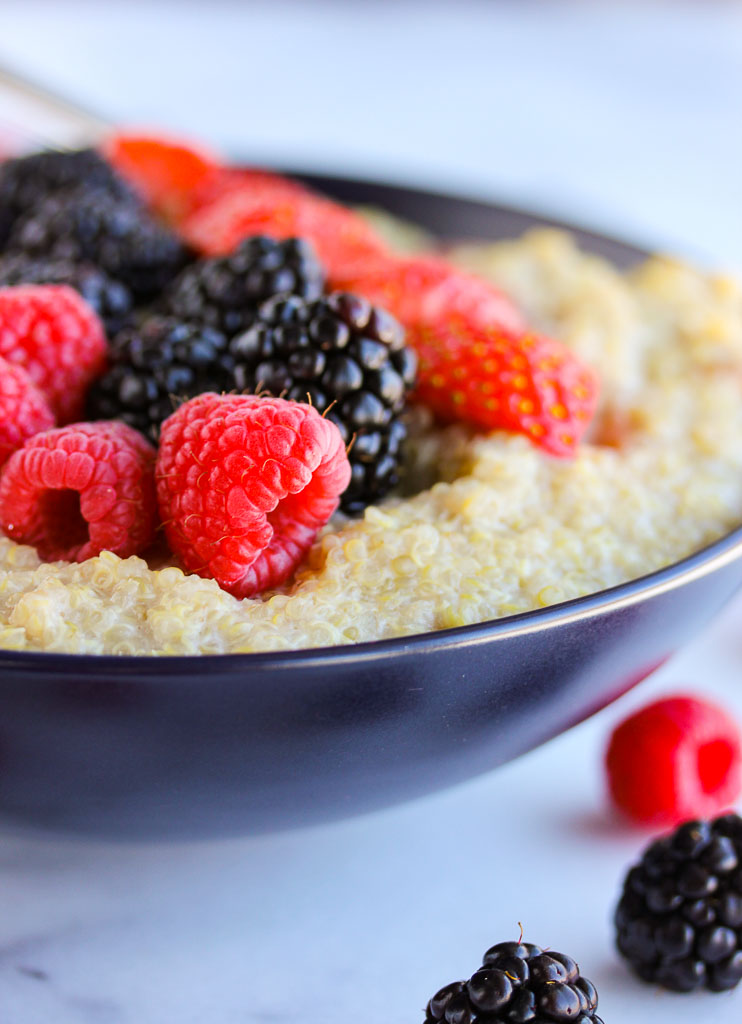 Yield: 4
Banana Bread Quinoa Breakfast Bowls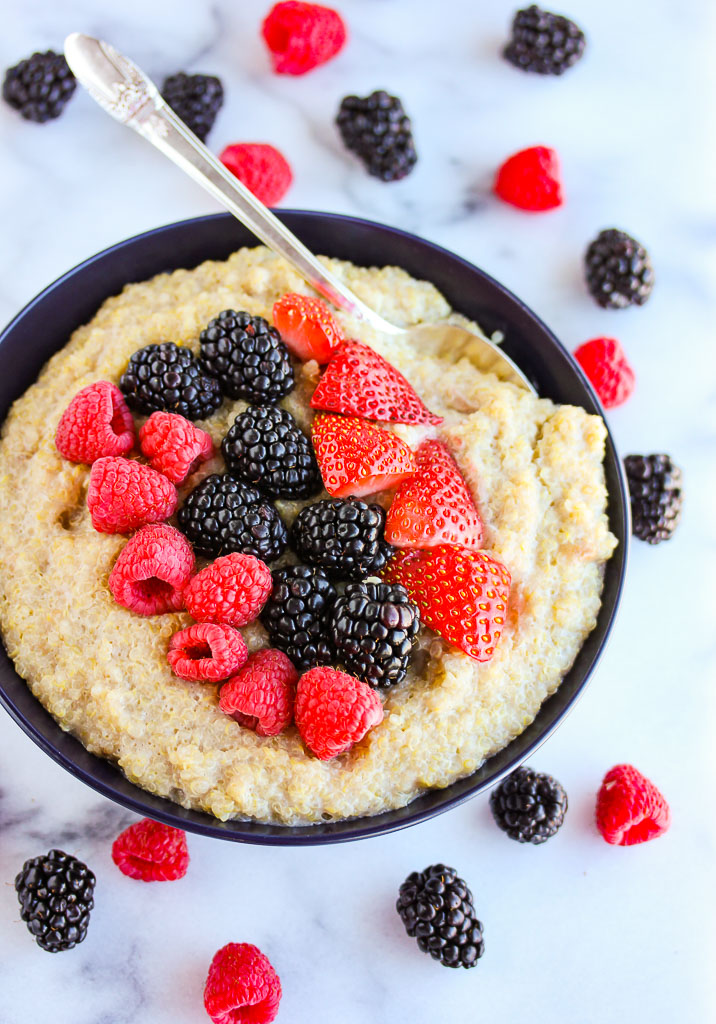 Ingredients
1 cup quinoa, rinsed
2 cups unsweetened vanilla almond milk
2 tbsp maple syrup
1 tsp vanilla
1 very ripe banana, mashed
assorted berries for topping
Instructions
Combine quinoa, almond milk, maple syrup and vanilla in a medium sauce pan.
Bring mixture to a boil.
Reduce heat to simmer and cover.
Cook for 15-18 minutes, until liquid is almost all absorbed and quinoa is tender.
Stir in mashed banana.
Top with berries and enjoy.
Notes
You don't want the liquid be completely absorbed because that will make the quinoa sticky.
To reheat leftovers, stir in a little more almond milk and reheat in the microwave.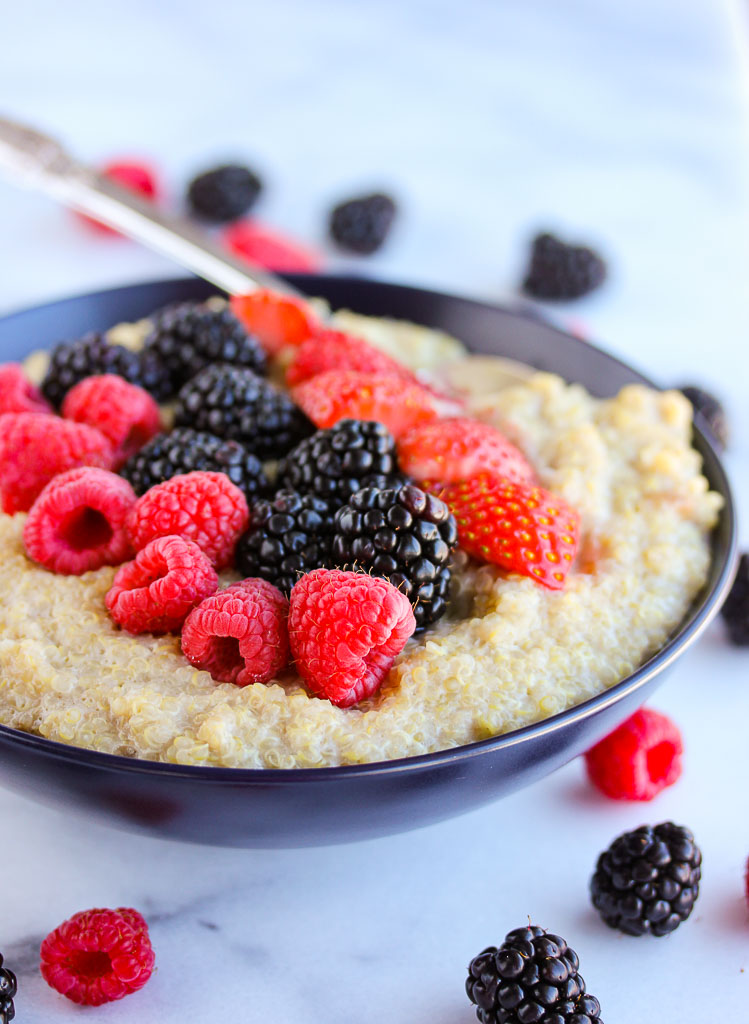 ENJOY!
Shared at: