Balsamic glazed roasted brussels sprouts are a deliciously flavorful side dish that's ready in under 30 minutes. Making them perfect for either weeknight or holiday dinners.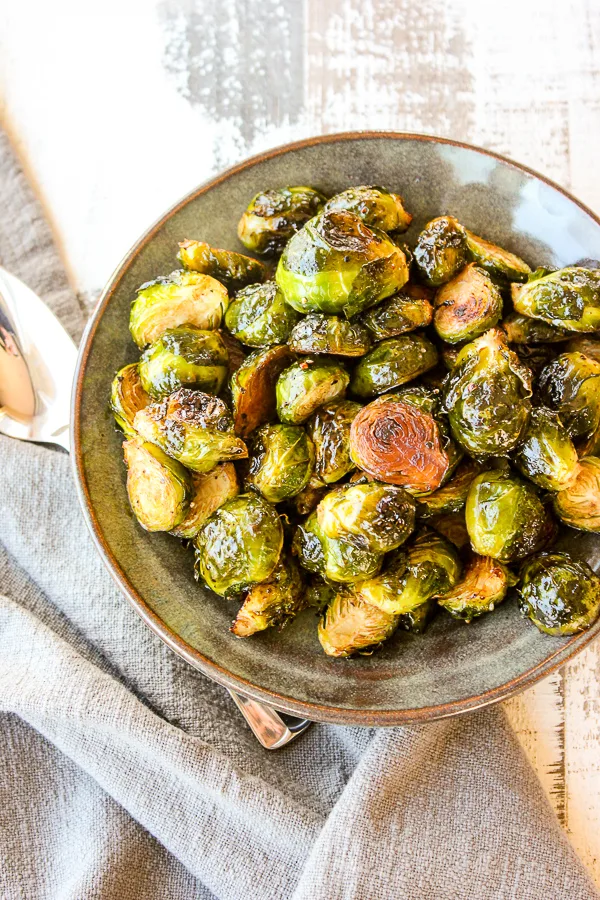 For the longest time, I was afraid of brussels sprouts. I just thought I wouldn't like them because I thought they had a really strong flavor. The funny thing is, I'd never tried them, so how could I really know that I didn't like them? Finally, over time, I sampled them here and there and discovered that when they're well prepared, they're actually quite tasty and delicious.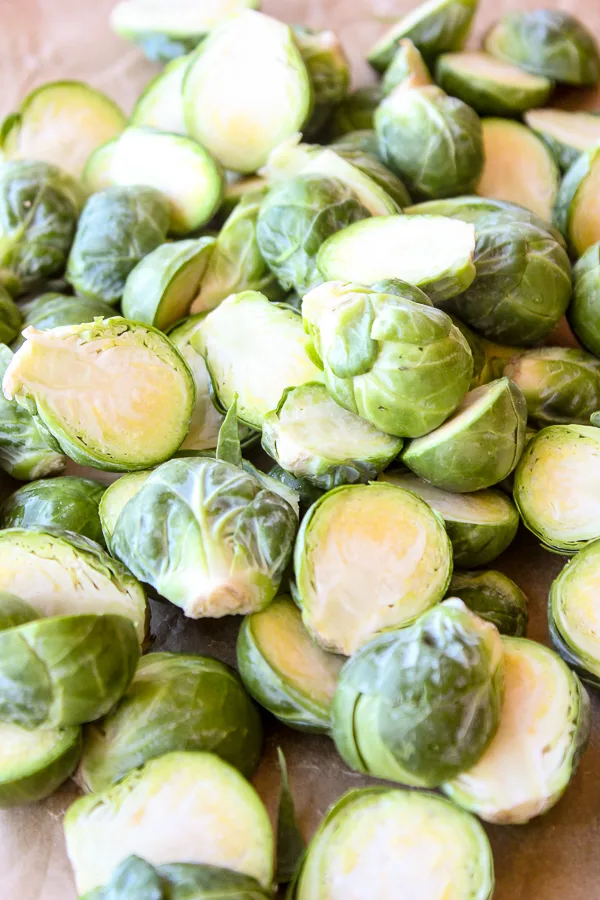 I think the best ways to prepare brussels sprouts is to either saute, grill or roast them. When prepared one of these ways, they get nice and caramelized and a delicious flavor comes out and there is no unpleasant strong flavor. They are just….YUM!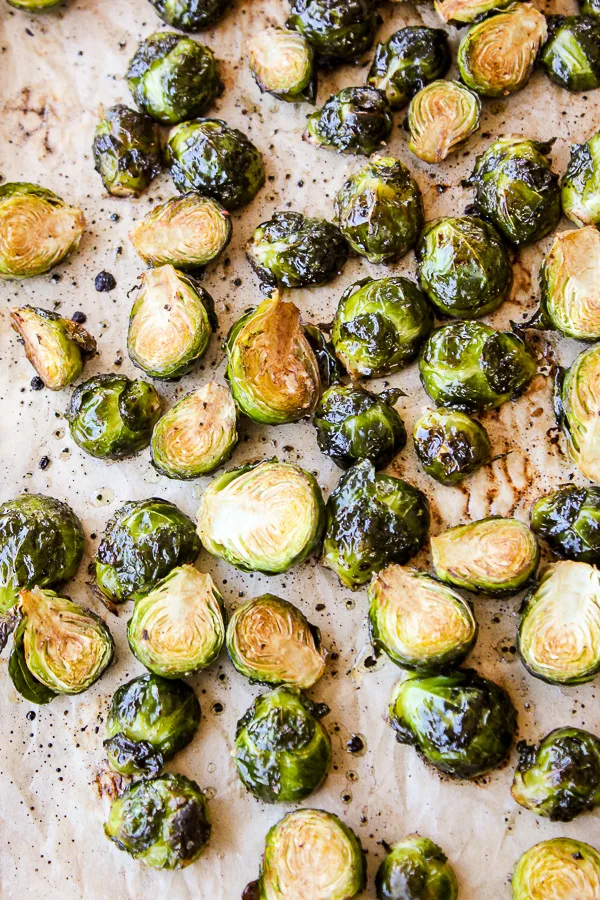 Today I bring you roasted brussels sprouts and I've taken them to another level by tossing them will some quality aged balsamic vinegar. When you add in the balsamic, they get super caramelized and taste absolutely amazing! They're also so easy to make. Just toss them with some oil and the vinegar, salt and pepper. Then you let the oven do its thing and in about 15 minutes or so, you have a delicious veggie to go with your dinner!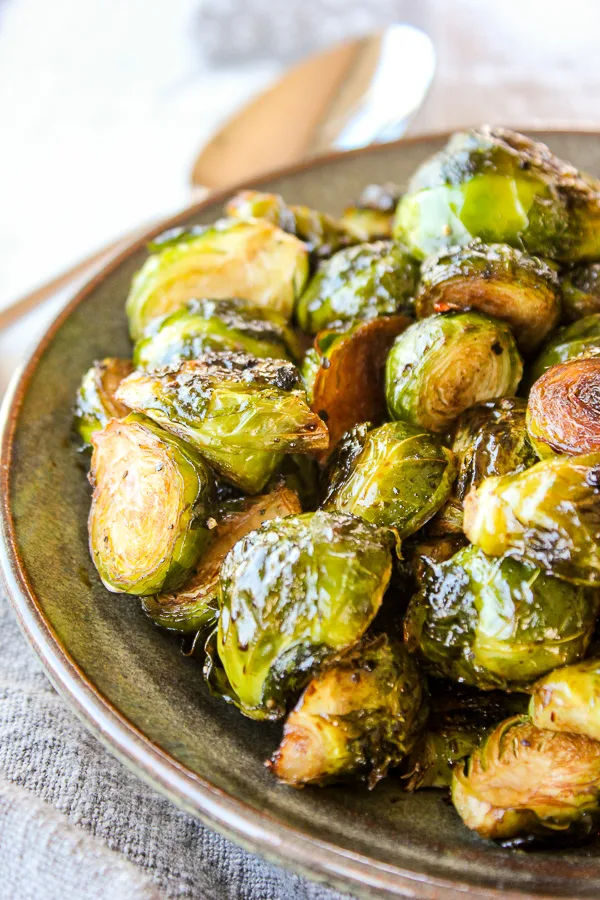 Yield: 6
Balsamic Glazed Roasted Brussels Sprouts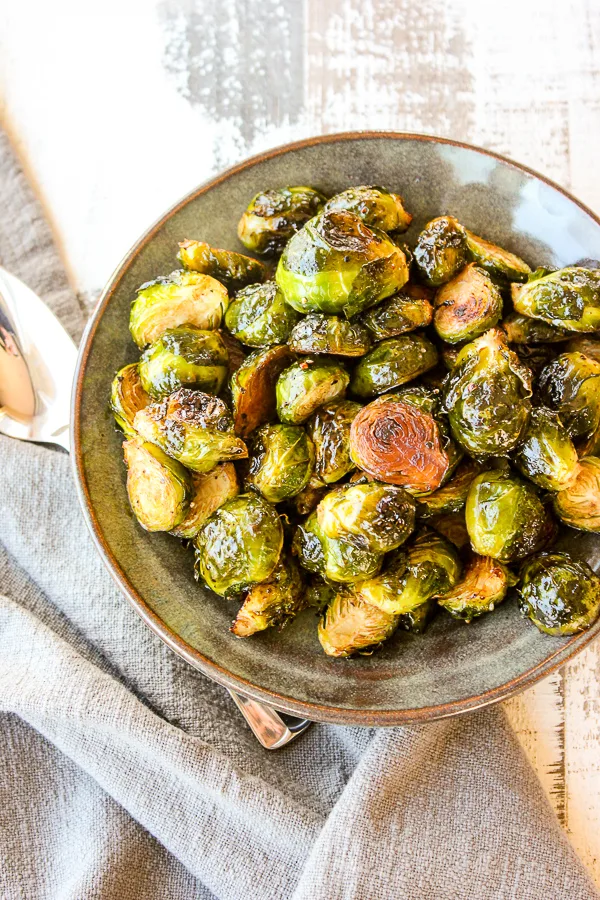 Ingredients
1 lb fresh brussels sprouts
1 tbsp olive oil
1 tbsp aged balsamic vinegar
salt
pepper
Instructions
Preheat oven to 425 degrees.
Cut brussels sprouts in half, lengthwise.
Toss with olive oil and balsamic, until well coated.
Spread in a single layer on a baking sheet lined with parchment paper.
Season with salt and pepper.
Roast in preheated oven for 15-18 minutes, until carmelized and browned.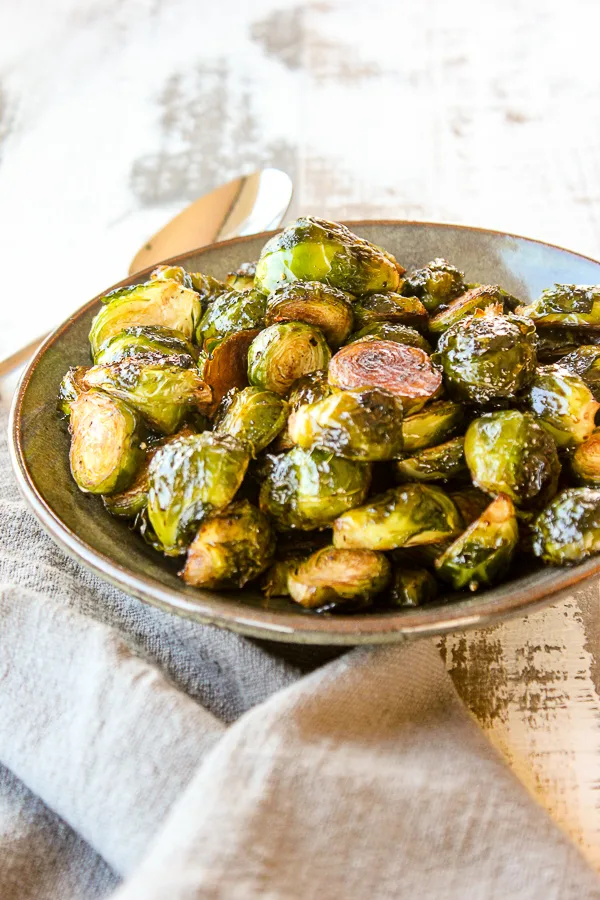 ENJOY!