Ok, I admit it….I've become a chicken stock snob. I used to be fine with buying the canned broth, then I moved up to stock in a box. Then, one crazy day I decided to try making my own and since then, I try to always have homemade stock on hand. It pains me when I run out and have to go the store for the pre-made stuff. It's not that stock in a box is so terrible, it actually can taste pretty good. But it can have a fairly high sodium level and it's not cheap. A quart size box can cost upwards of $3.00. Making your own costs next to nothing, you control how much salt goes into it, it tastes really good…..and it's not that hard to make.
Homemade chicken stock is really cheap to make because the main ingredient is something that you'd normally throw away, chicken bones and the scraps of meat and skin. The other basic ingredients are water and vegetables. Water of course is free and it's a good way to use up your vegetables that are a little past their prime. Now, I don't mean they're going moldy, they're just not the ones that you'd use for a crudite' platter. So anytime I roast a chicken, I put the bones and leftover scraps in the freezer so I'll be ready to go the next time I need stock (If you never roast your own chicken but you buy rotisserie chicken, you could use the bones from that).
Making chicken stock does not require a lot of hands on time either. Basically, you throw your ingredients into a big pot (the bigger the better, because that means more stock) and let it simmer for several hours. Then you put it in the refridgerator to cool it off and let the fat congeal (I usually leave it in overnight). Finally, you strain it, put it in containers and freeze it. Then you've got plenty of stock on hand for making soups and sauces.
Homemade Chicken Stock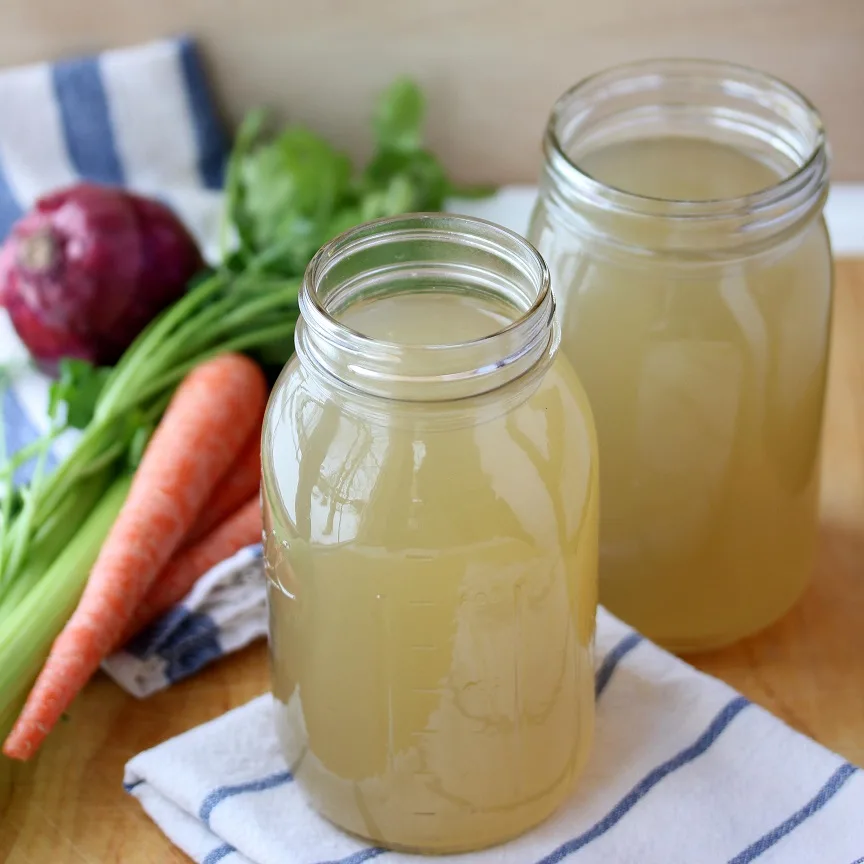 The amount of ingredients will vary based on the size of your pot. I use a gigantic 16 quart pot. So if you're using an 8 quart pot, you'd use the smallest amount that I list.
bones and scraps from 1 to 2 chickens (I put them in the pot still frozen)

2 to 4 large stalks of celery, broken into large pieces

2 to 3 whole carrots, cut into chunks (I didn't have any, so I used up some baby carrots)

1 to 2 onions, quartered

a handful of parsley

1 tbsp peppercorns

1 to 2 tsp salt (I purposely don't put much salt in. I prefer to add the salt when I use it in a recipe)

enough water to cover the chicken and vegetables, about 2 to 3 inches from the top of the pot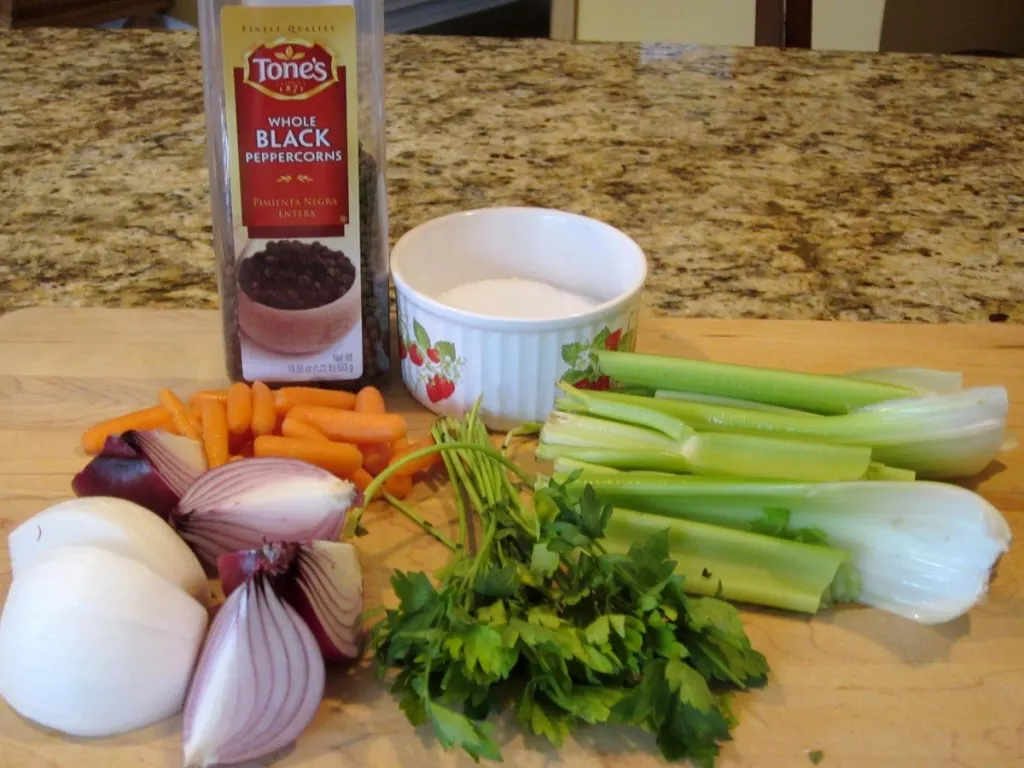 Put chicken and vegetables in your pot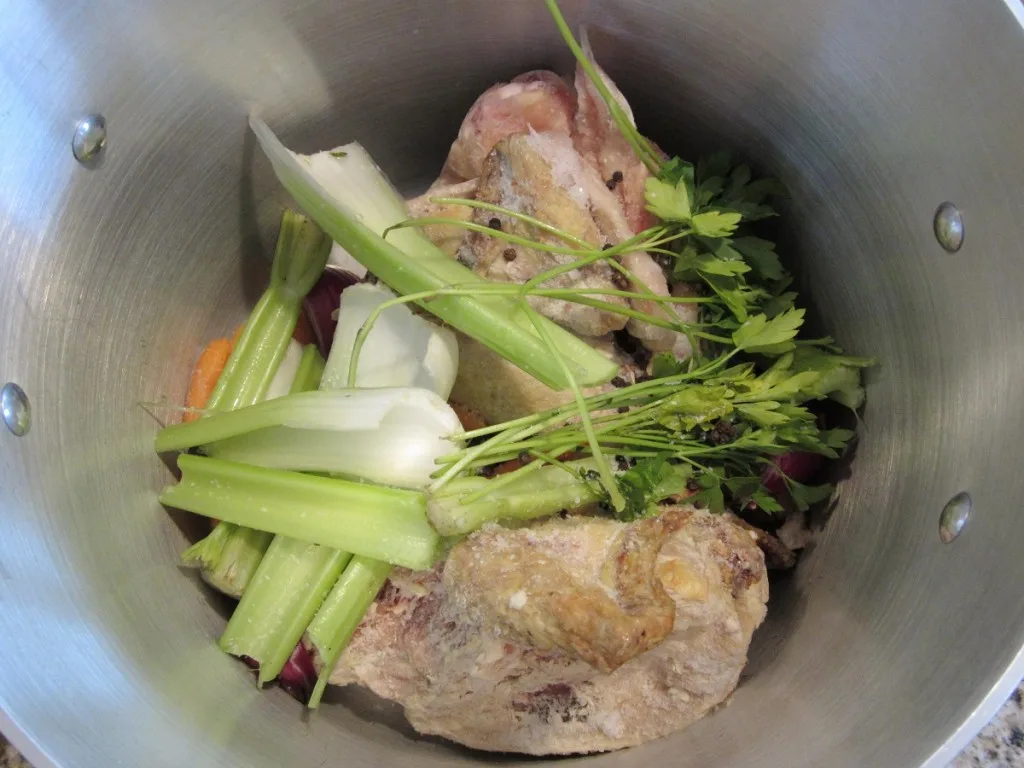 Then fill your pot with water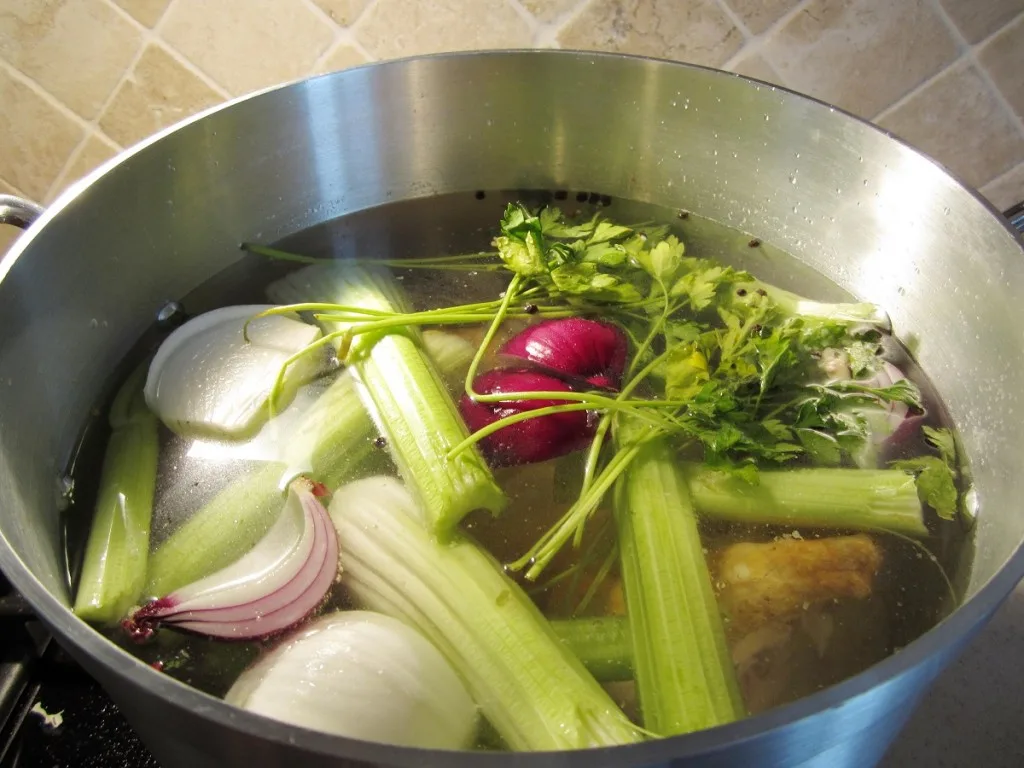 Cover pot and heat over high heat until it comes to a boil, reduce heat to a simmer, move cover off a bit so that steam can escape and simmer for 3 hours.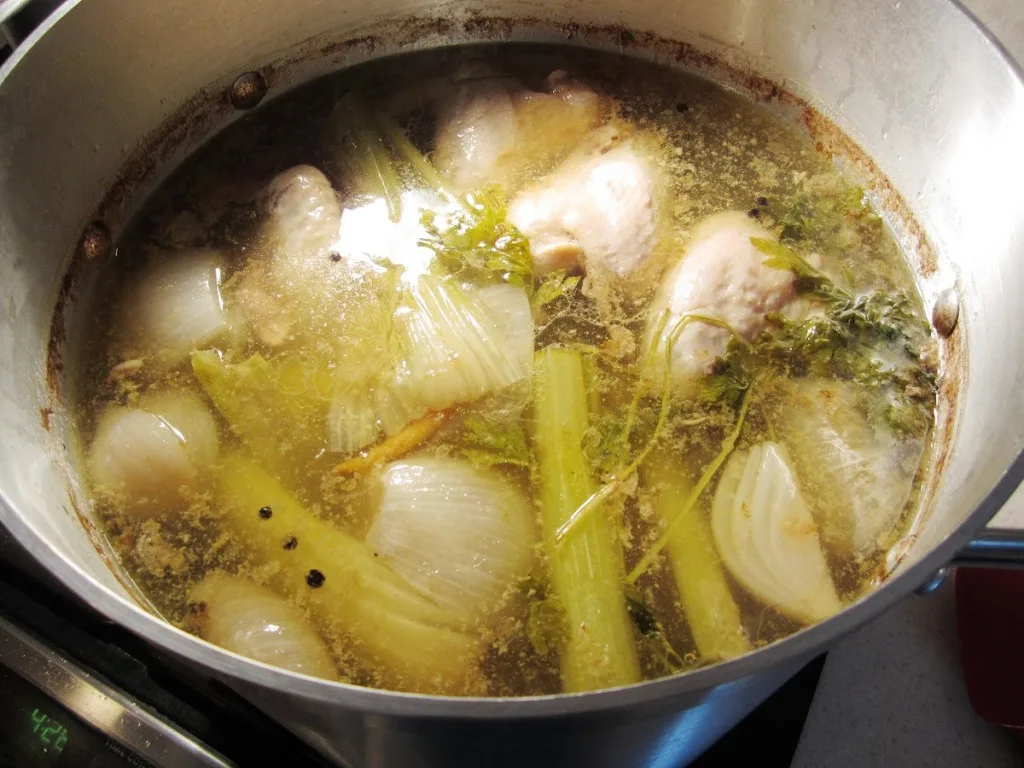 Remove from heat and let cool slightly. Remove as much of the chicken and vegetables as you can with tongs or a scoop. Put in the refrigerator for several hours or overnight, until fully chilled and fat has congealed on top.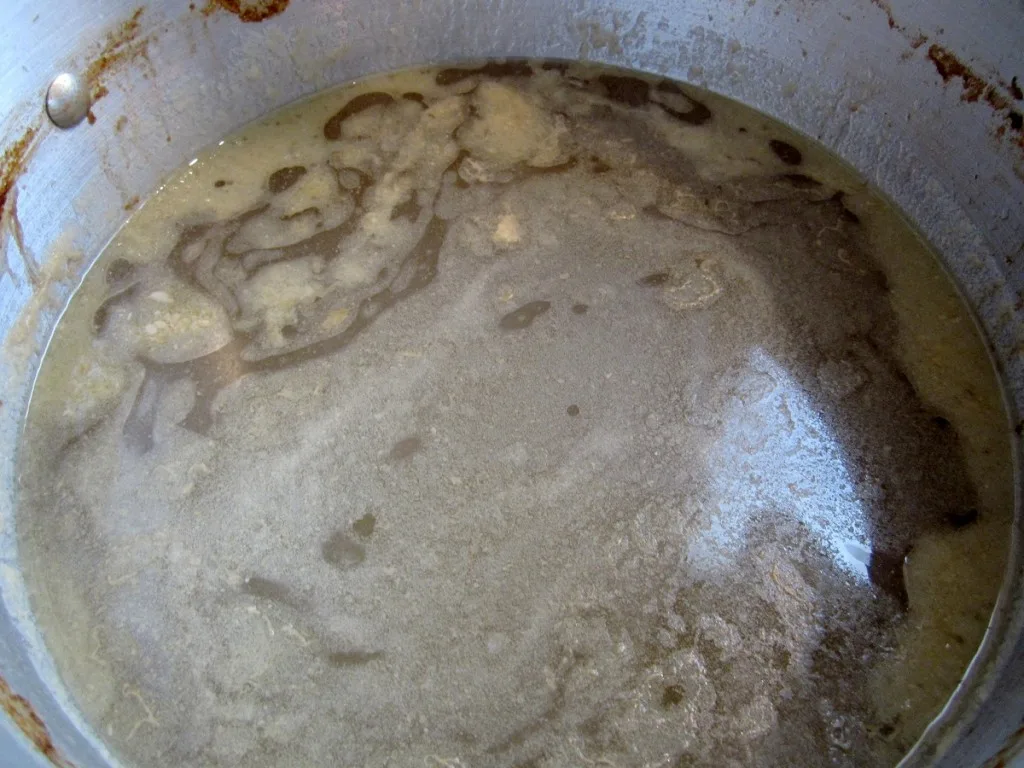 Skim off as much of the fat as you can.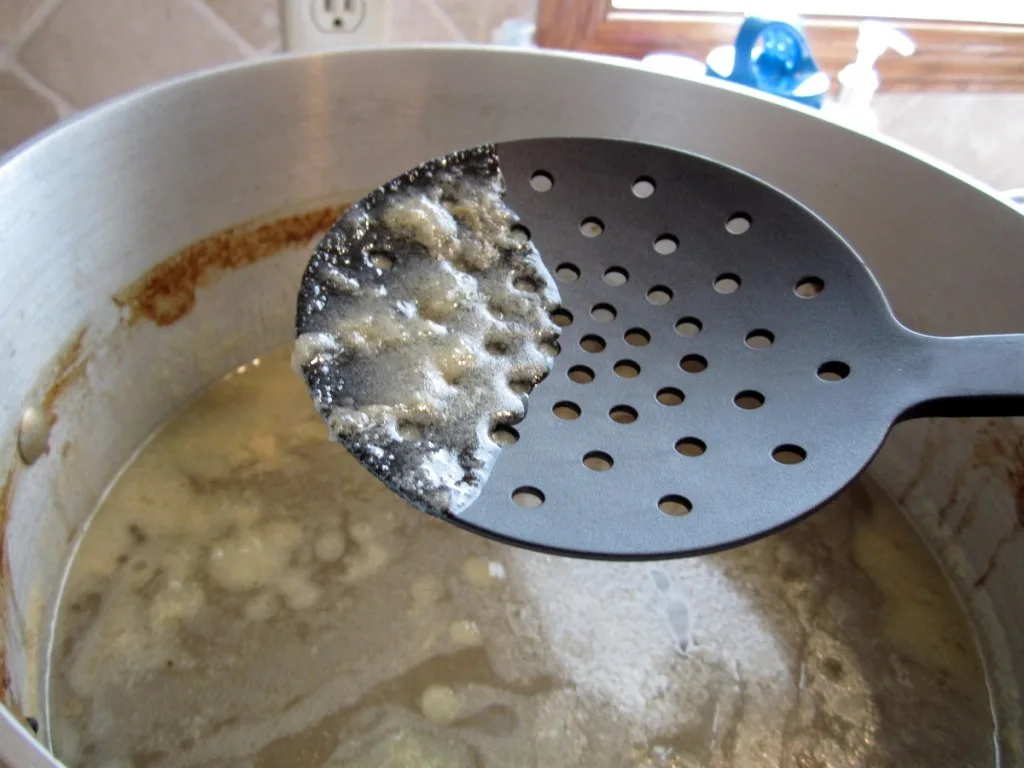 Then take a clean kitchen towel, a colander and a large bowl. Line the colander with the kitchen towel and place in the bowl.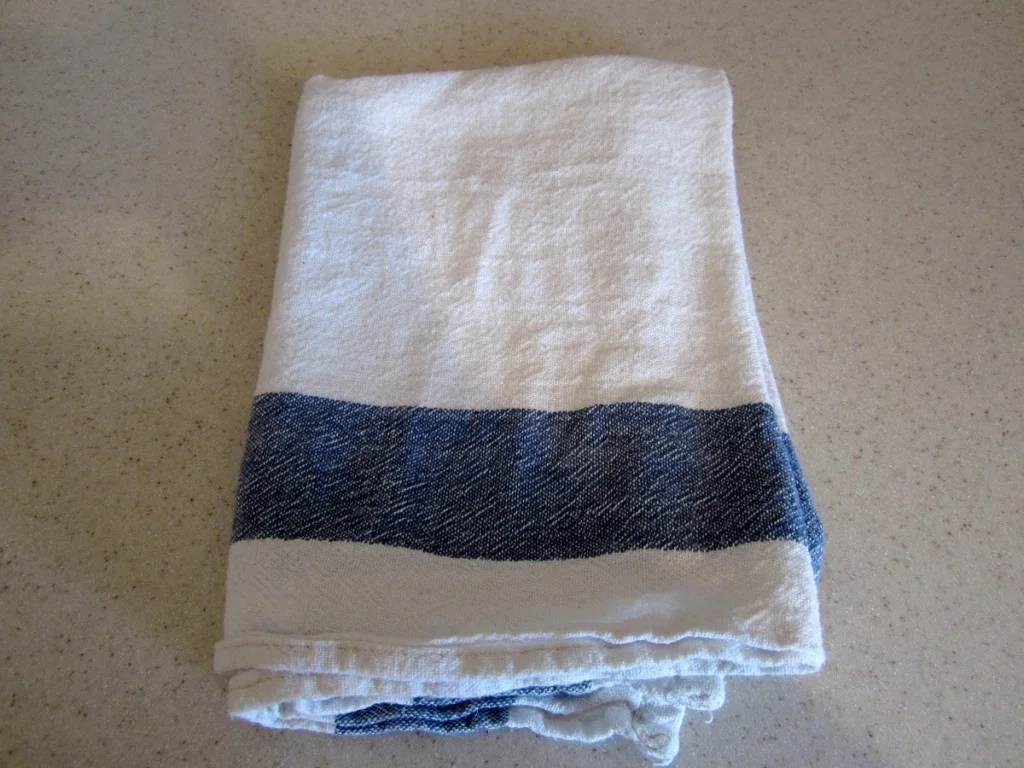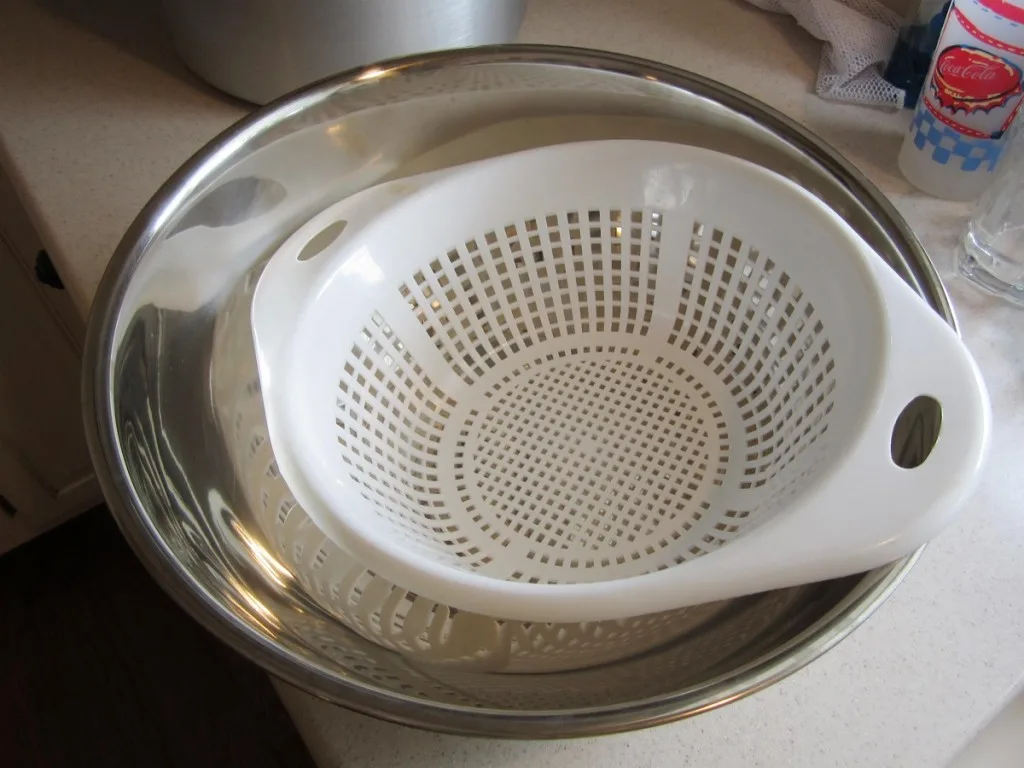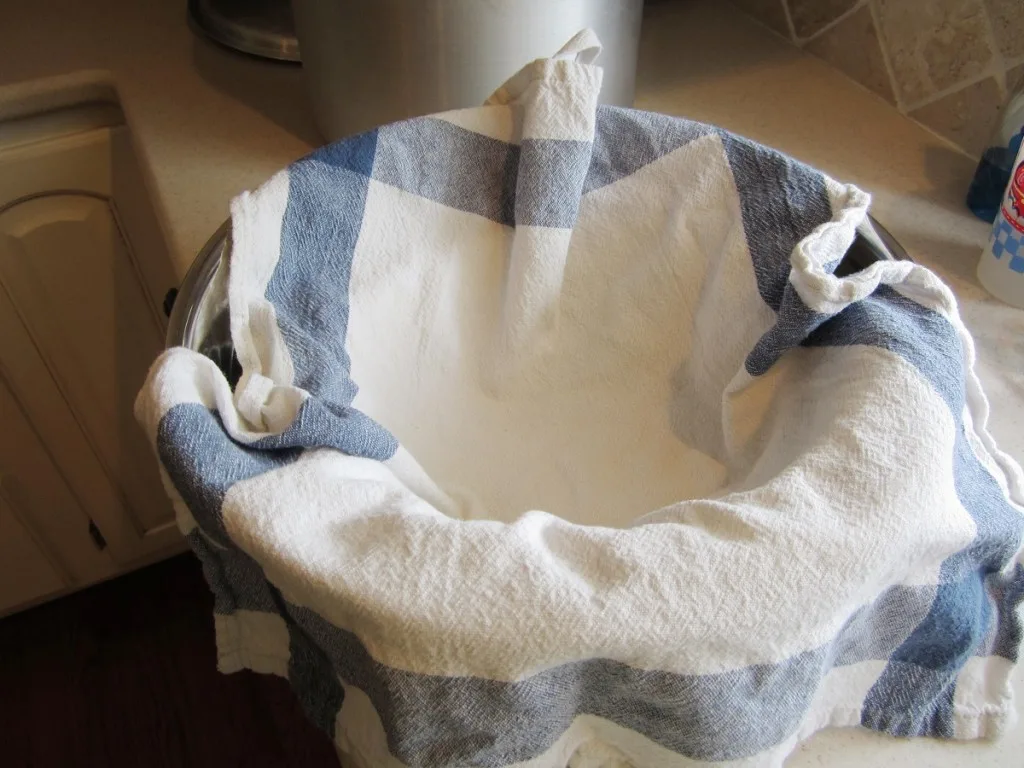 Then ladle the broth into the cloth. The cloth is going to strain out any solids that are in the stock.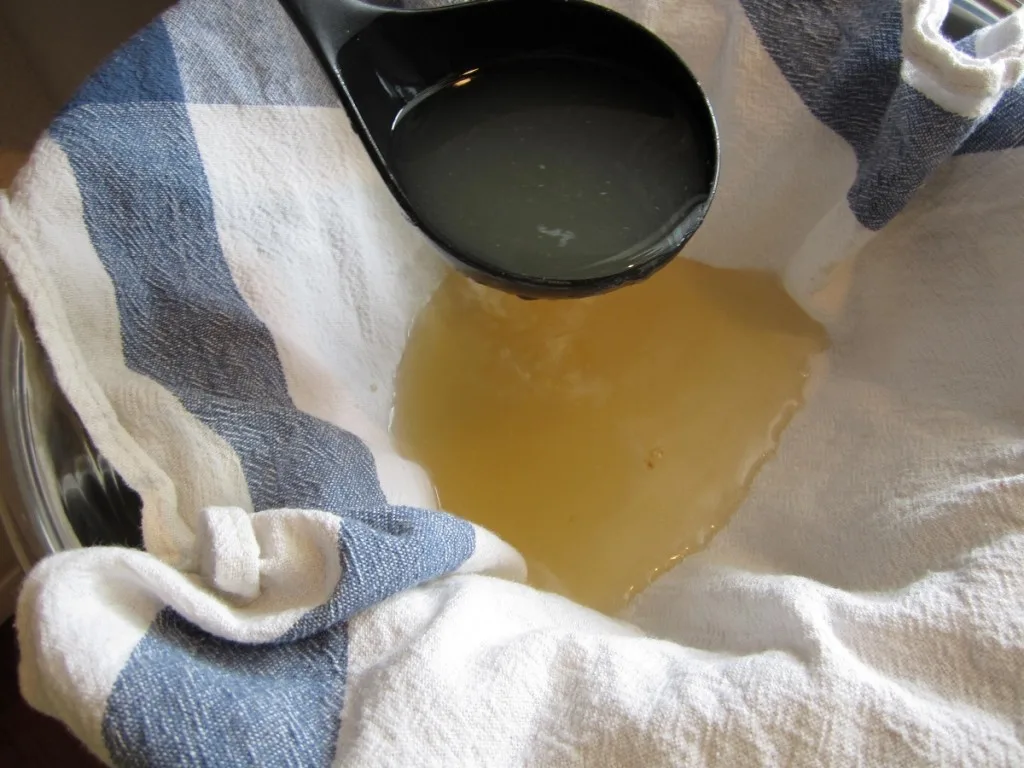 You will then have a nice clear stock.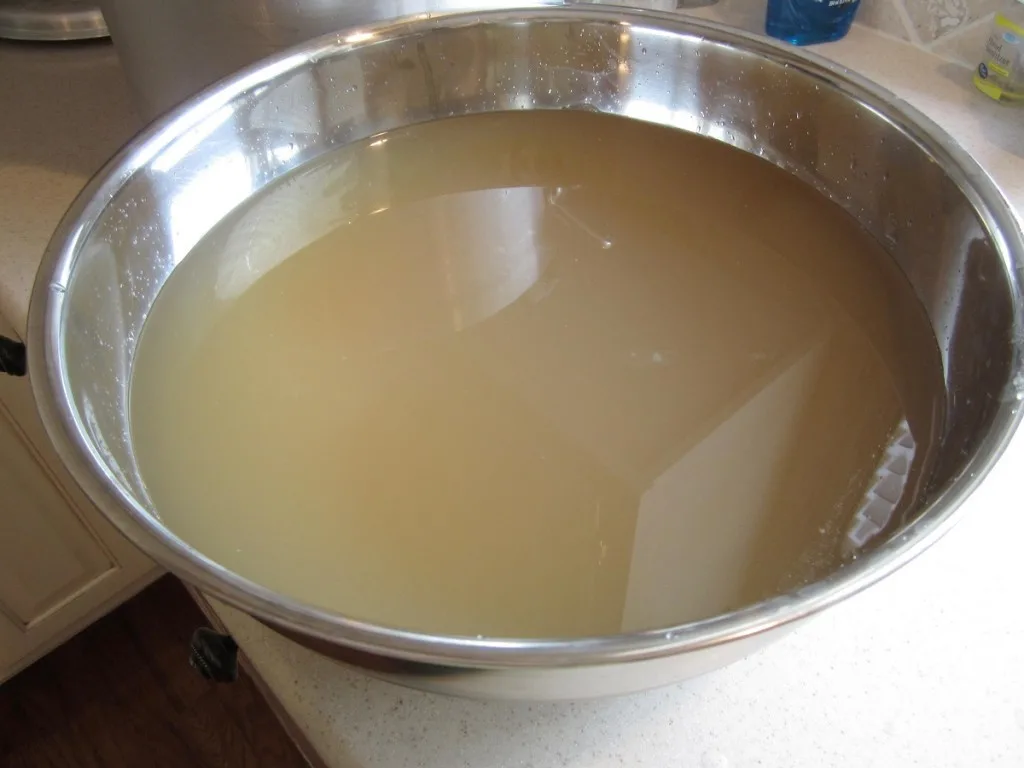 Ladle into freezer containers. I like to put the stock in a combination of 2 and 4 cup containers. My 16 quart pot yielded me 9 quarts of stock.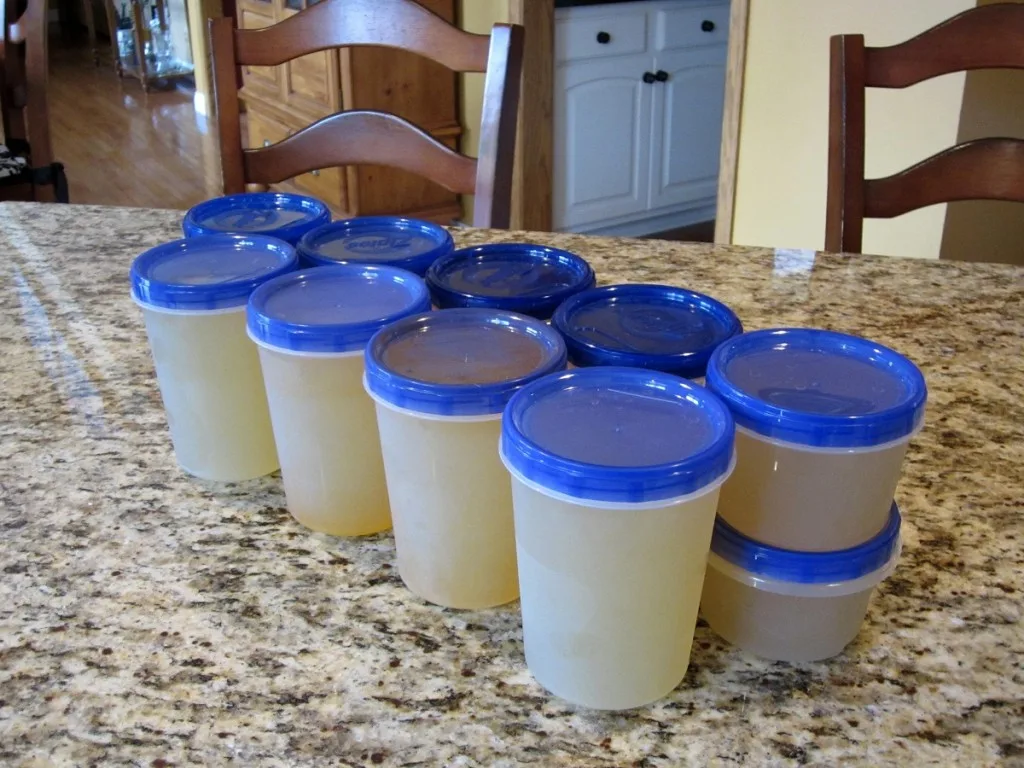 Isn't that beautiful? I hope you all give this a try. It's really worth the effort!!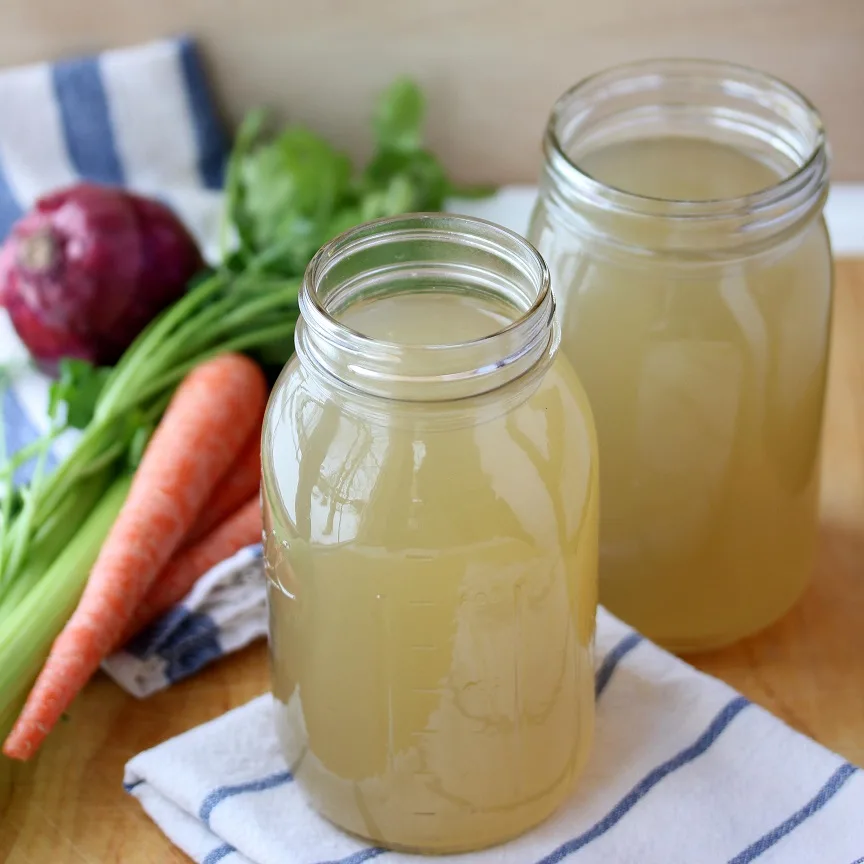 ENJOY!