If you like easy to make food that's packed with flavor, then these sliders are just the thing for you. They are incredibly easy to make and they have SOOO much flavor. These little beauties start with a flavorful spice mixture that takes about 2 minutes to mix up. Then the brisket goes into the slow cooker along with some onion and beef stock.
After letting the brisket cook low and slow, you have a tender and juicy piece of meat that's full of amazing flavor. Once you've thinly sliced the brisket, pile it up on a slider bun (because sliders are fun) then top it with your favorite barbecue sauce and some cool and creamy coleslaw. You now have absolutely irresistible sandwich!
Slow Cooker Barbecue Brisket Sliders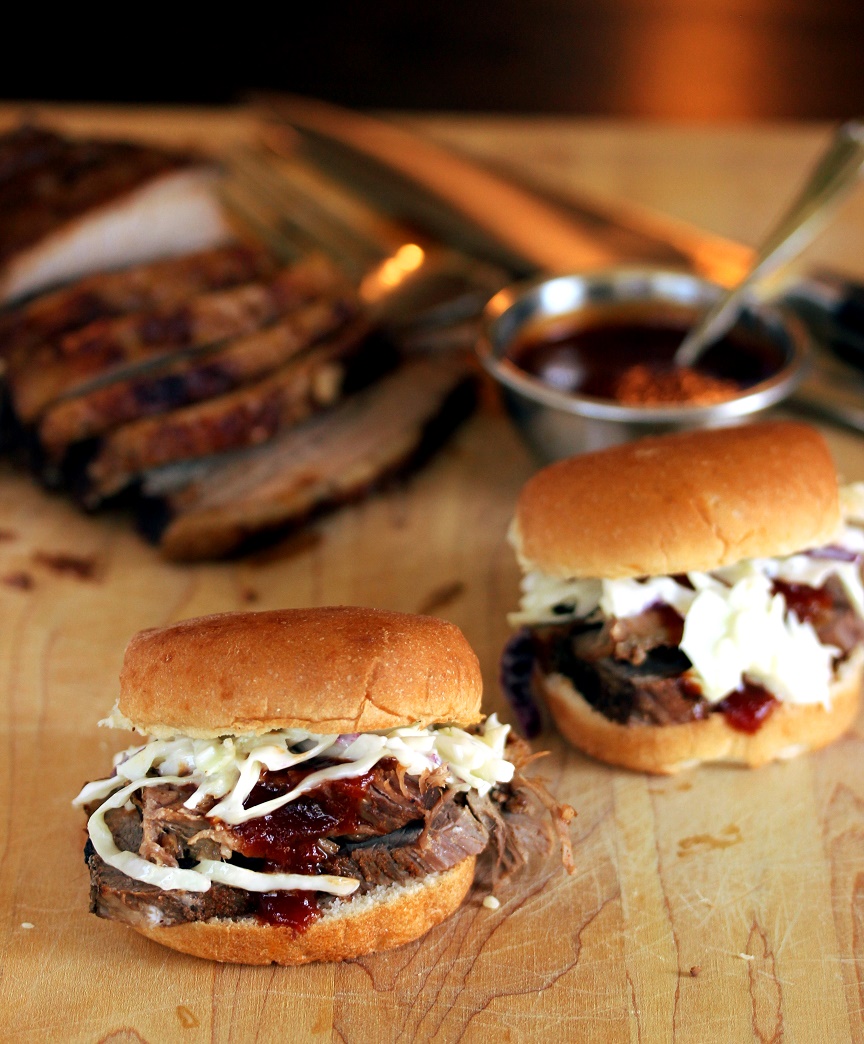 1 beef brisket, about 3 lbs
1 tsp smoked paprika
1 tsp chili powder
1 tsp cumin
1 tsp granulated garlic
1 tsp celery salt
1 tsp salt
1 tsp pepper
2 bay leaves
1 onion, sliced
1 cup beef stock
slider size buns
your favorite barbecue sauce
Combine spices in a small bowl.
Rub spice mixture on both sides of brisket.
Place brisket in slow cooker and top with sliced onions.
Add the beef stock, cover and cook for 8-10 hours on low.
Once the brisket is finished cooking, remove from slow cooker.
Slice across the grain into thin pieces.
To assemble sliders, put a couple of slices of brisket on the bottom of each bun and top with barbecue sauce and coleslaw.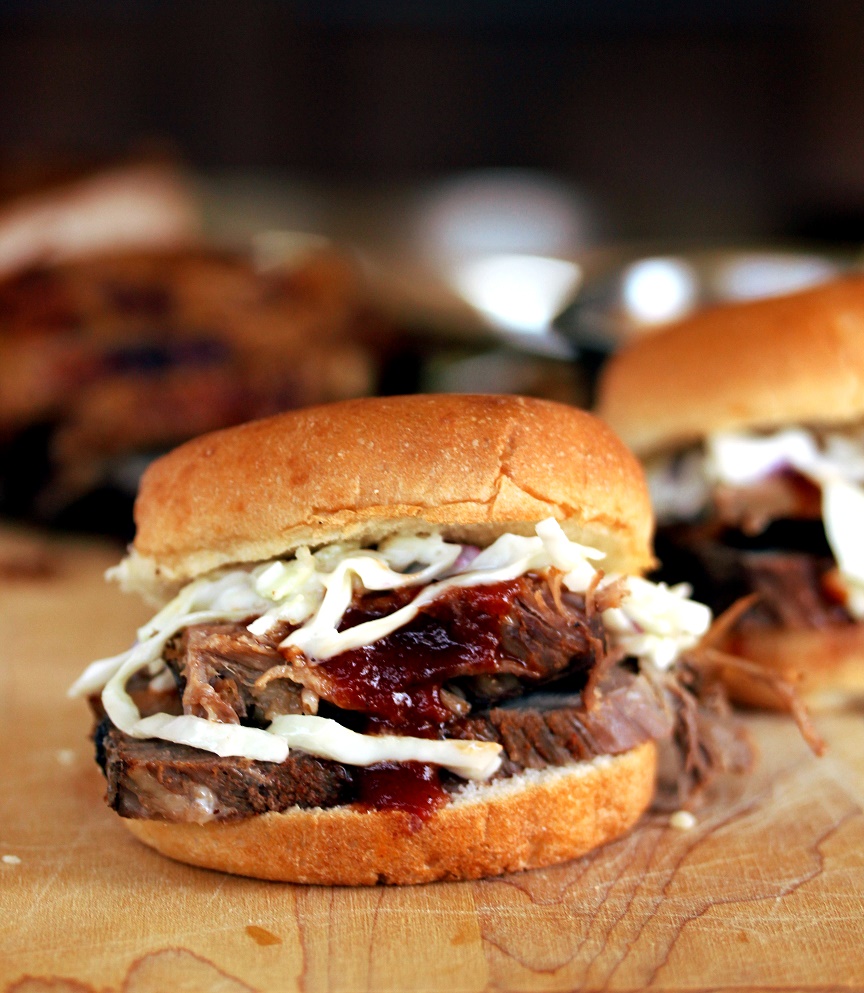 ENJOY!