Once you try this restaurant quality Homemade Truffle Aioli, you will never want to eat store bought mayo again. It's incredibly easy to make and is so flavorful and creamy.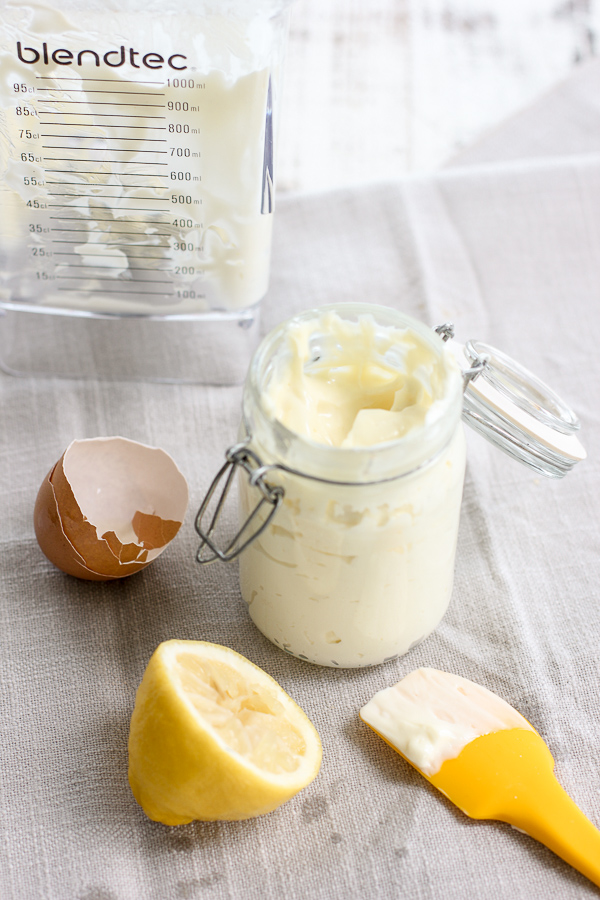 Have you ever had truffle aioli at a restaurant? I feel like so many restaurants are serving it on either sandwiches and burgers or as a condiment for dipping fries or veggies.
In my opinion, it is one of the most amazing condiments, I literally could eat it by the spoonful. There's just something about the richness of the truffle oil that's simply incredible.
What is truffle aioli made of?
egg
dry mustard
salt
lemon juice
canola oil
truffle oil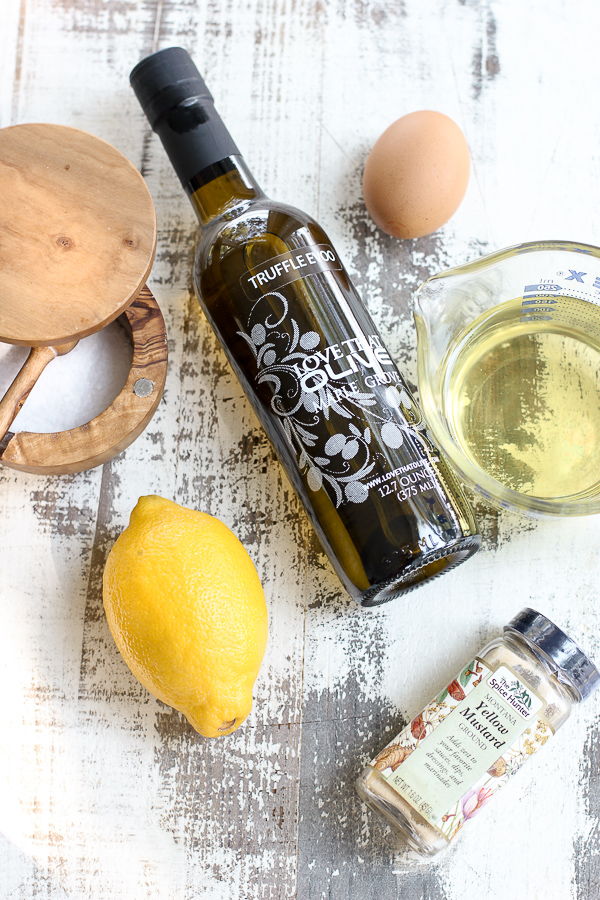 Making your own aioli in the blender is so quick and easy, plus the flavor possibilities are endless. This aioli is flavored with truffle oil, which is amazing, but you could make aioli flavored with fresh garlic, crushed red pepper, fresh herbs or any other flavored oil, you get the idea.
How do I make truffle aioli?
Truffle aioli is actually very easy to make. Just follow these steps and it will turn out perfectly.
A blender or food processor works best for this recipe, but you could also use a handheld immersion blender.
Start with an egg that's been brought to room temperature. It's important that the egg is room temperature because it will be easier to emulsify with the oil to get that creamy texture that mayo has.
Before the oil is added, blend the egg with the seasonings and lemon juice.
Once those ingredients have been incorporated you will slowly stream in the canola oil and then the truffle oil until the aioli is a creamy consistency.
Any way you flavor it, aioli makes a great condiment for sandwiches, a decadent dip for french fries or veggies, as well as a base for salad dressings.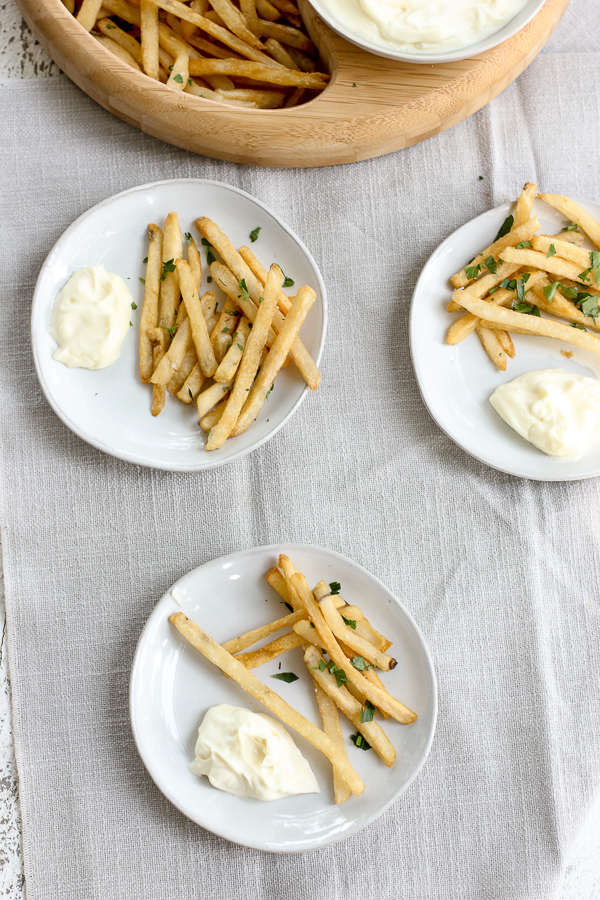 When you're using a flavored oil, such as truffle oil, you only need a couple of tablespoons to achieve the right balance of flavor. So that the truffle flavor can really shine, you want to use a neutral flavored oil for the remaining amount. In this case, I used canola, but vegetable oil would also be a good choice.
What is truffle aioli used for?
Aioli is a perfect condiment for burgers and sandwiches. It will take a basic BLT to a new level and possibly change your life.
It's also the perfect dip for french fries or even chips.
If you want to keep things a little healthier serve it along side raw veggies.
Thin it out with some white wine vinegar and add a clove of garlic for a decadent salad dressing.
Yield: 20
Homemade Truffle Aioli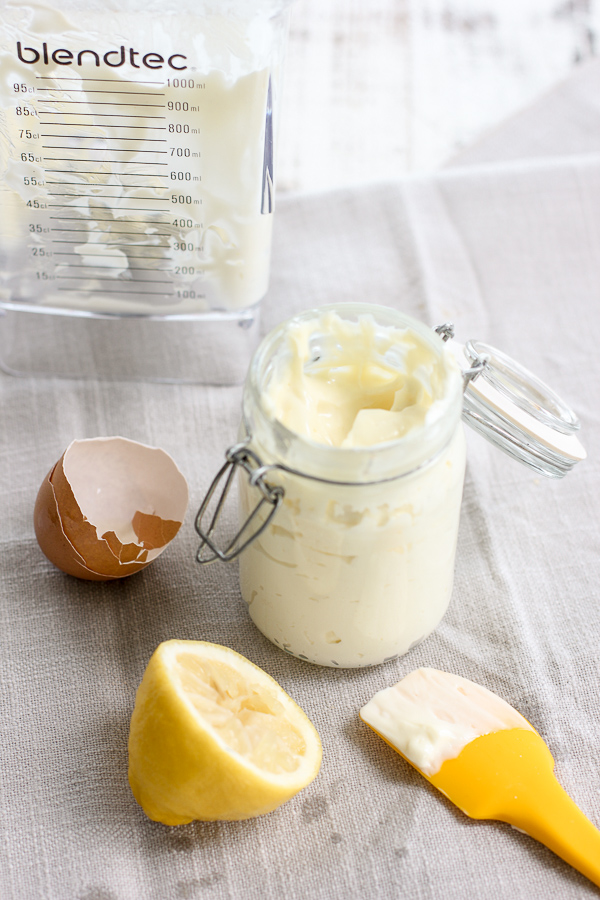 Ingredients
1 whole egg, brought to room temperature
1/2 tsp dry mustard
1/4 tsp salt
1 tbsp lemon juice
1 cup minus 2 tbsp canola oil
2 tbsp truffle oil
Instructions
Combine egg, mustard, salt and lemon juice in a blender.
Blend on medium speed for about 30 seconds.
Continue blending and add both olive oil and truffle oil, in a slow, steady stream.
Once oil has been added, stop blending, scrape down sides.
Continue blending until oil is totally incorporated and mixture is the consistency of mayonnaise. This step should take less than a minute.