Dairy Free Blackberry Coffee Cake is a delicious brunch treat that's bursting with fresh berry flavor as well as a crunchy, gooey cinnamon streusel.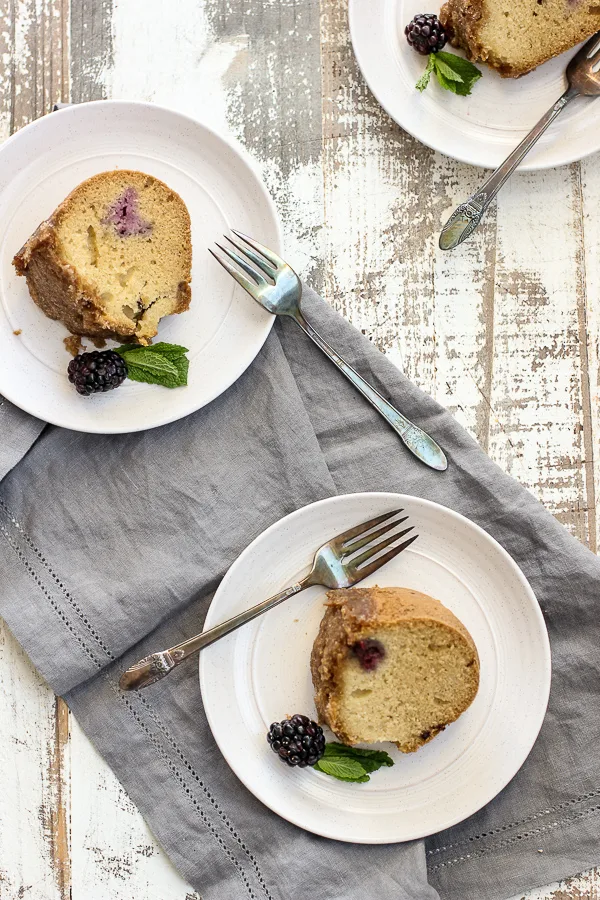 Even if you're not dairy free, you will love this coffee cake. It's a tender cake with wonderful blackberry flavor and a delicious crunchy streusel on the bottom. It's the perfect addition to any brunch menu.
My daughters, Nicole and Kelly are grown now but when they younger and were offered coffee cake they always turned it down. I could never figure out why, I mean come on, it's cake, it's got sugar and other tasty things in it. But they would insist they didn't like it.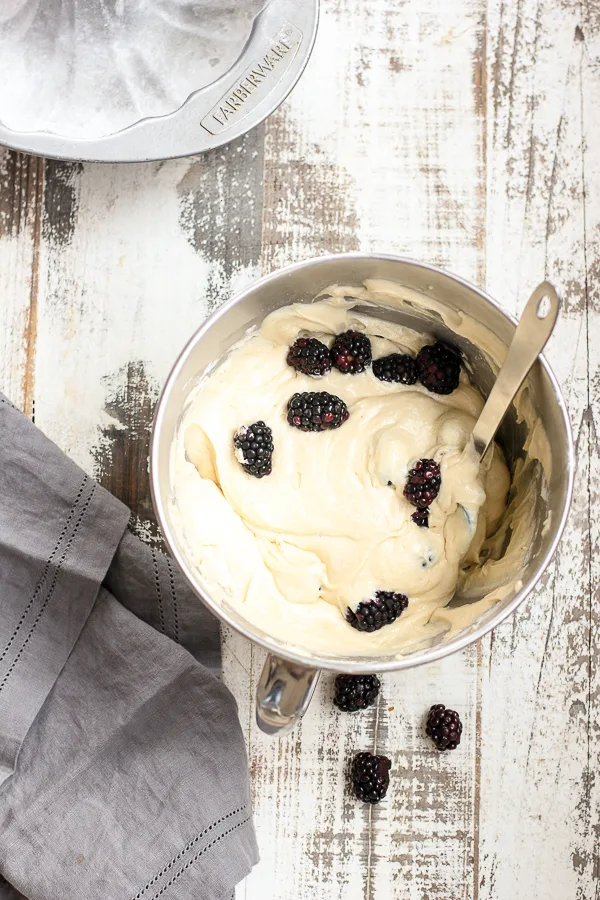 Well, eventually, I figured out that they thought there was coffee in the cake. So since they didn't like coffee, surely they wouldn't like coffee cake.
It makes perfect sense, I mean, chocolate cake has chocolate in it, so why wouldn't coffee cake have coffee in it, right? I thought that was so funny.
Once I explained that it was called coffee cake because people often drink coffee while they eat it, but it didn't have a drop of coffee in it, they quickly changed their minds and decided to give it a try. And since it was cake that's acceptable to eat for breakfast, they quickly became lovers of coffee cake!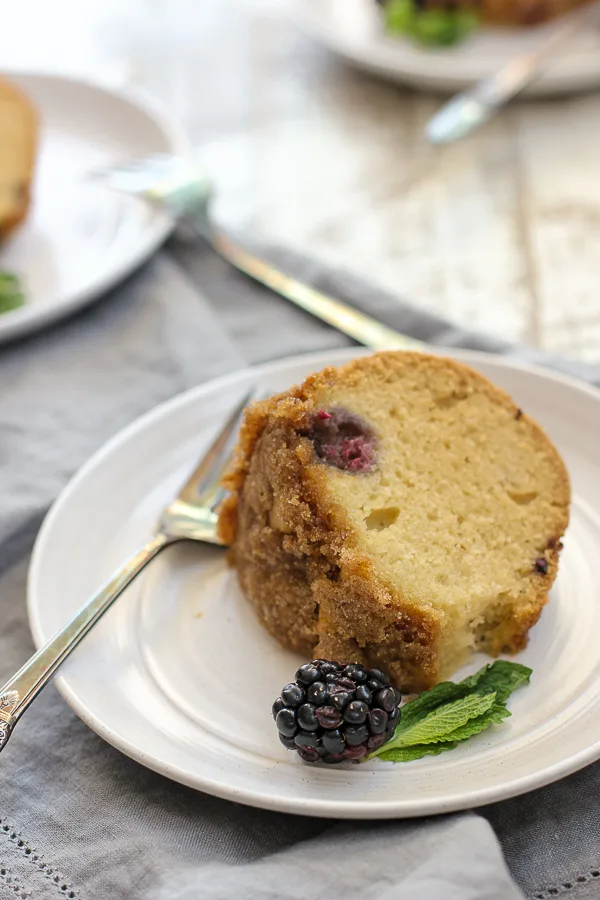 They definitely love this blackberry coffee cake with streusel filling. It's got big fresh blackberries, that are bursting with sweet, fresh flavor and the streusel crust adds a fabulous crunch.
I have a family member who's dairy free, so I decided to make this coffee cake dairy free so that they could also enjoy it. It only takes a couple of simple substitutions.
Instead of regular milk, I used unsweetened vanilla almond milk and I substituted margarine for the butter. The coffee cake turns out perfectly rich and delicious.
This brunch cake is also freezer friendly. Once the cake is completely cooled, wrap it completely with plastic wrap and then put it in a gallon size ziploc bag. It can be frozen it for up to three months.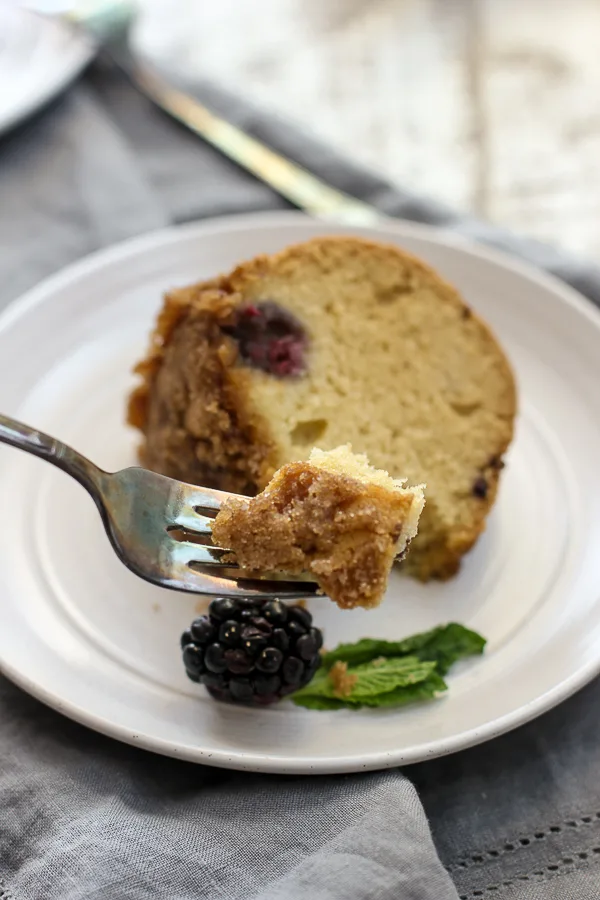 What substitutions can be made with this recipe?
Blueberries or raspberries can be substituted for the blackberries in the coffee cake.
If you don't want this coffee cake recipe to be dairy free you can use whole milk and butter instead.
The streusel crust can be omitted. Alternatively, you can add half of the batter to the to the bundt pan, top with the streusel mixture and then spread the rest of the batter over the top.
Want more brunch ideas?
Yield: 12
Dairy Free Blackberry Coffee Cake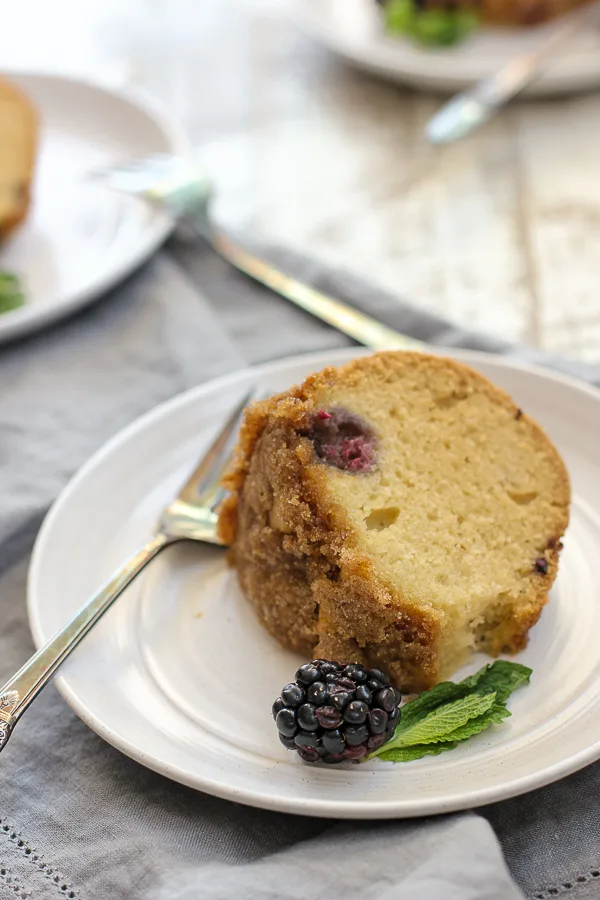 Dairy Free Blackberry Coffee Cake is a delicious brunch treat that's bursting with fresh berry flavor as well as a crunchy, gooey cinnamon streusel.
Additional Time
15 minutes
Total Time
1 hour
35 minutes
Ingredients
For cake:
2 1/2 cups flour
3/4 tsp baking powder
1 tsp baking soda
1/2 tsp salt
1 cup sugar
1 cup (2 sticks) margarine, softened
2 eggs
1 tsp vanilla
1 cup sweetened vanilla almond milk (I used Silk)
12 oz fresh blackberries
For Streusel:
1 cup brown sugar
1 tsp cinnamon
1/2 tsp salt
2 tbsp butter, softened
Instructions
Preheat oven to 350 degrees.
Grease and flour a bundt pan.
Combine flour, baking powder, baking soda and salt in a bowl. Set aside.
In another bowl, cream sugar and margarine together, until fluffy.
Beat in eggs, one at a time.
Stir in vanilla.
Stir in almond milk.
Add flour mixture, 1/3 at a time, mixing each addition in well.
Gently fold blackberries into batter.
Prepare streusel by combining brown sugar, cinnamon and salt in a small bowl.
With a fork, mash margarine into sugar mixture, until totally combined. Set aside.
Bake in preheated oven for 40 minutes.
Remove from oven and top cake evenly with streusal mixture.
Return to oven for another 15-20 minutes, until streusal mixture has melted and a toothpick comes out of the cake clean.
Cool in pan on a wire rack for 15 minutes.
Gently run a knife around the edges of the pan.
Invert pan onto wire rack or cake plate and gently lift pan off of cake.
Let cool for 15 minutes before slicing and enjoying.
Notes
Alternatively for the the streusal topping, you can add half of the cake batter to the pan, spread the streusal mixture evenly over top and then top with remaining cake batter, so that it becomes a streusal filling. Bake for 55-60 minutes, until a toothpick comes out clean.
Nutrition Information:
Yield:
12
Serving Size:
1
Amount Per Serving:
Calories:

267
Total Fat:

3g
Saturated Fat:

2g
Trans Fat:

0g
Unsaturated Fat:

1g
Cholesterol:

36mg
Sodium:

374mg
Carbohydrates:

56g
Fiber:

2g
Sugar:

34g
Protein:

4g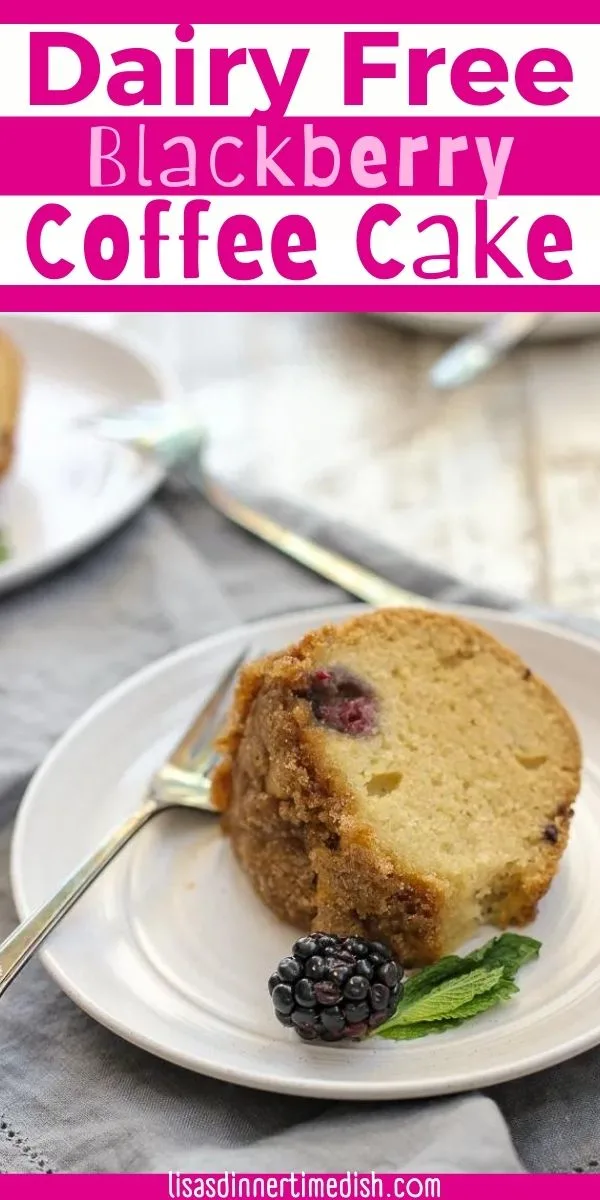 ENJOY!
SaveSave