Baked pumpkin spice donuts are a delicious autumn breakfast treat with a tender, moist texture and wonderfully spiced flavor you're sure to love.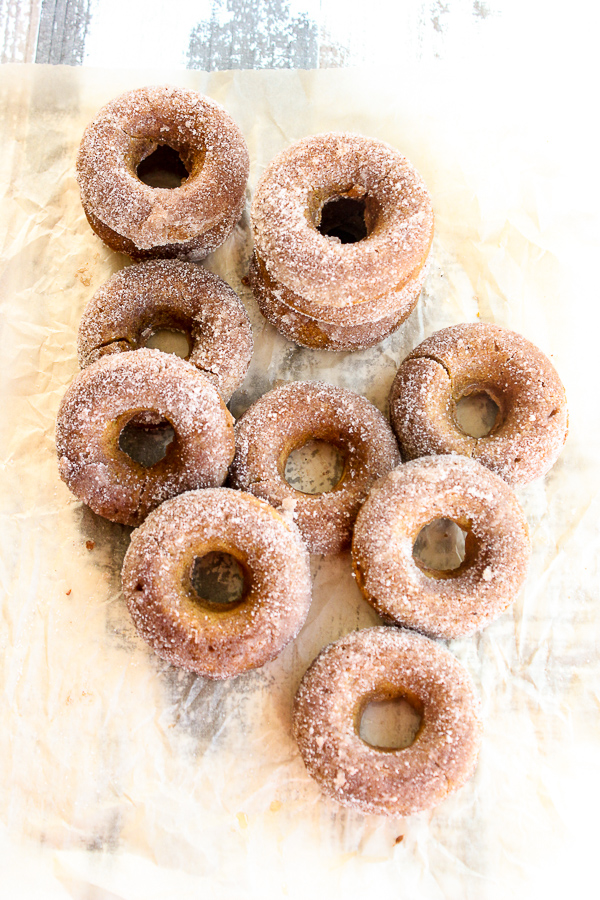 Fall has definitely arrived in Minnesota with chilly mornings and evenings, which gets me thinking about all things comfort food. Like soups and stews and pasta along with fall treats like these amazing baked pumpkin spice donuts. I mean, what's says fall more than pumpkin and that delicious pumpkin pie spice?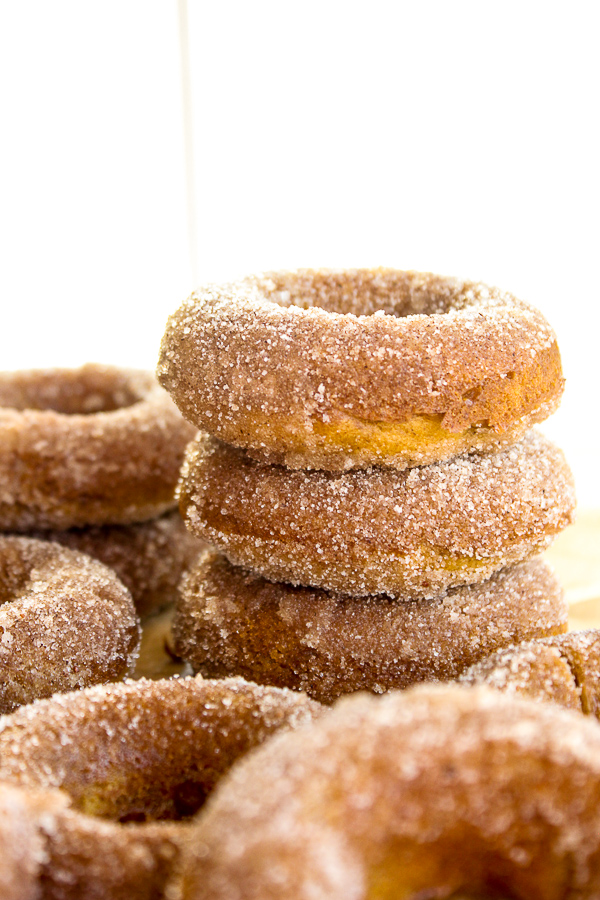 Now, you'll be happy to know, these delicious bites of goodness couldn't be easier to make and if you have a can of pumpkin in your pantry you most likely have all the ingredients you need to whip up a batch. The batter comes together in no time and they take less than 15 minutes to bake.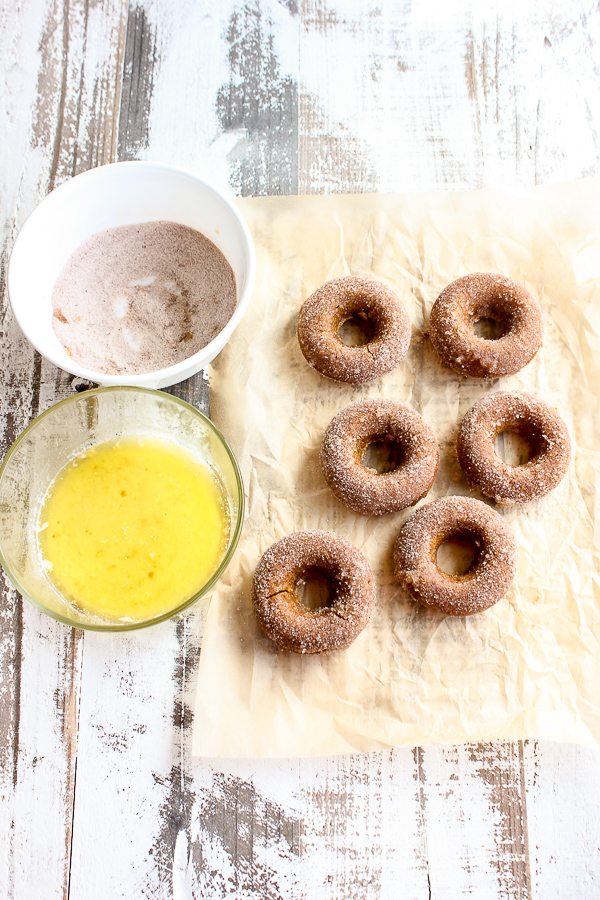 Once the donuts come out of the oven, you give them a quick dip first in melted butter and then in a delicious mixture of sugar and pumpkin pie spice.
You definitely don't want to skip this step either, the sugar mixture is what makes these donuts over-the-top yummy. You'll seriously find it hard to just eat one….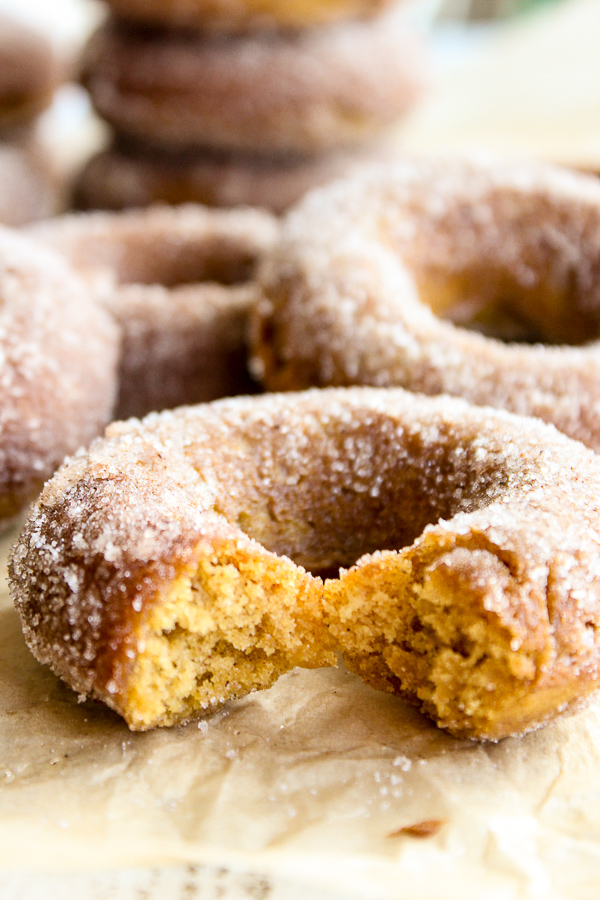 Yield: 12
Baked Pumpkin Spice Donuts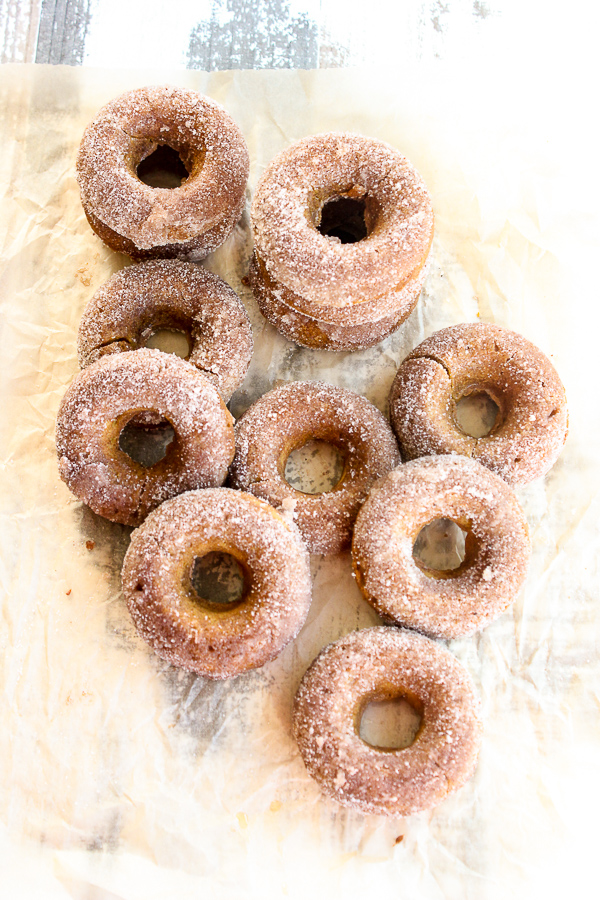 Prep Time 15 minutes

Cook Time 13 minutes

Total Time 28 minutes
Ingredients
1 egg
1 cup sugar, divided
1/4 cup brown sugar
1 cup pumpkin puree
1/4 cup vegetable oil
1 tsp vanilla
1 1/4 cup flour
1/2 teaspoon baking powder
1/2 teaspoon baking soda
1/4 teaspoon salt
2 tsp pumpkin pie spice, divided
1/2 cup butter (1 stick)
Instructions
Preheat oven to 350 degrees.
Coat a 6-count non-stick donut pan with cooking spray, set aside.
With a mixer, beat together egg, 1/2 cup sugar, brown sugar, oil and vanilla.
Gently mix in flour, baking powder, baking soda, salt and 1 tsp pumpkin pie spice, just until combined.
Fill donut pan, and bake for about 13 to 15 minutes, they're done when they're springy to the touch. You'll do this twice.
Meanwhile, combine remaining 1/2 cup sugar and 1 tsp pumpkin pie spice in one dish.
Melt butter in another dish.
While donuts are still warm, dip both sides first in the melted butter and then in the sugar mixture.
Store in an airtight container up to 4 days.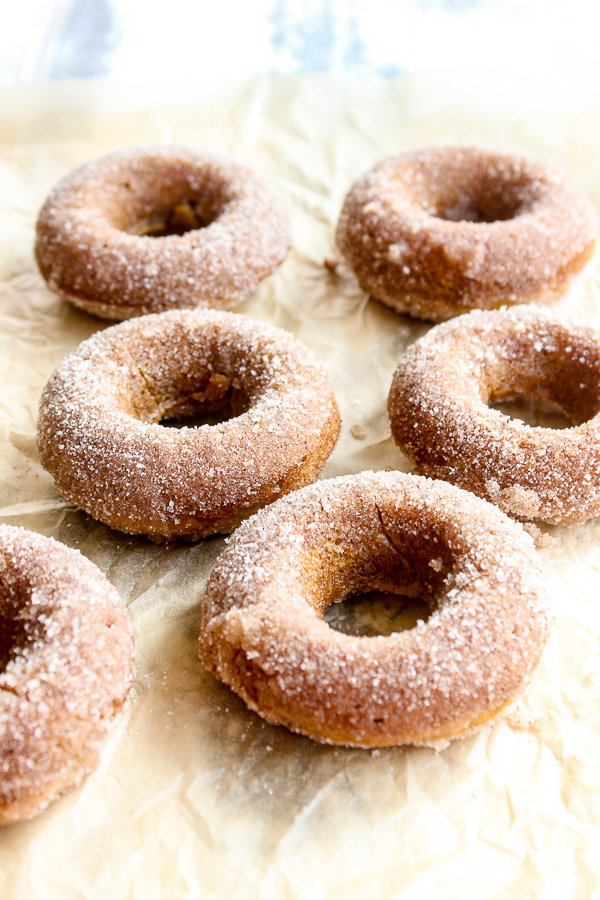 ENJOY!