Steve travels a lot for work and on his travel days he often doesn't have a good opportunity to have a meal. So he always brings things like granola bars or nuts with him so that he can eat on the go. But it had never occurred to me to make homemade granola bars for him to take….until I found this recipe from the Barefoot Contessa. I really had no idea that homemade granola bars were so easy to make! But they were super easy to make and they taste so much better than any store bought granola bars.
I will be making these on a regular basis now and I plan to try some different combinations. I think different nuts, like peanuts or cashews, would be delicious, or a different combination of dried fruit OR go crazy and add some mini chocolate chips. I think the possibilities are endless!
Mixed Berry Granola Bars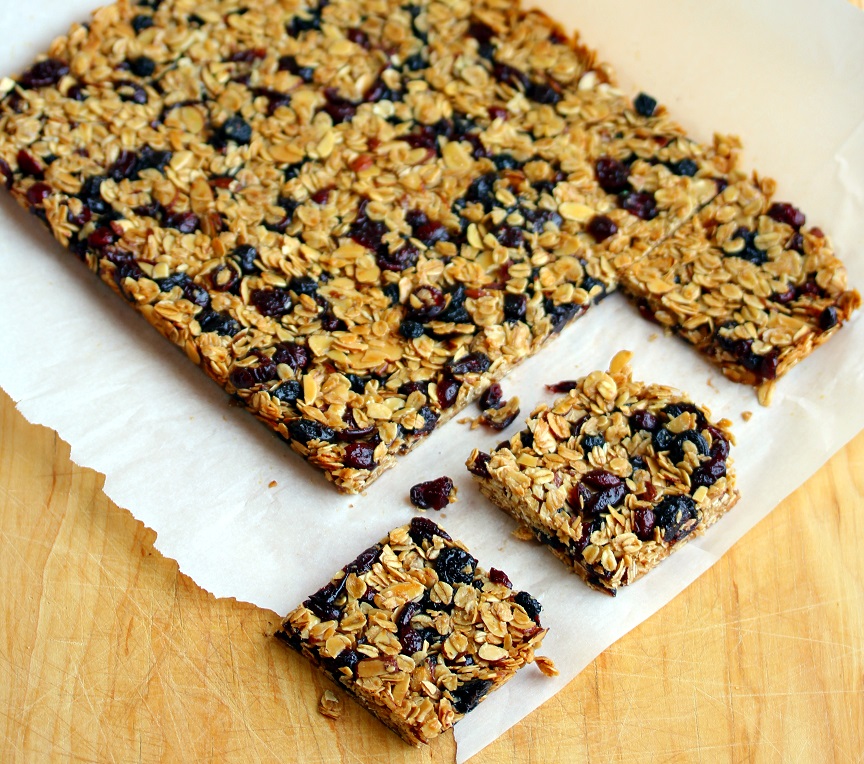 2 cup oatmeal
1 cup sliced almonds
3 tbsp butter
2/3 cup honey
1/4 cup light brown sugar, packed
1 1/2 tsp vanilla extract
1/4 tsp salt
2 cups assorted dried berries (I used a combination of cherries, blueberries and cranberries)
Preheat oven to 350 degrees. Butter a 9×13 baking dish and line it with parchment paper, set aside.
Spread oatmeal and almonds on a large sheet pan. Bake for 10-12 minutes, stirring occasionally, until toasted. Transfer mixture to a large mixing bowl.
Reduce oven heat to 300 degrees.
Combine butter, honey, brown sugar, vanilla and salt in a saucepan. Bring to a boil and then cook for 1 minute, stirring constantly.
Pour mixture over oatmeal and almonds. Add dried fruit and stir until thoroughly combined.
Pour mixture into prepared baking dish, pressing the mixture evenly into the pan.
Bake for 25-30 minutes until golden brown. Cool for at least 2-3 hours before cutting. Once the bars are cool, remove from pan and cut into pieces. Store at room temperature.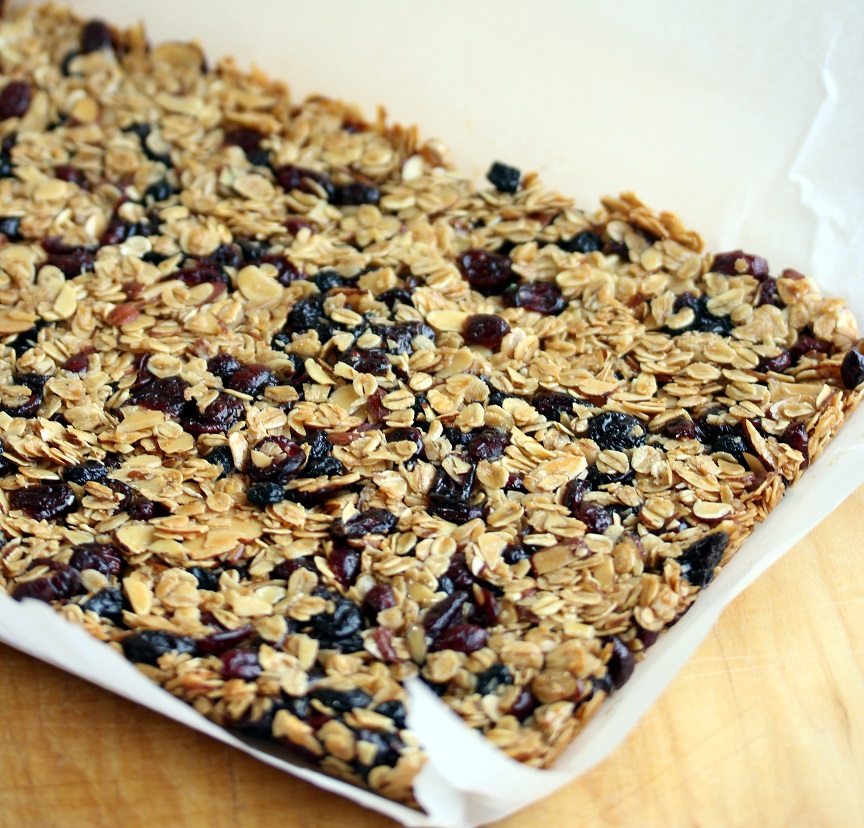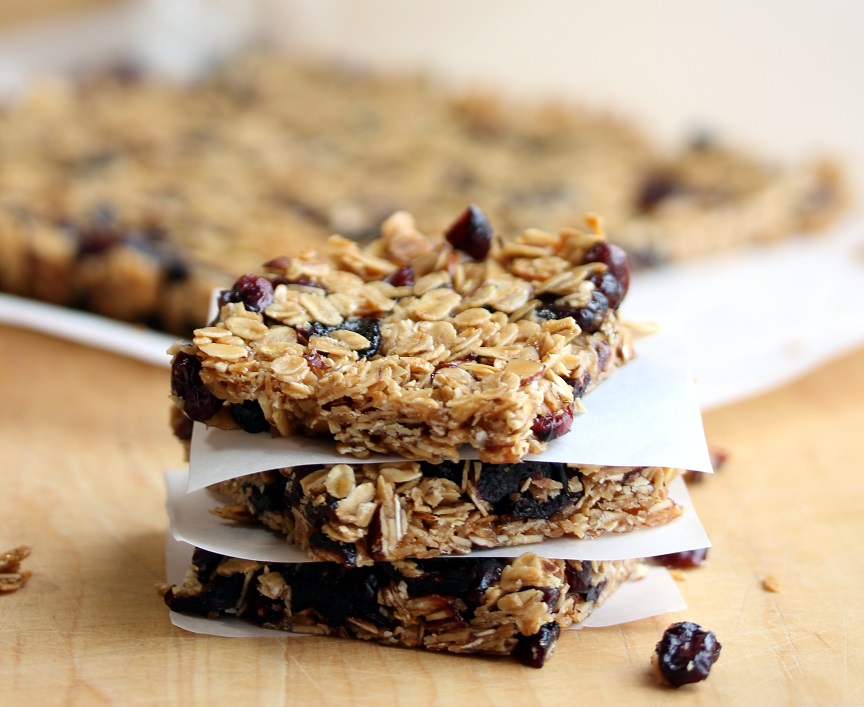 ENJOY!
Shared at these great blogs: