I had some zucchini from the farmer's market that I really needed to use up. I had been trying to figure out what to do with it for the last couple of days when it occurred to me that I had never made zucchini bread before. Now the challenge was on!
I was feeling like something chocolate but I also wanted it to be healthy. That's when I decided that I would use a combination of ground oatmeal and white whole wheat flour. Instead of butter (which is usually what I use when I bake) I opted for healthier grape seed oil.
I was feeling pretty good about my plan, but would my family like it? I wasn't sure because like I said, I'd never made zucchini bread before and so I thought they might think it was something weird. Well I'm happy to say they all loved it! All three kids went for a piece and then continued to slice more off of the loaf. I think the recipe was a success!!
Whole Grain Chocolate Zucchini Bread
2 cups sugar
1/2 cup grape seed oil
4 eggs
3 cups shredded zucchini (about 3 medium)
2 tsp vanilla
2 cups white whole grain flour (I used Trader Joe's)
1 1/2 cup oatmeal, finely ground
1/2 cup cocoa powder
1 tsp baking powder
2 tsp baking soda
1/2 tsp salt
Preheat oven to 400 degrees. Grease and flour 2 loaf pans. Grate zucchini with a mandolin or a box grater.
In a food processor or blender, process oatmeal until it is finely ground.
Combine oatmeal with flour, cocoa powder, baking powder, baking soda and salt. Set aside.
Mix together sugar and oil until well combined.
Beat in eggs, 1 at a time, combining each well.
Gently mix in zucchini and vanilla.
Mix in flour mixture, half at a time, combining well.
Divide batter between the 2 prepared pans.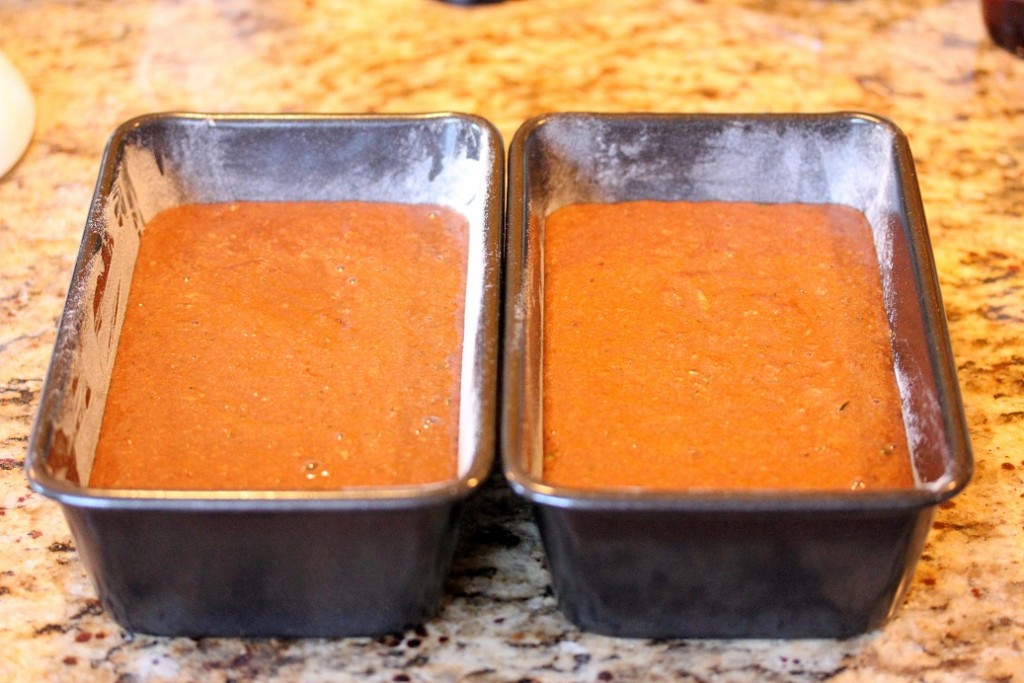 Bake at 400 degrees for 10 minutes. After 10 minutes, reduce heat to 350 degrees and bake for an additional 30 minutes or until a toothpick comes out clean. Cool for 10 minutes in the pans and then remove and finish cooling on rack.
Slice and serve!
ENJOY!
Shared at these great blogs: