Have you tried quinoa yet? If you haven't, you really should! It's such a healthy grain, it's a good source of quality protein and it's a good source of fiber. So what better way to start your day than with these delicious little quinoa apple breakfast bites?
These little bites of goodness are super easy to make. You can even make them ahead of time and then in the morning just pop a couple into the microwave for 15 seconds and breakfast is done! The protein and fiber will help keep you satisfied until lunchtime and they taste great. The quinoa is a little nutty and the apple adds some crunch and sweetness. To further add sweetness and flavor I added some real maple syrup along with a little cinnamon. DELICIOUS!!
Quinoa Apple Breakfast Bites
Makes about 24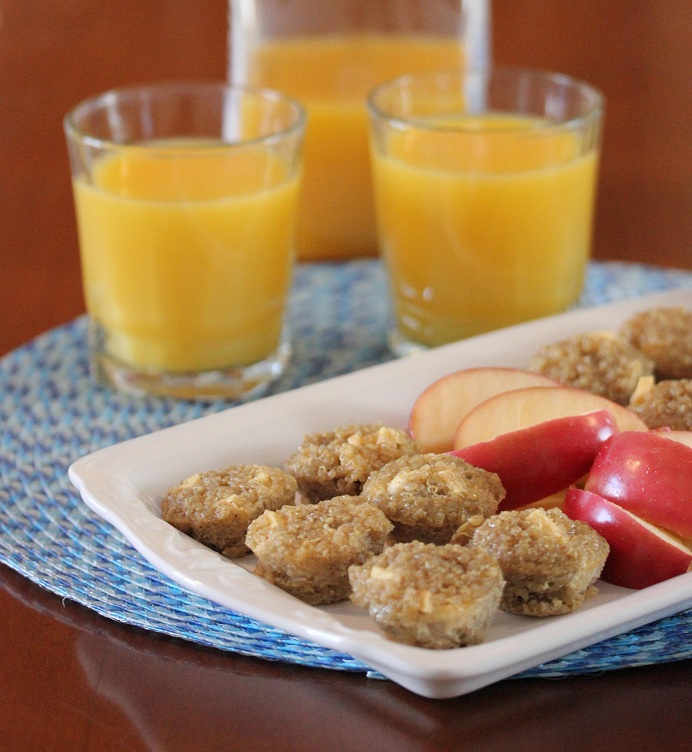 2 cups cooked quinoa
1 apple, chopped into small pieces
3 eggs
1/4 cup real maple syrup
1/2 tsp cinnamon
pinch of salt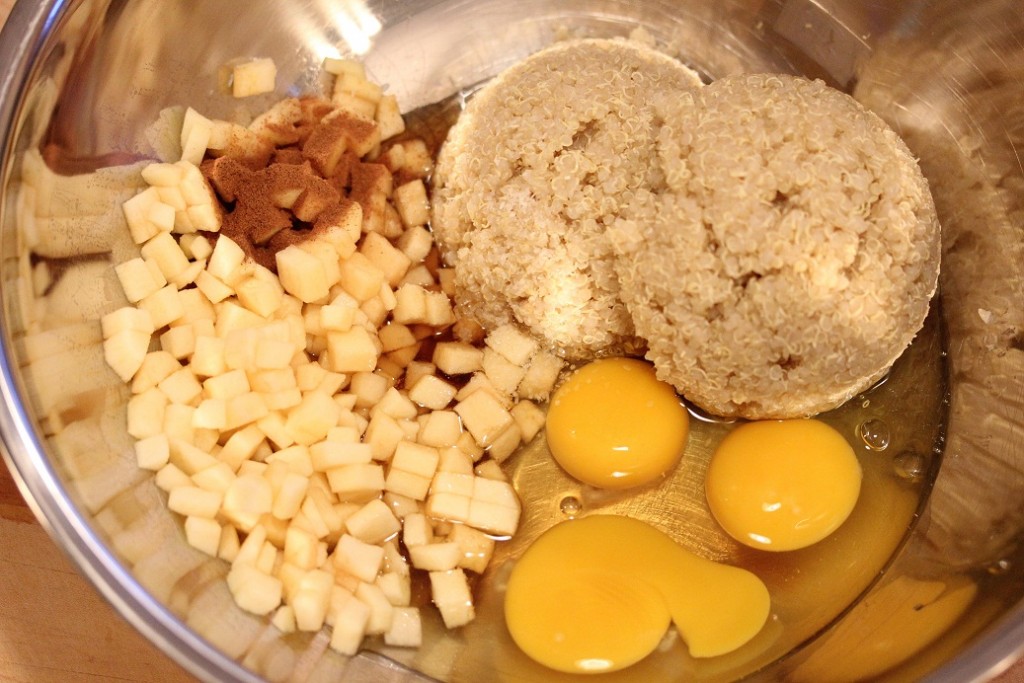 Preheat oven to 350 degrees. Spray a mini muffin pan with cooking spray.
Put all ingredients into a medium mixing bowl. Stir until well combined.
Scoop mixture into prepared pan.
Bake for about 12-13 minutes, just until set. Do not over bake!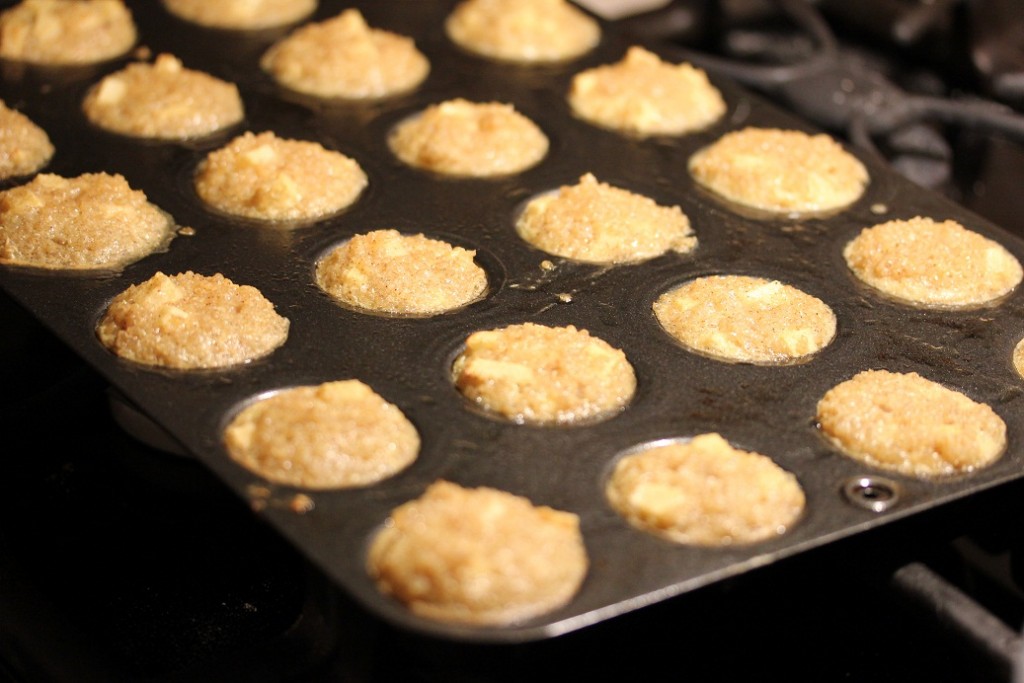 Cool slightly before removing from pan. Eat immediately or store in the refrigerator for later. If eating later, reheat in the microwave for 15 seconds.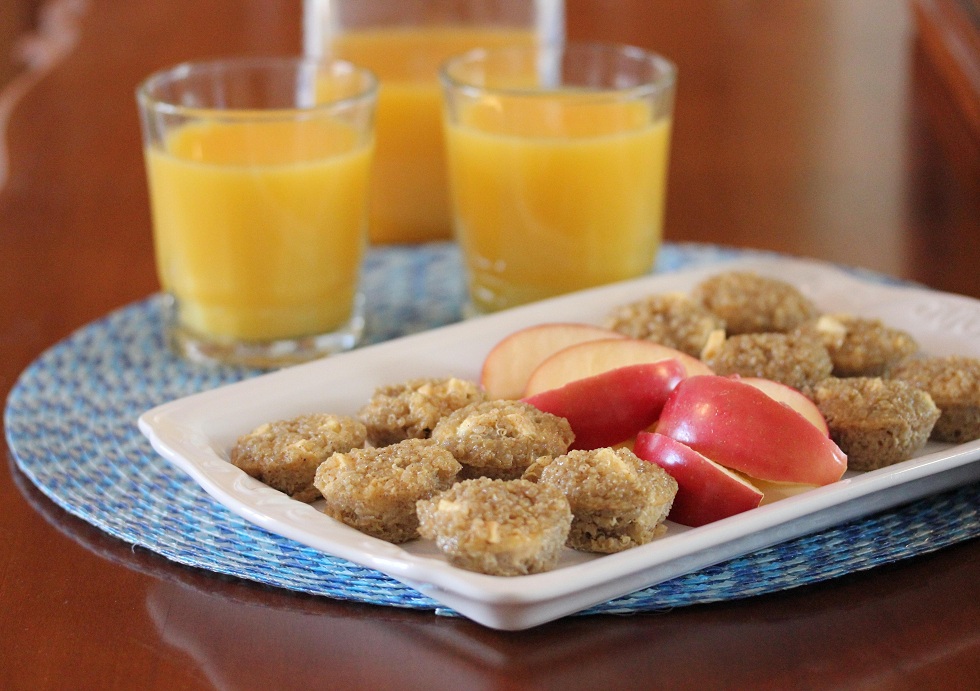 ENJOY!

Shared at these great blogs: