Those of you who have been following my blog for a while probably know that I make most things from scratch, but it's nice to have a few go-to recipes that take a little help from a mix. That is definitely the case with this snack cake. It is to-die-for delicious, but it only has three simple little ingredients! Chocolate cake mix……Bananas……Chocolate chips…..that's it! And it is really, really, really good!! It is moist and chocolaty and sweet and of course, the bananas…YUM. I had thought about adding some frosting or a glaze, but it's really perfect just as it is, but feel free to add some frosting if you feel inclined.
I have to tell you that neither Steve or Alex are huge sweet eaters and they both loved it. Alex took one bite of his first piece and he had already decided that he would be having a second piece! I think that this is simply a great recipe to have in your back pocket for those times when you want something sweet to eat and you don't have a lot of time to spend baking. So save those ripe bananas and put them in your freezer so you can make this snack cake the next time you're craving something sweet!
Chocolate Banana Snack Cake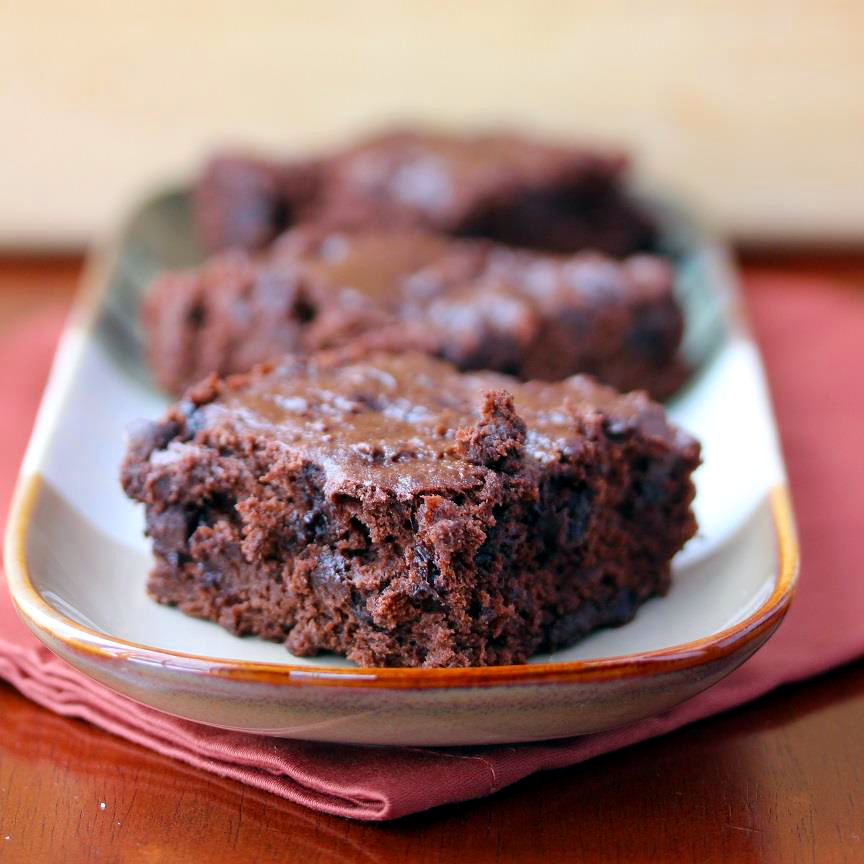 1 chocolate cake mix
2 cups very ripe bananas, well mashed (about 4 medium size bananas)
1 cup semi-sweet chocolate chips
Preheat oven to 350 degrees
In a mixing bowl, stir together cake mix and bananas until well combined and cake mix is totally moist. Batter will be very thick.
Fold in chocolate chips.
Spread batter into a 9×13 baking dish that's been coated with cooking spray.
Bake in preheated oven for 25 minutes.
Allow to cool slightly. Slice and serve.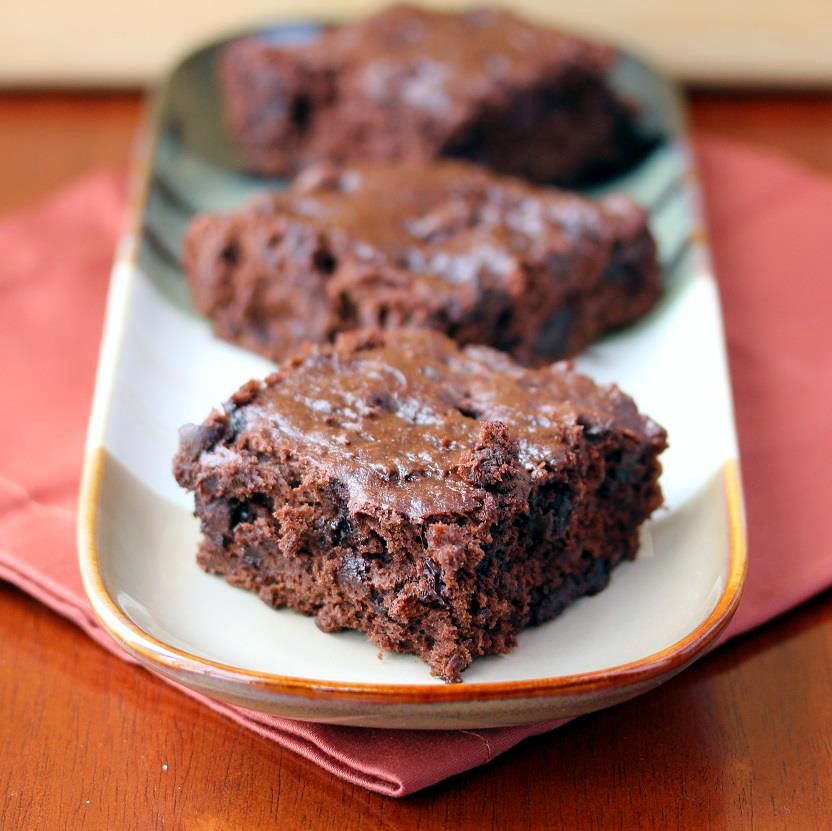 ENJOY!

Shared at these great blogs: