I'm always looking for ways to make desserts and treats a little healthier, so when I heard about this idea I had to give it a try. A couple of weeks ago Steve and I were selling concessions at Alex's play and one of the other moms who was helping told me how she makes brownies with black beans. I thought that was such an interesting idea and it really couldn't be easier. All you do is puree a can of black beans and mix it with your favorite brownie mix. By doing that you reduce the fat and calories and add protein and fiber.
Sounds like a great idea, but how does it taste? Well….it pretty much tastes like a brownie, you'd really never know there were black beans in it. The one thing I will say, though, is make sure they are pureed completely smooth so that you don't have any texture issues. Mine turned out gooey and fudgy, just like I like them!
Secret Ingredient Brownies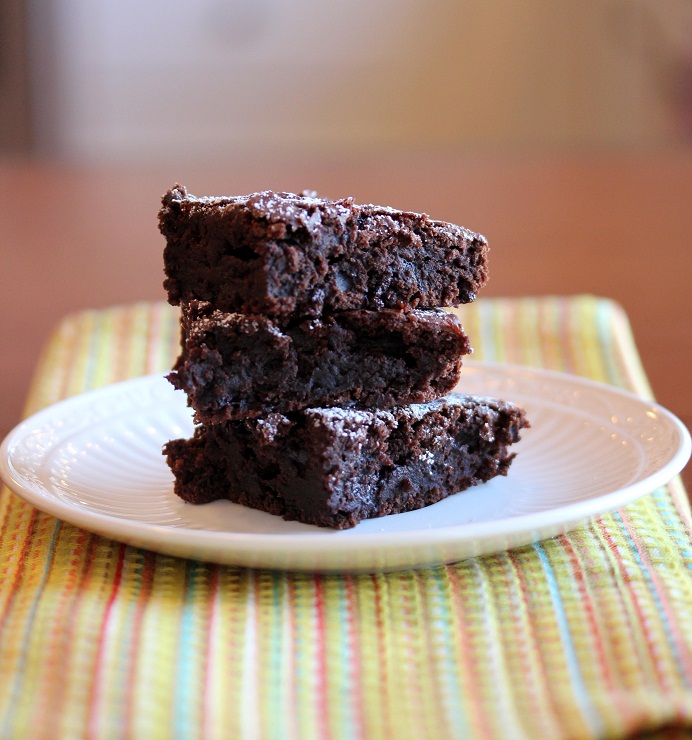 1 box of you favorite brownie mix (one that makes an 8×8 size pan)
1 can black beans (with no salt added)
Puree beans in a blender or food processor, do not drain. I blended them for a good five minutes to make sure they were completely smooth.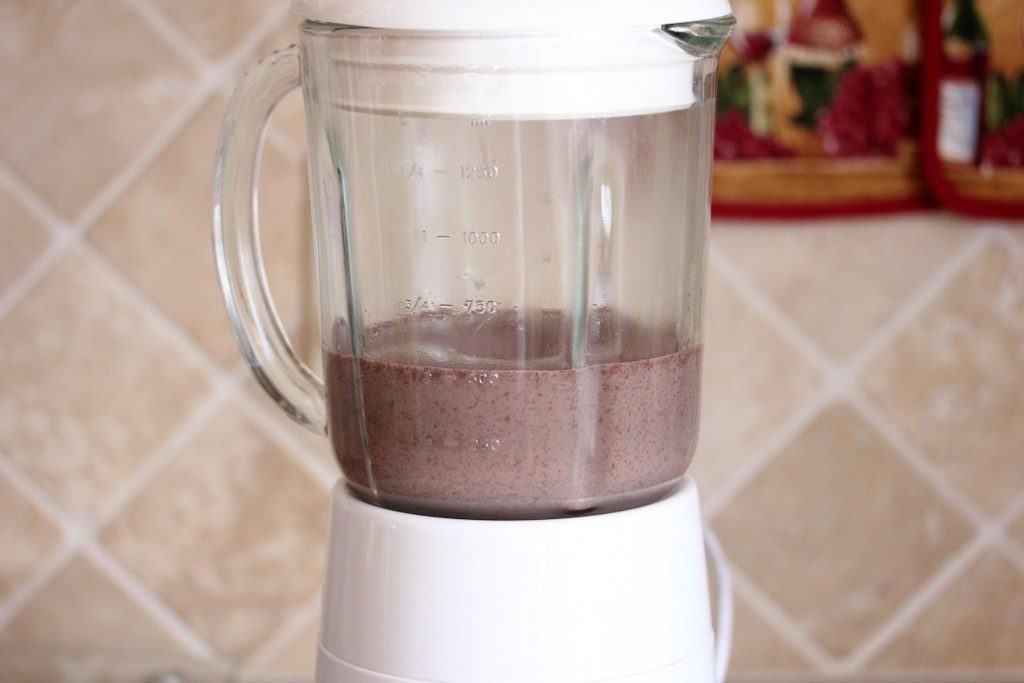 Combine pureed beans and brownie mix in a mixing bowl.
Pour batter into a 8×8 baking dish that's been coated with cooking spray.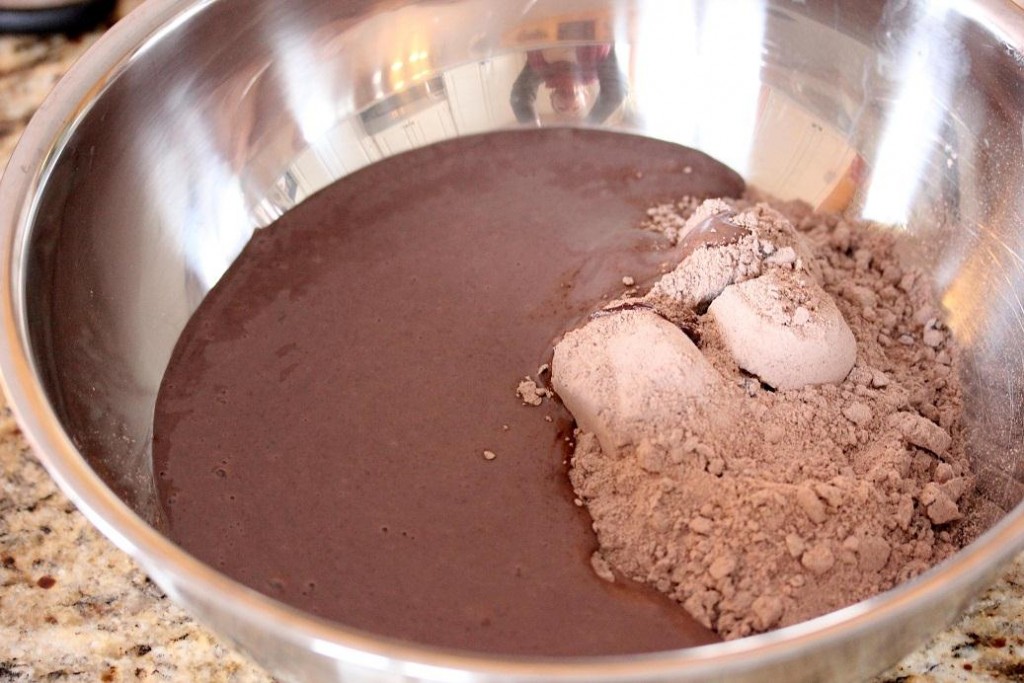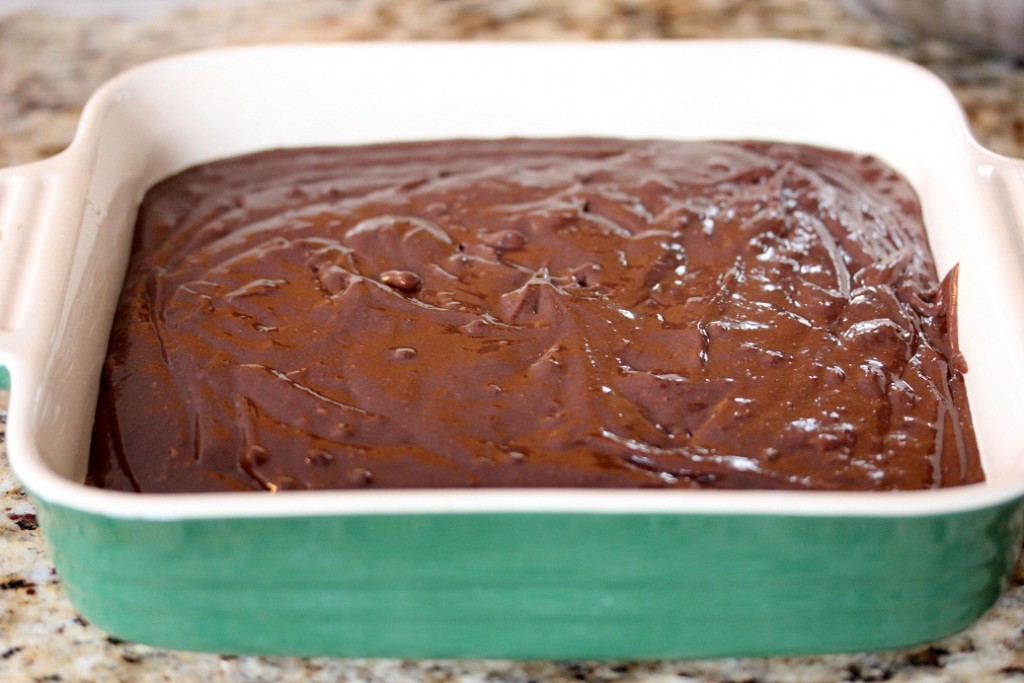 Bake brownies according to package instructions.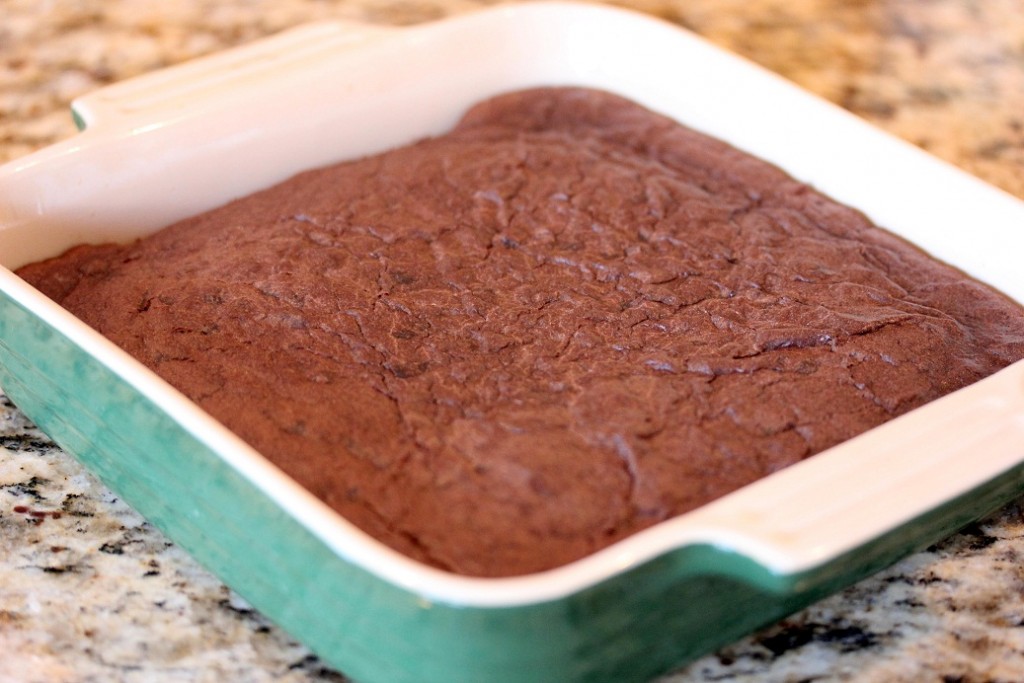 Cool slightly before cutting and don't tell anyone our secret!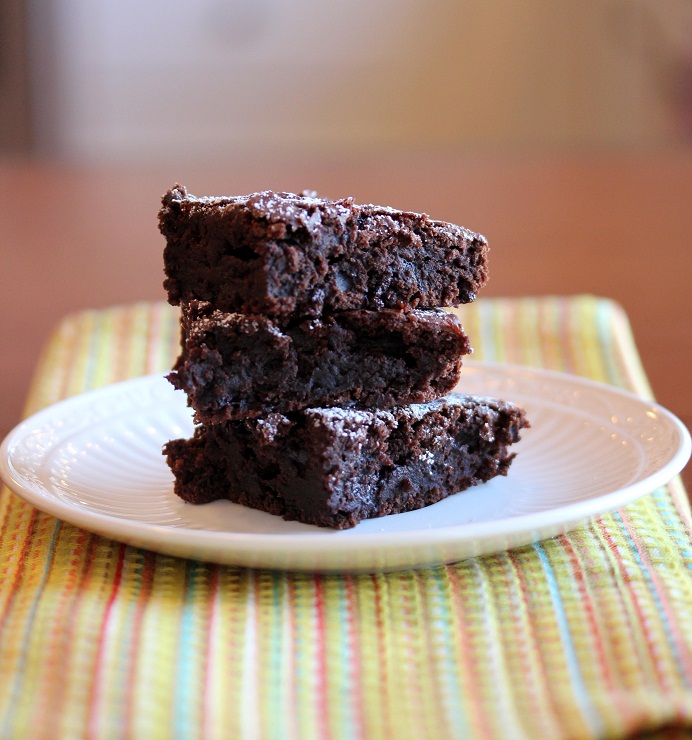 ENJOY!
Shared at these great blogs: