Last week ended up being a crazy week at my house and as a result I did very little cooking and consequently very little blogging. This week I am determined to get cooking and blogging. So I spent a good chunk of Monday in the kitchen cooking and photographing.
One of the things I whipped up was this batch of blueberry muffins. To give them a little crunch, I added an almond oatmeal streusel topping and to try to give them a little more protein I used non-fat Greek yogurt. They turned out nice and moist and aren't overly sweet, but definitely sweet enough.
Come back tomorrow to see what else I've been busy making this week!
Blueberry Muffins with Almond Streusel Topping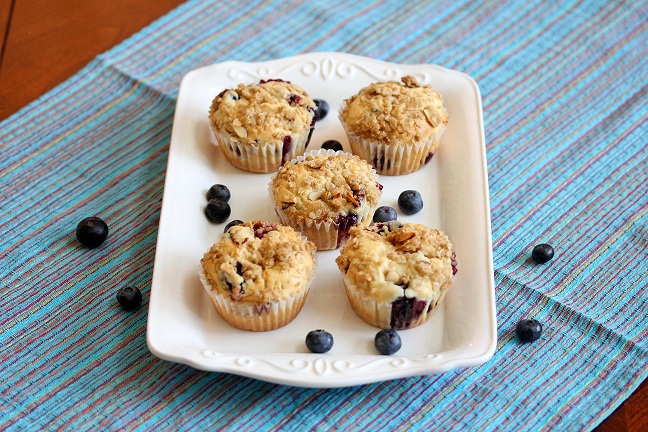 For muffins:
2 cups flour
2 tsp baking powder
1/4 tsp salt
1 stick butter, softened
2/3 cup sugar
2 eggs
1 tsp vanilla
1 cup non-fat plain Greek yogurt
1/2 cup milk (I used 1%)
1 pint fresh blueberries
For the streusel topping:
Preheat oven to 375 degrees. Line 24 muffin tins with baking cups or coat with cooking spray. Combine flour, baking powder and salt. Set aside. In a small bowl, whisk together yogurt and milk. Set that aside, as well. Cream butter and sugar together until light and fluffy.
Beat eggs in , one at a time. Add vanilla and beat in.
Alternately add flour mixture and yogurt mixture to mixing bowl, a little at a time, starting and ending with the flour mixture.
Gently fold blueberries into batter.
In a small mixing bowl prepare the streusel topping. Combine brown sugar, oatmeal and butter, mixing with a fork until it becomes crumbly.
Divide batter between muffin cups. Top each muffin with the streusel mixture.
Bake for 25 to 30 minutes until golden brown.
Cool slightly and remove from muffin tin.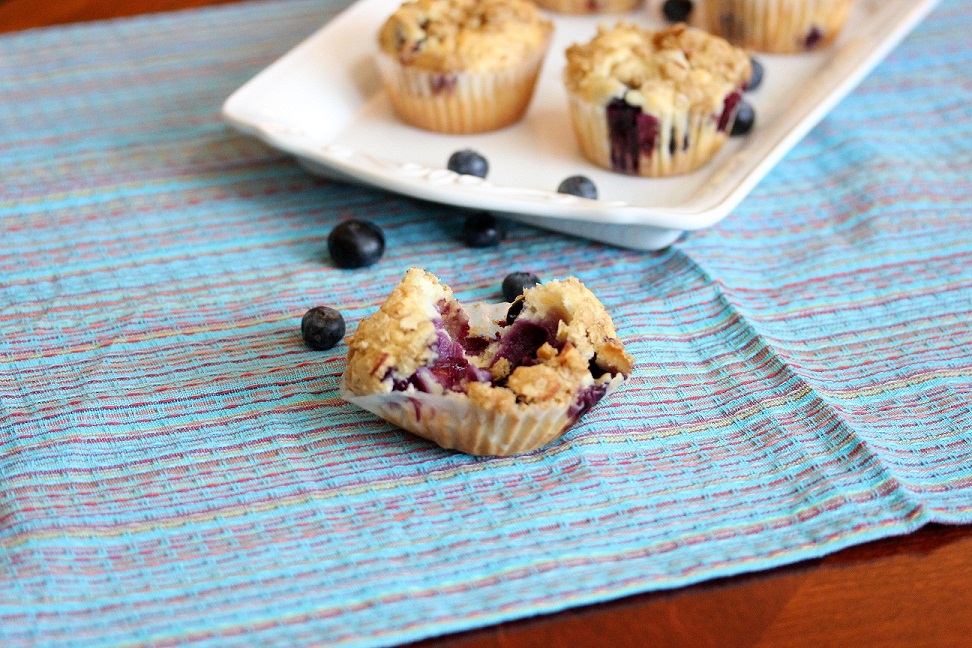 ENJOY!
Shared at these great blogs: