Some of my tastiest recipes happen when I'm scrounging around the kitchen with no idea what to make and this, my friends, is one of those recipes.
One night, earlier this week, I had no idea what to make for dinner. I didn't have a lot of ingredients on hand and I really didn't want to go to the grocery store. I knew I had some ground turkey in the freezer, so I used that as a starting point. As far as veggies go, I had onion, red pepper and canned tomatoes. One this let to another and before long I'd come up with this turkey taco pasta.
This pasta dish really couldn't be easier to make. It literally can be made in the time it takes to boil the water and cook the pasta, which makes it a perfect weeknight meal. And not only is it quick and easy to make, it also tastes fantastic. The taco seasoning gives it a nice spicy flavor and a little cheese just makes it all the more delicious.
Next time you need a quick and easy meal, give this pasta a try. Your family is sure to love it!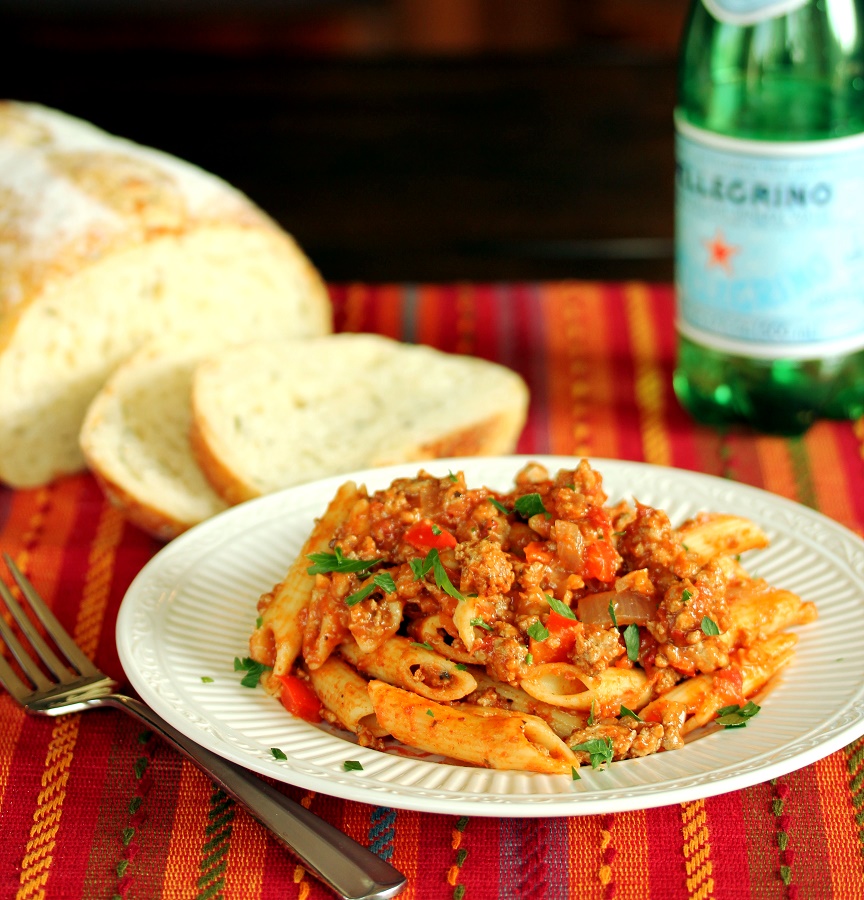 Yield: 6-8
Easy Turkey Taco Pasta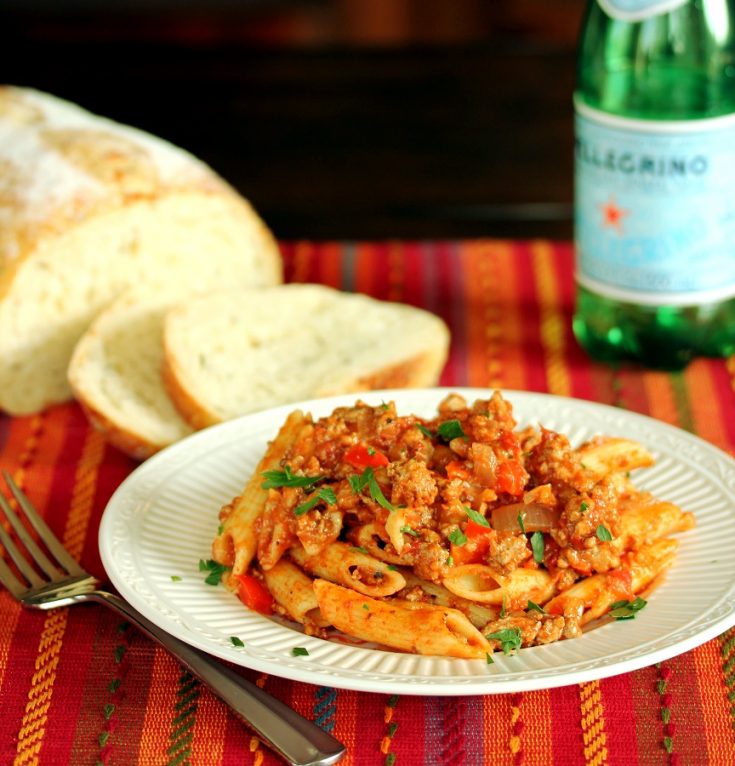 Ingredients
1 tbsp olive oil
1 lb ground turkey
1 small onion, chopped
1 red bell pepper, chopped
2 large cloves garlic, minced
1 pkg Trader Joe's Taco seasoning (or other all natural taco seasoning)
1 (28 oz) can whole tomatoes
1/2 cup water
1 lb short cut pasta
1 cup shredded cheese (cheddar, monterey jack or mozzarella)
diced avocado, sour cream, additional cheese for serving, if desired
Instructions
Bring a large pot of water to a boil.
Meanwhile, heat oil over medium high heat in a large skillet.
Add turkey to skillet, breaking up with a spoon.
Once turkey starts to brown, add onion, red pepper and garlic.
Continue cooking until turkey is no longer pink and onion is translucent.
Sprinkle taco seasoning over turkey mixture and stir to combine.
Place tomatoes in a bowl and break up with a potato masher.
Add tomatoes and water to turkey mixture, stirring to combine.
Cover skillet and reduce heat to simmer.
Add pasta to boiling water and cook according to package instructions.
While pasta cooks, let sauce simmer, stirring occasionally.
Drain cooked pasta and add to skillet, stirring to coat with the sauce.
Stir in shredded cheese.
Serve with desired toppings.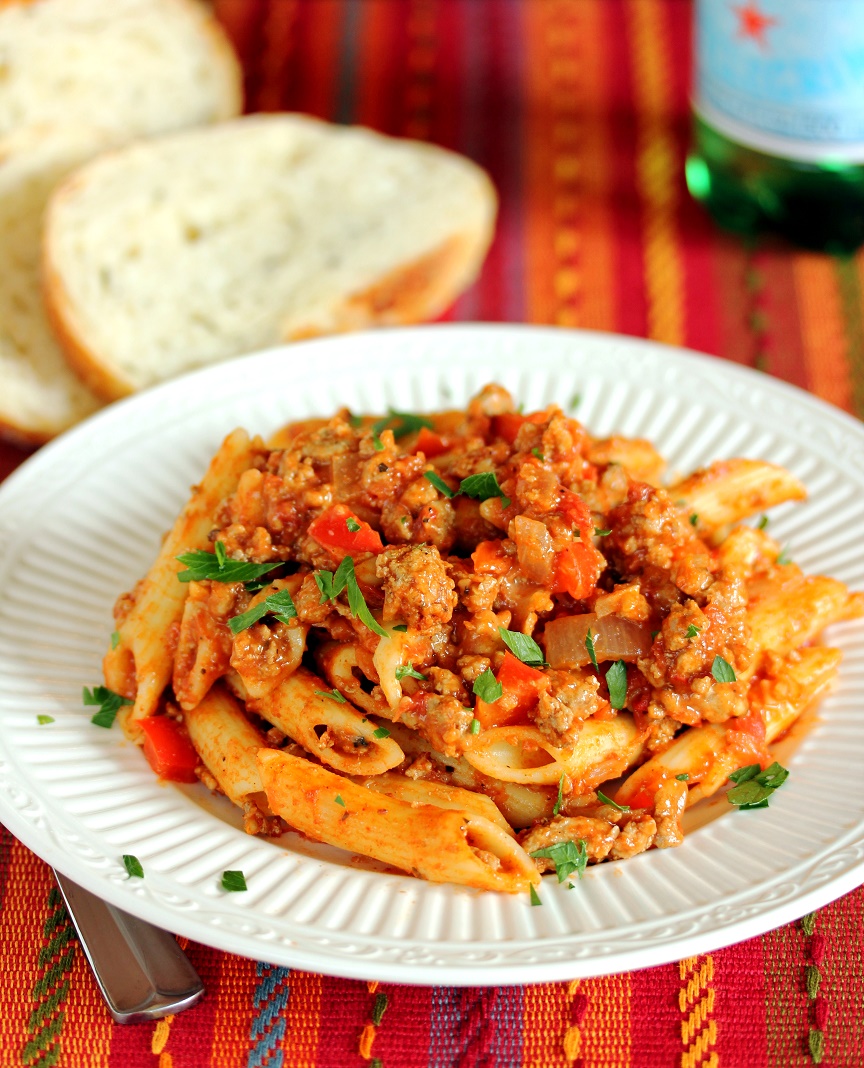 ENJOY!