Gruyere Mac and Cheese is classic comfort food, it's so cheesy and good. If you're having a bad day, a big cheesy bowl of noodles is sure to brighten your spirits.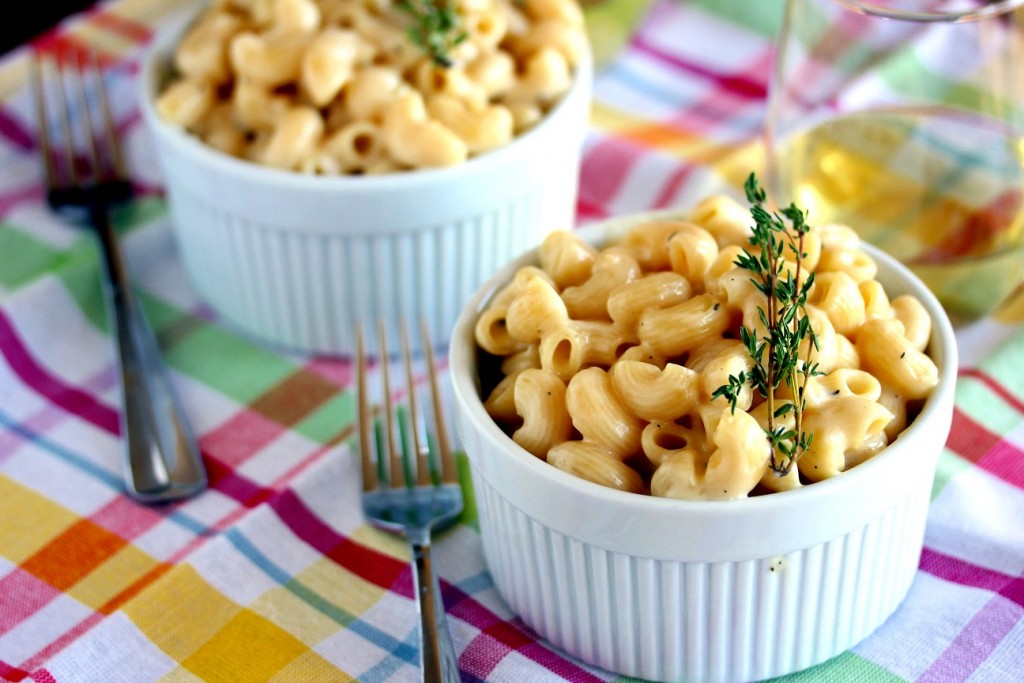 Mac and cheese and I have a long history, it goes back to being a young girl and the infamous blue box. Back in the day (when I actually still had a metabolism and could eat whatever I wanted), I could polish off a whole box by myself.
Since then, I've graduated to homemade versions like Easy Stove Top Macaroni and Cheese and Three Cheese Slow Cooker Macaroni and Cheese which are soooo much better than the box. Unfortunately, I also eat them in much greater moderation, but I thoroughly enjoy every bite.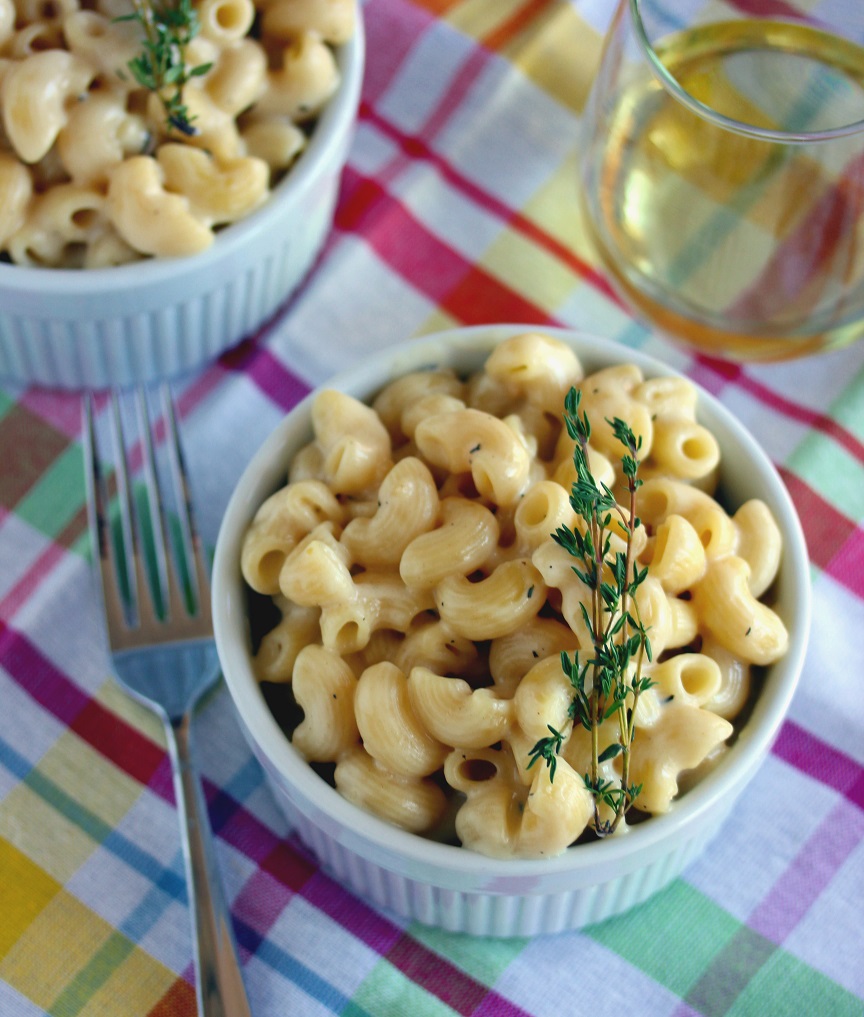 I really thought it was time I came up with a more "grown-up" version of mac and cheese and that's how this gruyere mac and cheese was born. Gruyere is a perfect cheese for mac and cheese. It's a great melting cheese and it has such a nutty and creamy flavor.
A little white wine further enhances the flavor of the gruyere and truly makes this a grown-up mac and cheese. A little garlic and thyme just further add to the flavor explosion of this dish.
While this may be a fancy grown-up version, it is definitely NOT difficult or time consuming to make. This can be on your table in the amount of time it takes to cook
the pasta. While the water comes to a boil, get all your ingredients prepped and ready to go, then while the pasta cooks, the sauce comes together in no time.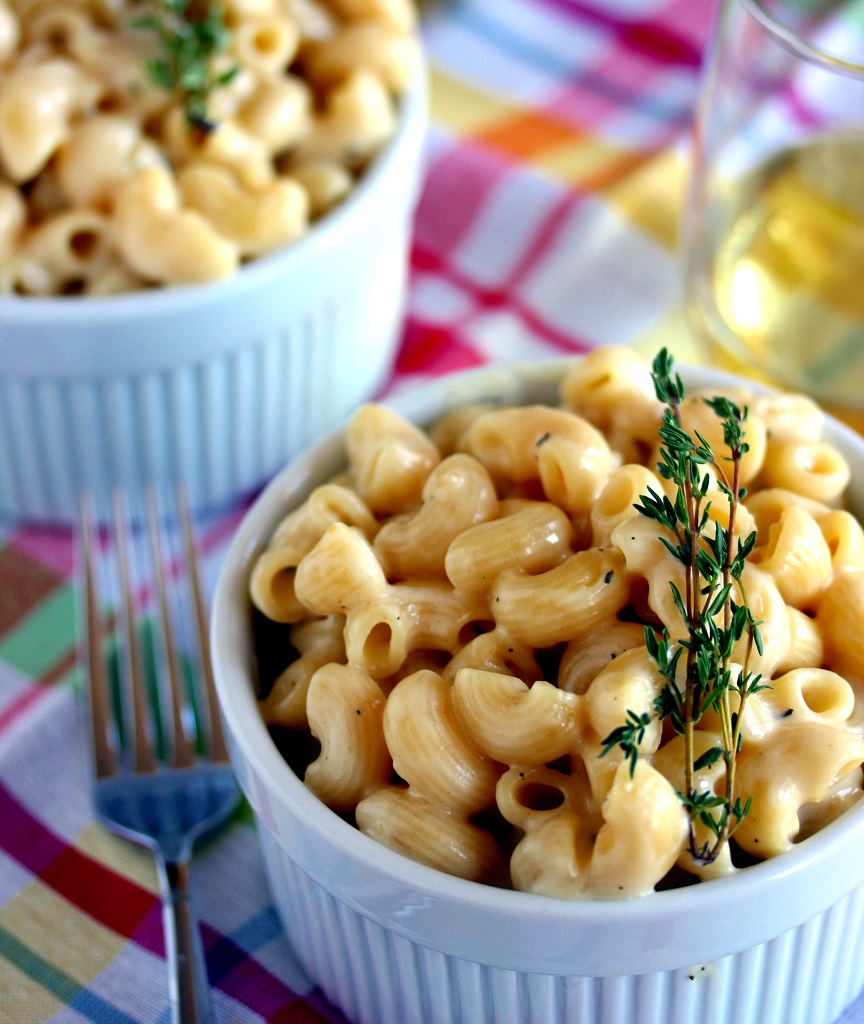 Grown-Up Gruyere Mac and Cheese
Ingredients
1 lb elbow macaroni, cooked according to package instructions
¼ cup butter
2 cloves garlic, minced
½ tsp ground mustard
½ tsp dried thyme
3 tbsp flour
½ cup white wine
3 cups whole milk, warmed
½ tsp salt
½ tsp pepper
8 oz shredded gruyere cheese
Instructions
Melt butter over medium low heat in a large skillet or pot.
Add garlic, mustard and thyme and saute for about 1 minute.
Whisk in flour and cook for another minute.
Gradually whisk in wine and cook until thickened.
Gradually whisk in milk.
Increase heat slightly and continue whisking until mixture comes to a bubble and sauce thickens. Add salt and pepper.
Turn heat off and whisk in cheese, a handful at a time until melted.
Add pasta and stir until well coated with the sauce.
ENJOY!

Shared at: