This Cheesy Hashbrown Casserole is a perfect side dish for any gathering. It's a classic comfort food that's always a crowd pleaser with its creamy, cheesy flavor.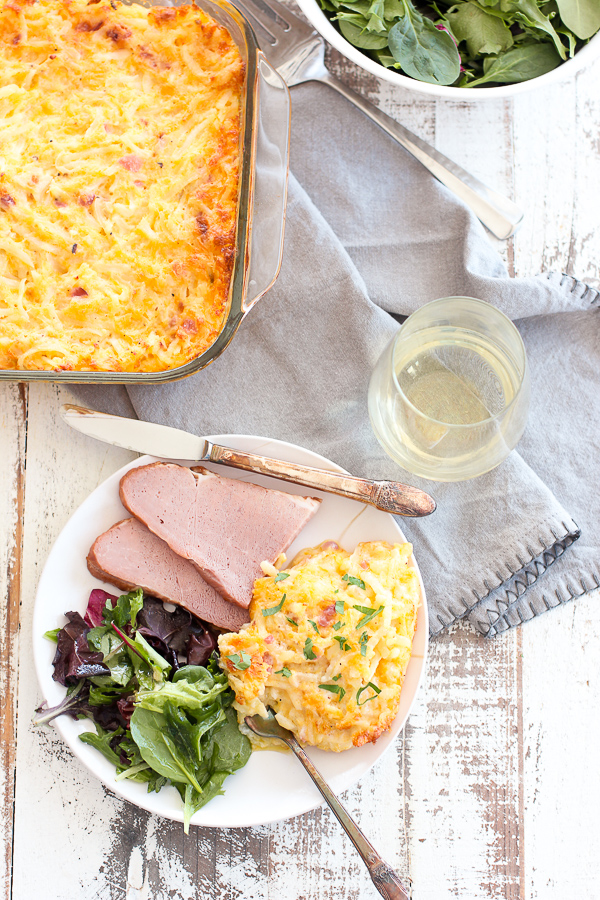 If you like cheesy hash browns, you're going to love this casserole. It's so easy to make and it turns out so creamy and cheesy. It's a side dish that's perfect for entertaining.
Whether it's a holiday meal or a backyard barbecue, this side dish is always a hit. It goes incredibly well with ham, but also pairs great with grilled burgers and hot dogs as well as a juicy steak. This cheesy hash brown casserole is also a great addition to a brunch menu.
Plus it makes enough to feed a crowd. One pan will feed up to 12 people.
Another thing that makes this hashbrown casserole great for entertaining is that it can be made up two days ahead of time. To do this, make the casserole up to the point that it's ready for the oven.
Store in the refrigerate until you're ready to bake it. It will bake at the same temperature, but you'll need to allow an additional 10-15 minutes of cooking time.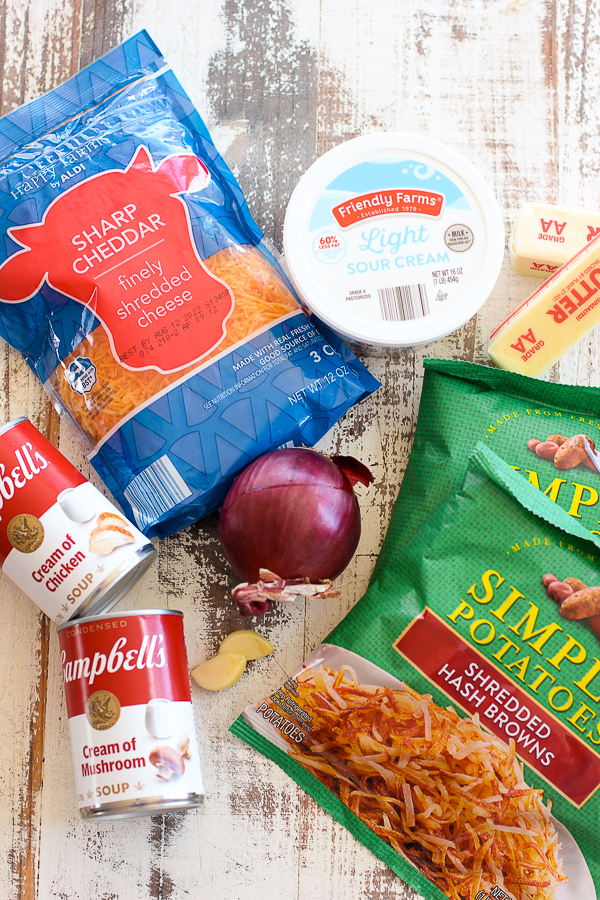 What ingredients are needed to make cheesy hash browns?
Refrigerated hash browns, such as Simply Potatoes are preferred. Frozen hash browns can be used, but should be thawed and drained of any excess liquid.
Onion and garlic for aromatic flavor.
Butter for richness and flavor.
Sour cream
Cream of chicken and cream of mushroom soups are essential ingredients to give the potatoes their creamy texture.
Shredded sharp cheddar cheese. Sharp cheddar is recommended over mild cheddar in order to give the casserole a bolder, cheesy flavor.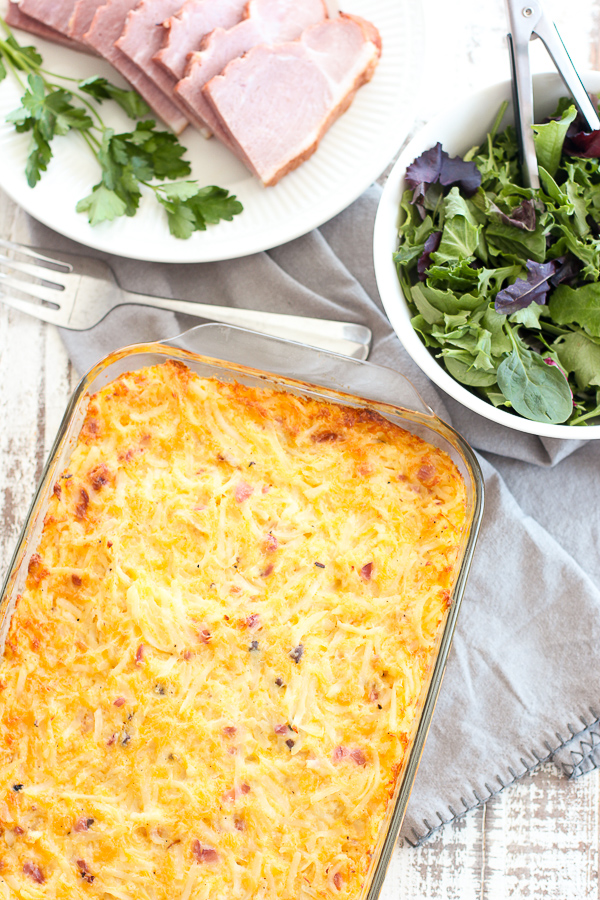 What are the steps to make cheesy hashbrown casserole? (See full instructions in recipe card)
Preheat your oven to 350 degrees.
Melt 2 tablespoons of butter in a skillet and sauce onions and garlic.
Melt the rest of the butter in the pan.
Combine butter mixture with the rest of the ingredients, except for the hash browns.
Mix in hash browns.
Coat a 9×13 pan with cooking spray and spoon hashbrown mixture into pan.
Bake for 50-60 minutes, until browned and bubbly.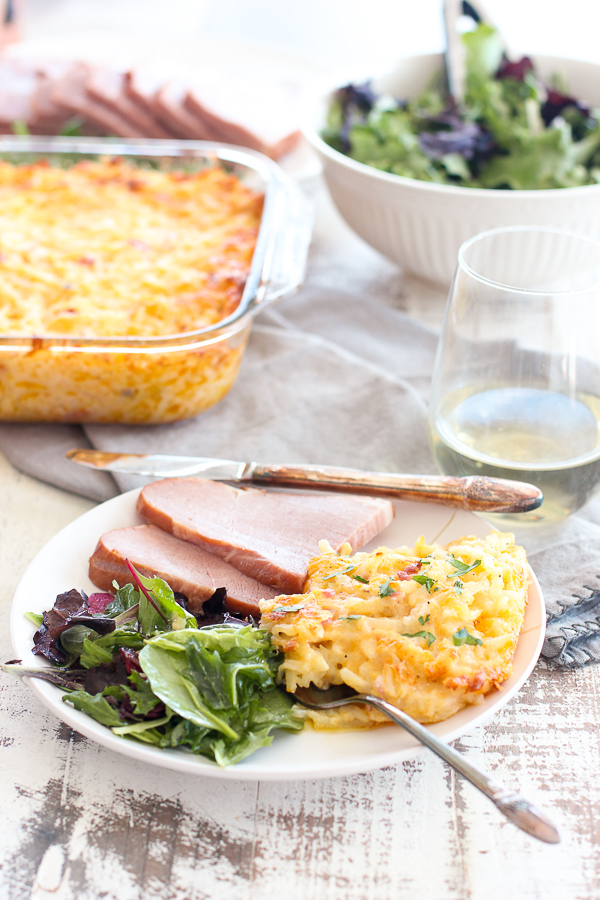 What should be served with this hashbrown casserole?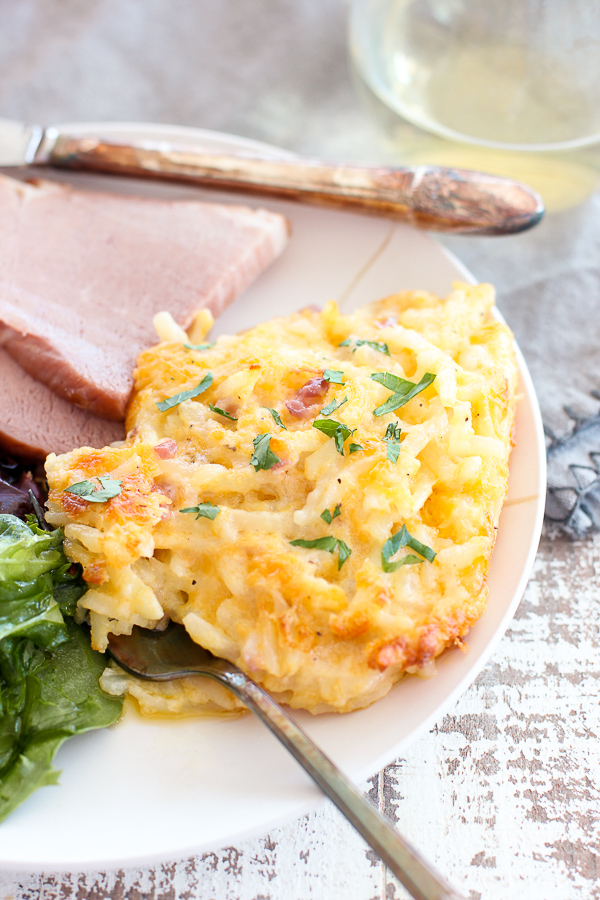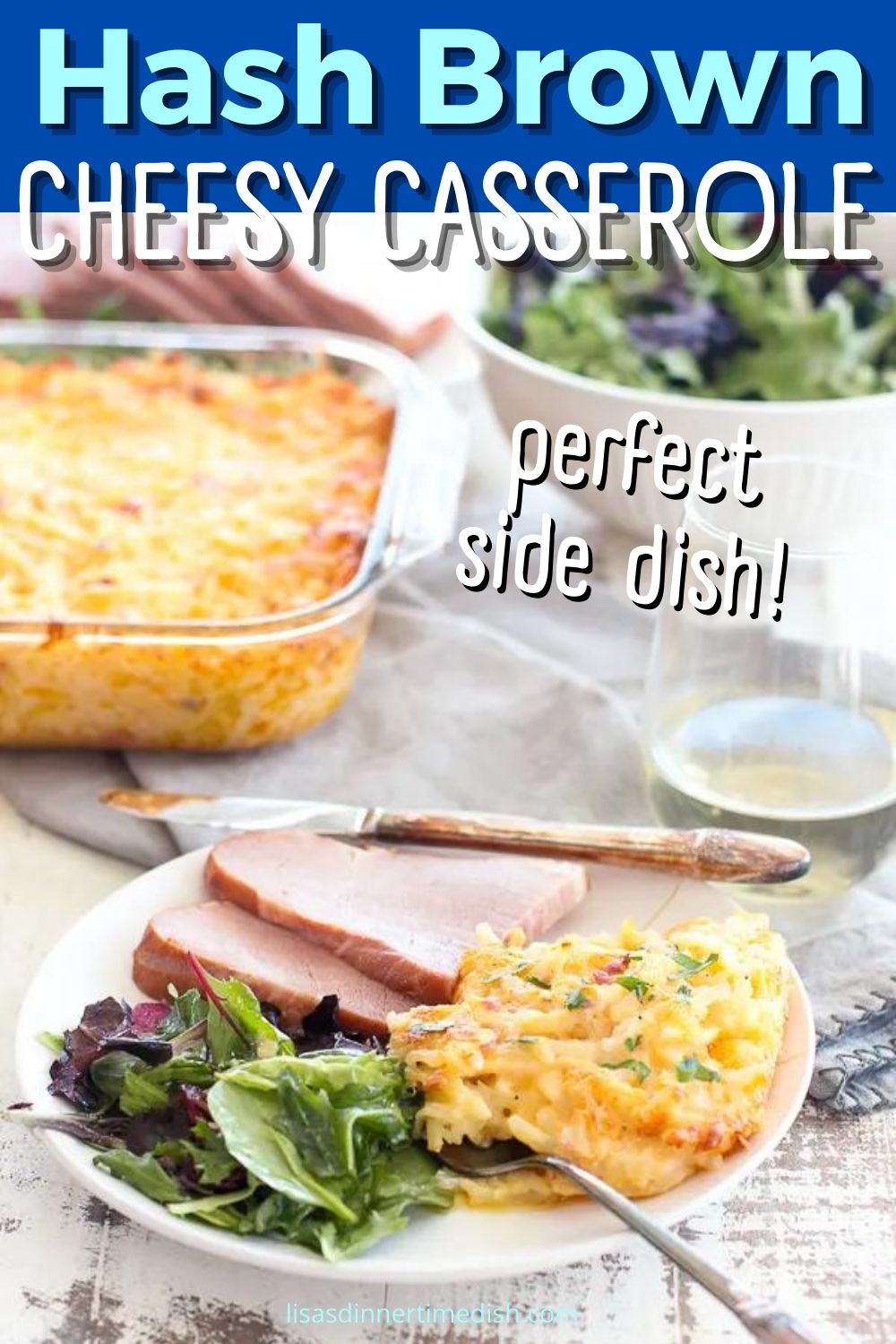 Yield: 12 servings
Cheesy Hashbrown Casserole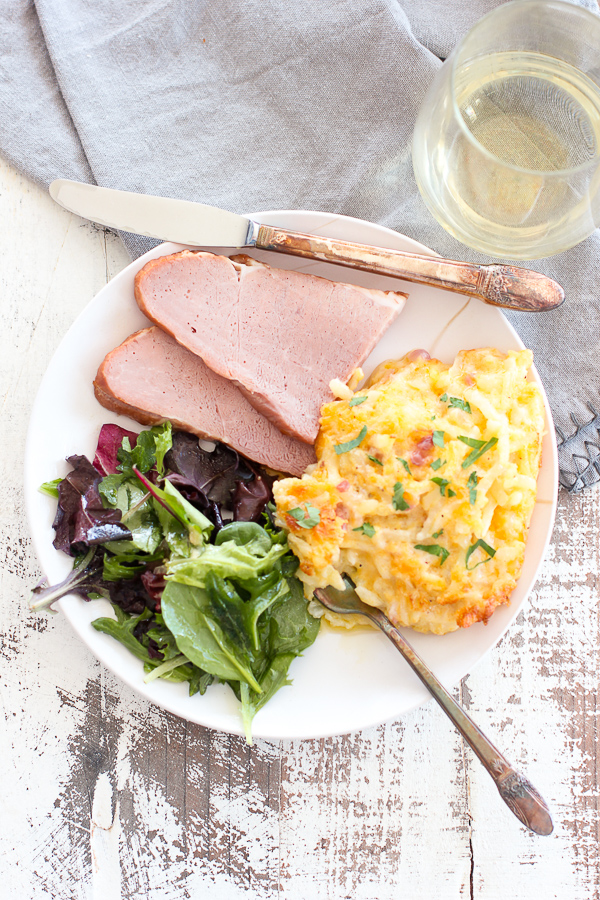 Cheesy Hash Brown Casserole is a perfect side dish for any gathering. It's a classic comfort food dish that's always a crowd pleaser with its decadent creamy cheesy cheesiness.
Total Time
1 hour
10 minutes
Ingredients
2 (20 oz) packages refrigerated hash browns, such as Simply Potatoes
1/2 medium red onion, chopped
2 cloves garlic, minced
1 cup (2 sticks) butter, divided
1 can cream of chicken soup
1 can cream of mushroom soup
1 1/2 cups light sour cream
4 cups shredded sharp cheddar cheese
1 tsp salt
1/2 tsp pepper
Instructions
Preheat oven to 350 degrees
Melt 2 tbsp butter in a medium skillet over medium heat
Add chopped onion and saute for about 5 minutes, until translucent
Add garlic and saute for 1 minute more
Add remaining butter to the skillet, stirring until melted
Combine butter/onion mixture in a large bowl with soups, sour cream, cheese, salt and pepper
Stir until well combined
Add hash browns to the bowl, gently stirring until well coated with the sauce
Spoon potato mixture into a 9x13 baking pan that's been coated with cooking spray
Bake in preheated oven for 50-60 minutes, until browned and bubbly
Serve immediately
Notes
I highly recommend using refrigerated hashbrowns for this recipe. If you do use frozen, make sure they have been defrosted and any liquid has been drained.
This casserole can be prepared ahead of time and refrigerated before baking. You will need to add an addition 10-15 minutes to the baking time.