We are in pumpkin bar heaven at my house. That's right, pumpkin bar heaven. I have discovered that brown butter takes the average pumpkin bar to a way above average new level. Yep, brown butter. Top it off with a super rich and fluffy cream cheese frosting and you have one super amazing treat!
I also have to say that they are pretty darn easy to make. The only slightly tricky part is browning the butter. But with a little patience and a lot of careful watching, it will turn out perfectly. Then you just quickly mix everything together, pop it in the oven and wait for the wonderful pumpkin spice scent that will emerge from your oven.
While you're enjoying that intoxicating aroma, you can quickly whip up the easy and super fluffy, creamy and delicious cream cheese frosting. Before you know it, you'll be enjoying (devouring) one (or three) of these amazing bars of goodness.
Brown Butter Pumpkin Bars with Fluffy Cream Cheese Frosting
.
For Bars:
1 cup granulated sugar
1/2 cup brown sugar
1 cup non-fat plain Greek yogurt
1/2 cup butter
2 eggs
1 (15 oz) can pumpkin puree
2 tsp vanilla extract
2 tsp pumpkin pie spice
2 cups flour
1 tsp baking soda
3/4 tsp salt
For Frosting:
1/2 cup butter, softened
2 (4 oz) pkgs light cream cheese, softened
2 lbs powdered sugar
2 tsp vanilla extract
3-4 tbsp heavy cream
Preheat oven to 375. Line 15×11 baking sheet with parchment paper.
.
Melt 1/2 cup butter in a small saucepan over medium heat. Bring butter to a boil, reduce heat and cook until butter turns a deep brown, being very careful not to let the butter burn. Remove from heat.
.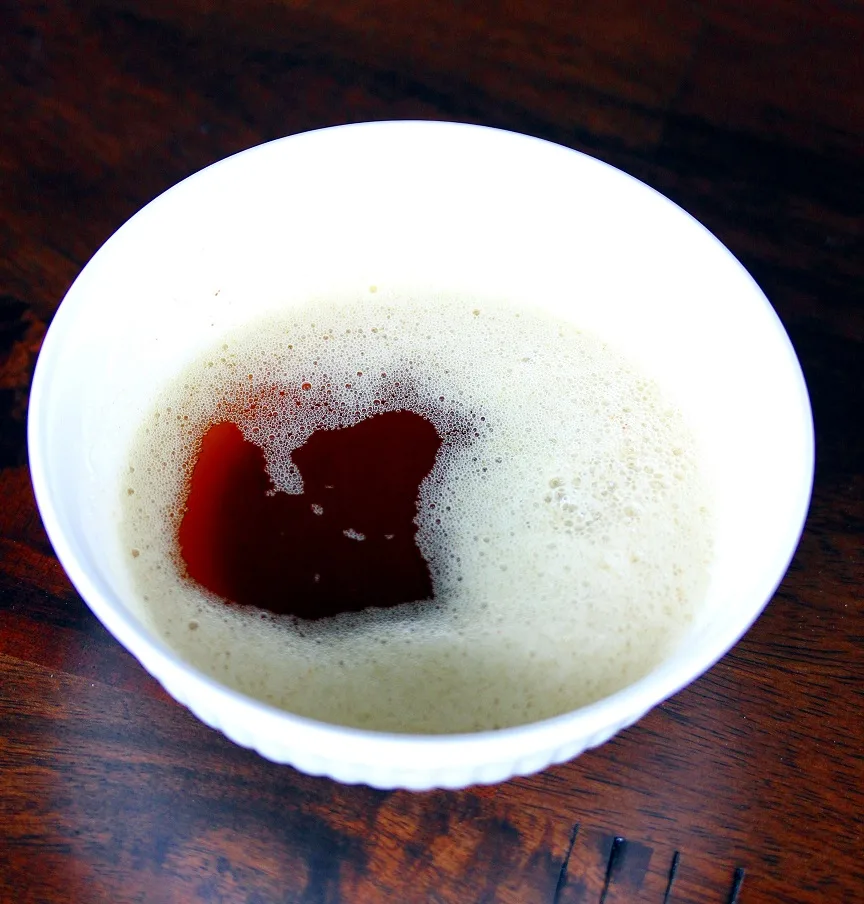 .
In a large mixing bowl, combine sugar, brown butter, yogurt and eggs. Beat until creamy. Add pumpkin puree pumpkin pie spice and vanilla, mix well.
.
Add flour, baking soda and salt and mix until just combined.
.
Spread batter onto baking sheet and bake for 20-25 minutes, until golden brown.
.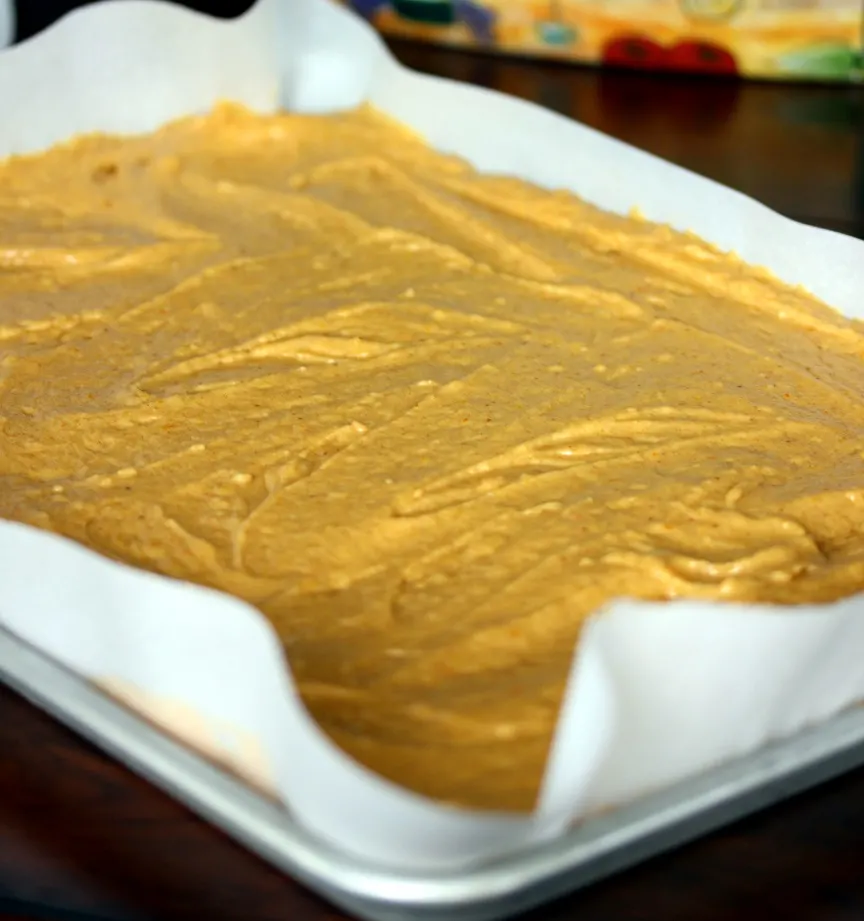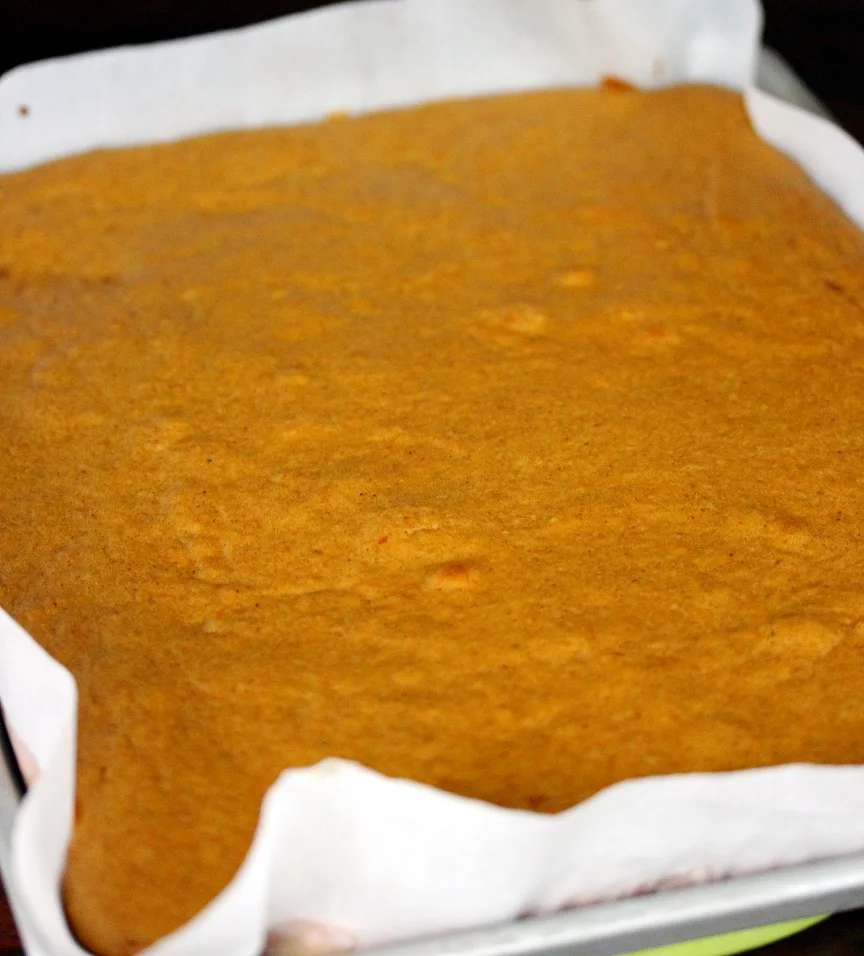 .
While bars are baking, prepare frosting.
.
Beat together remaining butter and cream cheese until creamy.
.
Carefully beat in powdered sugar a little at a time.
.
Beat in vanilla.
.
Beat in cream, 1 tbsp at a time, until frosting is creamy and nice and fluffy.
.
Allow bars to cool completely and then spread frosting over the top.
.
Slice and serve.
.
.
ENJOY!

.
Shared at these great blogs: