I think peas are a great vegetable and I'm not talking about the mushy, canned variety. I'm talking about frozen peas, those vibrant green beauties that give a little pop in your mouth when you bite down on them. They give great color, texture and sweet flavor to soups and stews.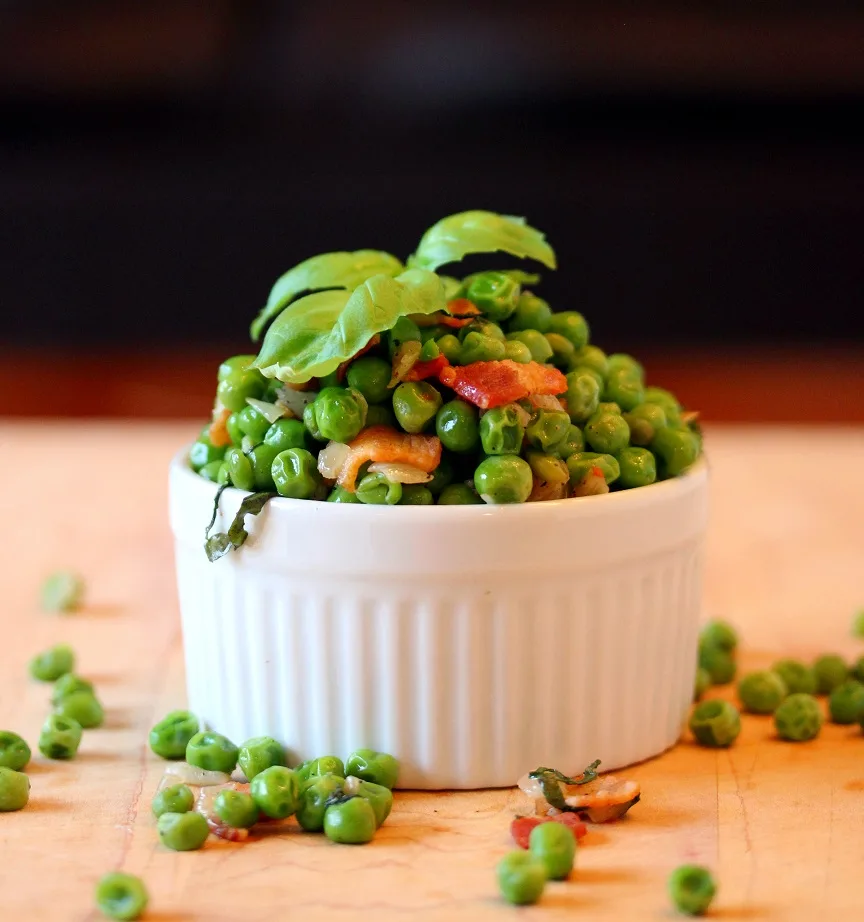 They are also fantastic as the star of a side dish, which is exactly what I bring to you today. When you combine sweet, delicious peas with bacon, onion and then finish it off a little fresh basil, you have an absolutely amazing side dish. It's quick and easy to make, so perfect for any night of the week. But it's also special enough that it would make a great side dish for your Thanksgiving dinner.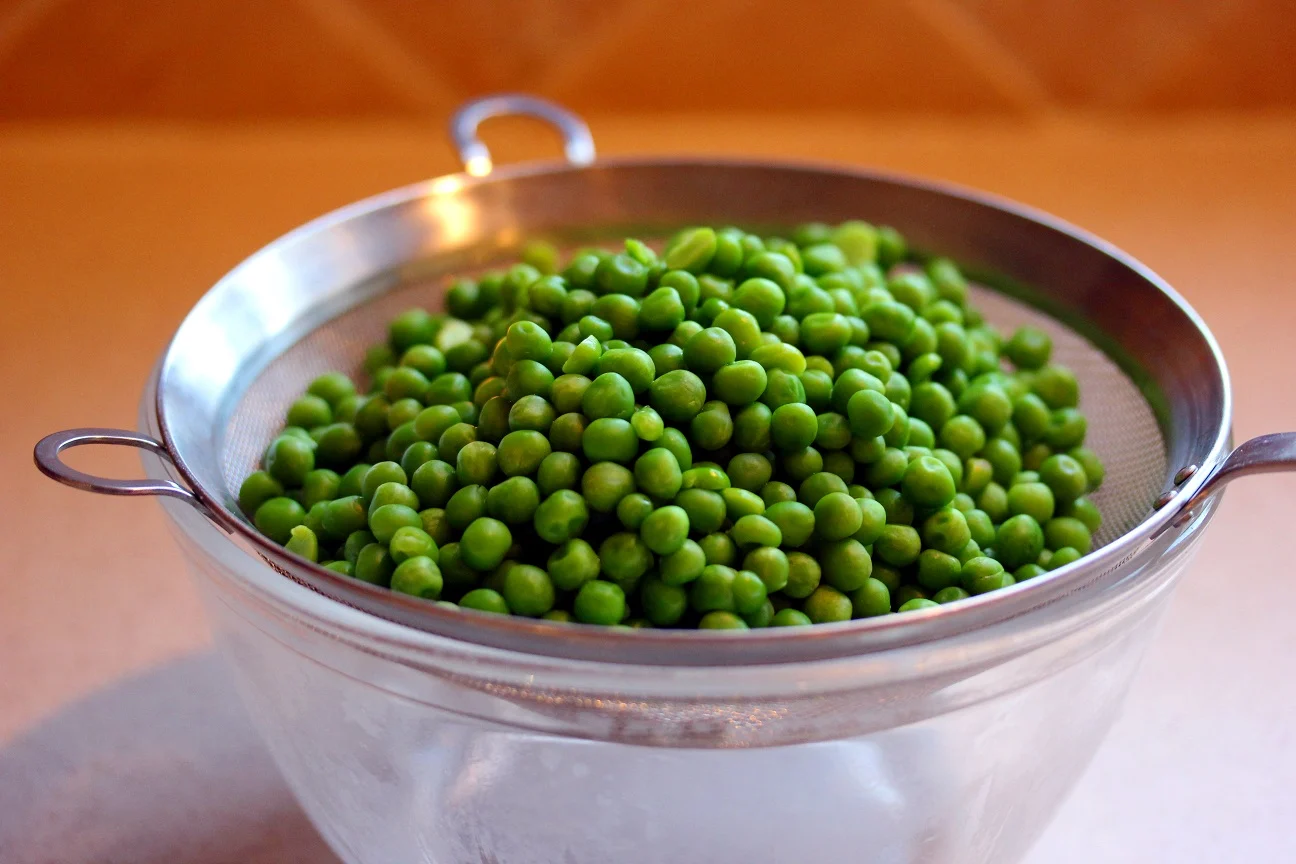 If you make this for Thanksgiving and want do some of the work ahead of time, I would prepare it up to the point that you add the peas to the onions. Go ahead and let it sit out at room temperature for up to an hour. Then, right before you're ready to serve dinner, reheat the mixture in the skillet and then add the bacon and basil. Super easy and super delicious!!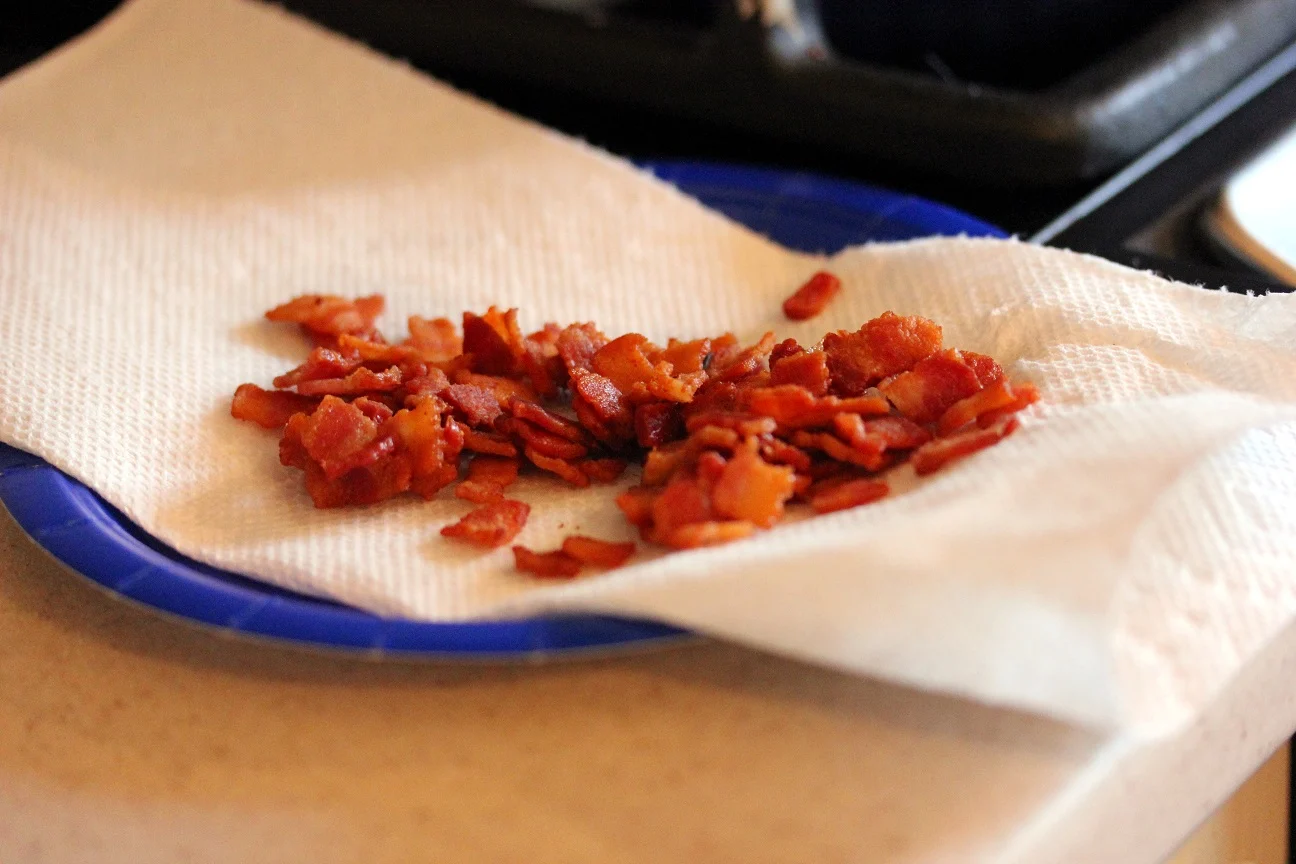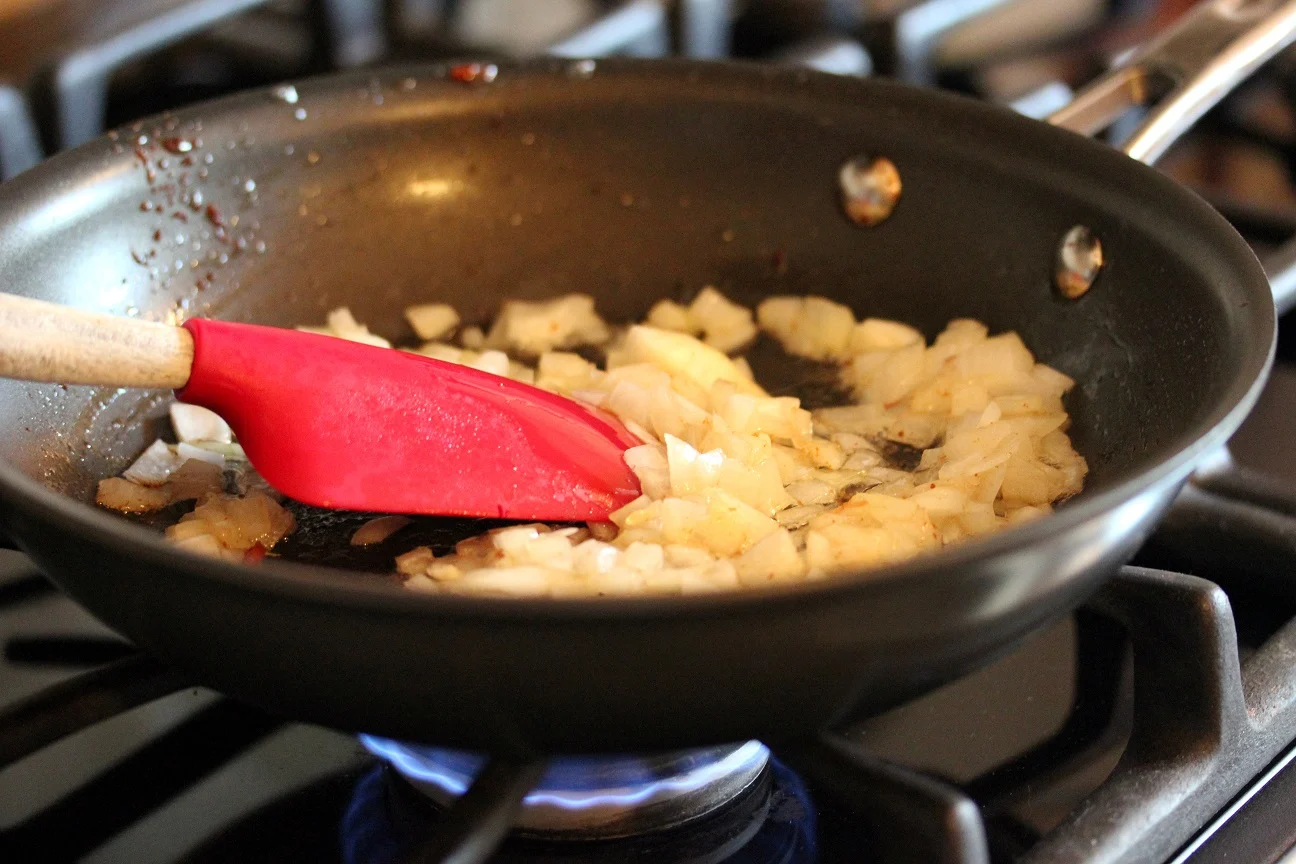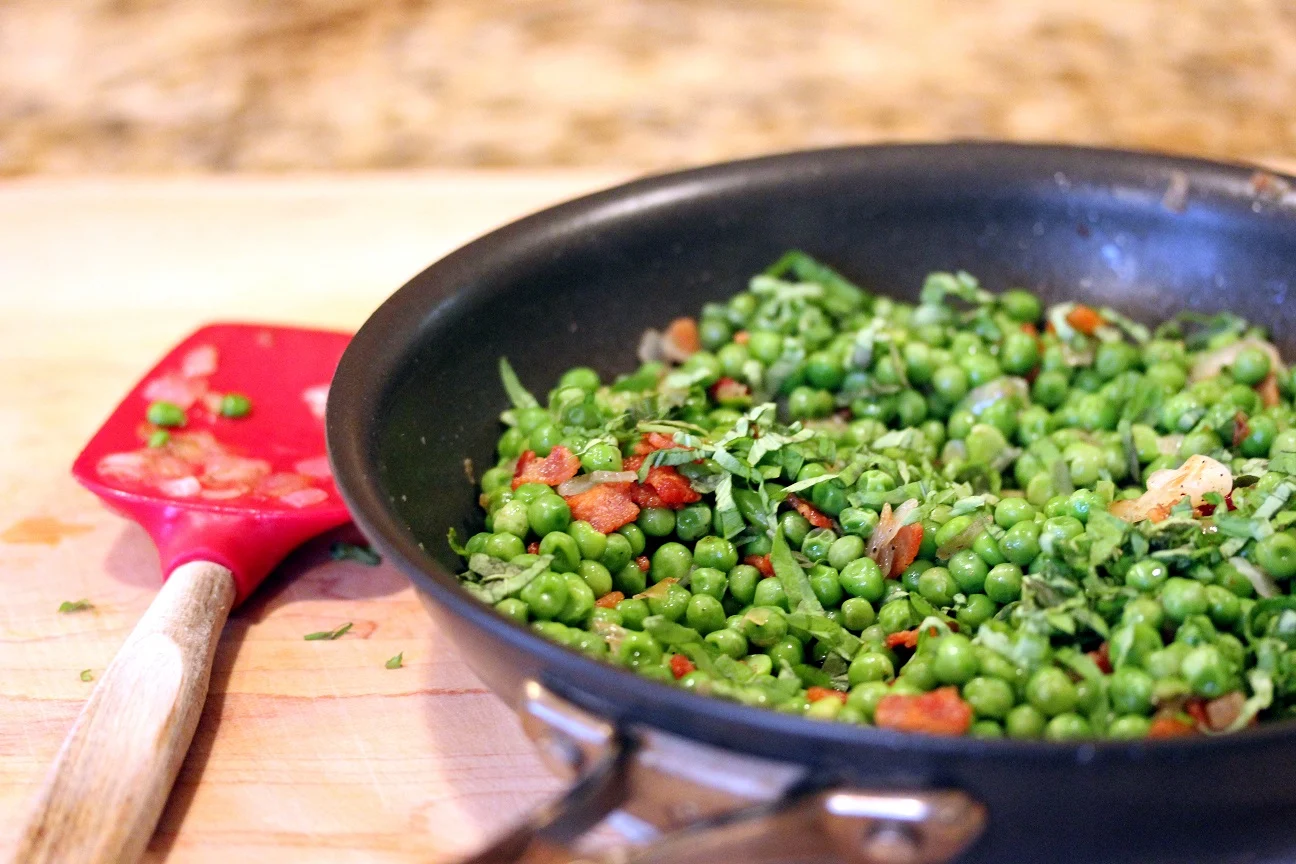 Yield: 6
Sweet Peas with Bacon and Onion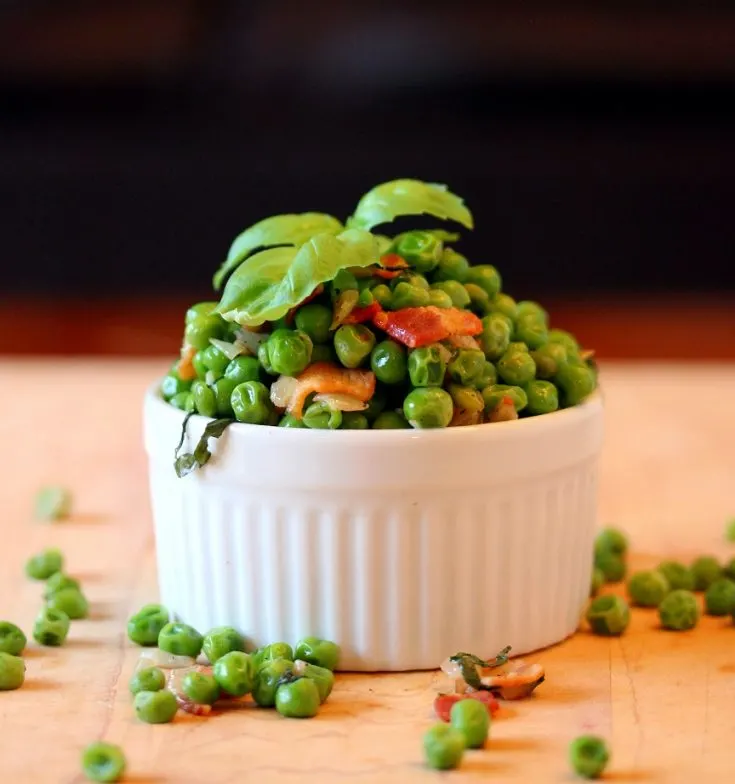 Ingredients
1 (16 oz) package frozen peas
3 slices bacon, cut into small pieces
1/2 cup chopped onion (about 1/2 of a medium onion)
1/2 tsp salt
1/4 tsp pepper
2 tbsp fresh basil, chopped
Instructions
Place peas in a microwave safe dish, add a splash of water and cover with plastic wrap.
Microwave on high for 4 minutes, stirring halfway through. Drain liquid from the peas.
Meanwhile, cook bacon in a medium sized skillet until crispy, over medium heat.
Remove from pan and drain on a paper towel.
Discard all but 2 tbsp of the the bacon fat. Add onion to pan and cook for about 5 minutes, until onion is tender.
Add peas to skillet, stirring to mix with the onion and coat with the bacon fat.
Stir in salt, pepper and the cooked bacon.
Remove from heat and sprinkle the chopped basil over the top.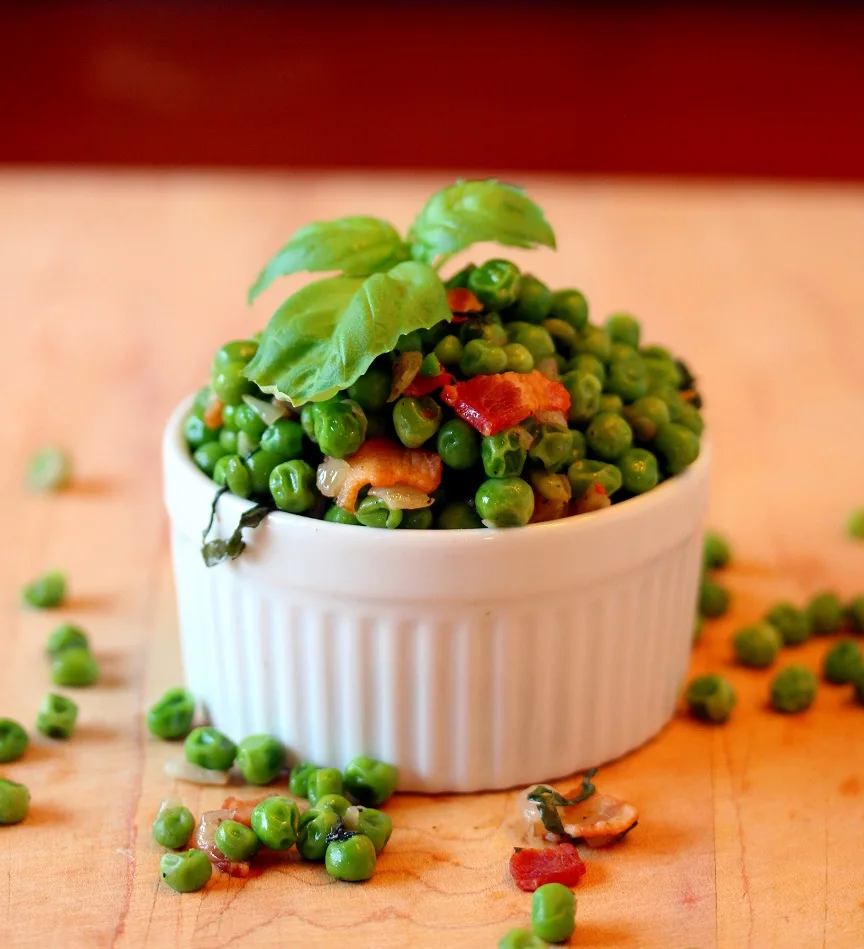 ENJOY!
Shared at these great blogs: