One of my indulgences after I work out is to buy a smoothie. Our gym makes the best smoothies and by the time I'm done with my workout, I'm often starving and since the I have to walk right by the cafe to leave, it's REAL easy to stop for a smoothie. But at 6 to 7 bucks a pop, it's kind of a pricey indulgence, so I do try and resist.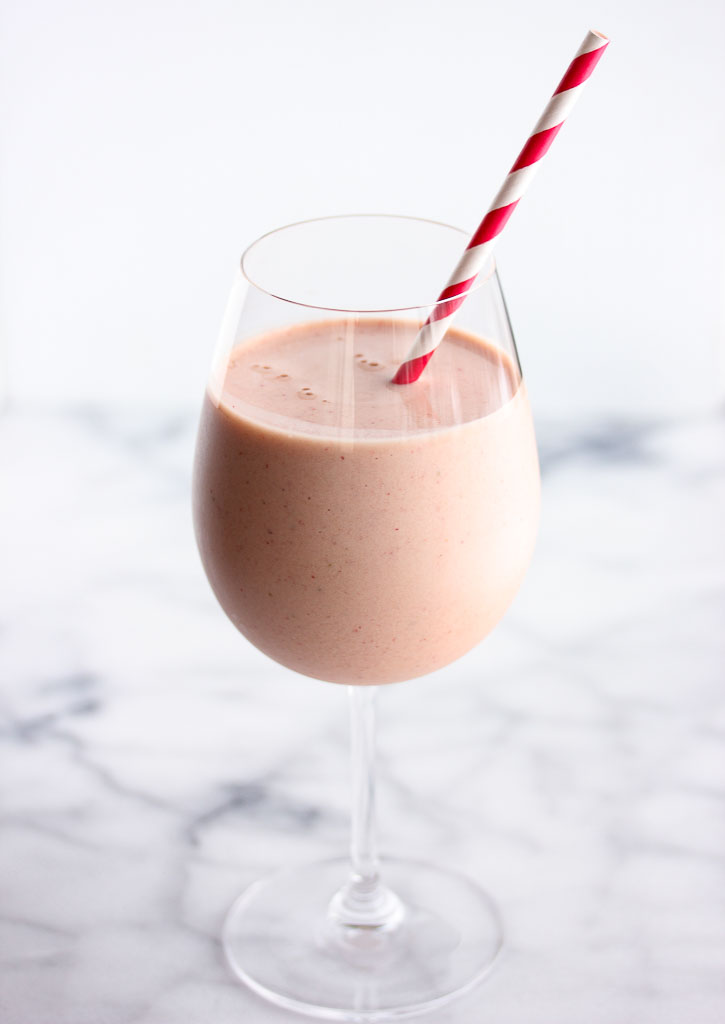 My favorite smoothie is a called a strawberry sunrise. It, of course, has strawberries in it and the sunrise part is orange juice. The orange juice gives this smoothie a wonderful bright, tangy flavor and is what really makes the smoothie special, in my opinion.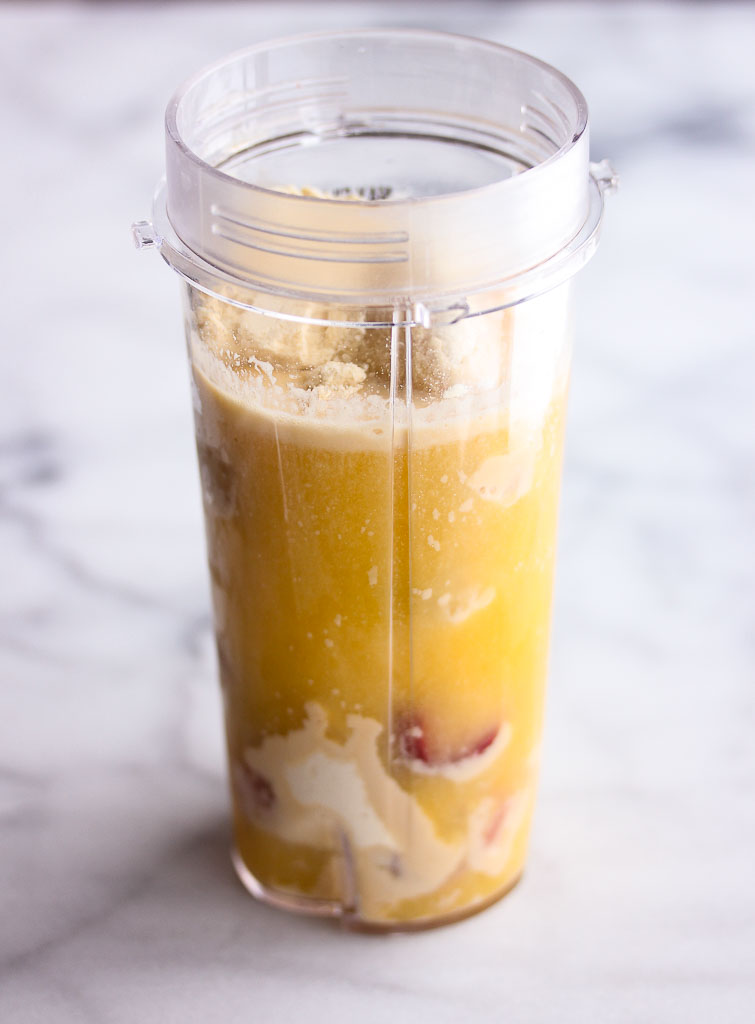 I have tried to avoid this smoothie, though, because I know that the orange juice is pretty high in sugar. I tried subbing almond milk, but it loses that amazing bright, tangy flavor and ends up tasting like a plain old strawberry banana smoothie. The orange juice really is key.
So I decided to take matters into my own hands and make my own at home. One that didn't cost over 6 dollars and one that had a little lower sugar content. To reduce the sugar content, I used Trop50 orange juice, which only has 10 grams of sugar and just 50 calories in a cup.
The result is every bit as good as the one I love at the gym, without any of the guilt. This may become my everyday (guilt-free and healthy) indulgence!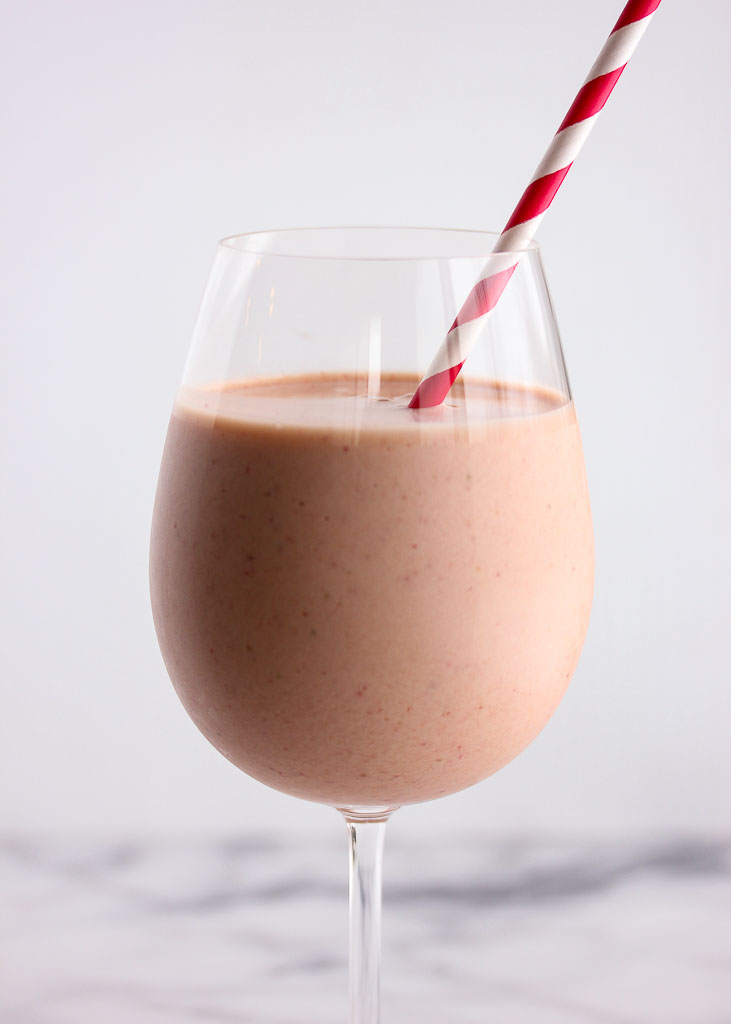 Yield: 1
Strawberry Sunrise Smoothie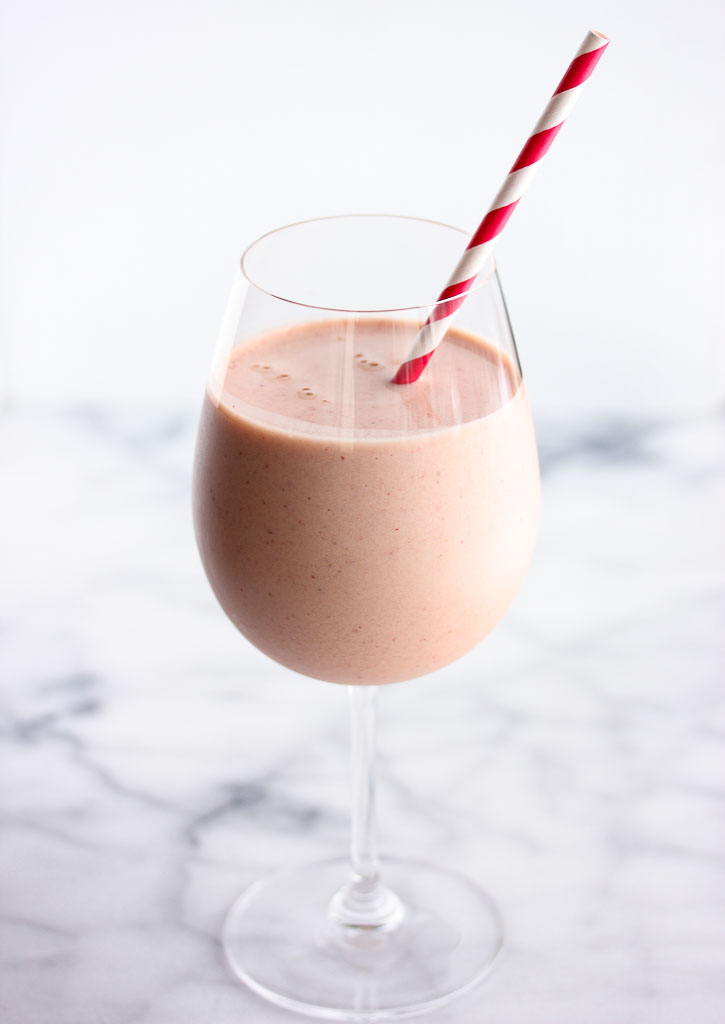 Ingredients
1/2 cup or so frozen strawberries
1 banana, sliced, preferably frozen
1 scoop vanilla protein powder
1 cup Trop50 orange juice
Instructions
Blend all ingredients together until smooth.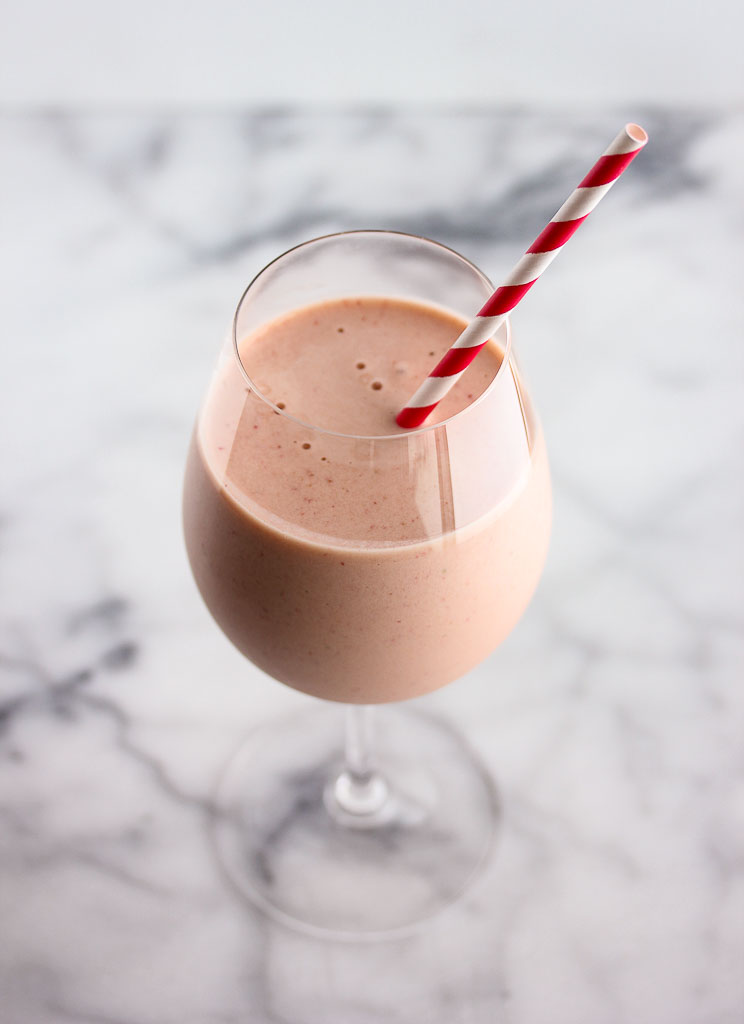 ENJOY!