This shrimp martini appetizer is a quick and easy recipe with a very elegant presentation. Which makes this a perfect appetizer for any holiday entertaining you may be doing!
I found this recipe a couple of years ago over at 4 Little Fergusons and have adapted it slightly to fit my taste, but either way, it's absolutely delicious. The tomato mixture is essentially a simple fresh salsa with just the right amount of heat. I would suggest serving this with tortilla chips so that you can scoop up every last bite!
Shrimp Martini Appetizer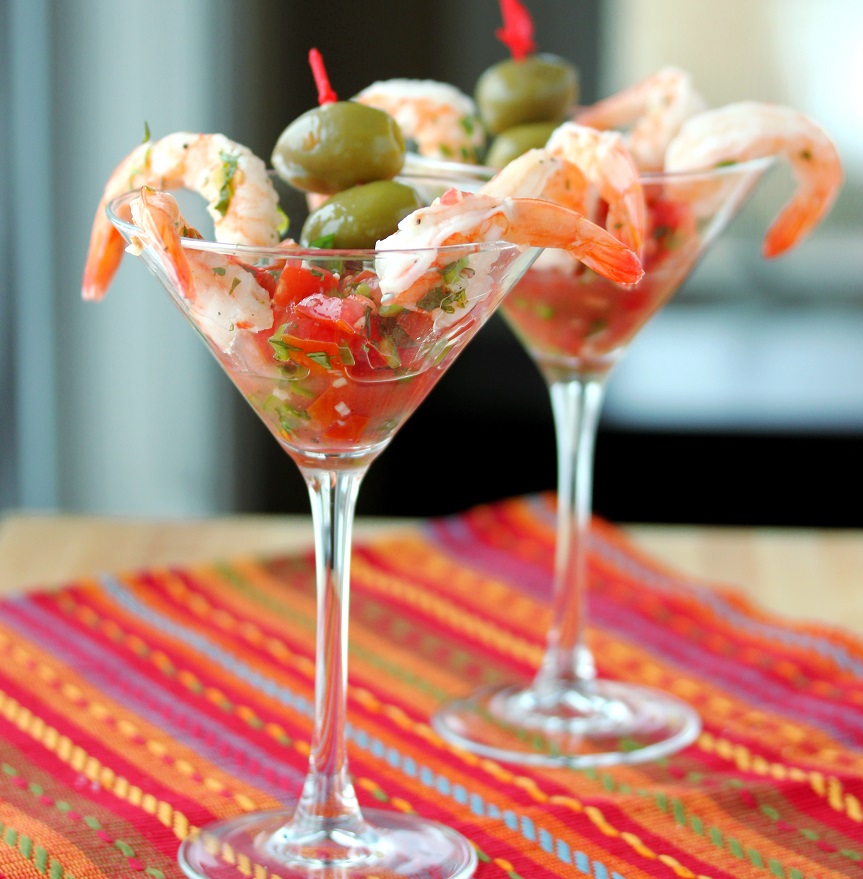 1/2 lb medium cooked shrimp with tails on
2 tbsp fresh cilantro, minced
juice from 1/2 of a lemon
1/4 tsp salt
1/4 tsp pepper
2 plum tomatoes, chopped
1 anaheim pepper, seeded and minced
1 large garlic clove, minced
8 large green olives
In a medium mixing bowl, combine cilantro, lemon juice, salt, pepper, tomatoes, pepper and garlic.
Add shrimp to bowl and toss to coat.
Divide tomato mixture (leaving the shrimp in the bowl at this point) between 4 martini glasses.
Divide the shrimp between glasses, hanging tails over the edge.
Thread two olives on each of 4 toothpicks and use to garnish the appetizers.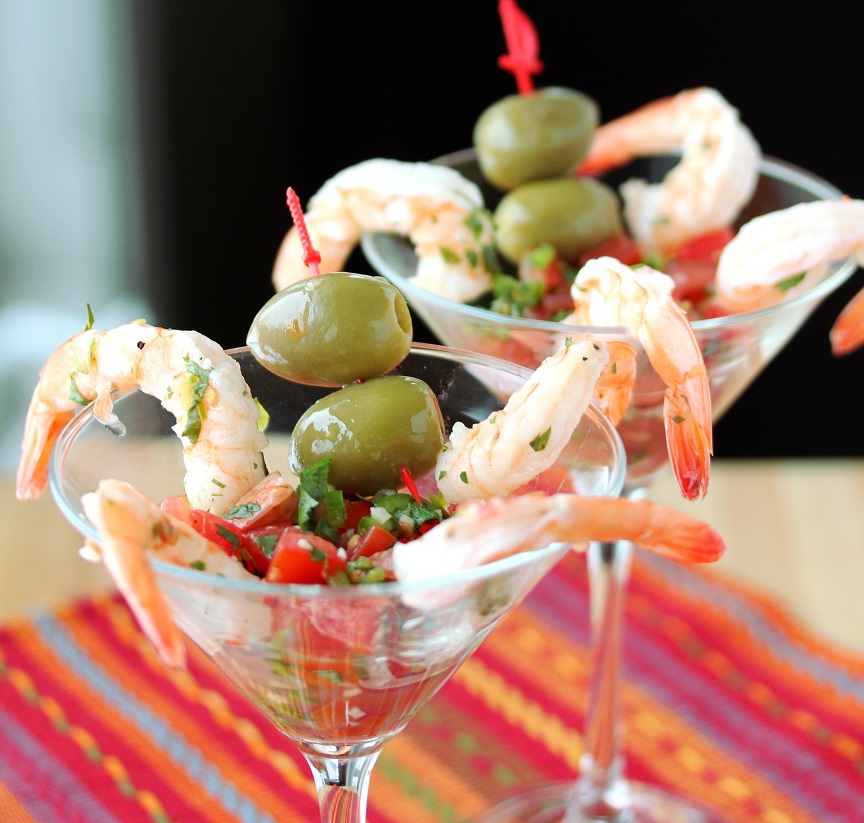 ENJOY!

Shared at these great blogs: