I have made these fajitas twice now and they are quickly becoming a favorite of mine. First of all, they are absolutely delicious, the pork is juicy and perfectly seasoned and the peppers and onions get amazing flavor from the grill and just a touch of butter at the end. The other thing I love is how EASY they are to make. The prep work is very minimal and they only take about 20 minutes on the grill, plenty of time to whip up some guacamole and salsa. Then before you know it, you have an amazing dinner on your table!
I season the pork tenderloin with Trader Joe's taco seasoning. I think Trader Joe's seasoning is far superior to other taco seasoning, because first of all, it tastes great with just the right amount of spice. Plus, there's really nothing in it but spices, no fillers or anything unrecognizable. So, if you have a Trader Joe's near you, I highly recommend using their taco seasoning.
So, next time you're feeling like Mexican and you want a quick meal, heat up your grill and make it fajita night!
Grilled Pork Tenderloin Fajitas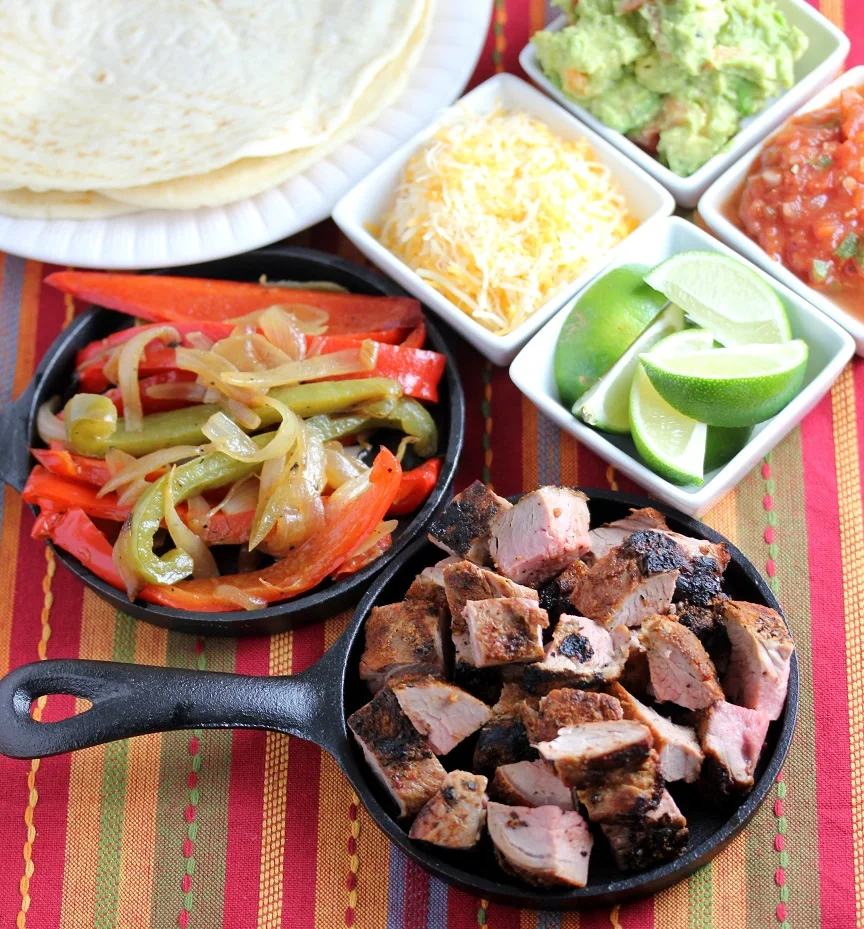 2 lbs pork tenderloin
1 packet taco seasoning (I highly recommend Trader Joe's)
1 large red pepper, sliced
1 large green pepper, sliced
1 onion, sliced
salt
pepper
1 tbsp olive oil
1 tbsp butter
8 flour tortillas
Preheat grill to medium high heat, about 425 degrees.
Rub a generous amount of the taco seasoning on to the pork.
Toss the peppers and onions with olive oil, until well coated. Season with salt and pepper.
Grill pork for about 15-20 minutes, until it's just a little pink in the middle.
Once the pork is done, remove from grill, cover with foil and let rest for about 10 minutes.
Cut the pork into cubes.
Grill the peppers and onions in a grill bowl or flat grill topper, turning frequently, for about 15 minutes.
Once the veggies are soft and getting some color, stir in the butter to coat.
Serve with tortillas and your favorite toppings.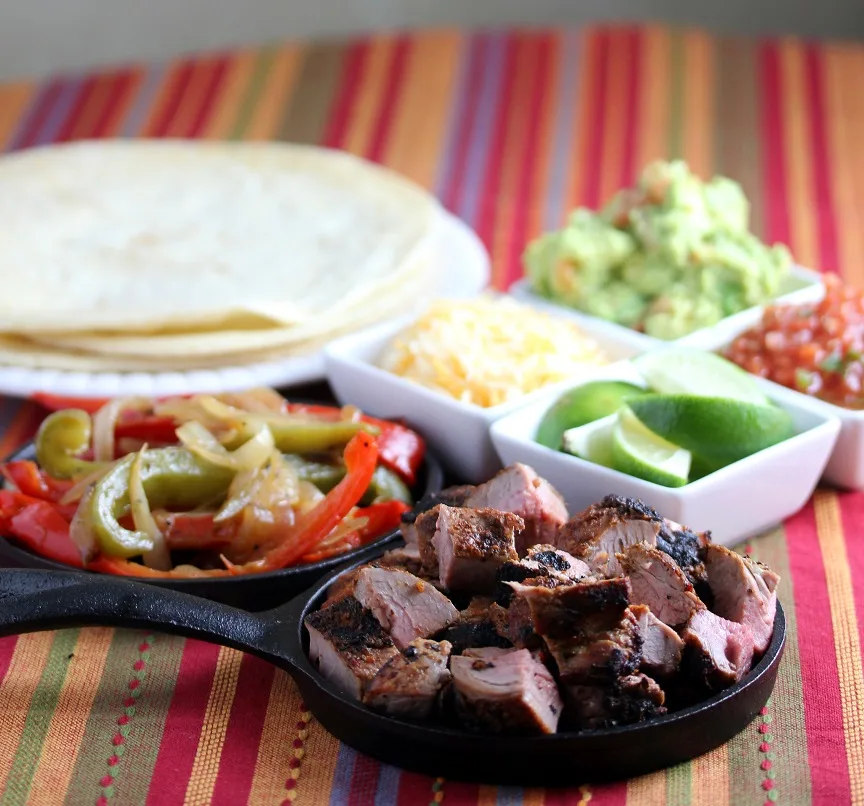 ENJOY!


Shared at these great blogs: