Yesterday, my daughter, Nicole helped me make a really cool art project for my kitchen and we had such good time! For those of you who know me, you're probably going, WHAT??? Because you know that I am NOT crafty. I once tried decoupage' and it was not good. It looked like a four year old's project…. in fact a four year old probably would have done a better job. But I had empty wall space in my kitchen and I wanted to put up something more personal and I didn't want to spend a fortune. I had some food photos that I wanted to hang, which my daughter Kelly helped me to pick out, and I wanted to do it in a creative way. So off to the craft store Nicole and I went and then we put together these cute pictures made up of a canvas, scrapbooking paper, a photo and a lot of modge podge. I just love how they turned out!
Ok, now that I shared that with all of you, let's get on to pumpkin! Today and Friday I'm going to show you how to make some basics that will be great to have on hand for other recipes. Next week, I'll show you what to do with these basics. Today it's fresh pumpkin puree and pepitas (aka pumpkin seeds).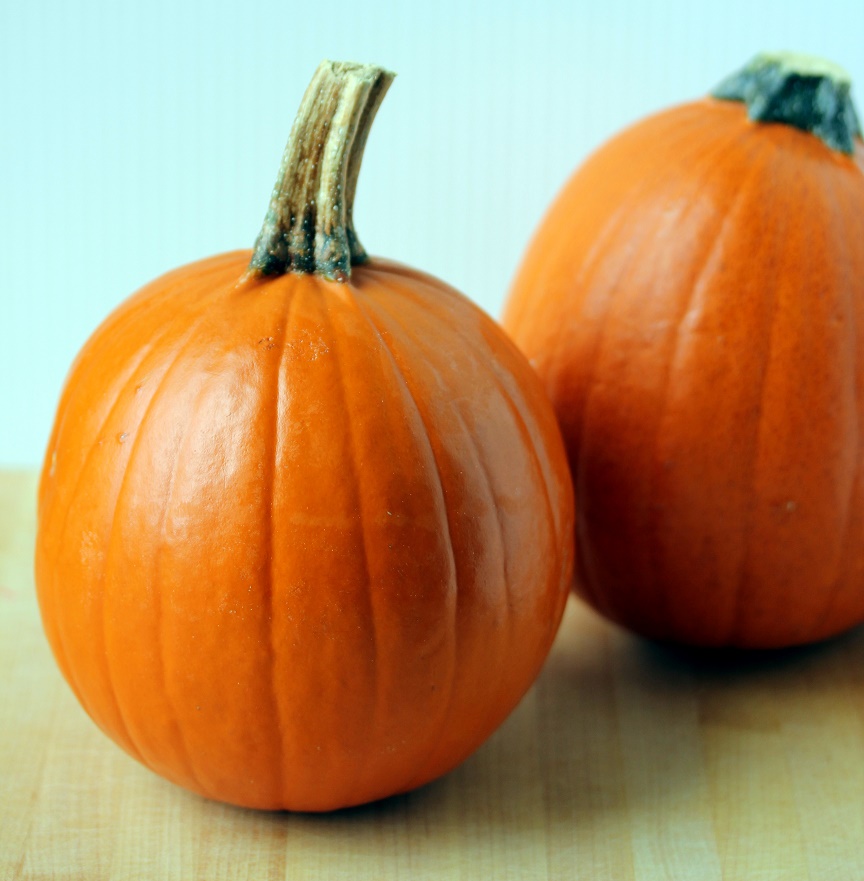 Fresh pumpkin puree tastes so great and has a wonderfully smooth texture. It's really not difficult to make either. You make it with the smaller pie pumpkins. They're easier to work with than the big carving pumpkins, their skin is thinner so they're a lot easier to cut into. It does take a little bit of time to scoop out all of the seeds and pulp, but it's so worth it. One pumpkin will yield the equivalent of 1 (15 oz) can of pumpkin puree. I would recommend baking two or more pumpkins. It won't be that much more work and you can fill your freezer with enough pumpkin puree for several recipes. Just put the puree into zip-loc bags and freeze the bags flat, on top of each other.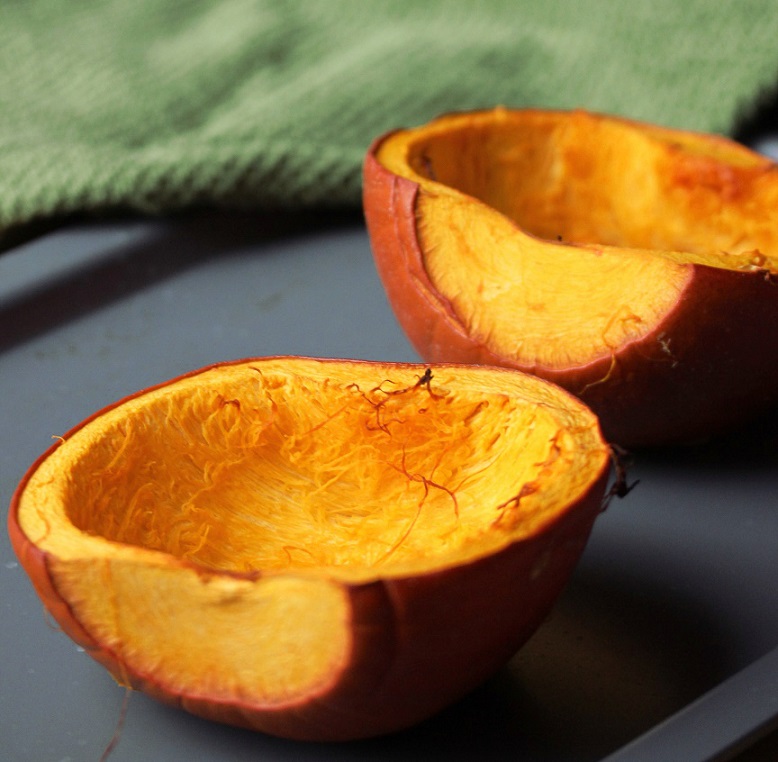 Since you're going to all the trouble of scooping out the seeds, you may as well roast them up for a tasty snack or a nice crunch to add to salads. It's really easy and they taste great!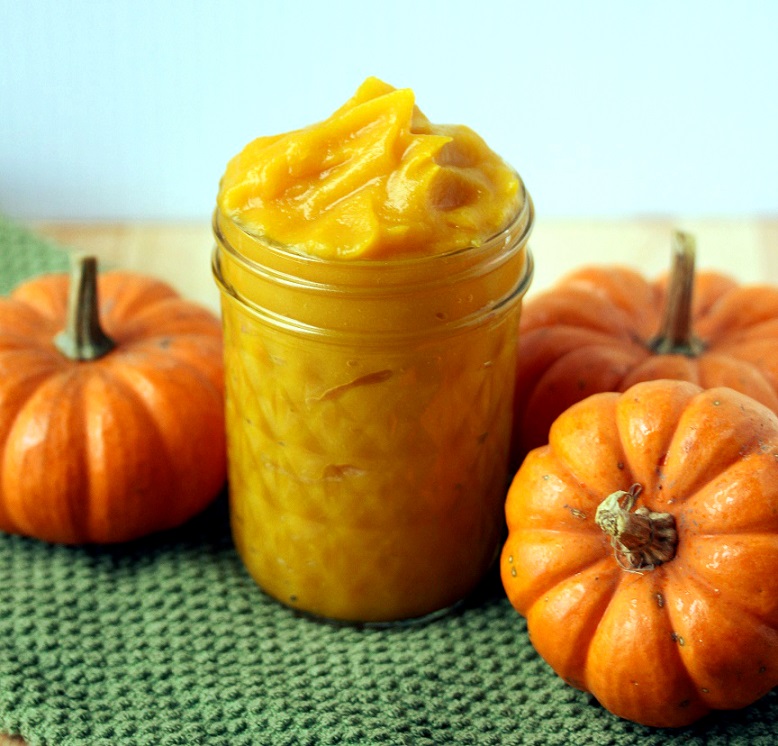 Fresh Pumpkin Puree and Pepitas
Ingredients
1 pie pumpkin
2 tsp olive oil
2 tsp olive oil
Instructions
Preheat oven to 350 degrees.
Scoop out the seeds and and the stringy pulp.
Place pumpkin halves cut side up on a baking sheet.
Bake for 50-55 minutes, until pumpkin flesh is very soft.
Remove from oven, let cool, until it's cool enough to handle.
Peel skin off of the flesh.
Put pumpkin in a food processor or blender (my Ninja worked great) and process until it's very smooth.
Depending on your pumpkin, it may be a little dry. If that's the case, add a little water, about a tablespoon and blend in. If it's still dry, blend in a little more. You don't want the puree to be watery, just nice and creamy.
Refrigerate or freeze until ready to use.
To make pepitas, increase temperature of oven to 400 degrees.
Rinse all of the stringy pulp off of the seeds.
Place the seed on baking sheet and allow to dry for about 1 hour.
After 1 hour, toss with 2 tsp olive oil and sprinkle with salt.
Roast in the oven for 5-10 minutes, until golden brown. Watch them very carefully, because they will go from not done to done very quickly!
Notes
One pumpkin equals approximately 1 (15 oz) can of pumpkin puree.