This Post is brought to you by Hamilton Beach. I received product from them, but all opinions are my own.
Any one who knows me knows that I'm not much of a football fan. But, I do look forward to the Superbowl every year because that means snacks, lots of snacks. It becomes an evening of heavy duty grazing, which I am a big fan of. Every super bowl party requires at least one dip, which is why this Date and Goat Cheese Spread is perfect for any Superbowl party.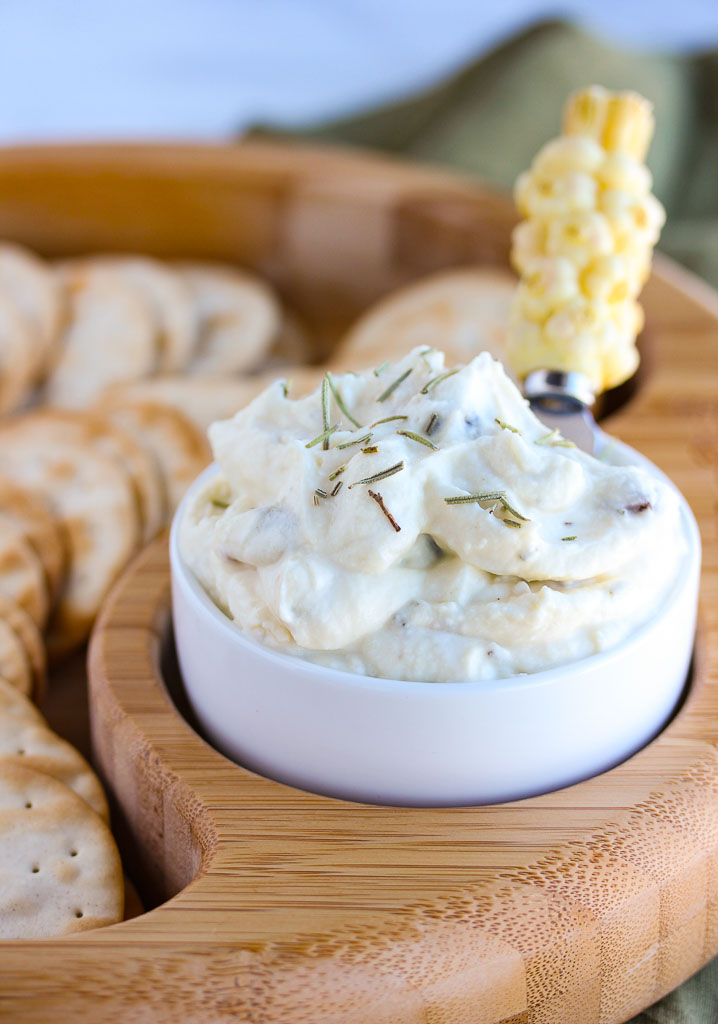 This dip is so easy to make and the Hamilton Beach Hand Mixer makes it even easier. After you chop up the dates, you throw every thing into a bowl and let the mixer do its thing. Before you know it you have a super creamy, sweet, tangy and salty spread. I promise you, your guests will devour it.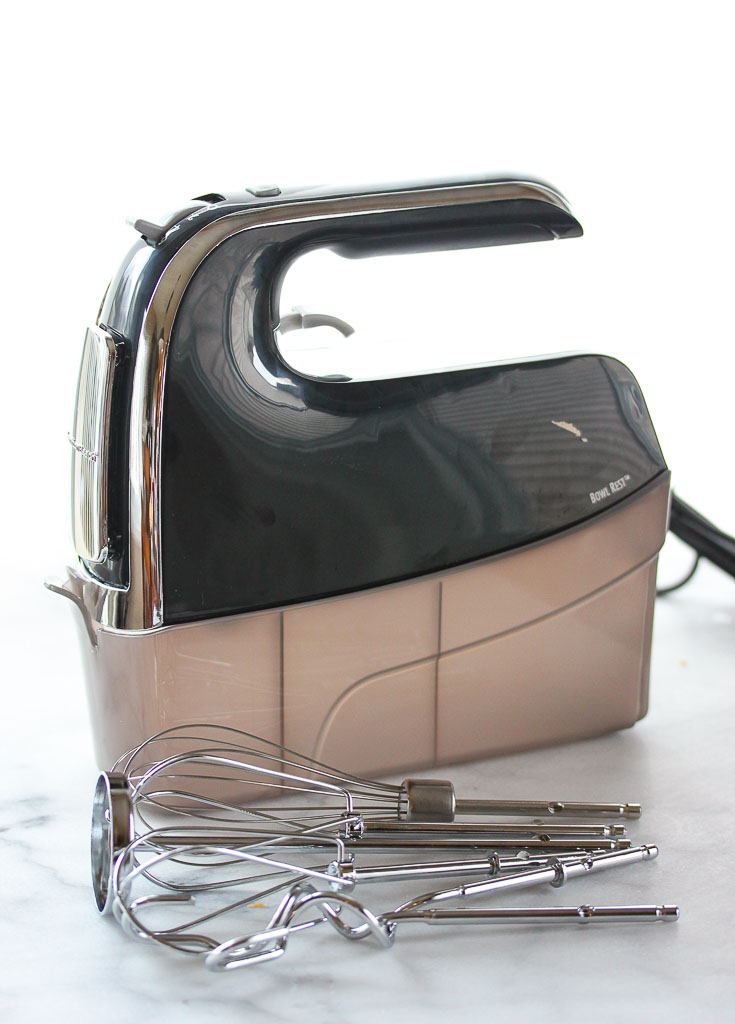 Let's talk a little about this Hamilton Beach Hand Mixer. It really is a powerhouse that can take care of your mixing needs. It's got 6 speeds, as well as a pulse function which gives you more control, especially when you're mixing in things such as flour or powdered sugar. It also has a snap on storage case that conveniently keeps all of the attachments in one place.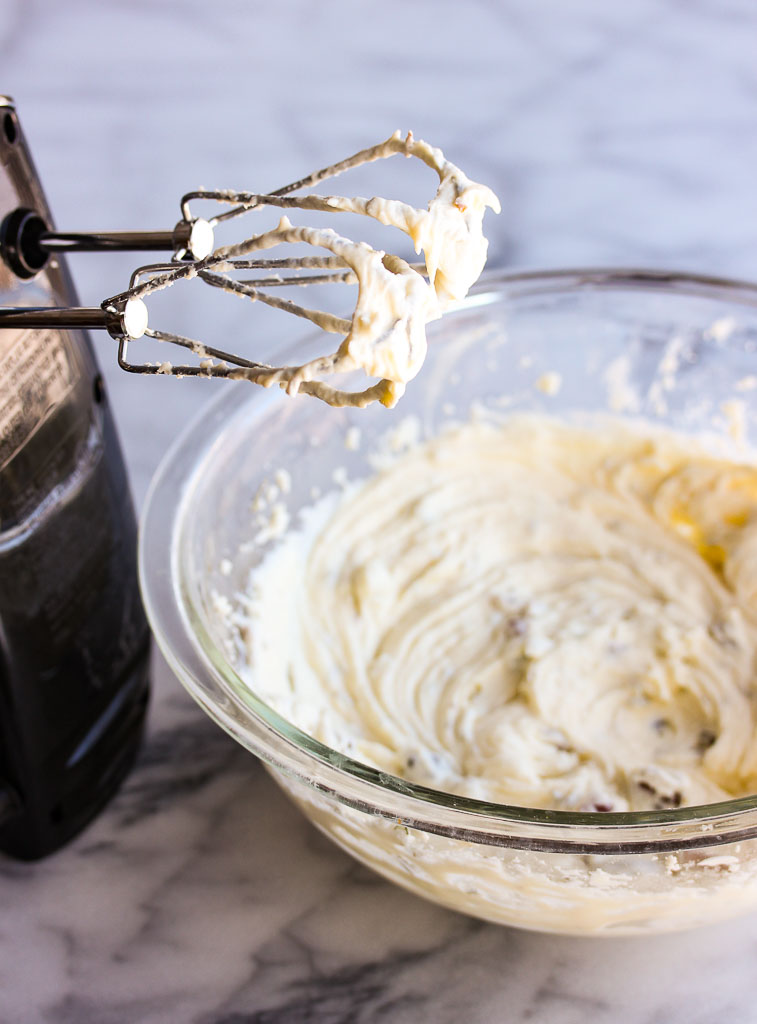 So what do you think? Are you going to be mixing up a batch of this date and goat cheese spread for your Superbowl party?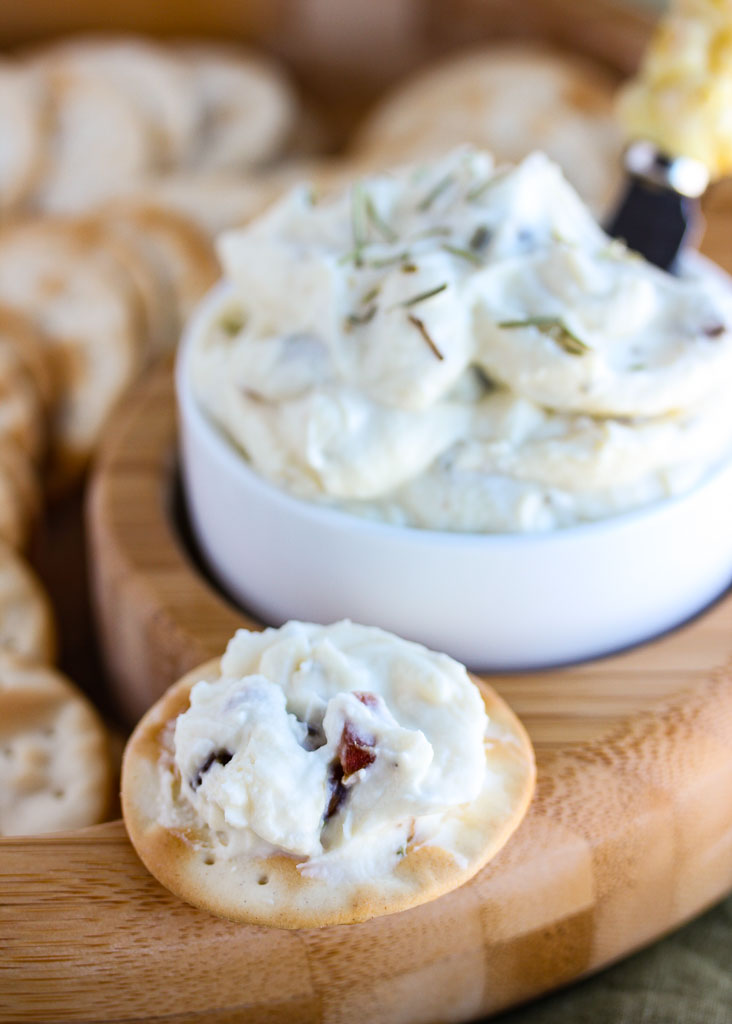 Date and Goat Cheese Spread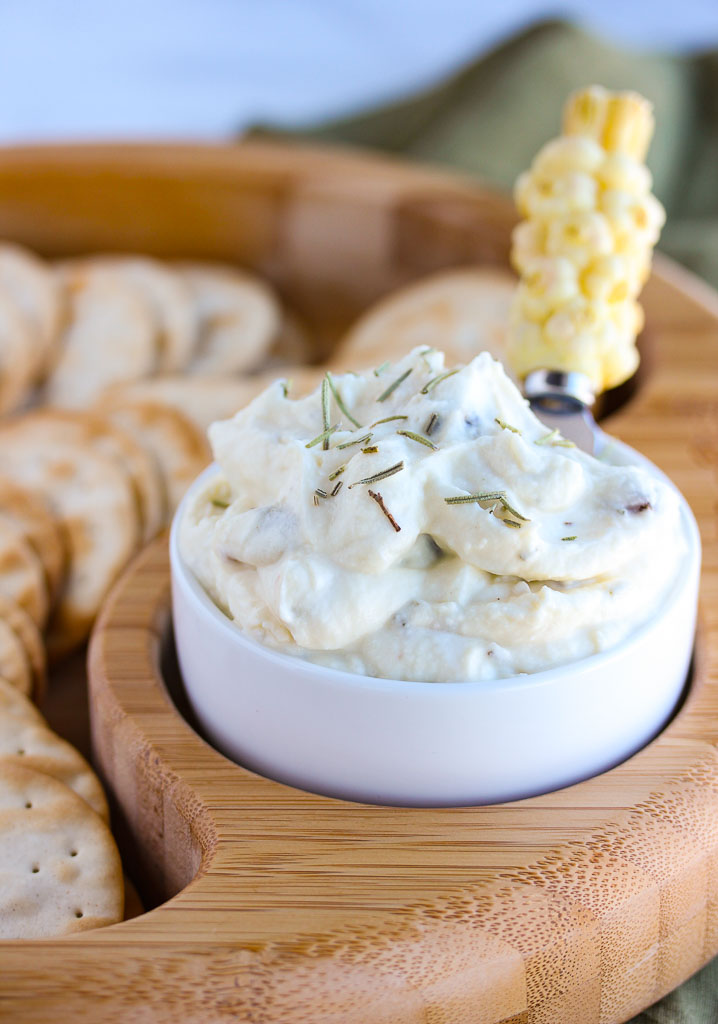 Ingredients
4 medjool dates, pitted and finely chopped
4 oz goat cheese,
1 (8 oz) container mascarpone cheese
1/4 cup full fat sour cream
1/4 tsp salt
3/4 tsp dried rosemary
crackers for serving
Instructions
Place all ingredients in a mixing bowl.
Beat with mixer until ingredients are incorporated and dip is creamy.
Serve with crackers.