Chopped Cucumber Summer Salad is a simple combination of veggies that's packed with flavor. It's perfect on its own or as a topping for grilled chicken or fish.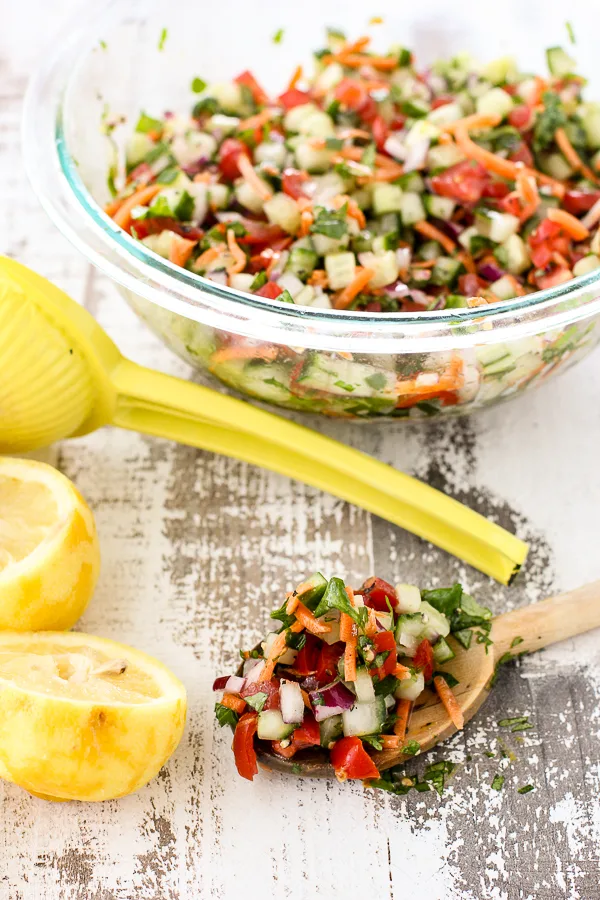 Chopped Cucumber Summer Salad has officially become my favorite salad of the summer. It's such a simple combination of ingredients, but this salad is SO full of flavor. One of the other reasons I love this salad so much is that it can be made well ahead of time and the flavors just keep getting better.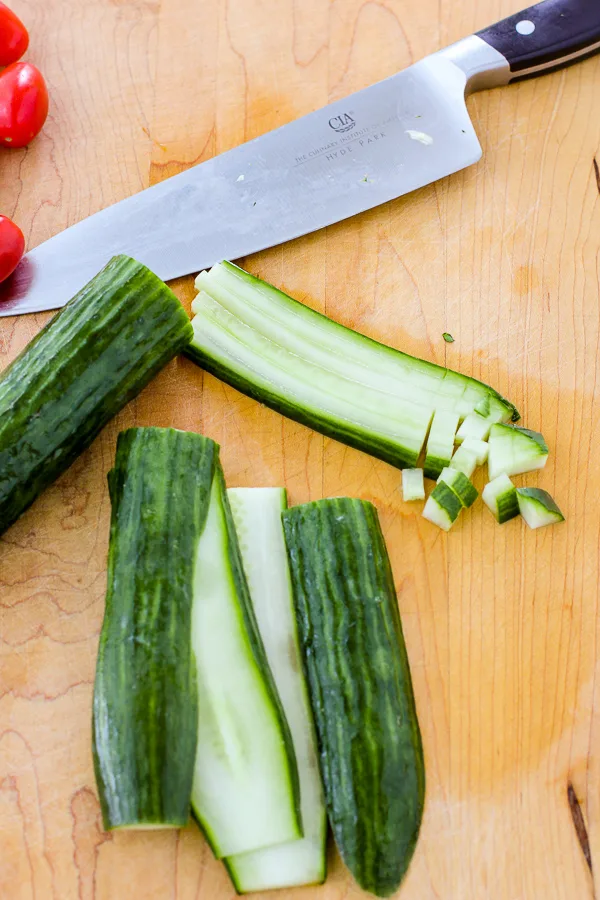 I will admit, it takes a few extra minutes to finely chop everything, but it's so worth it. By chopping everything finely, you get all of the flavors in every single bite.
For the cucumber, I find that the easiest way to get it finely diced is to first cut it lengthwise into thin planks.Then cut each plank into thin strips lengthwise and then cut the strips crosswise into small pieces. This process actually makes the chopping go fairly quickly.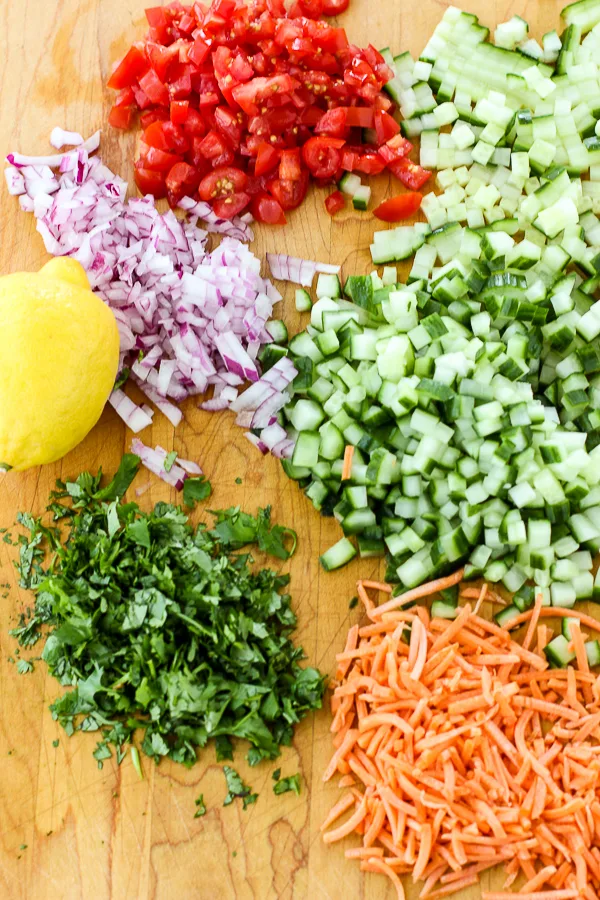 Not only is chopped cucumber summer salad a delicious side dish, it's also fantastic as a topping for grilled chicken or fish. The flavor from the lemon zest and juice is bright and pairs wonderfully with either protein. And the crunch from all the veggies adds great texture.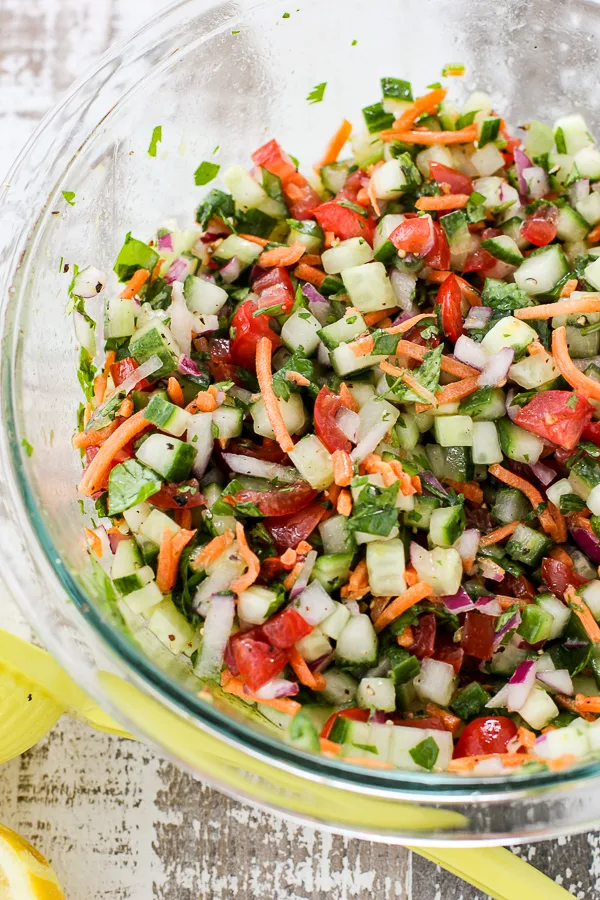 Give this salad a try yourself. I'm confident it will become your favorite summer salad as well!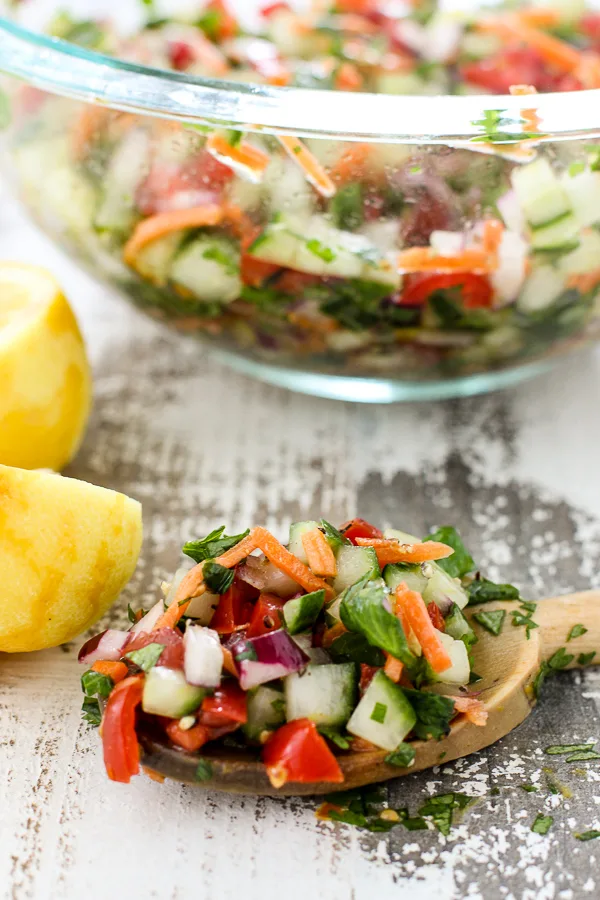 Yield: 4
Chopped Cucumber Summer Salad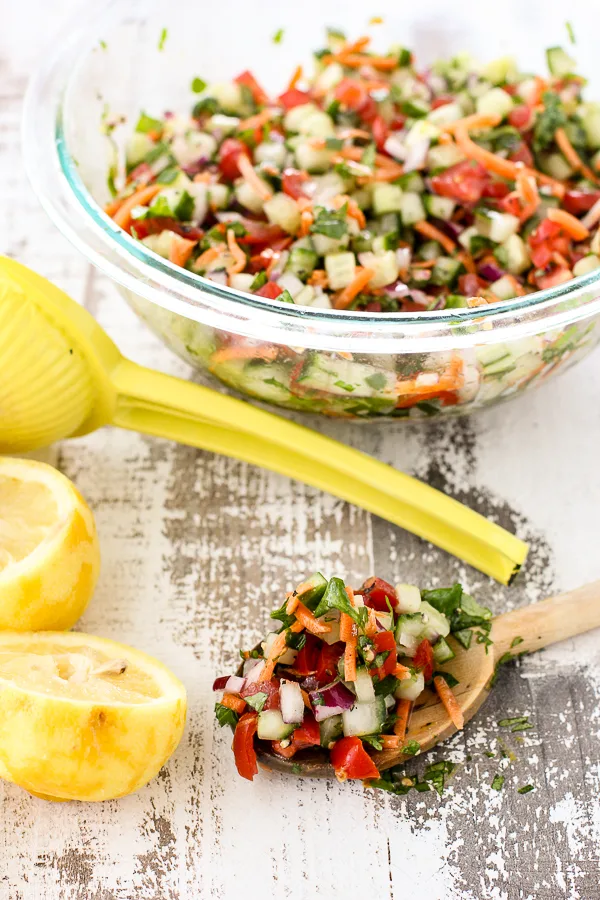 Ingredients
1 english cucumber, finely diced
1 tomato, finely diced
1/2 small red onion (or 1/4 of a medium), finely diced
2/3 cup shredded carrots
1 cup cilantro, minced
1 lemon, zest and juice
1 tsp salt
1/2 tsp pepper
2 tbsp olive oil
Instructions
Combine all ingredients in a bowl.
Toss to coat with lemon juice and olive oil.