A new post? It's about time, right? I've got to tell you, this kitchen renovation has zapped all of my creative juices. Food and utensils are all over the house and my main appliances have been a microwave and a toaster oven….which I can't run at the same or I blow a circuit. Just getting a simple dinner on the table has been a challenge, let alone creating an interesting new recipe. I will also admit, we've been eating out a lot.
Then on Tuesday, things changed, my beautiful double oven was delivered and installed. Happy day!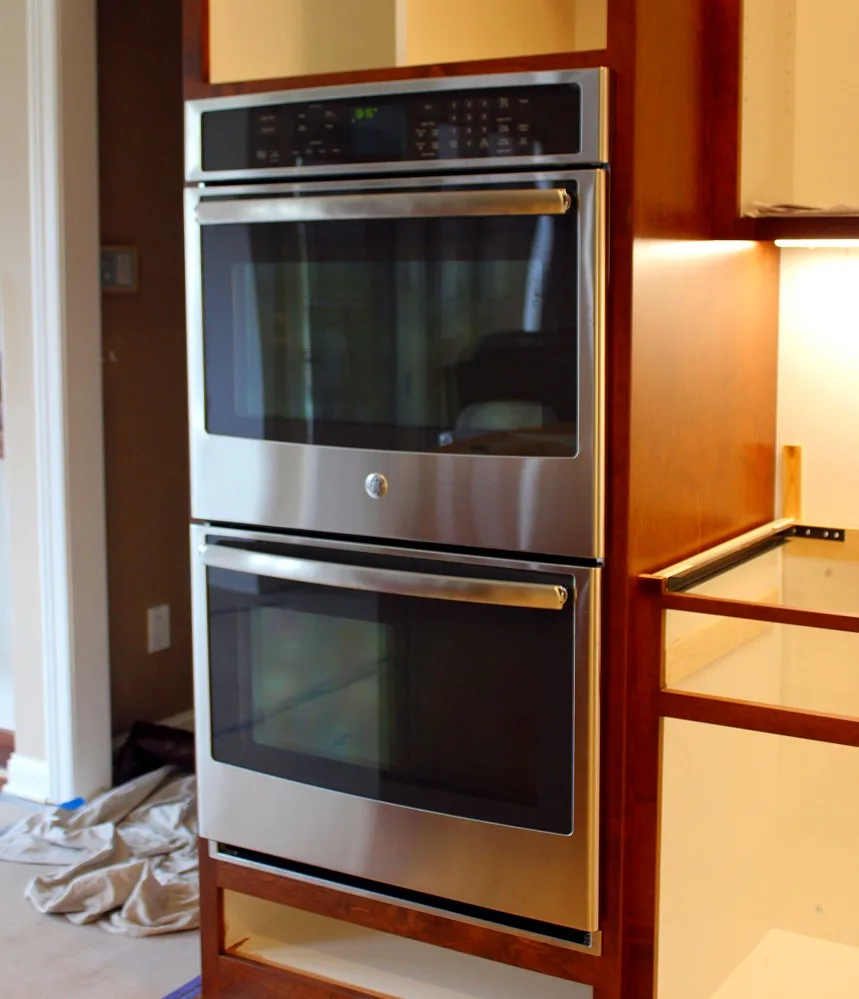 All of a sudden the creative juices started flowing again. Tuesday night I made this delicious Bacon Wrapped Shrimp and a pile of roasted veggies and it was all SO good. Then as I was looking in the fridge, I saw that I had some jalapenos and I still had some bacon left from the shrimp. Suddenly a new idea was born.
The new idea was this brown sugar jalapeno bacon and let me tell you, it's good. It's sweet, salty and a little spicy, crispy and at the same time a little chewy, a perfect bacon experience. It's making me hungry just thinking about it.
It's really easy to make, you just sprinkle brown sugar and minced jalapeno on top of bacon and then you bake it to its crispy, chewy perfection. To make it even easier and more perfect, I recommend lining your baking sheet with foil so that clean up is easier. I also recommend putting the bacon on a rack, so that the fat can drain away onto the baking sheet and that way the bacon will turn out crispier.
Brown Sugar Jalapeno Bacon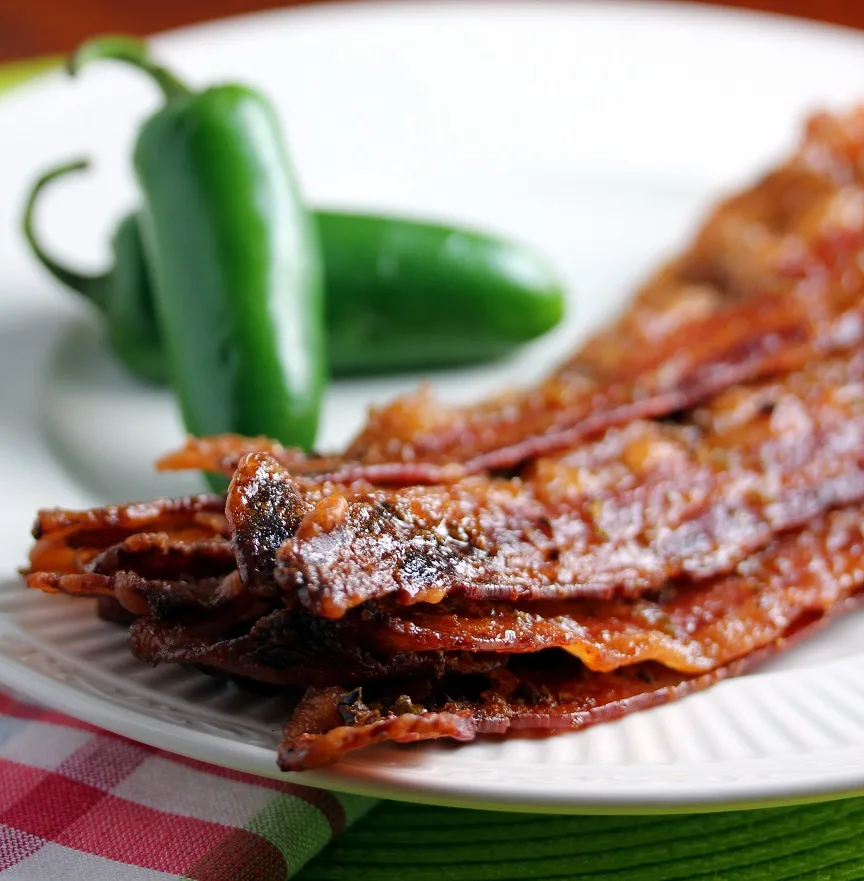 1/2 lb bacon
1 jalapeno, finely minced
brown sugar
Preheat oven to 350 degrees.
Line a large baking sheet with foil and place a rack on top of it.
Place the bacon on the the rack in a single layer.
Sprinkle about 1 tsp of the minced jalapeno on each bacon slice.
Sprinkle 1 tsp brown sugar on each bacon slice.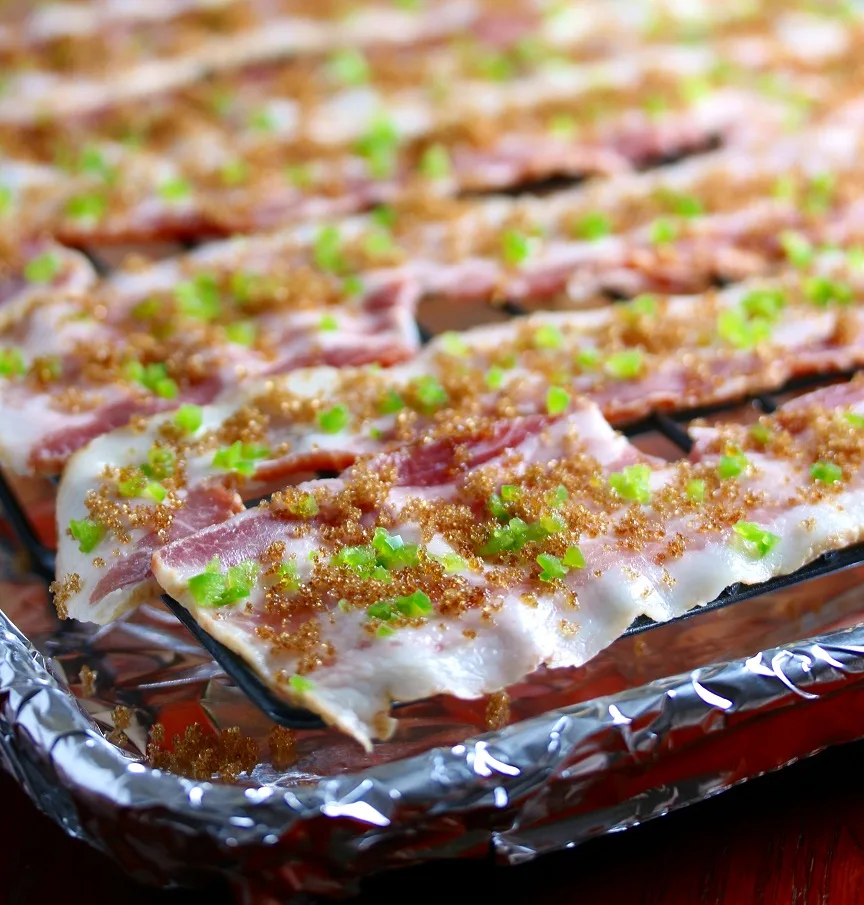 Bake in preheated oven for 25-30 minutes until bacon is browned and getting crispy.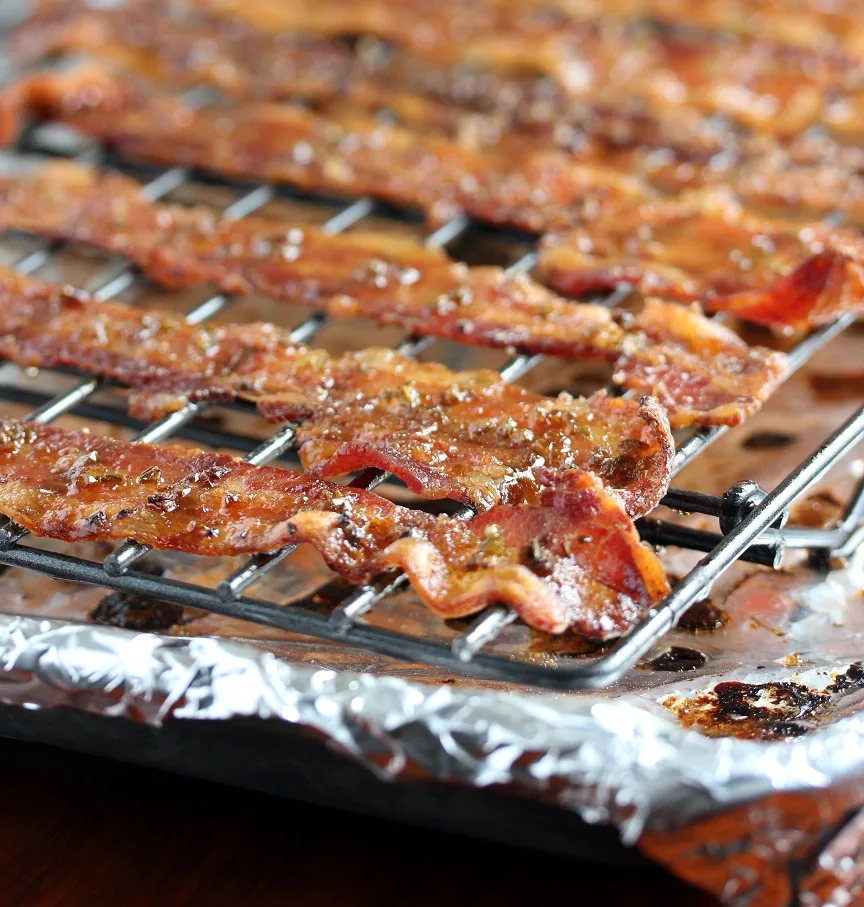 ENJOY!


Shared at these great blogs: